Today: Kate Middleton Acted As Peacemaker for William & Harry at Their Grandfather's Funeral
Kate Middleton reportedly acted as a peacemaker for Prince William and Harry as the estranged brothers were seen having a friendly conversation at Prince Philip's funeral.
For the first time in over a year, Prince William and Prince Harry were seen in public walking shoulder to shoulder at Prince Philip's funeral service on Saturday, April 17.
As the world paid their final respects to the Duke of Edinburgh, all eyes were on the estranged brothers who were part of the procession that accompanied Prince Philip's coffin into St. George's Chapel.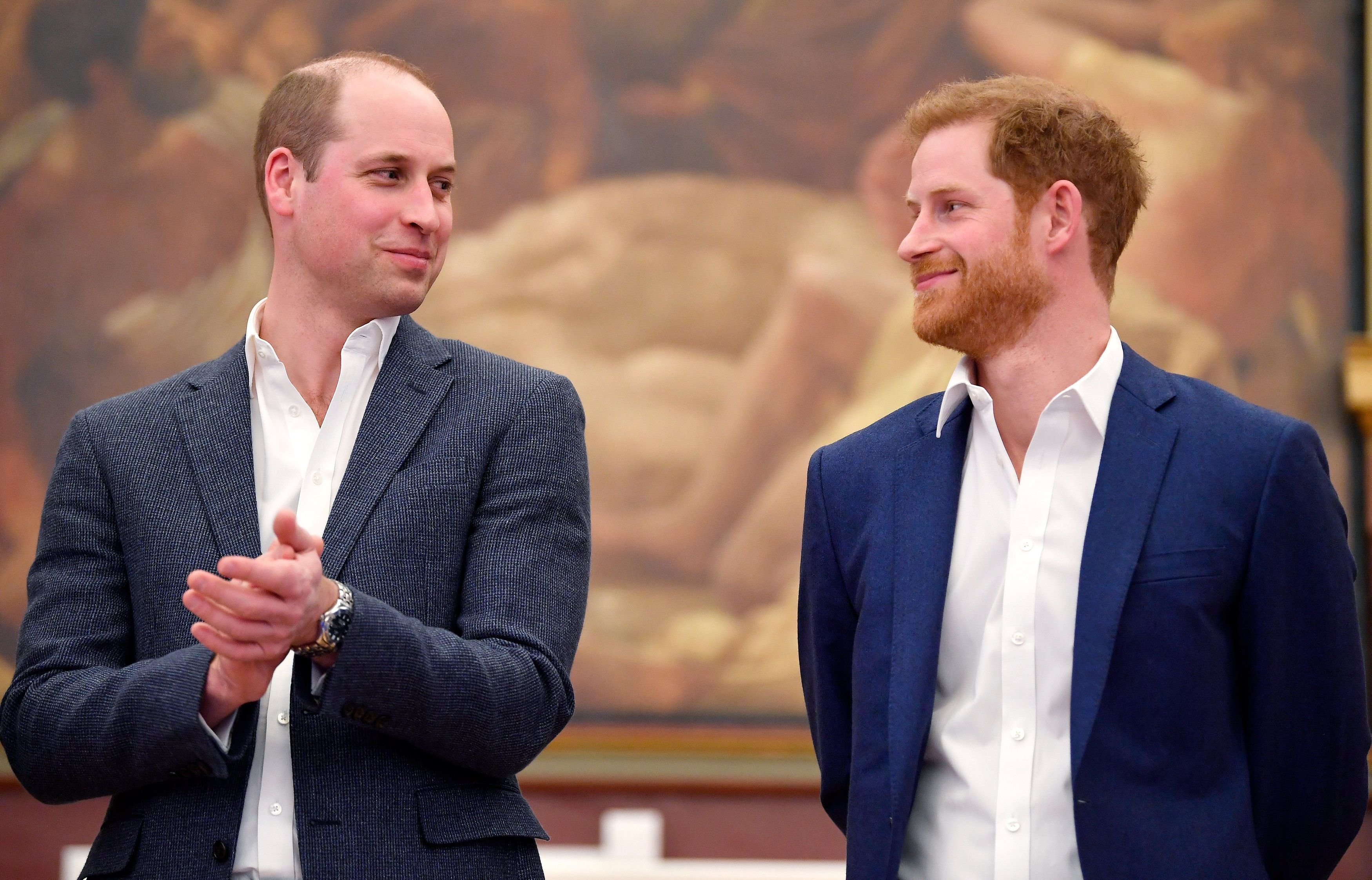 KATE THE PEACEMAKER
Although the pair barely spoke during the procession and inside the church, royal fans witnessed a lovely reunion between them when spotted chatting outside the chapel after the funeral.
William and Harry's reunion comes a month after the Duke of Sussex and his wife Meghan sat down with Oprah Winfrey.
Kate Middleton joined William and Harry, and the trio was seen having a cordial and relaxed conversation. Harry was seen in the middle of the Cambridges as they all walked together.
Many believe that the poignant reunion was facilitated by none other than the Duchess of Cambridge, who played the role of a peacemaker and created an avenue for the brothers to interact.
THE BROTHERS WERE COMFORTABLE
Body language expert Joe Navarro in a conversation with "Today," analyzed the video of Harry, William, and Kate chatting at the funeral and shared his thoughts. The "Be Exceptional" author opined that their rift was not evident when he said:
"William has set the pace, waiting for his brother to catch up, and Kate has moved to the side so that the brothers can be together."
He further explained that William and Harry's body language suggested an aura of ease. He noted that there was a "level of comfort" between the brothers before Kate stepped aside and allowed them to converse alone.
THEY HAD SPOKEN BEFORE
Another body language expert Elaine Swann revealed to US Weekly that William and Harry had previously spoken before their public reunion at Prince Philip's funeral as there was a natural connection between them.
Swann explained that given what William and Harry have been through and the emotional nature of their grandfather's death, it was almost impossible for the duo to wait until after the service to have their first conversation.
BEFORE THE REUNION
William and Harry's reunion comes a month after the Duke of Sussex and his wife Meghan sat down with Oprah Winfrey. In the tell-all interview, Harry opened up about his relationship with his brother, calling it "space." 
The Sussexes also made some shocking revelations about their time as working royals, including racial remarks about their son Archie's skin color and Meghan's battle with suicidal thoughts.
The allegations further strained Harry's relationship with William, who was reportedly disappointed. Following the interview, Buckingham Palace released a statement and promised to conduct an internal investigation into the racial claims.
PRINCE PHILIP'S FUNERAL
About a month after the CBS Special, it was announced that Prince Philip passed away on April 9 at 99-years-old. The royal patriarch was laid to rest in an intimate and personalized ceremony at St. George's Chapel.
For the burial, the Duchess of Cambridge gave a subtle nod to the grieving Queen with her outfit. She accessorized her black Roland Mouret dress with a four-row pearl choker and matching earrings that belong to the monarch.