'Peaky Blinders' Honor Helen McCrory with Heartfelt Tributes Following Her Death at 52
The "Peaky Blinders" cast and crew paid touching tributes to the series' late star and actress Helen McCrory, who died last week following a battle with cancer. 
Though she is no more, Helen McCrory, who starred as Polly Gray in "Peaky Blinders," remains a huge part of the series. That point was made clear in tributary messages shared by the official page of the series and her co-stars. 
Filming for the sixth season of "Peaky Blinders" has resumed. The series's official Instagram page shared a picture showing one of the show's clapper boards, decorated with a lovely sketch of McCrory as Polly Gray.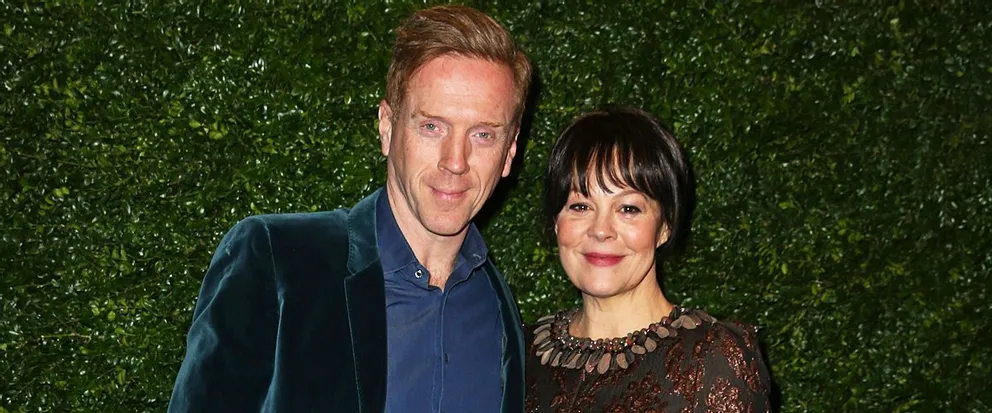 The words "Rest In Peace Helen" were written on the clapper, along with other details. In the post's caption, the TV show captioned that McCrory will always be a part of their family.
The series shared another post, showing a note where it hailed McCrory's performance as Polly Gray as inspirational, joyous, transgressive, hilarious, and incredibly moving. 
It further said that she was off-the-scale charismatic and deeply caring as a person, adding that the show feels privileged to have worked with her over the last decade. Accompanying the post was a picture of McCrory from the series set. 
Series director Anthony Bryne also shared the clapper image and posted a moving tribute to McCrory. He narrated the feelings following the resumption of filming. 
Bryne said the day was beautiful, strange, sad, and surreal. According to him, the cast and crew found themselves in the most beautiful environment, feeling okay even as the sun beat down on them. 
He also said it was incredible and unsurprising to read the multiple tributes and articles dedicated to McCrory over the weekend. He explained the significance of the decorated clapper, writing: 
"This is our 'A' camera board and Polly Gray is always in front of our cameras."
Bryne further said it meant a lot to him and the "Peaky Blinders" crew to have an image of McCrory on set with them daily. Bryne also paid tribute to McCrory on Sunday. 
He shared a picture of her eating a doughnut. In the caption, he revealed that many glasses were raised to her in Manchester last Friday night. He also described the late actress as a force of nature, adding that her loss to film, television, and theatre is immense. 
Bryne said he was honored to have worked with her on "Peaky Blinders." He concluded his post by saying the Peaker Blinders family would miss her. 
Give money today to help find a cure for the horrible disease that is cancer #WorldCancerDay pic.twitter.com/xajavzg9FS

— Damian Lewis (@lewis_damian) February 4, 2017
Paul Anderson, who stars as Arthur Shelby on the series, also paid tribute to McCrory. He shared a black-and-white snapshot of them and co-star Cillian Murphy. 
In the post's caption, Anderson toasted to McCrory and the nine-and-a-half years they spent on the show, revealing that he more than loved her. He recalled when she once offered her time to him when she saw he needed it and said he would never forget that. 
Anderson also said that McCrory's generosity of spirit, selflessness, and ferocity would remain with him forever and sympathized with her husband and family. 
Actor Finn Cole, who portrayed Michael Gray, Polly Gray's son on the series, shared a picture of himself and McCrory on his Instagram page. In the post's caption, he wrote: 
"Mother, wife, and an all-round amazing role model. A force of nature who's advise I'll carry forever. From day 1 on Peaky I felt blessed...Rest easy x."
"As I sit down to write this, I can hear Helen shouting from the bed, 'Keep it short, Damian, it's not about you.'"

Damian Lewis writes for The Sunday Times on the passing of his wife, Helen McCrory https://t.co/oGY0krHjzS

— The Sunday Times (@thesundaytimes) April 18, 2021
A Cillian Murphy fan page also shared a video on Twitter, showing Finn in a car, paying tribute to his screen mom, describing her as a witty and classy person, who he will miss greatly. 
Sophie Rundle, who plays Ada Shelby on Peaky Blinders, shared McCrory's picture on her Instagram page. In her tribute, she said it was entirely senseless and brutal to lose Helen and described her as an extraordinary and remarkable person. 
Rundle said she was privileged to have worked with McCrory these past years, adding that she admired her greatly. She commiserated with the late actress's family, adding that she would be greatly missed. 
He revealed that the actress, 52, died peacefully at home following a heroic battle with cancer
Actor Joe Cole, who starred as John Shelby on Peaky Blinders, shared a gorgeous picture of McCrory. In his tribute, he said they do not make many stars like his late co-star. 
Finn Cole 's tribute to Helen McCrory Heartbroken for them all . pic.twitter.com/sx0ZsWhpeY

— Cillian Murphy Fans (@CMurphyFans) April 16, 2021
Joe said he was fortunate to have known and been inspired by McCrory. He thanked her for all the laughs and memories, adding that she was an incredible talent and one in a million. He also sympathized with her family and loved ones. 
Besides starring in "Peaky Blinders," McCrory is also famed for her role as Narcissa Malfoy in "Harry Potter." 33-year-old actor Tom Felton, who portrayed her on-screen son, Draco Malfoy, in the film, also honored her in a heartbreaking post. 
He said it was sad to say farewell to her so suddenly, adding that he never took the chance to tell her that she helped shape him as a person on and off-screen. He also wrote:
"she suffered no fools yet had time for everyone - thank you for lighting the way forward & holding my hand when I needed it xx"
McCrory's husband and actor, Damian Lewis, announced her death on Friday. He revealed that the actress, 52, died peacefully at home following a heroic battle with cancer. 
Lewis posted an emotional tribute to his late wife in an article he wrote in her honor, saying her greatest and most exquisite act of bravery and generosity was to normalize her death.
He added that he is staggered by her. McCrory and Lewis share two children, a daughter, Manon, 14, and a son, Gulliver, 13. May her soul rest in peace!