FedEx Shooting Victim John Weisert Was Preparing to Celebrate 50th Anniversary before the Tragedy
One of the victims of the devastating FedEx shooting, John Weisert, was reportedly planning to celebrate his 50th wedding anniversary before he lost his life in the tragic incident.
74-year-old John Steve Weisert was among the eight people killed in the mass shooting at a FedEx facility in Indianapolis. John worked as a baggage handler at the facility for almost five years.
According to reports, John was planning to mark his 50th wedding anniversary to his wife, Mary Carol Weisert, before the unfortunate incident cut their joy short. The couple was looking forward to their celebration in summer.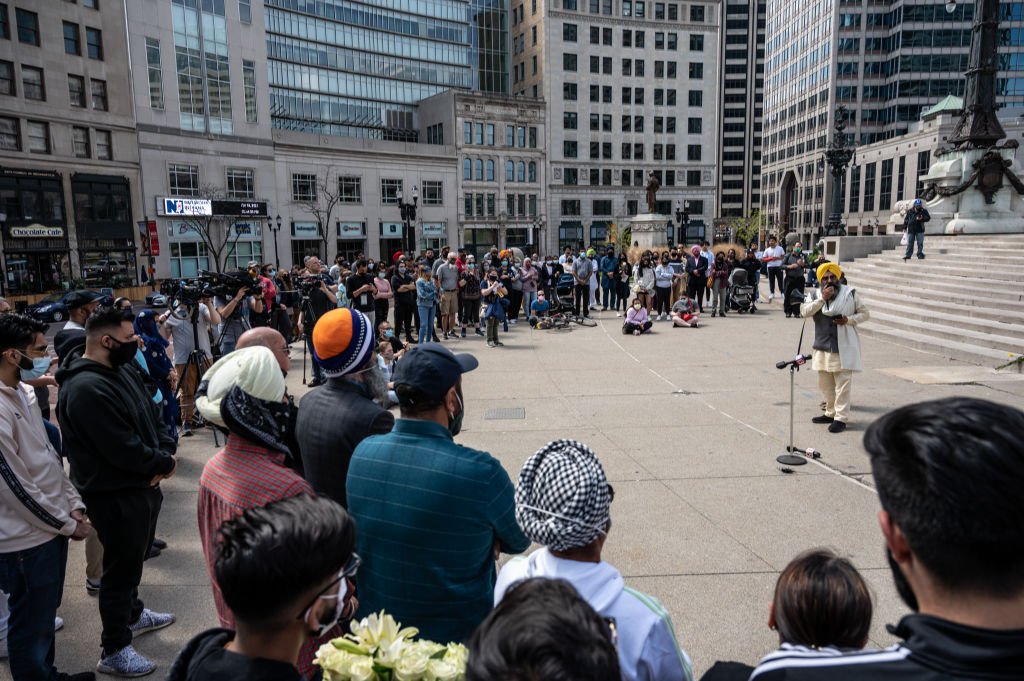 While speaking to 13WTHR, a grieved Carol opened up about the devastating night. She revealed that she knew something was wrong when her husband didn't arrive home at his usual time.
According to reports, four of the killed victims belonged to the Indianapolis Sikh community.
John "Steve" Weisert was a retired engineer who took a job at the Indianapolis FedEx facility because "he wanted to keep working." Our condolences go out to his family and loved ones for their loss. https://t.co/99Cr8uGWQx

— The Real (@TheRealDaytime) April 19, 2021
Carol shared that she thought he was involved in an accident when he wasn't home by around 1:30. However, her world came crumbling down when she was informed there was a shooting. She recalled: 
"I just immediately horror, terror, horror, fear, shock. I mean, you know, I don't know how else to describe it. Actually, it bothered me physically. I started shaking like a leaf."
Mary Carol and Steve Weisert were set to celebrate 50 years of marriage this fall.

He had only been working at the FedEx facility for about four-and-a-half years before he was shot and killed in the recent mass shooting in Indianapolis.
https://t.co/HfYRzfnLQh

— 12 News (@12News) April 17, 2021
She shared that her husband was a retired engineer and only took up the job at FedEx because they needed money to pay for something. Hours after the shooting, Carol was hopeful that her husband wasn't part of the victims.
She revealed that the workers at the facility are usually at the back, so she suspected that the guards were the ones attacked. Unfortunately, she learned of John's death after the first 12 hours.
John 'Steve' Weisert's hopes of traveling with his wife dashed in FedEx shooting https://t.co/08qvAcKwcG

— IndyStar (@indystar) April 17, 2021
On Thursday, April 15, a gunman identified as Brandon Scott Hole opened fire at the FedEx warehouse. About 20 hours after the incident, the Indianapolis Metropolitan Police Department released the names of the victims.
Alongside John, the names shared include Matthew R. Alexander, 32; Samaria Blackwell, 19; Amarjit Sekhon, 48; Amarjeet Johal, 66; Jaswinder Kaur, 64; Karli Smith, 19; Jaswinder Singh, 68. 
Police identified a gunman who killed 8 people Thursday night at a FedEx facility in Indianapolis as a young male in his 20s.

Police also noted that a "significant" number of employees at the facility are members of the Sikh community.https://t.co/TxYVVGNa85

— Chicago Tribune (@chicagotribune) April 16, 2021
According to reports, four of the killed victims belonged to the Indianapolis Sikh community. Kaur and Sekhon were related and often communed to work together. Both women were described as hard workers who loved their families.
The youngest victims Blackwell and Smith, were recently employed at FedEx. Blackwell began working at the facility two months ago and hoped to become a police officer. Smith, a senior, just started her job two weeks ago.
Matthew Alexander, Samaria Blackwell, Amarjeet Kaur Johal, Jasvinder Kaur, Amarjit Sekhon, Jaswinder Singh, Karli Smith, and John 'Steve' Weisert.

We're remembering those who were killed in the April 15 shooting at a FedEx shipping facility in Indianapolis pic.twitter.com/zJeUl7iOJn

— NowThis (@nowthisnews) April 19, 2021
The logistics company has since set up a GoFundeMe for the victims and survivors of the shooting with a goal of $1.5 million. FedEx donated $1 million through the National Compassion Fund.