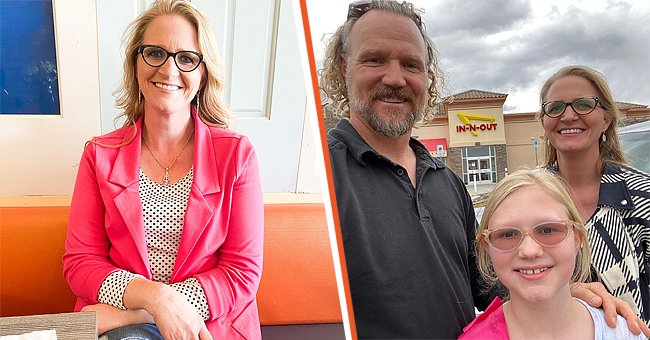 Instagram.com/christine_brownsw
'Sister Wives's' Kody Brown Is 'Grieving' after Split from Wife for 28 Years Christine
"Sister Wives" star Kody Brown opened up about his recent split from Christine after nearly three decades together. He said his refusal to be intimate with his third wife may have contributed to the separation, among other factors.
Being in a polygamous marriage isn't for everyone, and recently, Christine Brown may have realized that her's is not right. After 28 years together, six children, and a reality show, Christine decided to leave the plural marriage with Kody Brown.
Her decision left Kody with his three other wives, Janelle, Robyn, and Meri, although his relationship with Meri is platonic and no longer romantic.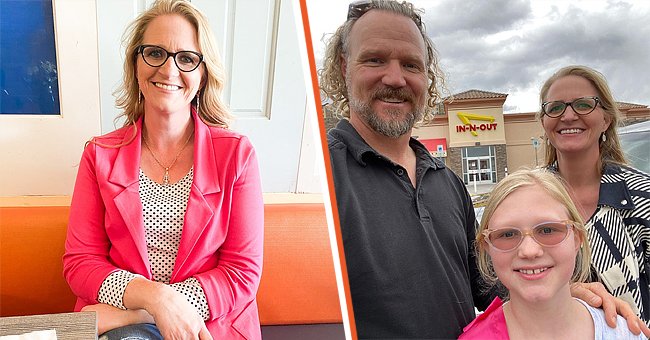 Kody and Christine Brown with their daughter, Truely. | Source: Instagram.com/christine_brownsw
ENTERING A PLURAL MARRIAGE
Christine grew up in a polygamous family. Naturally, it was a familiar and quite normal set-up. At 19, she decided that being in a plural marriage was in her path, so in March 1994, she tied the knot with Kodi Brown and had six children, Aspyn, Mykelti, Gwendlyn, Ysabel, Truely, and Paedon. Christine shared:
"I honestly wanted sister wives more than a husband for a good time of my life. I want the whole family. I didn't just want Kody. No, I wanted everything."
Christine wanted to be a third wife to even out the relationship. She did not want a man to herself and didn't want to be a "wedge." Being a third was what seemed like the easiest for the reality star.
THE OTHER WIVES
When she married Kody, Christine became sister wives with Meri, whom he married in 1990, and Janelle, whom he married in 1993. However, Christine began experiencing challenges when a fourth wife, Robyn, entered the picture.
In their reality show, "Sister Wives," Christine revealed that she found difficulty allowing her husband to court Robyn. She did not want Kody to leave their family and replace them with Robyn and her children. At that time, Christine admitted, as told by Us Weekly:
"I don't wanna be a boat rocker, and I don't like my boat rocked. I'm a little hesitant to accept another wife, but if it happens, then she just has to be absolutely amazing. Otherwise, it might be a little difficult."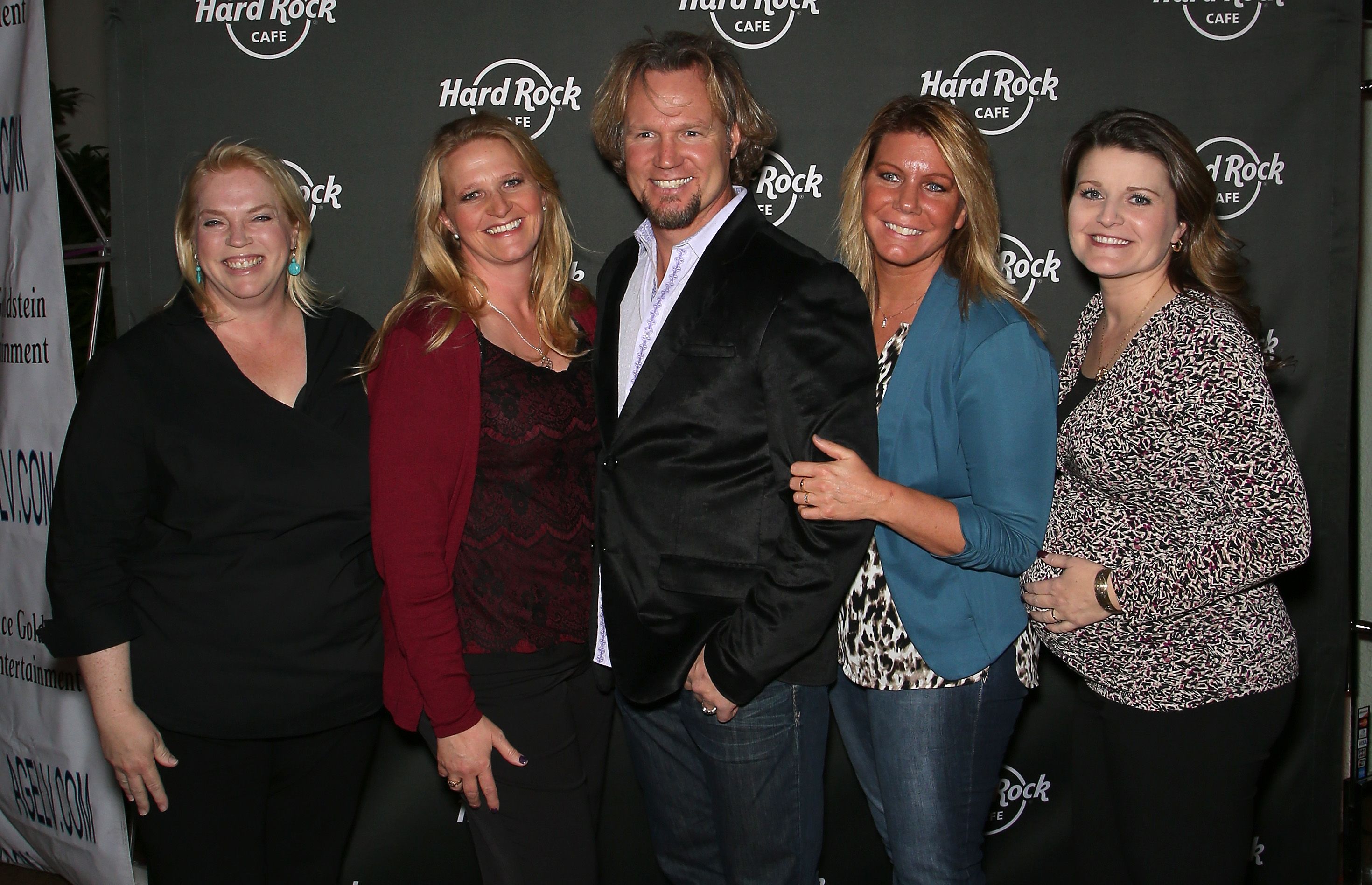 Kody Brown and his wives at Hard Rock Cafe Las Vegas for the Hotel's 25th anniversary celebration on October 10, 2015. | Source: Getty Images
WANTING TO LEAVE
In March 2021, Christine admitted that she did not feel equal in her marriage, comparing it to the other wives. She felt like she was not as important and did not have a say in major decisions. The following month, she opened up about moving back to Utah after her family relocated to Arizona in 2018.
Recently, the 49-year-old landed a TLC spinoff, "Cooking With Just Christine," which will preview on the TLC website.
She also opened up to Meri about her relationship with Kodi, stating that she couldn't bear to continue living with him anymore. It turned out that Christine never found her footing in Arizona and constantly felt that he was not supportive.
Meri consoled Christine, letting her know that she didn't have to give up on the marriage and could work on making it better. However, the ladies couldn't find themselves on the same page as Christine declared that things had changed.
In a confessional interview, Christine said, as reported by Us Weekly, "Marriage is hard, but I never wanted the kind of marriage that I have now. I never wanted to be estranged and have extremely limited physical contact — not even hand-holding. It's sad. My marriage to Kody is sad."
During a season premiere, Christine got candid about her feelings towards the other wives. She confessed that even after years of marriage, she still feels "super jealous" of them. She explained that her envy resulted in a division among the wives and made it difficult for her family events.
THE END OF THEIR UNION
On November 3, 2021, Christine announced her separation from Kody after over 25 years. She wrote on an Instagram post:
"Kody and I have grown apart, and I have made the difficult decision to leave. We will continue to be a strong presence in each other's lives as we parent our beautiful children and support our wonderful family."
Recently, Kody opened up about the split and blamed his resistance to fixing their intimacy issues. According to the reality star, not giving a definitive answer did not mean he had no plans on being intimate. At that time, he saw her as "someone who was basically stabbing me in the back."
GRIEVING FROM THE SPLIT
The family patriarch never reached out to Christine and opened up about how he felt. Although he said he did not want her to leave, Kody never told Christine that he wanted her to stay. He did not know that she questioned their marriage until it was too late. Kody said, as reported by People:
"I didn't know she was going, 'Oh, I don't want to be married to Kody anymore. I mean, I had heard rumors from my children that she had been kind of throwing things around."
He also claimed that Christine told the other wives threats of leaving the marriage, but Kody was left in the dark. At present, Kody looks forward to healing and becoming friends with Christine again. "I'm still in a grieving process now," he said.
LIFE AFTER THE SPLIT
Despite the end of their love story, Kody still wishes happiness for Christine through another relationship. However, Christine is not seeing anyone and working on bettering herself. Recently, the 49-year-old landed a TLC spinoff, "Cooking With Just Christine," which will preview on the TLC website.
Meanwhile, it seems that Kody and Janelle have been clashing over different opinions. Their most recent argument happened over the strict COVID-19 protocols Kody wanted to implement, whereas Janelle thought it was not realistic.
The tension, which has repeatedly been happening between the duo, appeared on "Sister Wives." According to another wife, Robyn, she is worried about her husband and Janelle's relationship at the moment. Following Christine's exit, anything may happen to the polygamous marriage.
Please fill in your e-mail so we can share with you our top stories!