Kardashian-Jenner Granddaughters Chicago, Stormi & True Pose In Cute Dresses — Do They Look Like Triplets?
The second generation of the Kardashian-Jenner girls are set to wow the world even as toddlers! See how Chicago, Stormi, and True looked like triplets as they posed in their fashionable outfits.
"Keeping Up With the Kardashians" star and one of the most popular Kardashian sisters, Kim Kardashian, has an incredible body of achievements to her name.
Her other sisters, Kourtney, and Khloé Kardashian, and Kylie, and Kendall Jenner, are also forces to reckon with as their business ideas and social media representation are fantastic.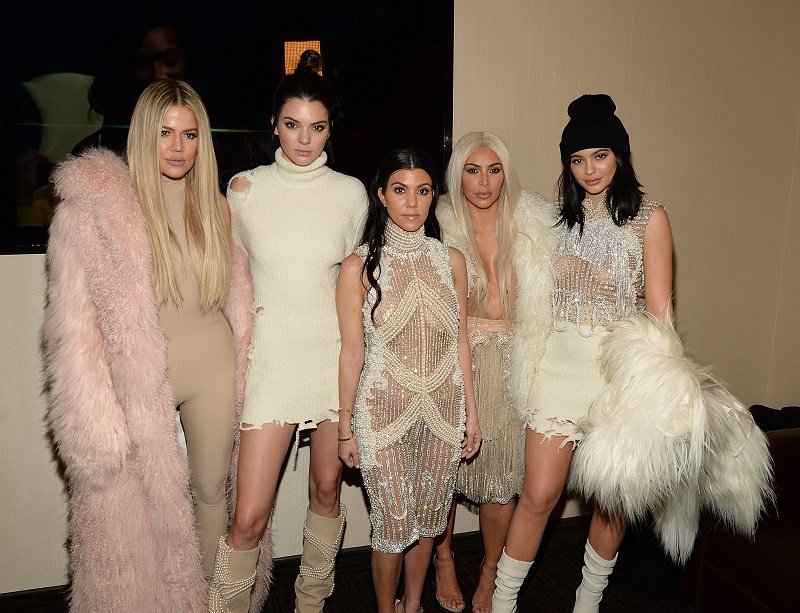 This group of wealthy, accomplished beauty moguls already have kids who are fast learning the ropes of staying relevant and appearing on the news.
Recently, Kim, 40, shared a snap of her daughter Chicago with Kylie's child Stormi and Khloé's mini-me, True. The caption read: "TRIPLETS (Swipe for lol's)."
It was not a hard task convincing her legion of fans that the Kardashian-Jenner girls are alike and share similar interests in looking great. The cousins, all aged three, rocked fashionable dresses and added eye-catching poses to slay their overall appearances.
The couple was an item until recently when the 40-year-old filed for divorce from her rapper beau.
Kim's daughter, Chicago, stood in the middle dressed in a peach sleeveless, feather-detailed dress, white slides, and a noticeable pendant. She smiled in the photos and did the unique poses.
True rocked her casual rainbow dress with pink kicks, a tiny bracelet, and a matching necklace. Stormi looked pretty in her free olive green lame gown and white sandals.
While two of the slides showed the little ladies working some model poses, the last one featured them concentrating on eating the scattered candies dropped by Stormi off the floor.
The cousins earned the significant name "triplets" in 2018 when the first photo of the trio was shared. Their nickname isn't peculiar because they have close birthdays and are of the same age.
Kim's daughter is the oldest. She was born in January 2018, followed by Stormi in February, and then came True in April of the same year. Chicago is Kim's third child.
Kim shares four kids with her estranged husband, Kanye West. The couple was an item until recently when Kim filed for divorce from her rapper beau.
They are currently separated while the process to dissolve their union is ongoing; still, the mother of four and West are confirmed to be "getting along," while they spend time with their kids.