Gwyneth Paltrow Looks Gorgeous Showing Off Stylish Cartier Jewelry from Goop's April Collection
Model and entrepreneur Gwyneth Paltrow showcased her new jewelry collection for this month and revealed her new collaborator, Cartier, in a paid partnership.
Gwyneth Paltrow partnered with the French luxury goods conglomerate for her new collection and shared a purchase link for Goop's 1.6 million followers.
"For our April collection, we paired refined G. Label basics with bold, statement-making Panthere de @Cartier jewelry. Together, they instill an effortless confidence that truly shines," she wrote.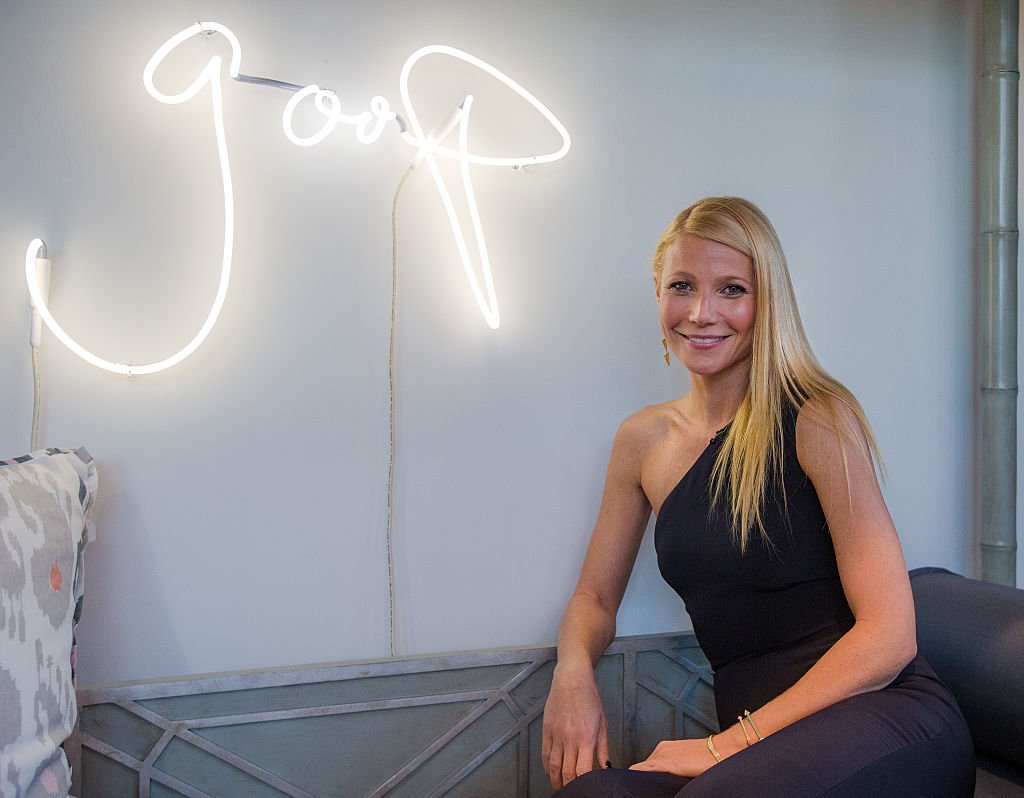 JEWELRY PIECES
The actress posted a photo of herself wearing a black dress with matching sandals as she posed sitting on the sand. She wore the silver neckpiece, which has a black string.
The 48-year-old also wore two rings on her left hand, resting on her blonde curly hair. Paltrow offered a subtle smile as she modeled the piece on the snapshot. 
She uploaded another snap captioning the post: "G. Label April is here: It's a collection of 15 remastered classics that make you feel as good as you look. Link in bio to shop."
The Golden Globe award winner was photographed wearing another silver necklace that had a personalized element to it and featured a cat photo.
Paltrow also modeled a few minimalistic designs from her chic wardrobe. The mother of two styled her blonde locks in beachy waves and had no makeup on.
The Cartier collection includes a $20,800 gold panther ring, $36,500 necklace with two emeralds, onyx, and 176 diamonds, and $58,000 earrings with fifty-four diamonds.
PANTHERE WATCH
Another well-known piece of jewelry from the brand includes Panthere, which has been with the brand since 1914. The timepiece is most loved by celebrities, including Madonna, Piers Brosnan, and Paltrow herself.
It rose to mainstream notoriety in the '90s when it was worn by the singer and the "Iron Man" star. Paltrow used to style it with her minimalistic The-Row-before-The Row looks, whereas Madonna gifted it to Alanis Morisette.
FASHION
While fashion and jewelry are her go-to, Paltrow also made headlines as she attended the screening of her new Netflix series "Goop Lab" in January last year.
She wore a two-piece ensemble by G. Label, which featured an on-trend bra top. The Los Angeles native completed her stylish look with Cartier jewelry.
SKINCARE BACKLASH
While she has a knack for fashion and jewels, at the beginning of this month, she received backlash for her skincare routine, which she shared with fans. She posted a video for Vogue applying SPF and got called out.
The clip showed Paltrow applying it to a highlighter, hitting her nose, cheeks, and some parts of her upper lip and chin. Some viewers flooded social media in disapproval of her advice. Dr. Caroline, a dermatologist, also told USA Today that using sunscreen in that manner is very dangerous.