People: Queen Elizabeth II Breaks Royal Mourning Ritual after Prince Philip's Funeral
Queen Elizabeth II continues to grieve her husband Prince Philip's death, and the monarch has broken a centuries-old royal tradition in the process of doing so. 
Queen Elizabeth and the rest of the Royal Family are currently mourning the loss of Prince Philip, who passed away on April 9 at the age of 99. As the monarch continues with her duties, it was confirmed that she would be breaking a centuries-old tradition regarding the royal mourning ritual. 
Instead of using black-edged stationery like other Royal Family members and royals who have reigned before her, she will be using her own personalized stationery with her crest in black rather than red. People see this as a nod to Prince Philip's fuss-free attitude in life and death.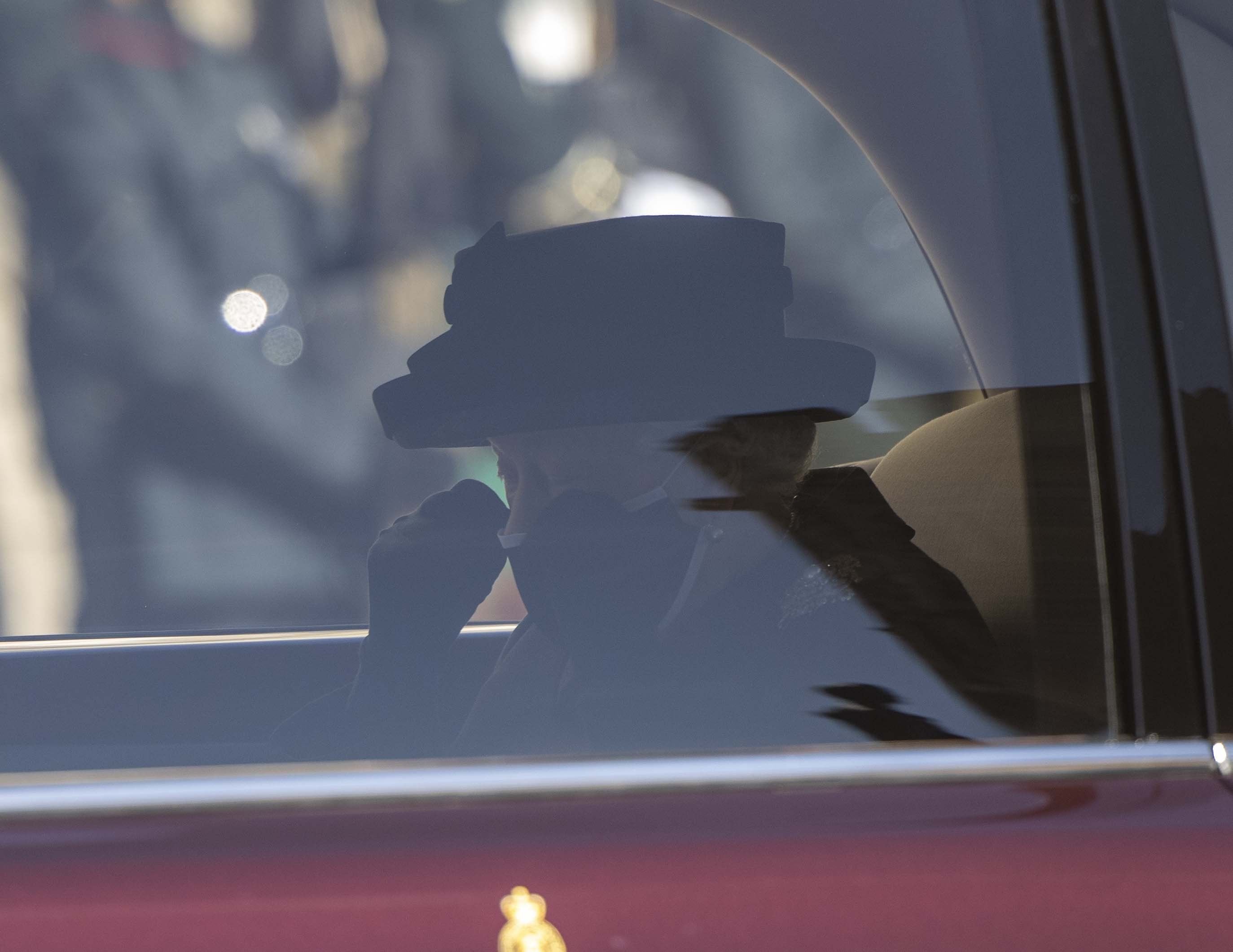 Meanwhile, Clarence House and Kensington Palace plan to carry on the centuries-old tradition of using black-edged stationery while they mourn. The two offices represent Prince Charles and Camilla, Duchess of Cornwall, and Prince William and Kate Middleton, Duchess of Cambridge, respectively. 
As she turns 95 on April 21, the monarch also has no intentions of celebrating her birthday.
While the Duke of Edinburgh was respectful of the Crown and its traditions, he liked to do things his own way whenever he could. He even planned his own funeral, requesting that his coffin be placed onto the back of a Land Rover that he once helped design. 
The Queen made sure to send her beloved husband one final goodbye during his funeral by placing a handwritten note on top of her husband's coffin that read "I love you." The solemn ceremony was attended by only 30 of Prince Philip's relatives and had no eulogy, as he requested. 
Although Queen Elizabeth is still grieving, she actually returned to work just four days after Prince Philip's death, as she hosted a retirement ceremony for her household's most senior official. The ceremony honored Earl Peel, formerly the Lord Chamberlain, and it took place at Windsor Castle. 
As she turns 95 on April 21, the monarch also has no intentions of celebrating her birthday. The traditional gun salutes will not take place for the second straight year, this time because the Royal Family continues to be in a period of mourning.
Queen Elizabeth has yet to release a personal statement about her husband's death. However, royal experts believe that she is actually coping quite well despite the pain and loss she is feeling. 
Before Prince Philip's death, the couple got to spend quality time with one another amid the COVID-19 pandemic. They were quarantined together at Windsor Castle, where they made the most out of their time together in the past couple of months.