Check Out TI & Tiny Harris' Son King Showing Off His Boxing Skills during a Workout (Video)
Music icon Tiny Harris could not be any prouder of her teenage son, King, as she shared clips of him on Instagram perfecting his pinches amid a workout session. 
T.I. and Tiny Harris' growing son, King, flaunted his combat tactics in new videos his mom posted on her Instagram page. Tiny's proud mom moments were wholesome as her son displayed his sporty side. 
The youngster was filmed inside a full-equipment gym. He stood in a white vest and a pair of patterned shorts that matched his socks. His feet were clad in white sneakers.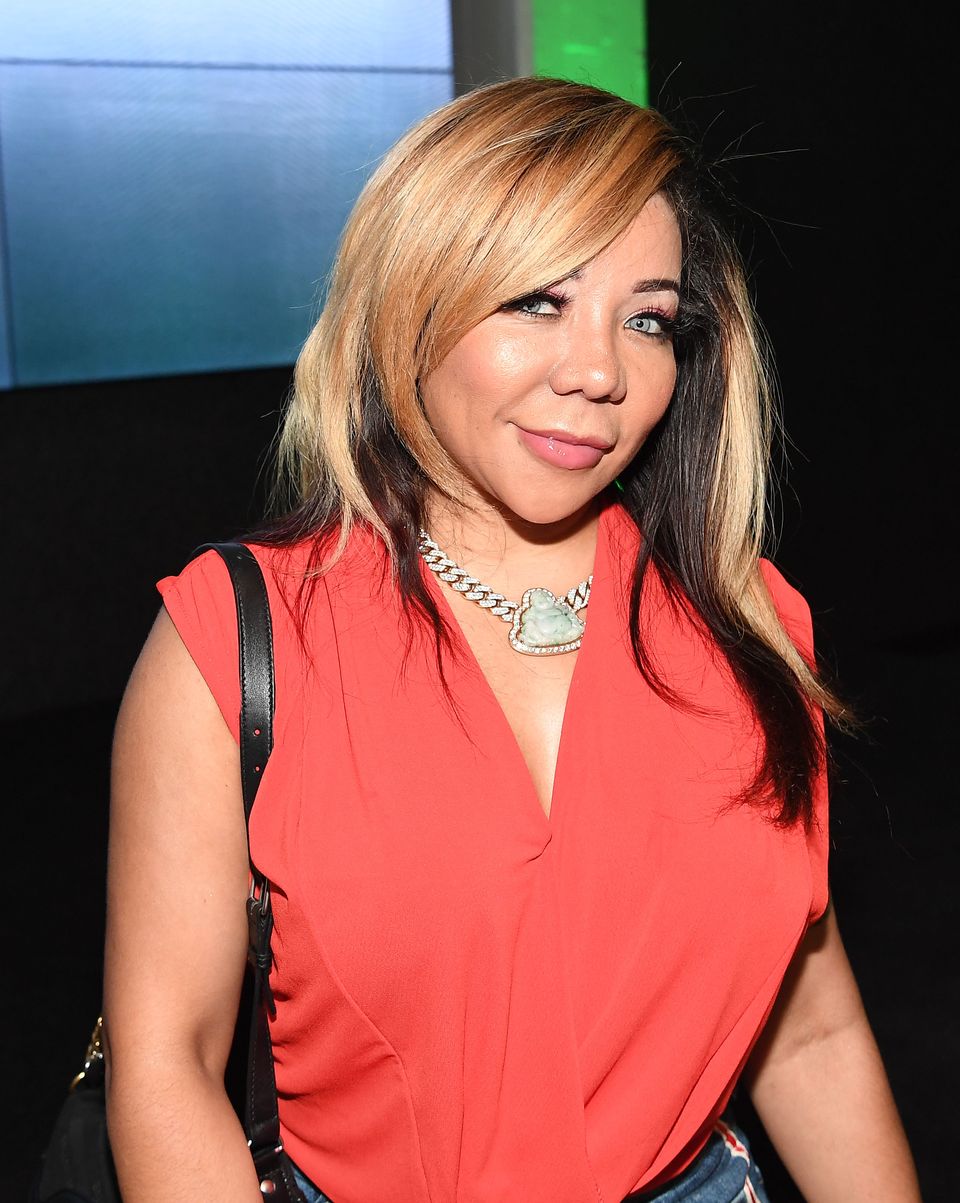 King rocked his blonde hair in feathery braids while sporting grey UFC punching gloves. He showed he was becoming a pro, throwing calculated and well-aimed jabs at the trainer's gloves.
Through the clips, he seemed not to need to catch his breath, as he continuously aimed and threw jabs, flaunting his biceps. Tiny gushed in her caption:
"Y'all know how I'm about this one. The King of [heart emoji] @the_next_king_10 is my kid that's a jack of all trade[...]I'm just being a proud mama…"
King is one of seven kids that Tiny and rapper T.I share. He is the oldest, and his younger siblings are Major and Heiress. However, King's older siblings are his parents' kids from older relationships, including Zonnique Pullins, Domani, Messiah, and Deyjah.
During last June's episode of "T.I. & Tiny: Friends & Family Hustle," it was Tiny's turn to come through for her son. 
Tiny and T.I. initially had a child together before King joined them. The baby, Leylah Amore, died at birth. Early last year, King was in the news after getting in a bathroom brawl at school. The 8-second clip that went viral showed him exchanging blows with another kid. 
The pair were at it throwing punches with hits and misses until King elbowed the other kid up the bathroom wall. News later got out that he was defending his mom, as he felt the other kid disrespected her. 
It is safe to say that the feelings of protection and pride are mutual between Grammy-winning star Tiny and her mini-me. During last June's episode of "T.I. & Tiny: Friends & Family Hustle," it was Tiny's turn to come through for her son. 
The episode showed that T.I, ever the disciplinarian, gave King an ultimatum to sell out a 300-audience performance on a weekday before he could fund the youngster's rap career.
Tiny felt it was an unfair bargain and secretly took it upon herself to help her son. The star mom took King on a road trip and helped gather a sizable crowd of fans at Chattooga.