Page Six: Neither Prince Charles nor William Trust Harry Enough to Speak With Him Man-to-Man
Page Six reported that neither Prince Charles nor Prince William are prepared to have a one-on-one conversation with Prince Harry. 
A source revealed that Prince Charles and Prince William do not have enough trust in Prince Harry to speak to him one-on-one about his revealing interview and his rocky relationship with the family. 
Prince Harry, who delayed his flight to spend time with Queen Elizabeth on her birthday on, April 21, will be going without having separate conversations with his father and brother.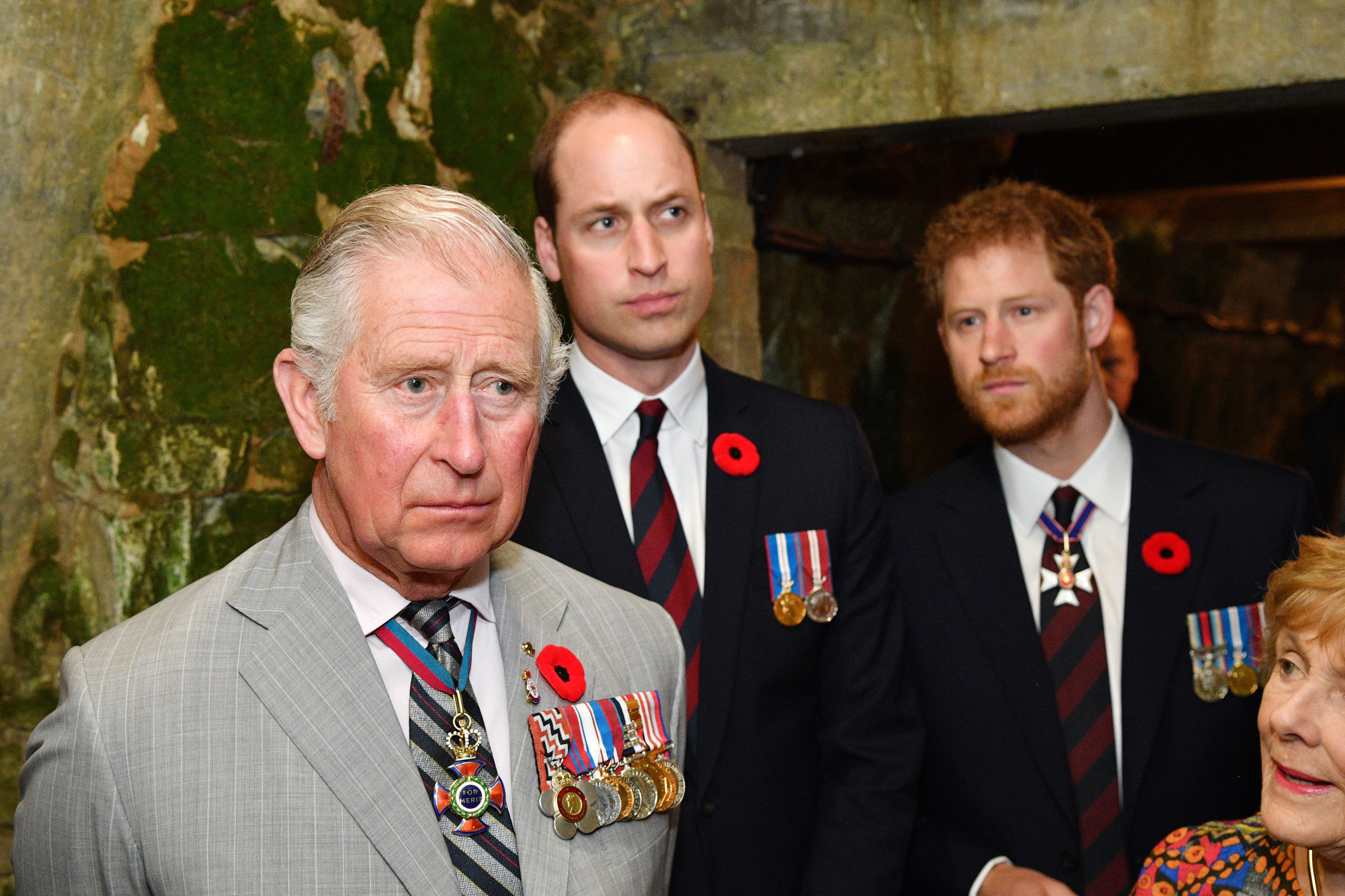 The only conversation he did get was a three-way chat with William and Charles to clear the air. The conversation took place at Harry's UK residence at Frogmore Cottage, after Prince Philip's funeral. 
A source revealed to Page Six that Prince Charles and Prince William had only agreed to converse with Harry if there were witnesses to what was said, so the information would not be twisted and leaked to the public from "Harry's camp."
This is because when Charles and William reached out to Harry following his and his wife, Meghan Markle's interview with Oprah Winfrey, Gayle King reported that their conversation was not productive.
The insider told the outlet that the family is protective of one another as they do not want anything to get out to the media. They do not want their private matters to be shared with anyone.
The two brothers then walk together while they engaged in what looked like friendly chatter. 
Therefore, the source added that no one could know what was said between the men on Saturday as it was only between immediate family members. Harry, William, and the Duchess of Cambridge were spotted chatting shortly after the ceremony. 
In a video of the family leaving St. George's chapel, where Prince Philip's funeral was held, Harry, William, and Kate Middleton could be seen talking together at the walk through the grounds of Windsor Castle. 
Middleton then fell back and could be seen talking to Harry and William's cousin, Zara Tindall. The two brothers then walk together while they engaged in what looked like friendly chatter. 
Despite the brothers' conversation, the source revealed to Page Six that the family still has "a way to go" in mending the rift between them, which was exacerbated by Markle and Harry's interview. 
A body language expert, Elaine Swann, shared with Us Weekly that when the Duke of Cambridge leaned into his brother, it was a hopeful sign for their relationship. 
Prince Harry's return to the UK for his grandfather's funeral marked the first time he was in the country for over a year. Medical professionals advised Markle not to fly as she is heavily pregnant.