Dog's Adoption Photo Goes Viral After Handsome Shelter Worker Steals All the Attention
Animal Services shared a post about a dog adoption for a husky named Sky, but the hunky shelter worker alongside her got more attention than the intended message.
City of Wichita Falls Animal Services from Texas shared a post on their Facebook page on April 14 about a pet up for adoption. The organization shared a back story about the shelter worker, too.
"Zackry Majewski started with us in October of 2020. He has a great compassion for the animals in our care. He is especially fond of Huskies and can always be found snuggling with a puppy in the shelter," the post read.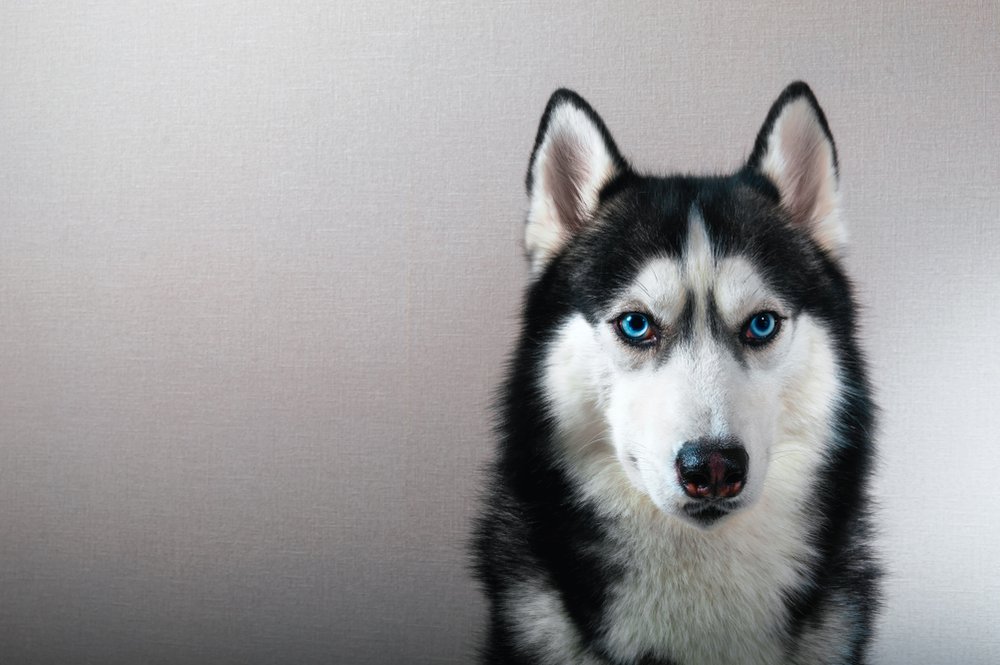 Majewski also enjoys hiking and listening to country music. "Of course, Zac chose our resident Husky to spotlight. Sky is a beautiful girl waiting for a forever home," the organization concluded.
The shelter shared a photo of Sky and Majewski, as he knelt on one knee, holding a dog leash rubbing her. Majewski offered a grin wearing his work gear with his blue eyes popping out.
The post gained a lot of traction as thousands of Facebook users flooded the comments section creating a buzz over Majewski while jokingly asking if he also found a home.
"Has Zac found his forever home yet? Asking for a friend," one user commented. Another added, "Mannnn the husky is adorable, but that ZACHARY is…" while adding heart eyes, yum, and drooling face emojis.

The WFAS employee reacted to the post of him and Sky going viral and told News Channel 6 that he does not even have the app and shared his boss called him into the office to tell him that the post went viral. 
Seeing that most people were more interested in him, Majewski said he got over a hundred followers on Snapchat and Instagram. However, the post did serve some purpose, as Animal Services revealed they received several calls from people wanting to adopt their pets.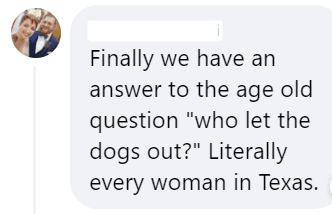 Sky was also on the list of the most wanted pets, and his handler said even though modeling is not his thing, he would continue taking pictures with the animals if it helps them get adopted.
Majewski revealed that following the post blowing up on the internet, Sky was adopted within an hour while adding 100 people called concerning her adoption.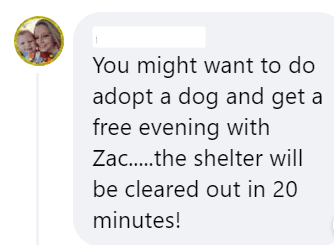 Another adoption ad for a 2-year-old chihuahua named Prancer went viral earlier this month. The ad's description portrayed Prancer as a dog that hates men more than women do, who is also not a fan of other pets or younger children, and that he is loyal beyond belief.
The post created a media frenzy and was shared 50 000 times on Facebook. At the time, Prancer's foster parent said he might be a handful, but he has good traits, too.