Glimpse inside Queen Elizabeth's Jewelry Box — Stories of Her Heirloom Brooches
Queen Elizabeth II's heirloom brooches are always spotted with her ever-magnificent fashion choices. Here is a list of her most famous brooches and a glimpse at the stories behind them.
Having been Queen for almost seven decades, Queen Elizabeth II's style has undoubtedly evolved to become what it is today. The monarch is known for showing up in the most fabulous and colorful outfits, eye-grabbing enough to make her stand out.
While her outfits do their job in making her stand out in any crowd, there is a much smaller detail to them worth mentioning — her ever-stunning and meaningful brooches.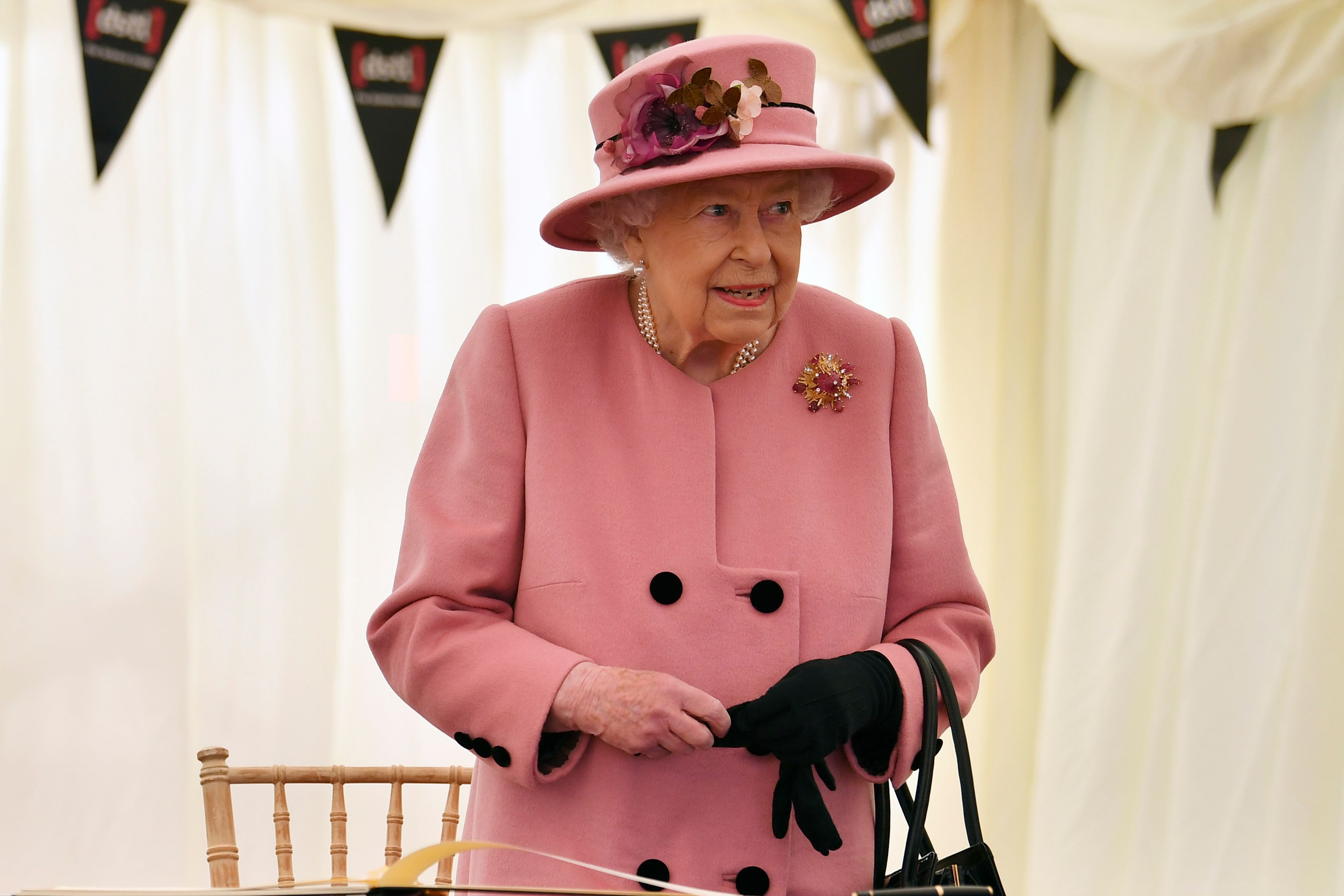 Over the years, the Queen has gathered and worn an impressive collection of heirloom brooches. Take a look at the interesting stories behind them.
THE RICHMOND BROOCH 
Prince Philip, the Duke of Edinburgh, was recently laid to rest after he passed away this month at the age of 99. To honor her beloved husband, the Queen donned a stunning brooch on her left lapel. 
The gorgeous piece of jewelry, which is known as the Richmond Brooch, was presented to her on their wedding day. It features diamonds set with a large center pearl which is detachable and can be worn as a necklace.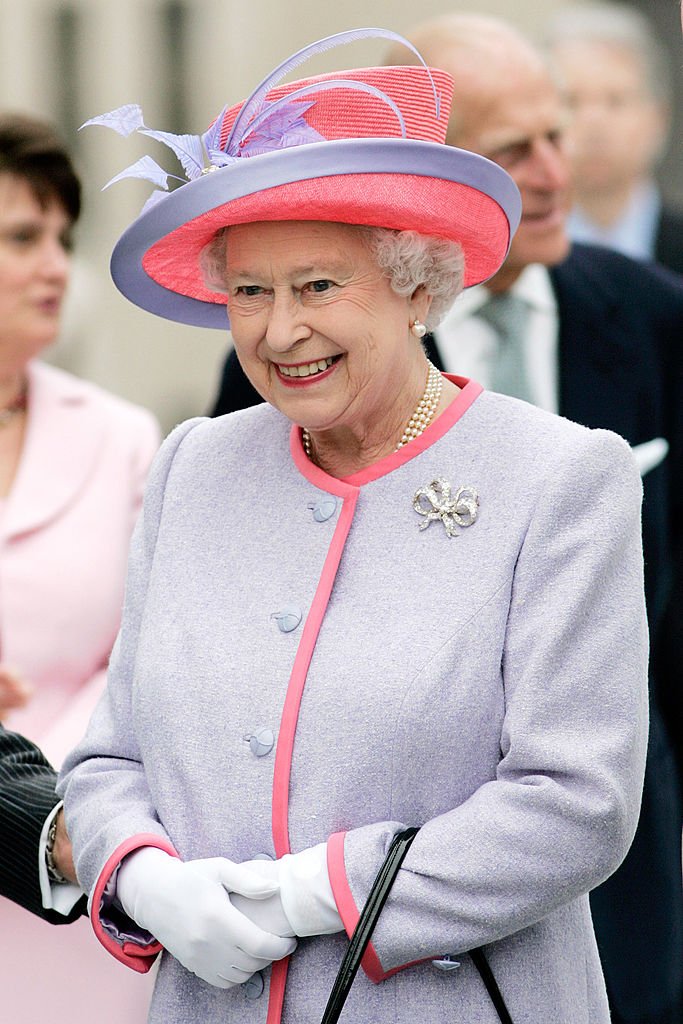 THE FLOWER BASKET BROOCH
In 1948 when Elizabeth welcomed her first child, Prince Charles, her parents, King George II and Queen Elizabeth The Queen Mother, gave her a spectacular gift.
The proud parents gifted their daughter the flower basket brooch, which depicts a basket filled with ruby, diamond, and sapphire flowers.
The monarch has since been spotted wearing the brooch on a couple of occasions, including Charles' first official portraits and then over six decades later, for her great-grandson, Prince George's, christening in 2013.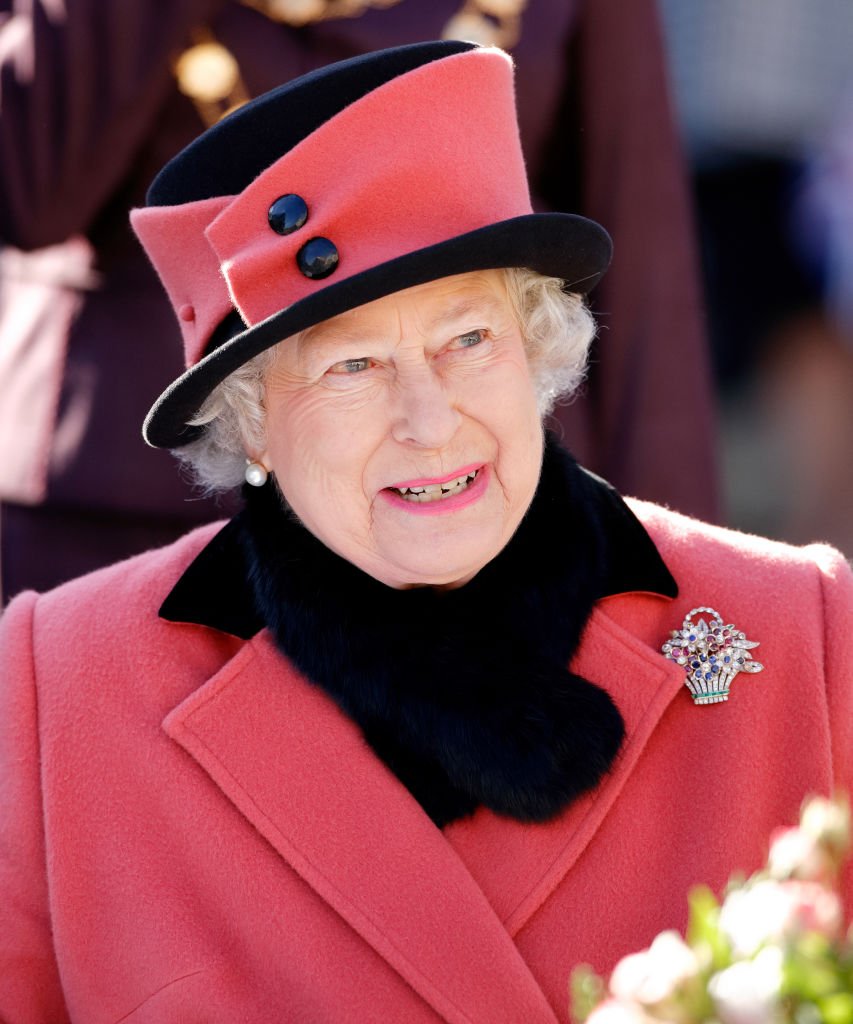 THE CHRYSANTHEMUM BROOCH
In 1947, the Queen and her beloved husband, Prince Philip, tied the knot. For their honeymoon portraits, the newlywed bride donned her stunning sapphire and diamond Chrysanthemum brooch.
The brooch has since made appearances in a family portrait with Philip, Princess Anne, and Prince Charles in 1950 and in 2007 for her and Philip's 60th wedding anniversary. The Queen also wore it in March in a touching tribute to Philip during her Commonwealth Day national address.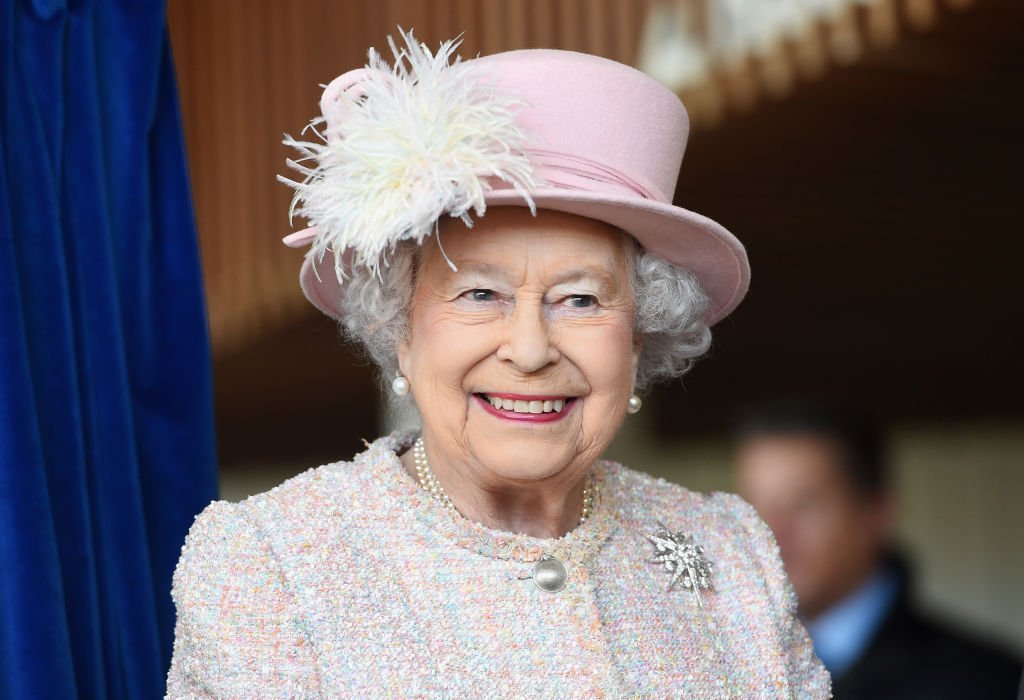 TRUE LOVER'S KNOT BROOCH
As its name suggests, the True Lover's Knot Brooch has made several appearances on very romantic occasions. The timeless piece, which belonged to the Queen's grandmother, Queen Mary, features scalloped edges and tassels set with gorgeous diamonds.
The Queen wore it in 1960 to her sister, Princess Margaret's, wedding, and, to her grandson, Prince William's wedding to Duchess Kate, in 2011.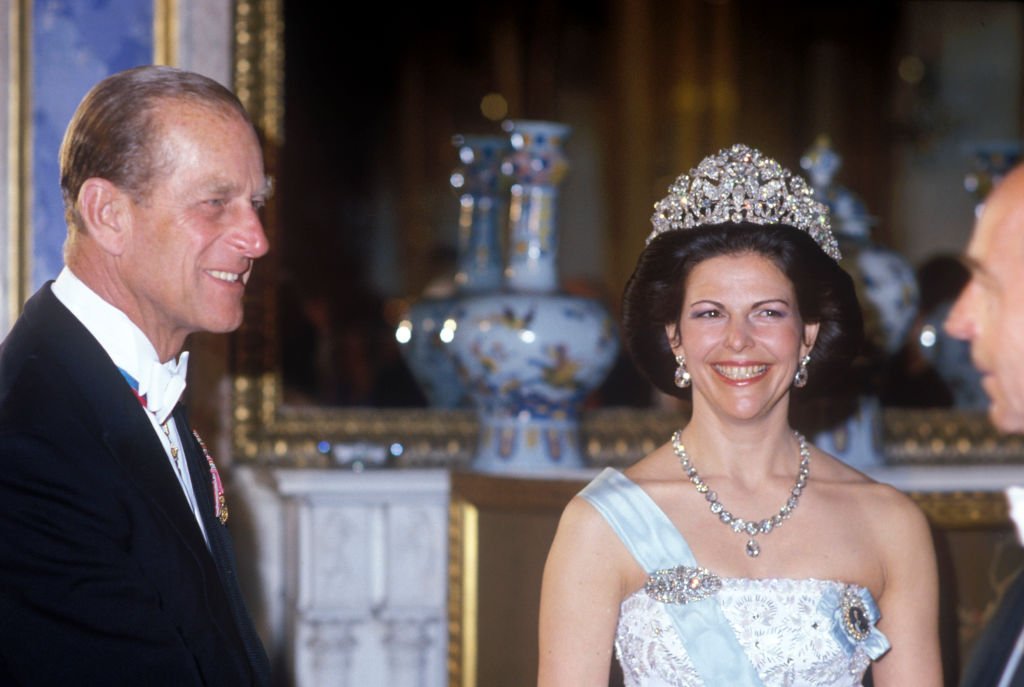 THE SCARAB BROOCH
Made of yellow gold, diamonds, and rubies, the Scarab brooch is another of the Queen's most romantic pieces. Her late husband, Philip, gave it to her as a gift in 1996, and she has famously worn it several times, including for a trip to Slovenia and their 70th wedding anniversary.
THE CENTENARY ROSE BROOCH
The Centenary Rose brooch is unarguably one of Queen Elizabeth's most sentimental brooches. The flower on the brooch features a hand-drawn painting of the Queen Elizabeth Grandiflora Rose framed by 100 diamonds. The rose was specifically bred in honor of Elizabeth's coronation.
She commissioned the stunning piece for the Queen Mother's 100th birthday in 2000 and now belongs to her. It has made quite a number of appearances, including the 2002 Christmas Broadcast, months after the Queen Mother passed.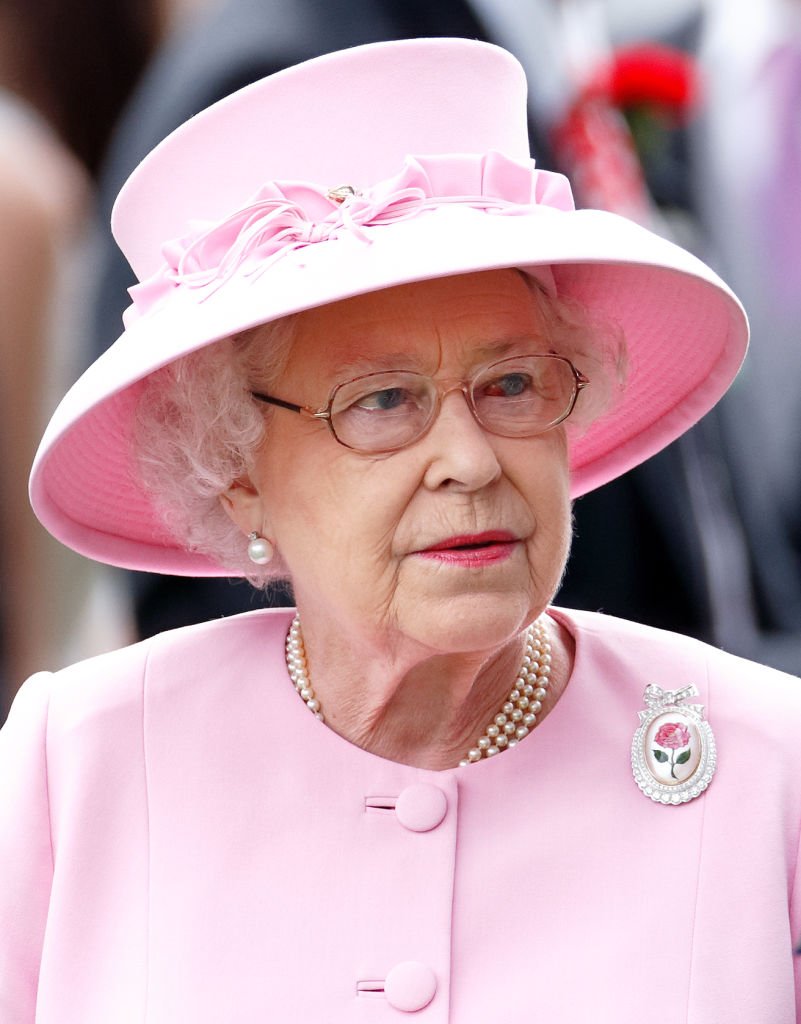 EMPRESS MARIA FEODOROVNA'S SAPPHIRE BROOCH
In 1866, Queen Alexandra's sister, Minnie, got married to the Emperor Alexandra IIII of Russia. Queen Alexandra and King Edward VII presented an exquisite cabochon sapphire brooch to her.
Upon her marriage, she became Empress Maria Feodorovna, hence how the brooch got its name. The sapphire gem is a cabochon sapphire brooch surrounded by two rows of diamonds and has a pearl drop hanging from another diamond.
CAMBRIDGE PEARL PENDANT BROOCH 
A few weeks before Prince Philip passed, the Queen donned yet another historic brooch as she thanked NHS volunteers for their selfless work.
Officially called the Cambridge Pearl Pendant brooch, the over 140-year-old piece originally belonged to the Duke of Cambridge, Prince Adolphus' wife, Princess Augusta of Hesse-Kassel. 
COURTAULD THOMSON SCALLOP-SHELL BROOCH
In 1944, writer Winifred Hope Thomson gifted the Courtauld Thomson Scallop-Shell Brooch to the Queen Mother. The exquisite piece was designed by Winifred Hope's brother, Lord Courtauld-Thomson, the son of a famous Scottish inventor.
It was made in 1919 in London by The Goldsmiths and Silversmiths Co., Ltd. It quickly became the Queen Mother's favorite and was passed to her daughter, the Queen, following her passing.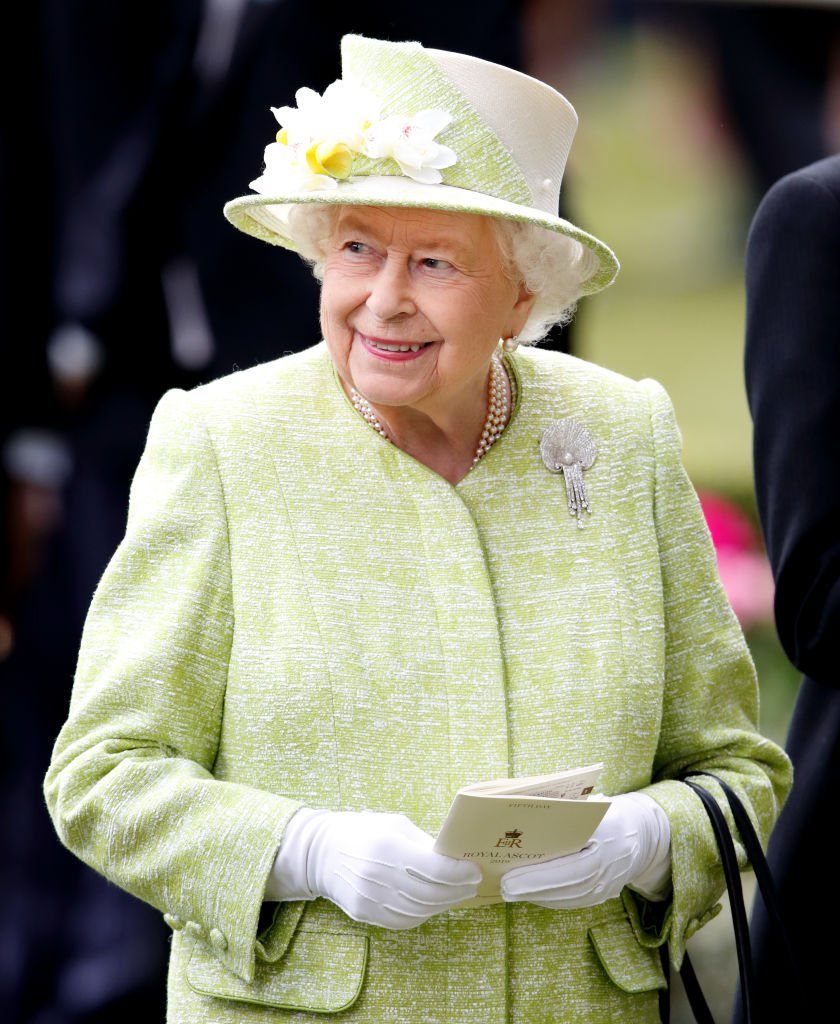 Also referred to as The Queen Mother's Shell Brooch, it features a single round pearl set in gold and diamonds in a gorgeous shell motif. It has been worn on several occasions.
It was worn during a 2010 visit to Canada, an 11 April 2014 State visit from Ireland, and most recently, 2020's Christmas Broadcast. She also wore it during the unveiling of the Queen Mother's statue and to her granddaughter, Zara Tindall's wedding in 2011.
JARDINE STAR BROOCH
For her 90th birthday in 2016, the long-reigning Queen Elizabeth dressed in a fabulous Spring grass green wool and weave coat and matching hat designed by British designer Angela Kelly. The birthday Queen completed her look with a matching Laumer handbag and, of course, a brooch to fit the occasion. 
The famous Jardine Star brooch features eight diamond rays separated by a single collet that fan out from a central cluster of a large diamond into eight smaller stones. The timeless jewel was given to her by a member of the old Clan Jardin, Lady Jardine.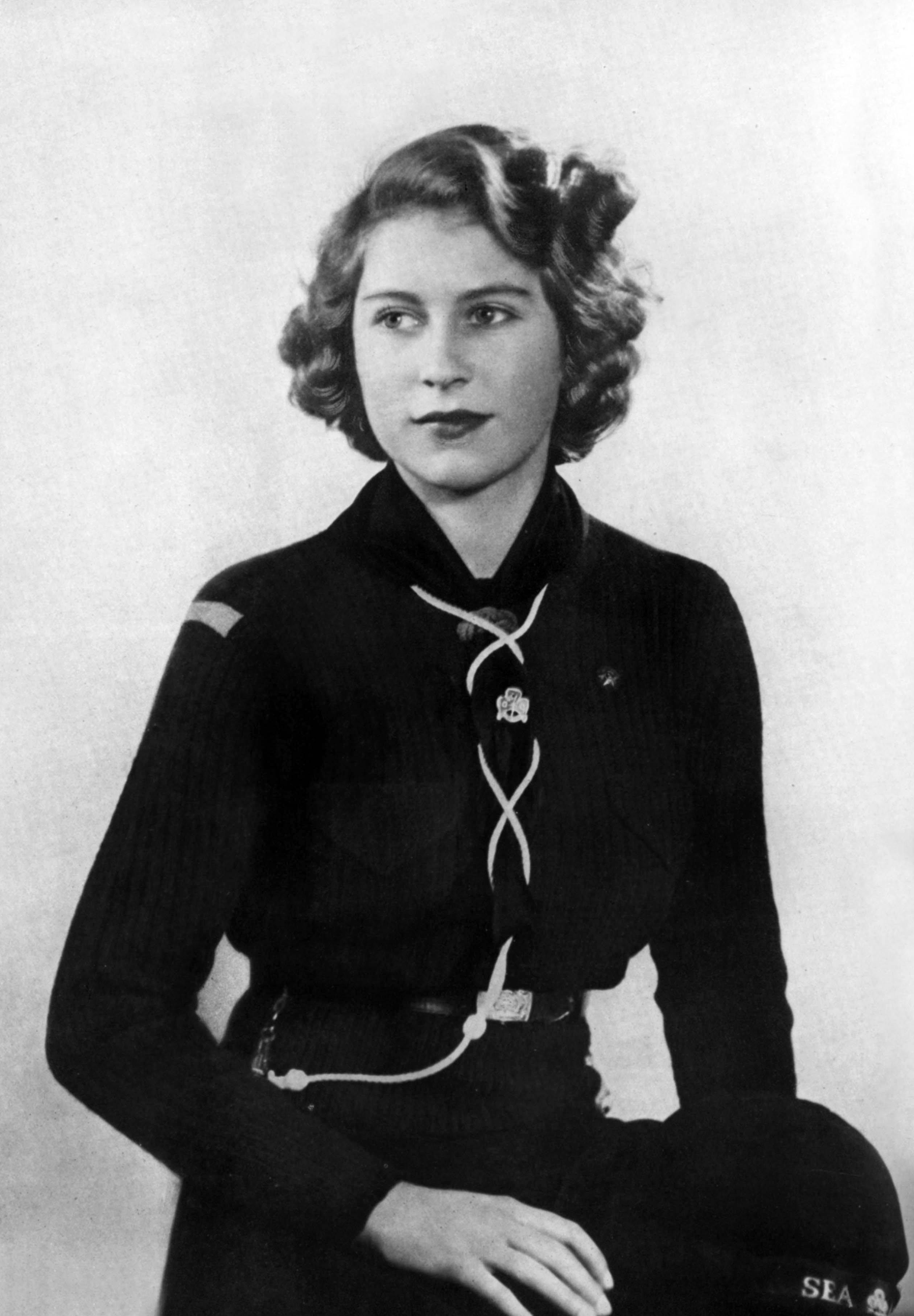 NEW ZEALAND SILVER FERN BROOCH
In 1953, the wife of the Mayor of Auckland presented the New Zealand Silver Fern Brooch to the Queen on behalf of the women of Auckland. The beautiful piece is a glittering diamond and platinum brooch in the shape of a fern. 
The Queen has since worn the fern-shape pin on several visits to New Zealand and even loaned it to the Kate, Duchess of Cambridge, on one of her visits to the country in 2014.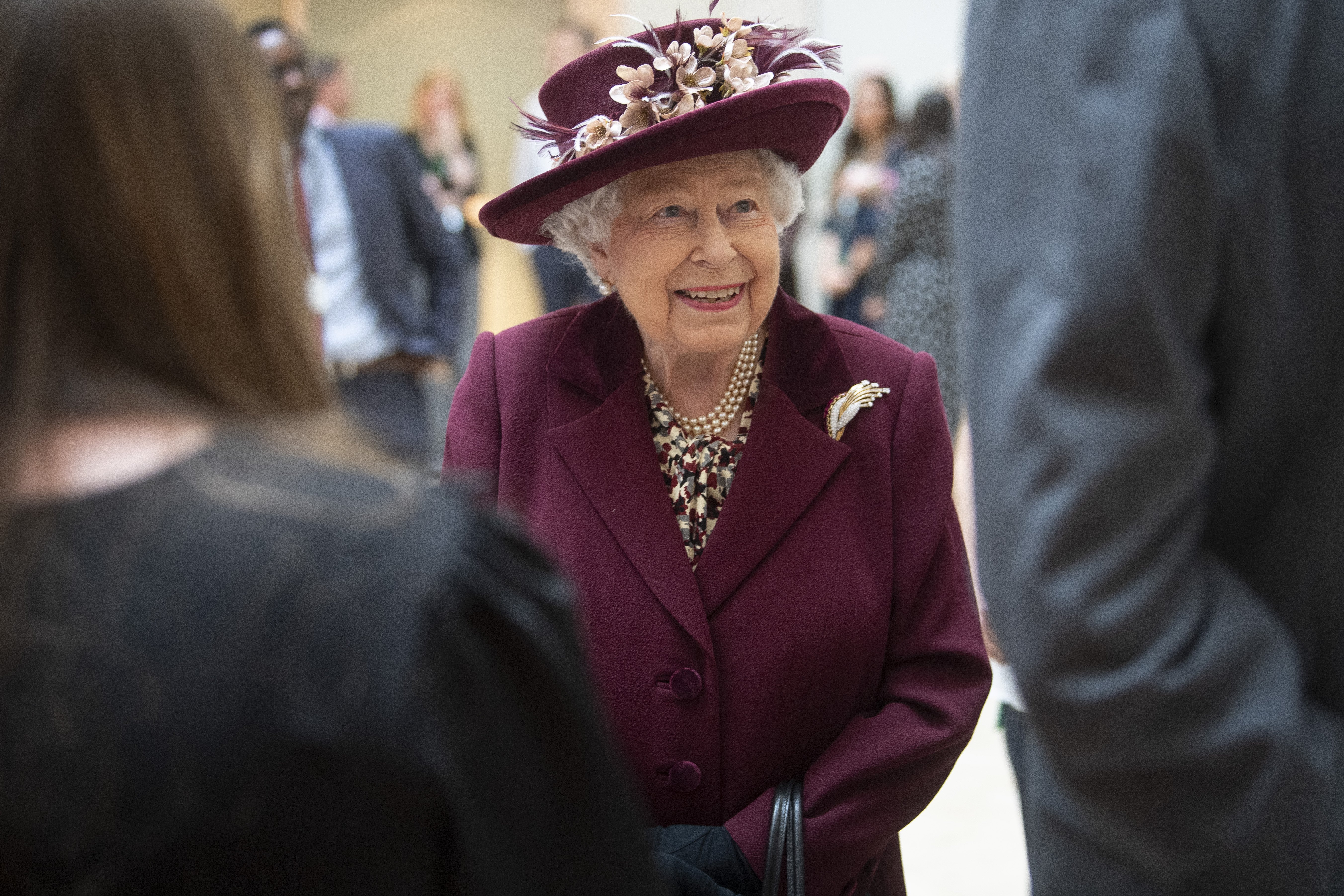 THE "RUBY VENUS" BROOCH
The "Ruby Venus" brooch is one of the Queen's most worn brooches of all time. Set in yellow gold, it features rubies and diamonds and was given to the Queen by her husband, Prince Philip, in 1966. The gold, diamond, and ruby piece was designed by the Queen's favorite jeweler, the late Andrew Grima. 
She has worn the pin in quite a number of her annual Christmas day broadcasts and for the official portrait taken to commemorate her and Philip's 70th wedding anniversary. 
In 2020, it made an appearance again when she wore it on a pale pink coat while attending a function in Salisbury, with her grandson, Prince William, by her side.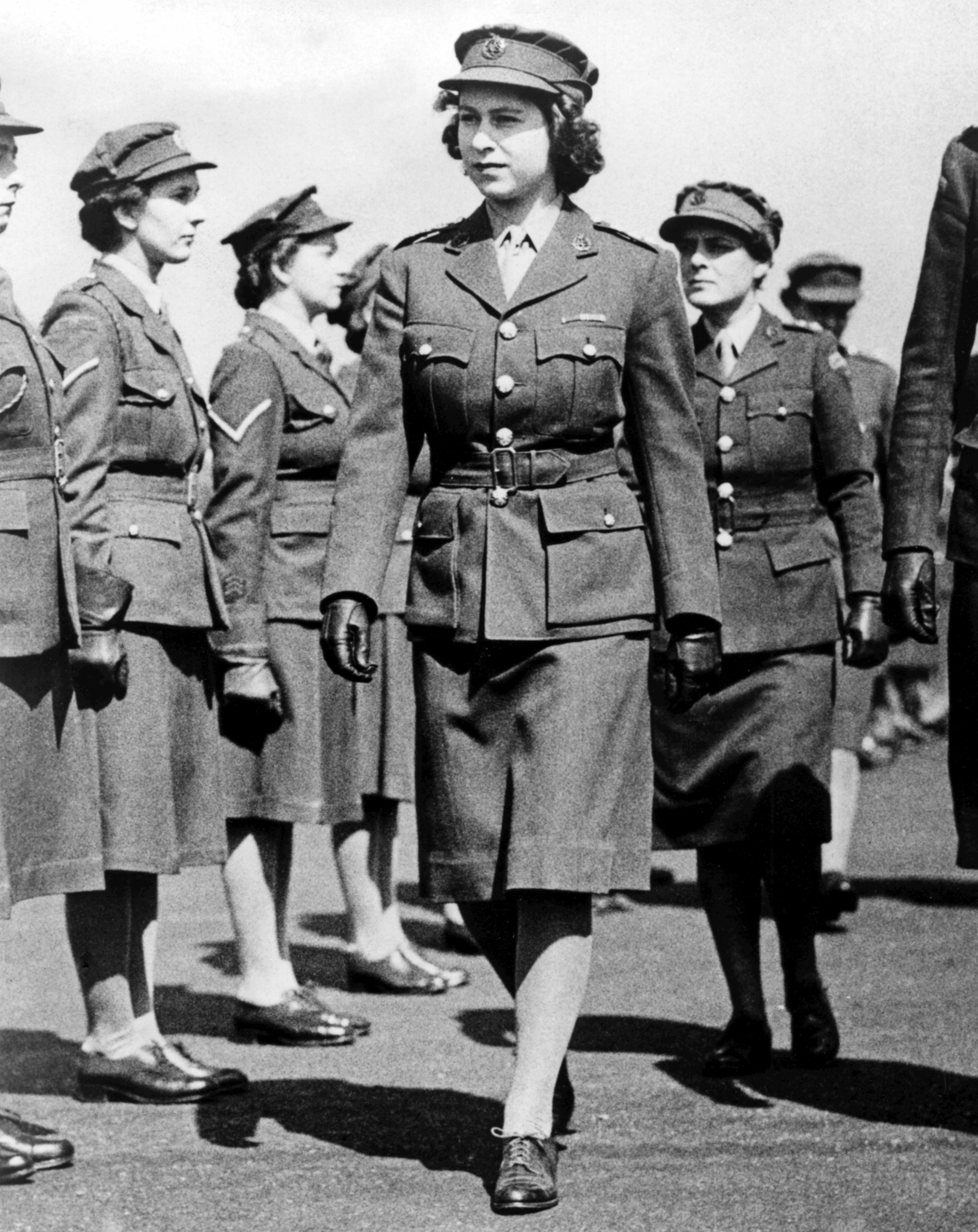 PLATINUM-AND-DIAMOND MAPLE LEAF BROOCH
In 2017, Buckingham Palace released newly-taken portraits of the then-91-year-old Queen to mark Canada's 150th birthday.
The portrait, which was taken by Canadian photographer Ian Leslie Macdonald, featured the monarch wearing a platinum and diamond maple leaf brooch as a nod to the celebrating country.
The brooch, which was reportedly inherited from the Queen Mother, came into the royal family when Elizabeth's father, King George VI, gave it to his wife during their first visit to Canada in 1939. 
The recently-turned 95-year-old monarch has since loaned it to her son, prince Charles' wife, Camilla, for her first visit to Canada in 2009 and to Kate during her Canada royal tour in July 2011 with Prince William.
Royal fans can expect to see more of these timeless pieces with the Queen and her family members for many years to come.