Alexandra Hedison Is Jodie Foster's Wife Who Used to Date Ellen DeGeneres — Get to Know Her
Alexandra Hedison has been Jodie Foster's romantic partner for nearly a decade. Before dating the "Taxi Driver" star, Hedison was in a relationship with Ellen DeGeneres.
Born in 1969, Hedison is an actress, director, and photographer who graduated from State University of New York at Purchase in 1989 and the University of California in 1992.
In the late 90s, she appeared in the sci-fi series "Prey" alongside Debra Messing, Adam Storke, and Larry Drake. Her most recent TV project was "The L Word" in 2009.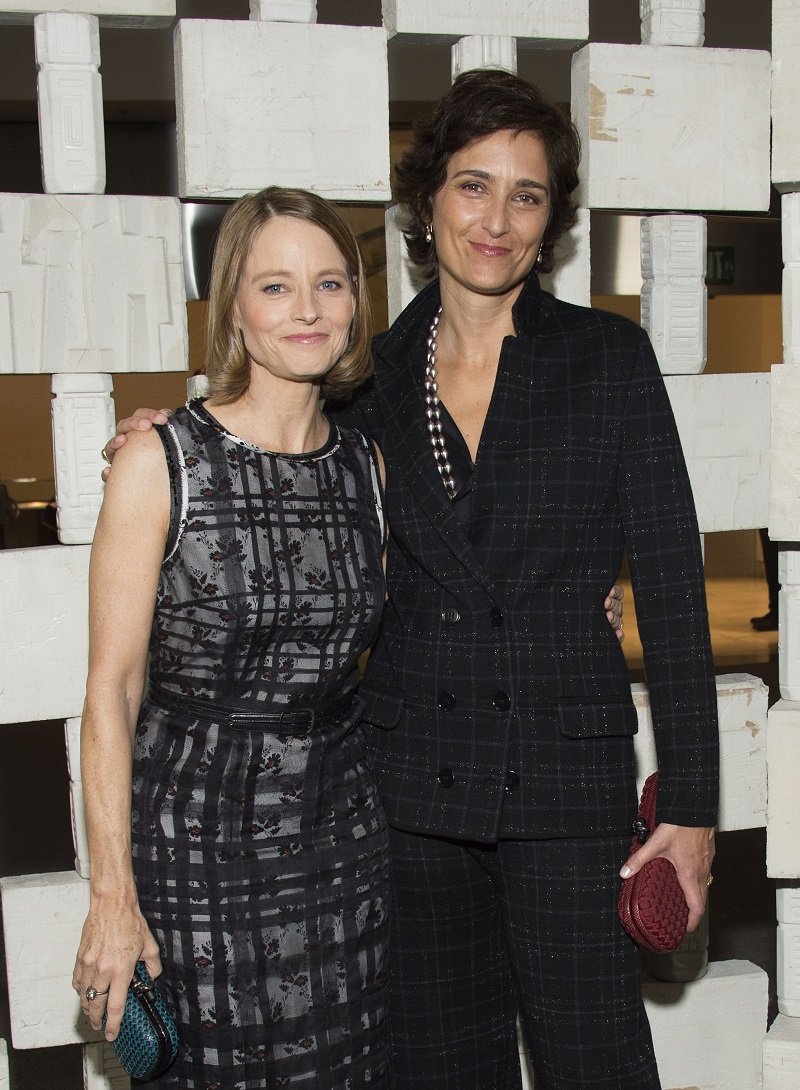 ALEXANDRA HEDISON'S CAREER
Learning about Hedison's acting career shouldn't be surprising as her dad was David Hedison, who portrayed Arthur Hendricks in "The Young and the Restless" and Spencer Harrison in "Another World."
However, acting was simply not her thing. She once admitted that while her career in front of the cameras gave her enough money to support herself, she was "miserable" as actors need to be "front and center all the time."
While Hedison has some acting credits to her name, she is primarily known as a photographer and has pointed out that her profession makes her "so happy."
At the start of her career, she took pictures of kids, couples, headshots, and pretty much everything to make a living out of photography. Now, she's a renowned artist.
Some of her pieces have been displayed in public and private collections worldwide, including at the Von Lintel Gallery in Los Angeles, H Gallery in Paris, and Centro Cultural de Cascais in Portugal.
FOSTER AND HEDISON'S ROMANCE
Jodie Foster and Alexandra Hedison started dating in 2013, the same year Foster addressed her sexuality while receiving the Cecile B. DeMille Lifetime Achievement Award at the Golden Globes.
In April 2014, the couple tied the knot in a secret ceremony. Since they prefer to keep things private, not much is known about the two. However, they were together (joined by their dog, Ziggy) during the 2021 Golden Globes virtual ceremony.
Alexandra Hedison and Ellen DeGeneres dated from 2000 to 2004.
Foster won her third Golden Globe for her outstanding performance in "The Mauritanian," and shortly after her name was called out, she kissed her wife and said:
"Oh my god, are you kidding me?! I think you made a mistake. I'm a little speechless. I just never expected to be here again."
FOSTER AND HEDISON'S PREVIOUS PARTNERS
While the couple has been in a relationship for about eight years, they dated other people before. In Foster's case, she and producer Cydney Bernard were together between 1993 and 2008 and now share two sons, Charles and Kit.
Speaking of Jodie Foster's children, she admitted in 2018 that parenting was the biggest challenge of her life, but not necessarily because the boys were difficult.
For the Award-winning actress, "letting go" has been the tricky part. She added that just because they're asleep doesn't mean she stops worrying as there's "a switch" that turns on and never gets turned off.
It is important to point out that Foster's kids didn't know who their dad was growing up. According to the Daily Mail, she would reveal his identity when Charles and Kit turn 21 (Kit, born in 2001, turns 20 in September).
Alexandra Hedison and Ellen DeGeneres were an item, too. They dated from 2000 to 2004, and Hedison jokingly said that she needed to be Oprah Winfrey to compete with her then-partner.
Jodie Foster's wife also admitted that she couldn't get a reservation at a fancy restaurant unless she mentioned DeGeneres would go, too, but living off her famous partner was never her style.