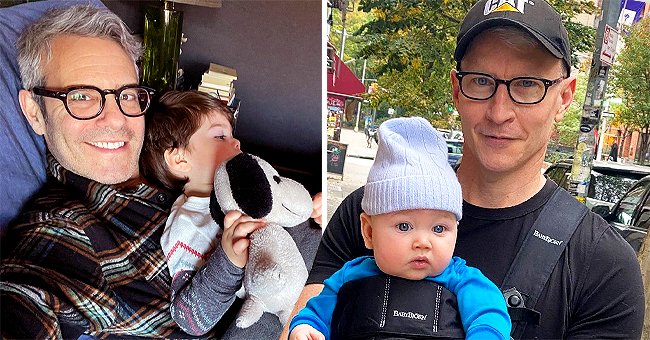 Instagram/bravoandy. | Instagram/andersoncooper
Anderson Cooper Admits Andy Cohen's Son Ben's Hand-Me-Downs Don't Match His Son Wyatt's Style
Anderson Cooper recently opened up about receiving baby hand-me-downs for Wyatt from his friend Andy Cohen's Ben. The CNN journalist noted that Wyatt and Ben have different styles.
Anderson Cooper and Andy Cohen are undoubtedly best friends, but their bond was further strengthened when they welcomed their sons, Wyatt and Ben, respectively, within one year of each other.
The close relationship between the fathers was passed on to their sons. While the toddlers have little or no problem bonding, they can't seem to connect on having similar fashion tastes.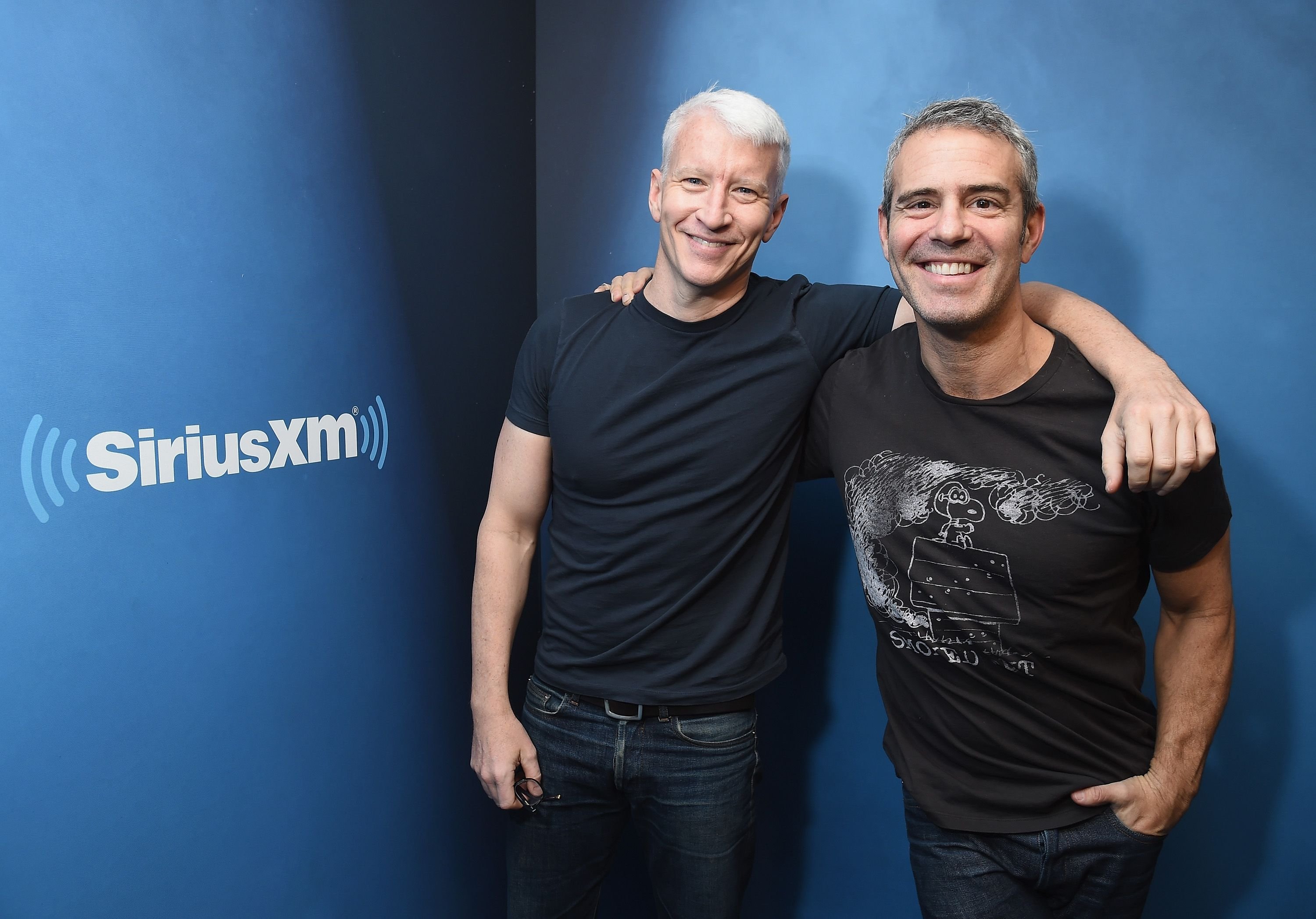 Anderson Cooper and Andy Cohen at SiriusXM Studios on January 13, 2017 | Photo: Getty Images
During an appearance on "Live with Kelly and Ryan," Cooper opened up about what it has been like receiving baby hand-me-downs or "ben-me-downs" from Cohen and how they don't match Wyatt's style. The 53-year-old said:
"A lot of the clothes that Andy gets has a lot of razz-ma-Tazz."
The CNN journalist joked about 2-year-old Ben often mirroring his father's fashion sense and how it doesn't seem to match his son Wyatt's vibe "at the moment." He added that the clothes don't complement his son's love for balloons.
Cooper's revelation about his son's style comes days after he told the story of Wyatt and Ben's recent playdate.
Co-host Kelly Ripa interjected, noting that baby Wyatt like his father was more into simple clothing styles and would probably prefer brands like Ralph Lauren.
The "Anderson Cooper 360°" host welcomed his son Wyatt Morgan in May 2020 via surrogacy. In an interview at the time, Cooper shared how Cohen was helping him as he began his fatherhood journey.
The news anchor shared that his newborn was wearing all hand-me-downs from the Bravo show host. He explained how appreciative he was of the gesture, noting that he didn't know how to shop for baby clothes and was cheap.
On the other hand, Cohen opened up about his excitement at watching his close pal become a father. The "Watch What Happens Live" host revealed that he not only sent baby clothes but shared the contact info of his nanny with Cooper.
Cooper's revelation about his son's style comes days after he told the story of Wyatt and Ben's recent playdate that took a downward turn. He recalled that it was a weekend hangout between the 11-month-old and 2-year-old.
Ben took hold of one of Wyatt's new toys during the date, and before the parents realized it, they began smelling smoke in the house. It turned out Ben had put the teddy bear in the microwave.
The toy had cooked for about 10 seconds and had smoke coming out of it before Cooper found it and handled the situation. The CBS correspondent joked about how kids did the "darndest things."
Please fill in your e-mail so we can share with you our top stories!