Army Servant Abigail Jenks Dies While Parachute Jump Training — Details Revealed
An army paratrooper, Abigail Jenkins has passed away after she attempted a parachute jump. The 20-years-old was reported to be training when the incident occurred.
The 82nd Airborne Division has announced the death of one of its army troopers, a 20-year-old female, said to have lost her life during parachute jump training.
The late officer, SPC Abigail, was a Gansevoort native whose family resides in Saratoga County. Abigail died when she attempted a parachute jump from a UH-60 Blackhawk on Sicily Drop zone.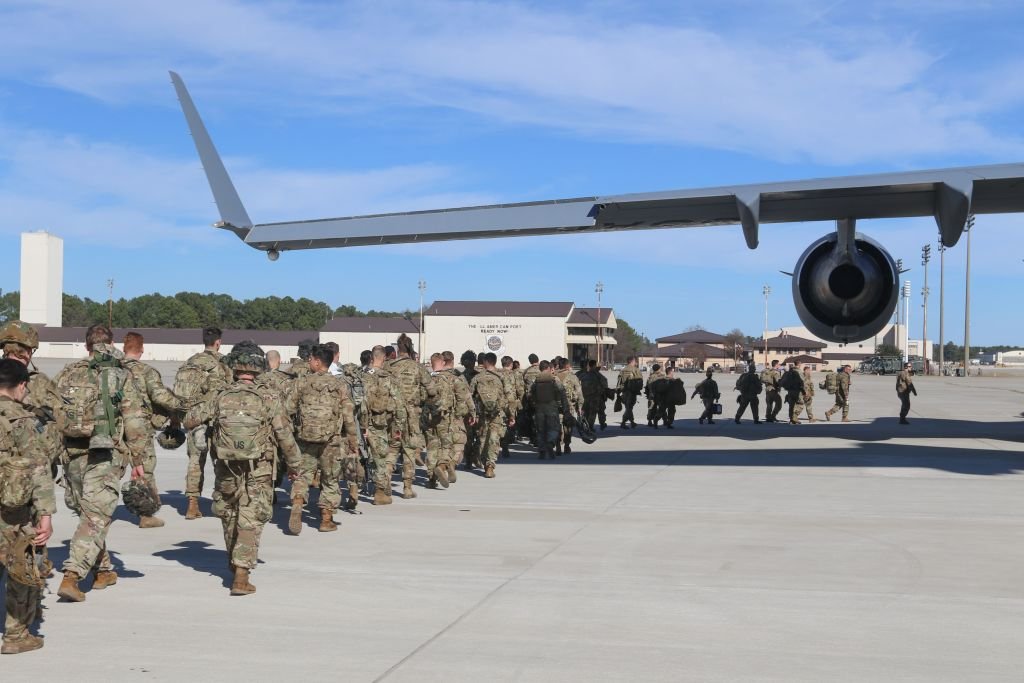 The Facebook statement described Abigail as a hardworking and confident paratrooper. Her creativity, love for arts, and loyalty to friends were also appreciated. The late officer described as Officer Jenks would be greatly missed.
So far, plans are underway for her body to be transported home to Saratoga County. Abigail, who was in the 319th Airborne Field Artillery Regiment, has a brother in the service.
First on 13: NewsChannel 13 has learned a soldier killed during a training exercise at Fort Bragg is from Saratoga County. 20 year old Abigail Jenks, a 2018 graduate of Saratoga High School, died Monday. Her mother describes her daughter as creative, loving and positive. @WNYT pic.twitter.com/tN6PUowuAR

— Jacquie Slater WNYT (@jacquieslater) April 21, 2021
Abigail's mom, Sarah Jenks, made it known that her late daughter enlisted in 2018, a few weeks after graduating from high school. She became a paratrooper at Fort Bragg in 2019.
In another tragic story, school teacher, Jessica Embry left her loved ones in North Carolina in a mournful mood.
Abigail was said to have been doing a static-line jump, which led to fatal injuries. Reports have also relayed that the Army Combat Readiness Center wants to make investigations on Abigail's death. 
Scores of tribute rolled in after Abigail was pronounced dead. The 1-319 released a statement praising Abigail's loyalty, creative and positive approach. The statement pointed out that the impact of her loss was profound.
Today we mourns the loss of Spc. Abigail Jenks, a fire support specialist assigned to HHB, 1-319 AFAR, @PantherBrigade. She was killed Monday while conducting a jump from a UH-60 Blackhawk.

Spc. Jenks will be missed. Remember, #Paratroopers never die, they just slip away. pic.twitter.com/wGRIWdyfJD

— All American Division (@82ndABNDiv) April 21, 2021
Lt. Col. Christopher Walsh shared his tribute as he noted her talent and shared that the necessary resources would be provided for her family as they went through the grieve. 
Abigail is survived by her parents, two brothers, a sister, and a fiancé. During her lifetime, she received accolades like The Army Service Ribbon, the Army Parachutist Badge, and the Good Conduct Medal. 
Ashley High School in Wilmington is mourning the loss of a teacher who died during a rescue attempt at Kure Beach. https://t.co/i8Yu3lnpL7

— WNCT (@wnct9) April 19, 2021
In another tragic story, school teacher Jessica Embry left her loved ones in North Carolina in a mournful mood after news revealed that she had died during a rescue attempt at Kure Beach. 
Embry was part of the bystanders and eventually rescuers who plunged into a rip current at the beach as they tried to save two children. Although the kids got out alive, Embry was distressed and lost her life after a while.