Here's How Gabby Barrett Celebrated Her ACM New Female Artist of the Year Win
New mother Gabby Barrett celebrated winning the ACM Award for Female Artist of the Year by changing the diapers of her daughter, Baylah May. The singer and her husband welcomed the bundle of joy in January.
Monday, April 19, was the 56th Academy of Country Music Awards, and country star Gabby Barrett turned heads with her killer performance as she teamed up with her husband Cade Foehner on stage.
The couple performed Barrett's new song, "The Good Ones," but that wasn't the highlight of her ceremony. Instead, it was her headline-making moment of winning the New Female Artist of the Year.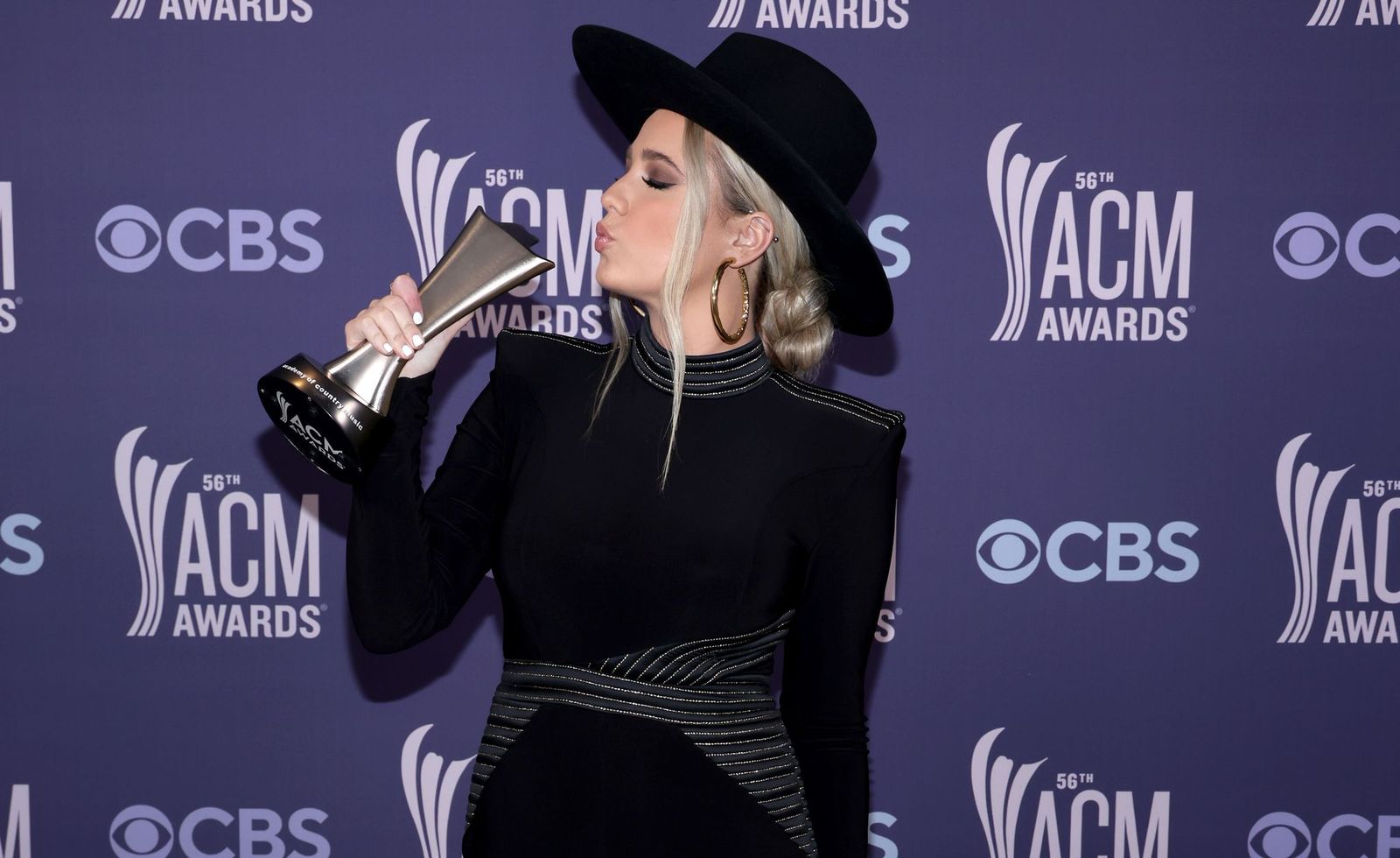 The "American Idol" alum heard the news of her victory before the Sunday before the award show and celebrated it in the most unlikely way. She spoke about it during an appearance backstage, saying: 
"How I celebrated my win? I went back and changed a dirty diaper, that's what I did. My life is just flipped upside down with my sweet little girl."
The award night marked a bittersweet milestone for Barrett and Foehner as it was the first time the pair had been away from their infant daughter, Baylah May. An emotional Barrett admitted that it was difficult to be without Baylah.
[Barrett] and her husband first met during their time in season 16 of "American Idol."
According to reports, the 21-year-old is planning to embark on a late summer tour with Thomas Rhett as part of his Center Point Road Tour. This means she would spend more time away from her baby girl.
Speaking about her preparation for the tour, Barrett shared that she is looking up to her colleague and mentor, Carrie Underwood, who once toured as a new mom. She also noted that having some essentials would make things easier.
The "I Hope" crooner and her husband welcomed baby Baylah in January. In a recent interview, she spoke about her new role as a mother and how much her life has changed since they had their bundle of joy.
Barrett admitted that everything has transformed, and her life is flipped upside down, but she wouldn't have it any other way because of the overwhelming love. She then described baby Baylah as the "sweetest."
The country singer and her husband first met during their time in season 16 of "American Idol." The pair tied the knot after about a year of dating in October 2019. In a previous interview, she recalled their first meeting.
Barrett
shared that she
was nervous
 about speaking to him but asked him for a picture so that she could contact him in the future. Foehner admitted that he also had his eyes on his wife for a while.