Inside Don Rickles' Family, Including an Only Son Who Died 5 Years before Him
Most parents agree that burying a child is one of the most heartbreaking things a person can go through. Actor and comedian Don Rickles knows this firsthand.
Over five decades ago, Don's dark sense of humor made him famous. His "outrageously derisive comments" about everything from people's looks and ethnicity to their sexual orientation and jobs were his trademark.
He pointed out, though, that he was not really a "mean, vicious" person, but his comments were sharp enough to offend even other entertainers, including "Lilies of the Field" star Sidney Poitier.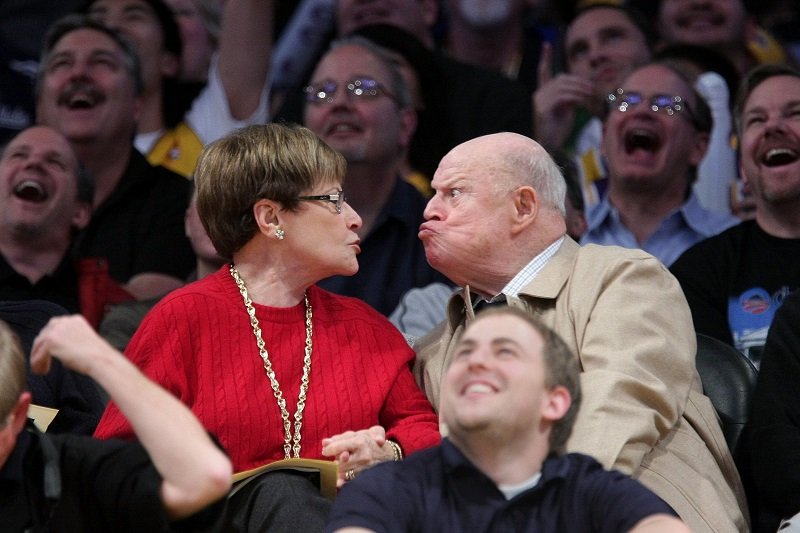 DON RICKLES'S CAREER
Don's big break came in 1957 when Frank Sinatra and a few friends went to one of his shows. Although Don had never met the singer before, he encouraged him to "make [himself] at home" and "hit somebody."
Sinatra laughed so hard that he fell out of his seat. From that point on, Rickles became a sort of protegee of Sinatra, Dean Martin, and other members of the show business group known as the Rat Pack.
After a decade performing stand-up comedy shows in Las Vegas and other cities of the States, he appeared on "The Tonight Show Starring Johnny Carson" and won over the audience.
Don's sense of humor made him a perfect guest for Dean Martin's televised roasts, especially because not even his wife, Barbara Rickles, was safe from his jokes.
DON RICKLES'S WIFE
Barbara and Don met through his film agent and married on March 14, 1965. Although she was one of his favorite targets, they reportedly had one of the happiest marriages in Hollywood.
Two decades into their marriage, Don said on "The Tonight Show" that young, married people needed to really work at their relationship as "it's delightful."
The couple had two children – Larry and Mindy Rickles – and stayed together until death did them part on April 6, 2017, when Don passed away at 90 years old.
According to his spokesman Paul Shefrin, the comedian died at his Los Angeles home due to kidney failure. When Don Rickles died, he was survived by Barbara, Mindy, and two grandchildren.
DEATH OF DON RICKLES' SON
While the comedian lived a long, successful, and seemingly happy life with his wife, he had to go through every parent's worst nightmare: he had to bury his son.
Larry, an Emmy Award-winning producer of "Mr. Warmth: The Don Rickles Project," died in June 2011 of respiratory failure due to pneumonia. He was only 41 years old.
Born in May 1970, Larry's foray into the entertainment industry dates back to 1996 when Warner Bros. hired him as a writer. The following year, he landed a writing part in "Murphy Brown." About Larry's passing, Don said:
"It was a horror. It absolutely broke my heart. […] I was always able to handle [sorrow]. Always. [With] my son was the only time that I fell apart a little bit."
My family and I want to thank my fellow Tweeters for your words of comfort during our time of great sorrow on the passing of our son Larry.

— Don Rickles (@DonRickles) December 24, 2011
BARBARA RICKLES' DEATH
On March 14, 2021, Don and Barbara would have celebrated their 56th wedding anniversary. Unfortunately, that was also the day Barbara joined her husband in heaven.
According to spokesman Paul Shefrin, Barbara, 84, suffered non-Hodgkin's lymphoma, a type of cancer that starts in white blood cells. Mindy and her children are the only surviving member of their family.
Speaking of Don Rickles' daughter, she is also a stand-up comedian introduced to the business by Jeff Garlin. Mindy once confessed her dad used to jokingly ask if she thought she was funnier than him.
Funnier or not, Mindy tries to avoid talking about her parents when she's onstage and focuses more on adult life and mainstream pop culture. One thing is clear: she's keeping Don's legacy alive.