People: Kelly Ripa and Co-host Ryan Seacrest Reimagine Iconic Movie Characters Ahead of Oscars
TV icons Kelly Ripa and Ryan Seacrest had fun on the recent episode of their eponymous show where they reimagined some Hollywood classics ahead of the Academy Awards.
"Live! with Kelly and Ryan" stars Kelly Ripa and Ryan Seacrest are gearing for the Oscars and the Live After Oscar show in style. The pair flaunted their acting streaks to the delight of viewers.
Ripa and her long-time co-host channeled scenes from classic film projects like "The Wizard of Oz," "Forrest Gump," "Braveheart," and "Mommie Dearest," among others.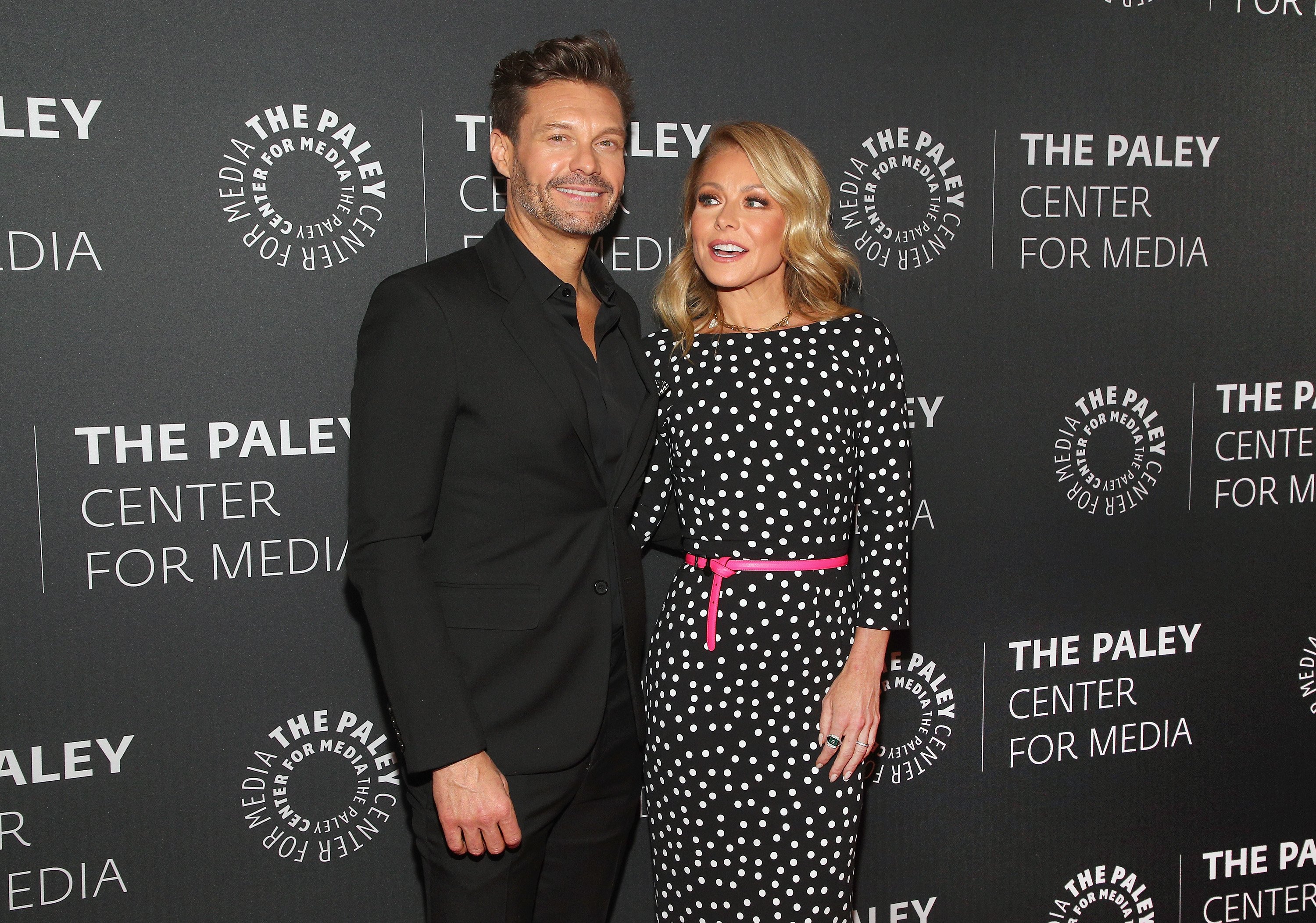 Ripa's reimagination of "Mommie Dearest" included a memorable scene played by screen icon Joan Crawford. The star got into a character sporting heavy makeup and costumes. 
Another of her theatrical performances had her channeling the Dorothy character from "The Wizard of Oz," Ryan was Tom Hanks' "Forrest Gump." He also played William Wallace in "Braveheart."
As the Oscars draw near, preparations underway have been reported to be channeled towards COVID-19 safety. One-third of the funds will go into providing health precautions. 
The event has been set to accommodate 170 people with everyone's face covered in face masks except when they come forward to the camera. The 2021 Academy Awards is themed "Stories Matter."
The duo has been one of Hollywood's finest since their marriage 25 years ago, and they have never looked back.
Ripa was not the only one in her family who took part in the reimagining episode, as her family's newly adopted dog, Lena, made a cameo appearance in "The Wizard of Oz."
The dog was adopted last year, joining Ripa's rescue dog, Chewie. The star actress, who was initially worried that the pooches might not get along, was satisfied to see them warming up to each other. 
Recently, Ripa and Seacrest were in the news after they recorded a milestone on the show. The pair have hosted "Live with Kelly and Ryan" together since 2017, with Ripa being a long-running host way before that.
However, they celebrated together when their daytime show was recognized for being the most-watched show in two weeks in a row. It is also the number one daytime show for women between 25 and 54.
Ripa especially has a history of being the most regular host in the show. She first started appearing in 2001 alongside late TV legend Regis Philbin. After Philbin left in 2011, Ripa ran the show as a one-woman program.
Former NFL champ Michael Strahan joined her for a while before moving to "Good Morning America." She and Seacrest, alongside Michael Gelman, are executive producers of "Live with Kelly and Ryan."
Last month Ripa and her star spouse Mark Consuelos pulled at fans' heartstrings as they celebrated a countdown to Consuelos' 50th birthday. Ripa went all out on social media, gushing over her husband.
She shared several rare sexy photos of Consuelos showing his ripped abs and biceps, as well as his bonding photos with their three kids. The duo has been one of Hollywood's finest since their marriage 25 years ago, and they have never looked back.