Ezra Furman Comes Out as Transgender — See Her Inspiring Message
Musician Ezra Furman comes out as transgender, sharing an inspiring message about living life as a woman and a mother. She has been raising a child for over two years, a piece of information that is new to her followers. 
The Ezra Furman and the Harpoons lead singer opened up about being a woman and a mother on Instagram, sharing a new photo alongside her child. While she blurred out her child's face for protection, it was the first time she opened up about being a mom on social media. 
While it seemed like a casual announcement, Furman actually decided to open up about being a mother on the same post for a specific reason. She wanted to show how transgender women were capable of living adult lives, regardless of what other people say. 
Although it took her a while to call herself a "woman," she's come to terms with that fact. She opened up about being a mother, saying that it took her over two years to share because she was afraid of being judged for choosing to start a family. 
However, she realized that it was finally time to speak her truth, which meant being able to live life the way she wants without being afraid of what other people will think. After all, she said that it was hers and her family's business and not other people's.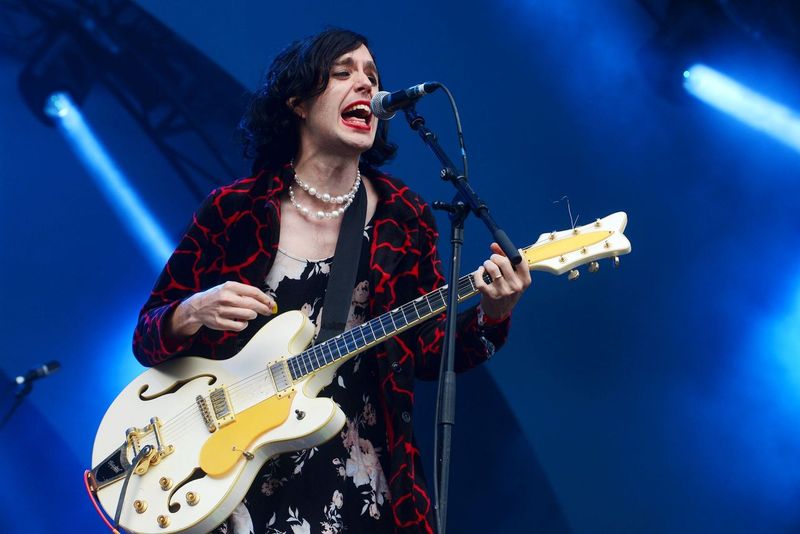 When the singer decided to have a child, she revealed that she did not see any examples of transwomen raising kids. She decided to inspire transgender people who wanted children by setting an example, revealing that it's possible. 
" I never dreamed it was possible to be happy and self-realized and trans and uncloseted, and also become a parent. But it is and I am doing it."
The 34-year-old proudly shared that while it hasn't been an easy journey for her, she is finally ready to live life freely. If there's one thing she wants her followers to take away from her post, it's that trans people deserve to live the lives they want, regardless of how that looks to other people. 
To end her message, the indie folk-rock singer assured fans that new music was coming. She gained a huge following for her unique music style, with her song "Love You So Bad" recently featured on Netflix's hit show "Sex Education."
Furman is the latest celebrity to come out as transgender, following Laverne Cox, Jazz Jennings, Elliot Page, and Caitlyn Jenner. She hopes to be an inspiration to all those who are afraid to come out and live their truths.