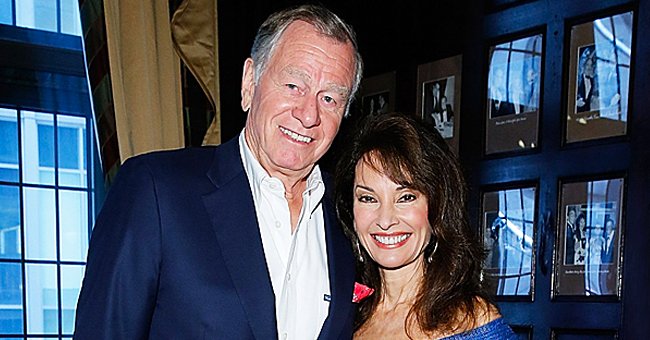 Getty Images
Susan Lucci Marks Earth Day with Heartfelt Throwback Snap Of Her Family in a Vegetable Garden
Susan Lucci celebrated Earth Day on April 22 with an adorable throwback photo of her family enjoying a day in their vegetable garden.
Earth Day fell on April 22 this year. "All My Children" actress Susan Lucci decided to share a personal photo of her family to celebrate the day with her followers on Instagram.
The black and white photo showed her family members, husband, Helmut Huber, and their children, Liza and Andreas, working in their family vegetable garden. Andreas is front and center, showing off his newly harvested vegetables.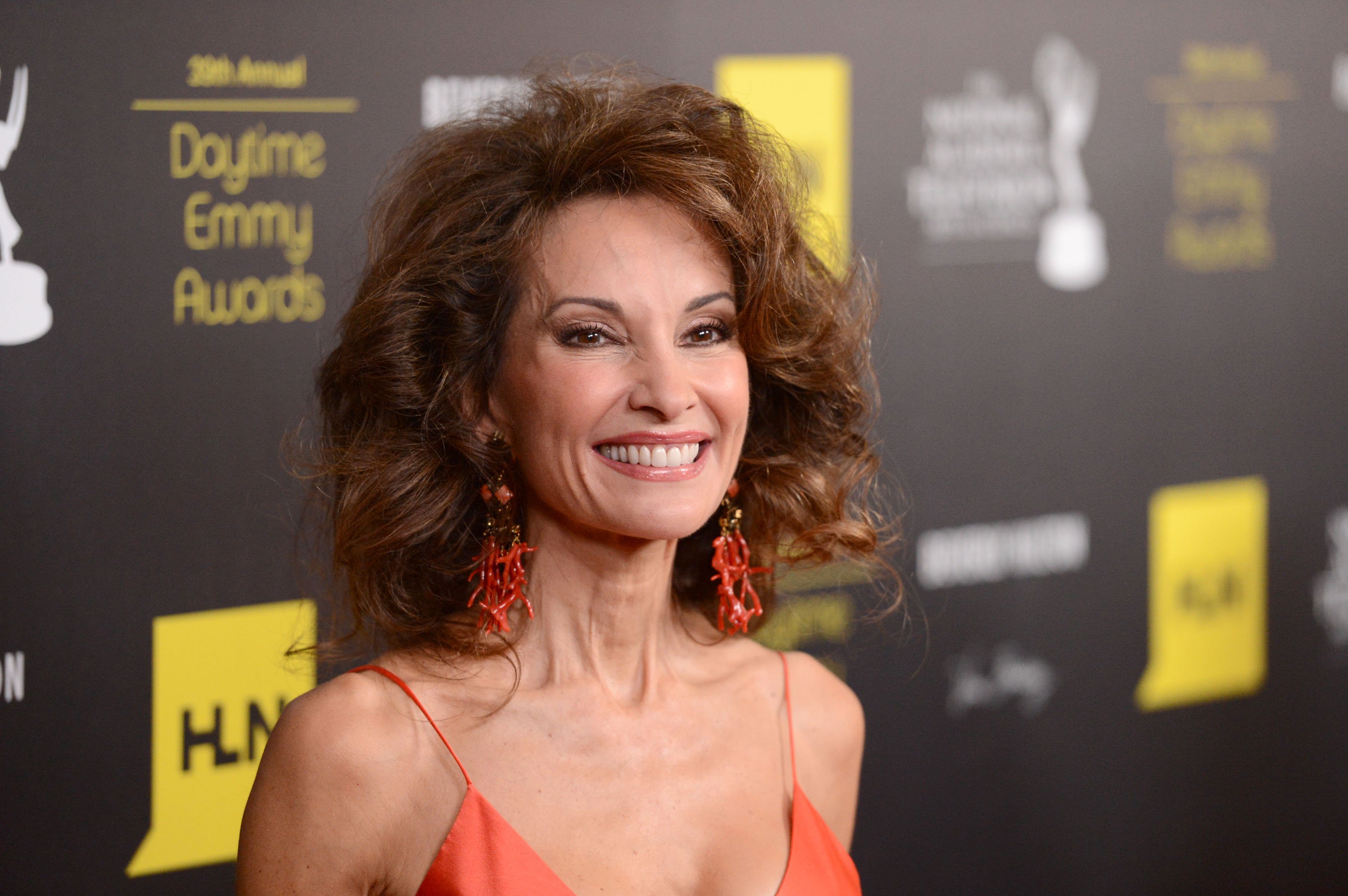 Susan Lucci pictured at The 39th Annual Daytime Emmy Awards broadcasted on HLN, 2012, Beverly Hills, California. | Photo: Getty Images
A little Liza looks on as her parents are working the vegetable patch, which is filled with big leafy vegetables. Lucci revealed that the family had planted the vegetable patch to show her children where vegetables came from.
She wanted her children to have the experience of growing and picking their own vegetables. She noted that the photo was taken on the day they were learning to pick carrots, as she wrote in the caption:
"This is the day we learned that you can't just pull carrots up by their green tops—or you just get a bunch of green tops in your hands!!!"
Her Instagram followers took to the comment section to remark on the gorgeous family snapshot. One wrote that Lucci should post more personal photos, while another said that they would have been watching "AMC" at the time of the photo.
Lucci was deemed the first lady of daytime TV for her role as Erica Kane on the soap opera. She was a part of the cast from the beginning till 2011, when the show ended after 41 years.
Lucci also follows a well-balanced diet made up of fruit and vegetables, healthy fats, and lean protein.
She had a very successful run on the show as she was making a million dollars a year in the 90s when the show was at its peak. However, now as the show hit its 51st anniversary, she has been focusing on other things.
Lucci had a few guest appearances in other TV shows but is focused on her cosmetic line, Susan Lucci Collection, which has hair and skincare products, fragrances, and other things.
Although the actress is in her 70s, she looks as amazing as ever. In 2018, stunning photos of her in a swimsuit on vacation in Barbados were taken by paparazzi, and fans were amazed at how ageless she looked.
Lucci later shared her tips for defying the natural aging process. The star did not stumble onto her stunning figure. She admitted that she exercises almost every day and will wake up early to fit in a workout session.
Lucci also follows a well-balanced diet made up of fruit and vegetables, healthy fats, and lean protein. She also makes sure to stay hydrated with her favorite beverage, hot water with lemon.
She shows off her ageless beauty on Instagram, where she keeps fans update to date on the happenings of her life. She also posts photos with her husband, whom she had been married to for over 50 years.
Please fill in your e-mail so we can share with you our top stories!