Closer Weekly: Dick Van Dyke Hands Out Bills to Unemployed People Amid COVID-19 Pandemic
Closer Weekly reported that Dick Van Dyke handed out money to unemployed people during the COVID-19 pandemic in March.
The COVID-19 pandemic saw a lot of people losing their jobs this past year. At Malibu Community Labor Exchange, people line every day except Sunday, hoping that they will find a job for the day. 
The line has only become longer as the pandemic stretched on and more people were let go from businesses that were not able to make money and had to close down.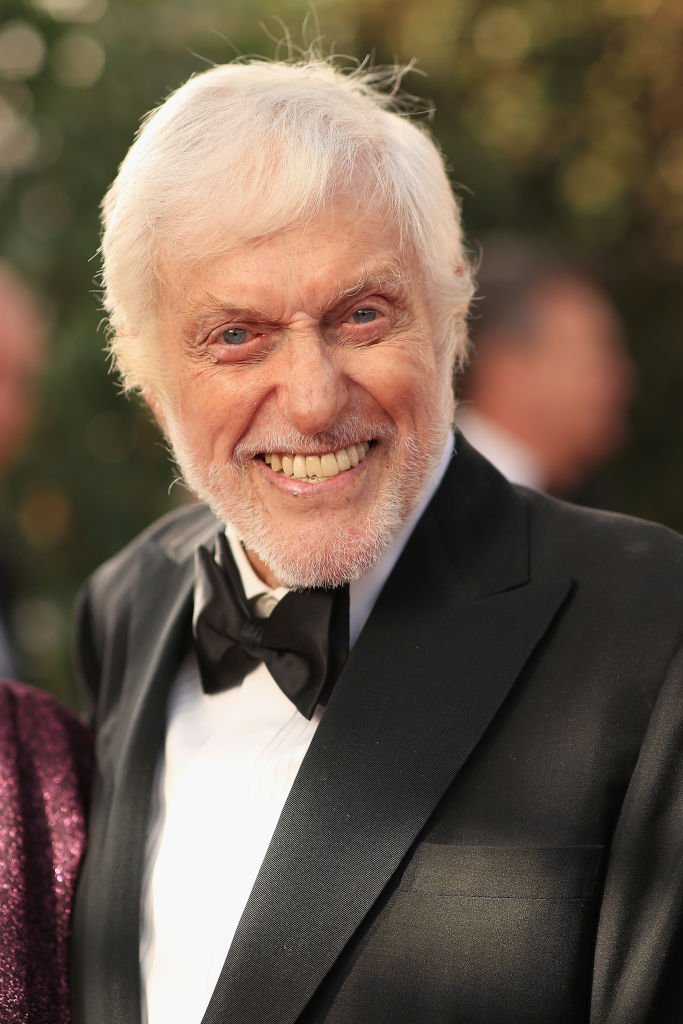 Actor Dick Van Dyke was spotted in March this year helping out unemployed members of the public by handing out money to people who were waiting in line of the labor exchange building. 
A friend of the "Bye-Bye Birdie" star told Closer Weekly that Van Dyke had great empathy for those who had been negatively affected by the COVID-19 pandemic, as the friend said:
"He feels a huge amount of empathy for the families that have been affected by COVID, especially those who've been laid off."
#JulieAndrews, #DickVanDyke and #CarlReiner star in an hour of music and comedy at the opera house at Covent Garden in London in the television special #JulieAndDickAtCoventGarden, airing on ABC this date 1974. pic.twitter.com/Iiso9x2i9W

— Silver Age Television 📺 (@SilverAgeTV) April 21, 2021
According to another news outlet, Van Dyke had been out running a few errands. He was spotted at CVS before heading to an ATM and then to the non-profit to help others. 
Van Dyke has a long history of being philanthropic. In 2014 he accepted the Princess Grace Foundation USA's Prince Rainier III Award. The award recognizes artists in film, television, and theater who have demonstrated service to their communities.
Van Dyke has cause laughter, lifted spirits, and touched hearts in his many brilliant and timeless performances
Dick Van Dyke and Barry Van Dyke - Diagnosis Murder | TV Series (1993–2001) pic.twitter.com/hlp0BF6LT3

— Gerard Campbell 📽🎬📺🎼🚂 (@ThisIsGCampbell) April 17, 2021
He was awarded it at the 2014 Princess Grace Awards at the foundation's annual gala. The gala highlighted the work of artists who have received fellowships and grants from the foundations in honor of Grace Kelly. 
The charity projects that saw him be awarded the previous award included his 20 years of volunteer work at the Midnight Mission, located in Los Angeles. Van Dyke has also run campaigns to fund music and art programs at schools.
He was also the acting spokesperson for the National Reye's Syndrome Foundation and the Cell Therapy Foundation. So with his history of philanthropic work, it is no wonder he tried to help others during this pandemic. 
Besides serving his community, Van Dyke has cause laughter, lifted spirits, and touched hearts in his many brilliant and timeless performances. His first major role was in the 1960 musical "Bye-Bye Birdie," which gained him a Tony award. 
Mary Poppins' Dick Van Dyke hands out cash to jobseekers struggling in pandemic

What a top fella, he saw people in need at a jobseekers queue when he was doing a grocery shop, popped to the cash point & helped them all with some money

Hats off to you 🙌https://t.co/dOfXEsC6AC

— kerry ✊💙 (@hewitson10) April 2, 2021
The 95-year-old starred in various films throughout his career, most notably are his performances in "Mary Poppins" in 1964, the 1968 movie "Chitty Chitty Bang Bang," and "Fitzwilly," which was released in 1967. 
The movie star also has a lovely family life. He and his wife Margie welcomed four children, Barry, Carrie, Christian, and Stacy. The children are all grown up, and Van Dyke and his wife are grandparents to seven grandchildren.