Gender Reveal Party behind Explosion That Shock New Hampshire Towns — Here's What Happened
A gender reveal party was the cause of the enormous explosion that shook several New Hampshire neighborhoods this week. Authorities confirmed an explosive material caused the blast.
On Tuesday night, the residents in several areas of Southern New Hampshire experienced a terrifying explosion. According to authorities, the blast was caused by a gender reveal party.
In a press release by the Kingston Police Department, it was revealed that the tragic incident occurred at Torromeo Industries, a construction company in Kingston, at around 7 pm.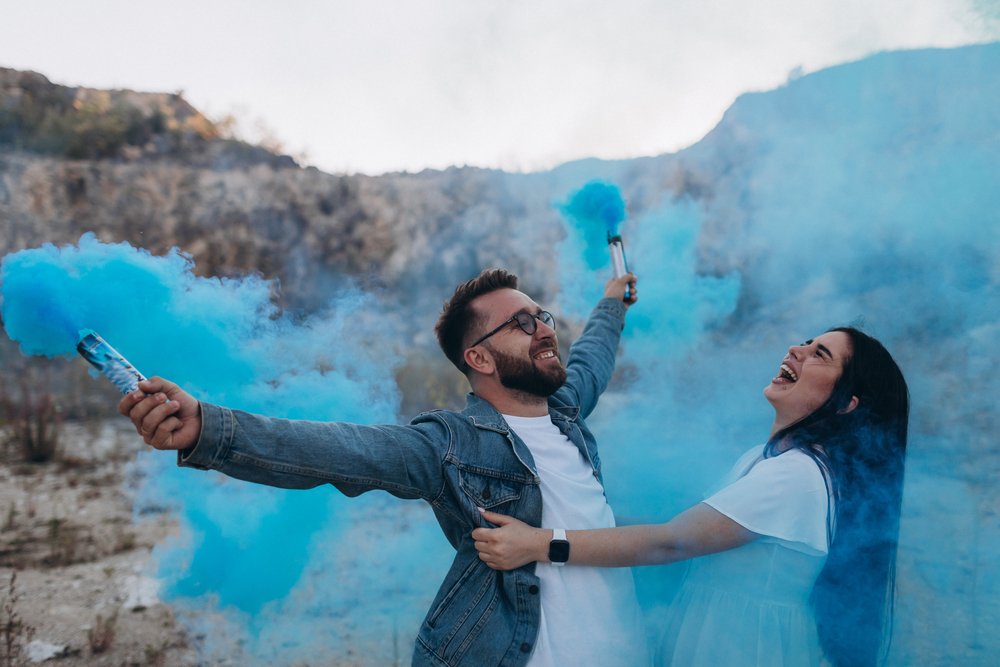 Authorities received a call that there was an explosion on Dorre Road. Upon arriving at the scene, they discovered the people on-site used tannerite, "an over-the-counter, explosive target," to reveal the gender of their baby — a boy. 
Gender reveal explosion at New Hampshire quarry rattles towns in 2 states https://t.co/0wA7TMxrX2 pic.twitter.com/7ZCubXZzd8

— The Oregonian (@Oregonian) April 22, 2021
The individuals involved detonated approximately 80lbs of the explosive material at the construction site believing it was safe. Several residents revealed that the explosion was nothing like they heard before. One neighbor said: 
"We heard this god-awful blast. It knocked pictures off our walls."
Kingston police investigating explosion during gender reveal gathering https://t.co/dETvRWRa1J

— WMUR TV (@WMUR9) April 23, 2021
Another local described the explosion as "earth-shaking." People in surrounding neighborhoods were affected by the blast with a doorbell camera from the next town, capturing the scary moment.
Upon finding out the cause of the blast, residents have described the gender reveal party as silly and extreme. An investigation has already commenced, and the person who detonated the tannerite is cooperating with the authorities.
Not satire:

"The Kingston Police Department confirmed that 80 lbs. of tannerite exploded during a party to reveal the sex of a baby." https://t.co/SR0w2iMWhP

— Joanna McCarthy (@joanna_mcc) April 22, 2021
It is not sure if the individual would face any charges as it was discovered that they had permission to be on the property. However, in the case of property damage, some charges could be forthcoming.
In similar news, a gender reveal party in Mexico became a nightmare when a small plane carrying a pink substance crashed into the ocean and killing two people. The couple involved were unknown.
Explosion in Kingston, N.H., linked to gender-reveal party, police say https://t.co/KANrxYpm4Z

— The Boston Globe (@BostonGlobe) April 22, 2021
Last September, officials in California claimed that gender reveal parties involving explosions were the cause of the devastating El Dorado wildfire that spread over 7,000 acres. It is believed a "smoke-generating pyrotechnic device" sparked the fires.