People: J Lo Is Leaning On Her Ex-husband Marc Anthony for Support Amid A-Rod Split
Amid Jennifer Lopez and Alex Rodriguez's breakup, Lopez gets support from her ex-husband and the father of her children, Marc Anthony. 
Jennifer Lopez and Alex Rodriguez officially called off their engagement this month amid rumors of Rodriguez being unfaithful. To get through the difficult time, Lopez is leaning on her family.
The former couple confirmed their split a few weeks after announcing that they worked on their relationship in March. Rodriguez even traveled to the Dominican Republic to visit J Lo while she was filming.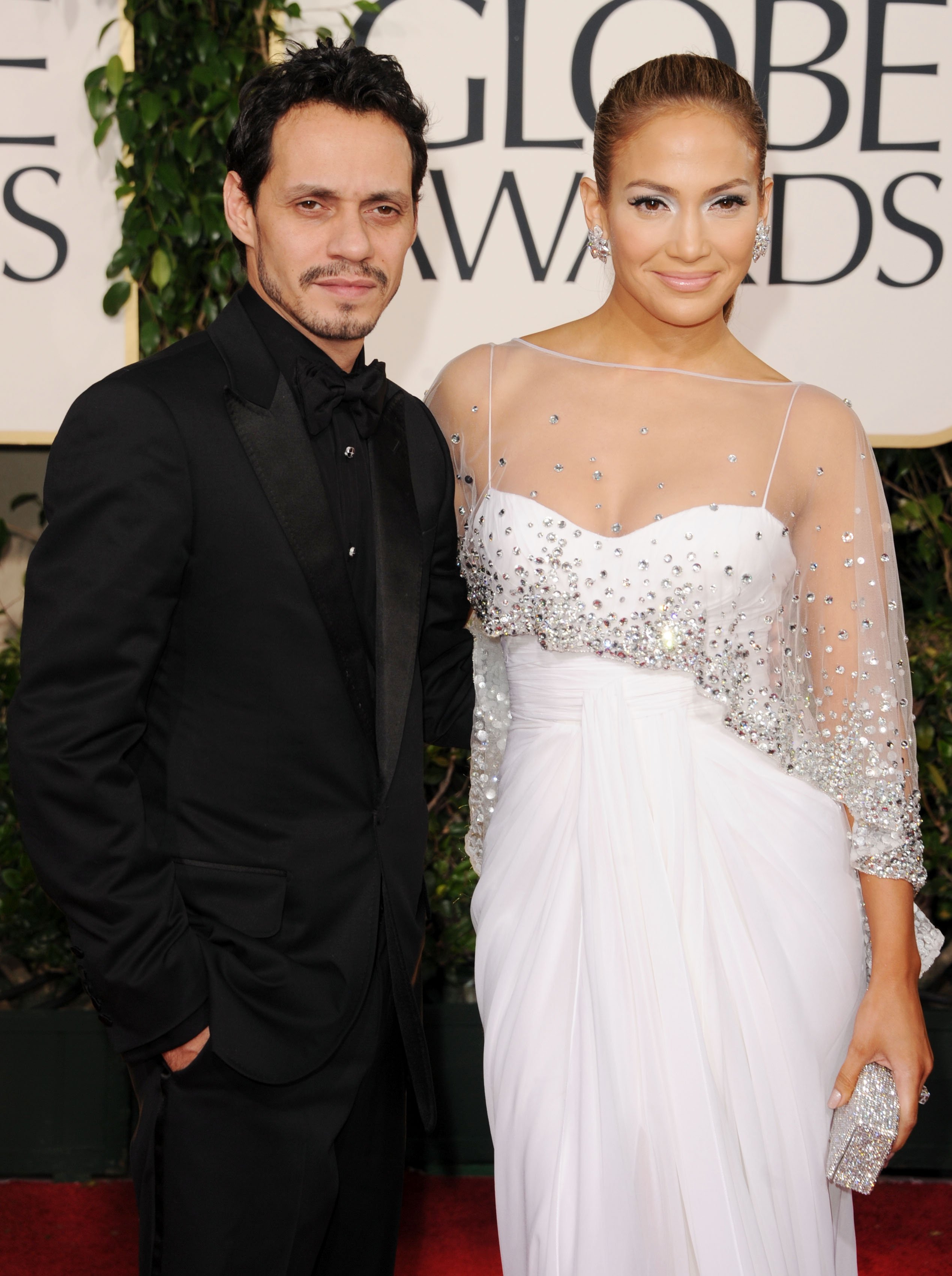 THE REASON FOR J-ROD'S SPLIT
A source revealed to People that Lopez had ultimately ended her two-year engagement with Rodriguez as she could no longer trust him, and she did not think it was in her best interest to stay with him as the source said:
"She has been pretty miserable, and didn't think it was in her best interests to stay with Alex."
Although the couple seemed to be in a good place at the beginning of the year and enjoyed Valentines' day and President Biden's inauguration, lockdown exacerbated their existing and unresolved issues. 
EX-HUSBAND SHOWS SUPPORT
During the difficult time, Lopez has leaned on her family, her two children, Emme and Max, 13, and their father, Marc Anthony, who took their children to visit Lopez in the Dominican Republic, where she is currently shooting her new movie.
The former couple have a long history of working together and produced a lot of music.
An insider revealed that Lopez and Anthony have a close relationship and co-parent well. She has really found it comforting to have him around while she has been working abroad. 
ANTHONY AND LOPEZ'S FORMER RELATIONSHIP
Lopez and Anthony successfully co-parent their two children since they split in 2011. They married in 2004, following Lopez's breakup with Ben Affleck and Anthony's divorce from Dayanara Torres.
Besides having a marriage in their past, the former couple has a long history of working together and produced a lot of music, including performing a duet on "No Me Ames" for Lopez's 1999 album, "On The 6."
REASON FOR J LO AND ANTHONY'S DIVORCE
Despite the couple previously referring to each other as one another's "muse" and "soul twin," the Latino couple's divorce was finalized in 2014. Rumors of possible reasons for their divorce sparked, including infidelity and Anthony resenting her achievements.
Anthony was briefly tied to his 2009–2011 "Hawthorne," costar Jada Pinkett Smith. Their characters fell in love, and rumors quickly circulated that the onscreen romance had translated to a real-life affair. 
However, as the rumor peaked, Pinkett Smith and her husband, Will Smith, released a statement that said their marriage was still strong and denied any romance between Anthony and Pinkett. 
The real reason their relationship came to an end has a lot less drama; simply, their marriage was not working. Lopez and Anthony have both admitted that they will always love one another.