Us Weekly: Harry Is Doting On Pregnant Meghan All the Time by Cooking & Making Her Comfortable
Prince Harry has been taking extra good care of his heavily pregnant wife as she prepares to welcome their daughter into the world this summer. 
Prince Harry is working hard around the house to ensure that Meghan Markle isn't doing too much as she nears the end of her second pregnancy. The couple is expecting a little girl who is due to arrive this summer. 
The Duke of Sussex had to leave his wife and son, Archie, behind to attend Prince Philip's funeral in the U.K., but the caring husband and father are back in America doing everything he can to ensure his wife's comfort.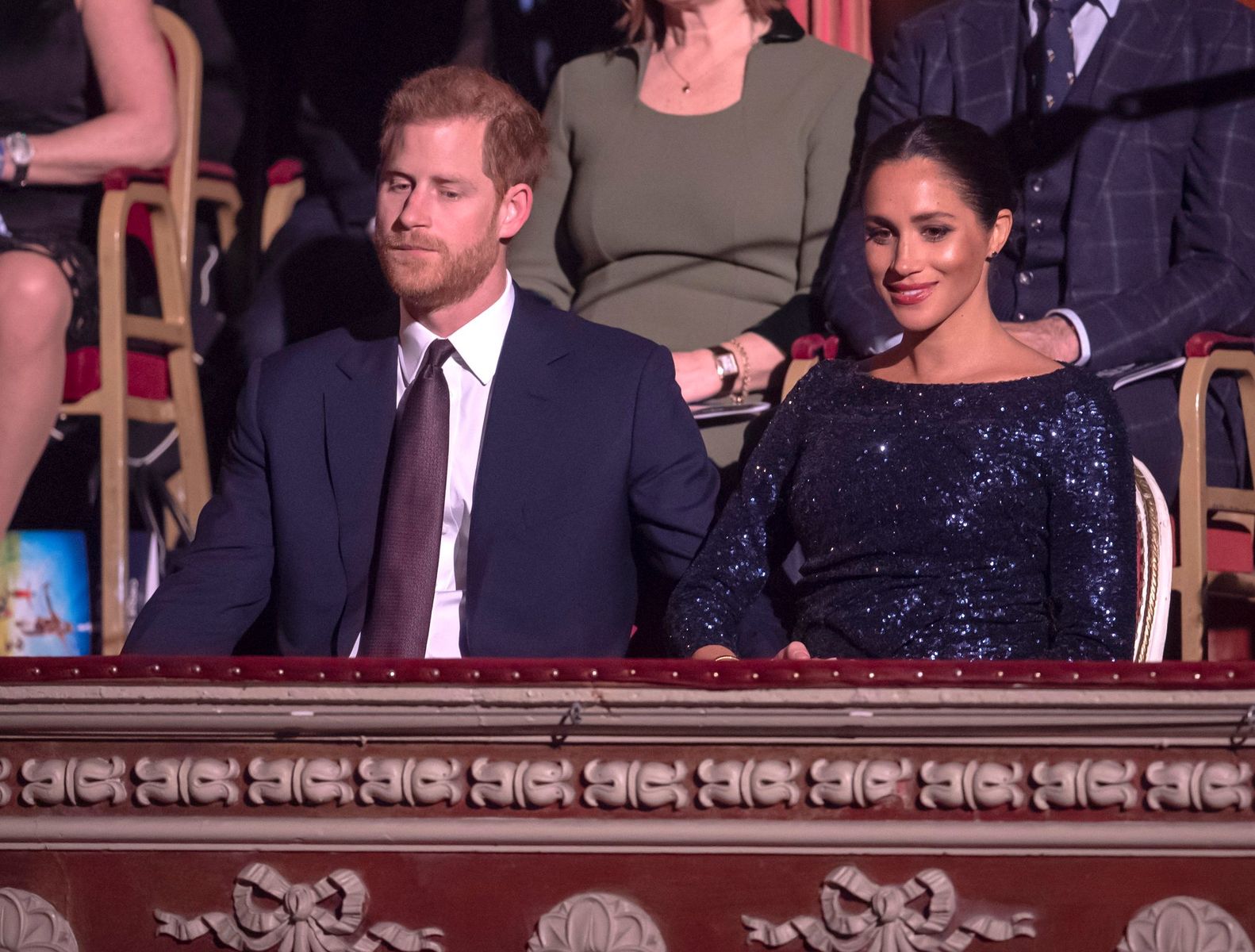 SUPPORTIVE PARTNER
An inside source revealed that Markle's mother, Doria Ragland, has not around to care for the expectant royal. Hence, Prince Harry has stepped up to the plate. The source shared: 
"He's always such a supportive partner, but when Meghan is pregnant, Harry takes on the brunt of physical responsibilities, cooking for her and making her comfortable." 
39-year-old Markle and her husband announced that they are expecting their second child in February following a miscarriage that Markle had last year. They revealed the baby's gender during their tell-all interview with Oprah Winfrey in March. 
Two brothers, alike in dignity, grappling with ancient grudges. The fall from grace of a leading man. A family made by circumstance. This is Vanity Fair's Dynasty Issue. Read the cover story, on Prince William and Prince Harry's fraught relationship, now: https://t.co/PkiFeFGNA1 pic.twitter.com/1PHcZkP1EZ

— VANITY FAIR (@VanityFair) April 20, 2021
ALWAYS CHECKING IN
The Duke of Sussex isn't only caring when he is around the house but even more so when he isn't there to check on his family. An insider revealed that Prince Harry checked in with Markle a couple of times a day during his visit to the U.K. 
A source recently shared that the couple is yet to choose a name for their new bundle of joy.
The royal was worried about leaving his wife alone at home as she was so far along in her pregnancy, but Prince Harry was back in California in a little over a week with no emergencies that took place whilst he was away. 
Prince Harry Returned Home to Meghan Markle and Archie on Tuesday https://t.co/2eLfsXDCFm

— Oprah Daily (@OprahDaily) April 21, 2021
NECESSARY VISIT
Although it wasn't easy for Prince Harry to leave Markle and Archie at home, his trip to the U.K. was necessary. The royal made the journey to attend his grandfather's funeral and make some amends with his family. 
Following the revealing interview with Oprah, tension was high between Prince Harry and the royal family, especially Prince William but their common grief over losing Prince Philip helped overcome the conflict. Royal expert Katie Nicholl shared: 
"They were very tense as they walked into that chapel. As they came out of it, you could see some tension diffused."
"This trip was to honour the life of his grandfather and support his grandmother and relatives," a source close to Harry tells @HarpersBazaarUS. "It was very much a family-focused period of time."https://t.co/X3VfSaHh9V

— Omid Scobie (@scobie) April 21, 2021
NEW LIFE
Having laid the Duke of Edinburgh to rest and the conflict between the royal family members on the mend, the Sussex's can focus on the expansion of their own family. 
A source recently shared that the couple is yet to choose a name for their new bundle of joy. They have been putting plenty of thought into the choice as they want the little girl's name to have a significant meaning. 
Meghan Markle and Prince Harry's interview with Oprah Winfrey has been "disgraceful on so many fronts", according to a royal insiderhttps://t.co/nAUUyEClQ9

— Daily Express (@Daily_Express) April 22, 2021
The Duke and Duchess of Sussex named their firstborn  Archie Harrison Mountbatten-Windsor as a tribute to Princess Diana's lineage. One of the late royal's ancestors was Archibald Campbell, 9th Earl of Argyll. 
With Prince Harry and the former actress settling down in Montecito, California, their daughter will hold both Americana and British citizenship, a sign of the family's progression beyond the U.K.