People: Robert Irwin Praises His Late Dad as He Advocates for Prince William's Earthshot Prize
Robert Irwin is living out his passion for wildlife conservation by signing up as a supporter of Prince William's Earthshot Prize, looking for ideas to save the planet. 
17-year-old Robert Irwin is following in his father, Steve Irwin's conservationist footsteps. The young Australian is taking on the role of advocate for Prince William's Earthshot prize to further his work with saving wildlife. 
The royal's initiative is right up Robert's ally. It aims to seek out clever ideas that will save Earth, with the first awards scheduled to go out at the end of 2021.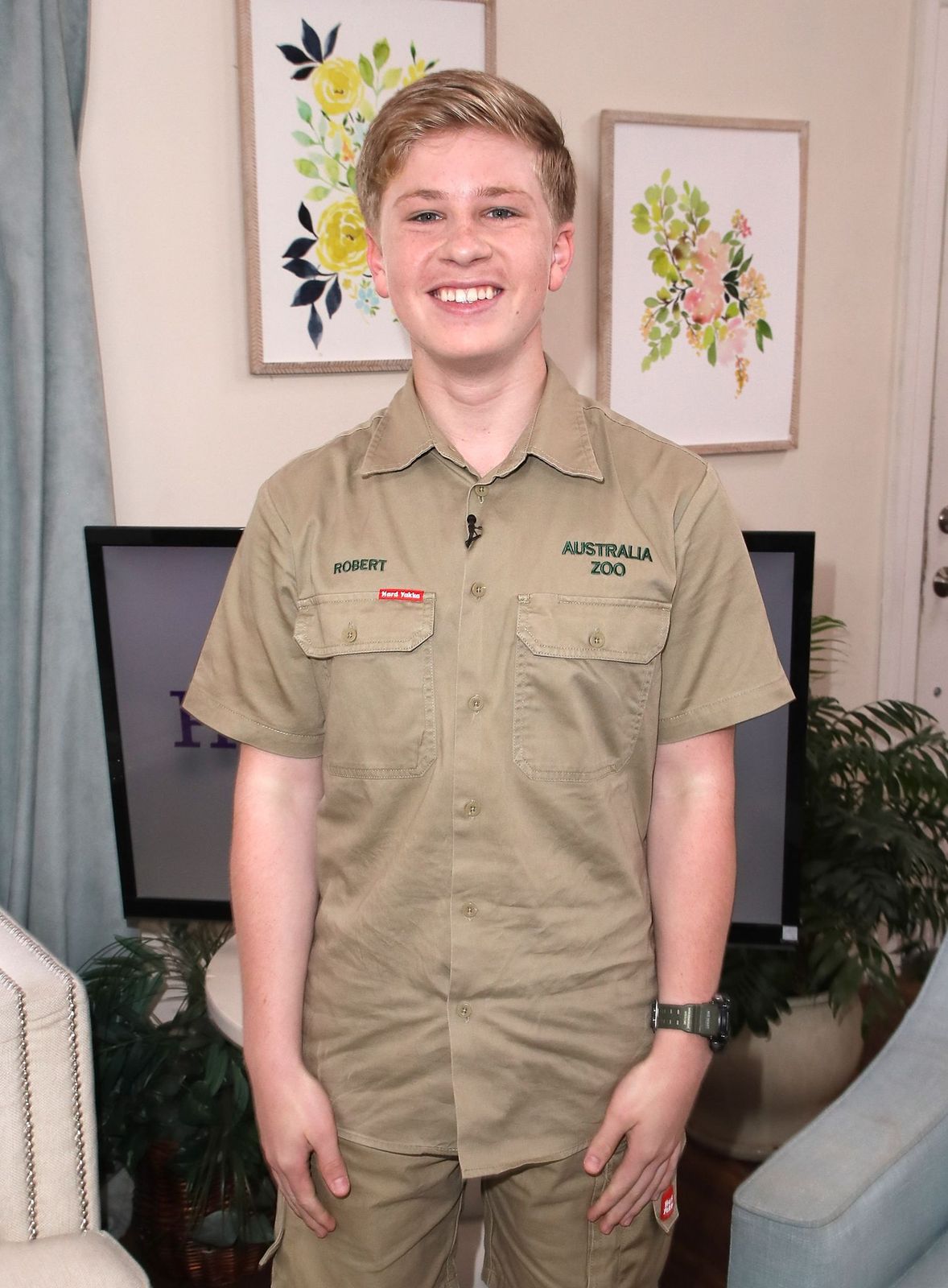 MAKING STEVE PROUD
The "Crocodile Hunter"'s legacy lives on in both Robert and his sister Bindi Irwin's work at the Australia Zoo, but Robert aims to make his late father even more proud with this new venture. Robert shared: 
"My dad will always be my greatest inspiration and he is first and foremost the reason why I care and the reason why I do what I do — to continue that legacy." 
Robert and Bindi were both approached by Prince William's team for the Earthshot Prize. The Irwins will become advocates for the award that strives to improve nature, oceans, the climate, eliminate waste, and the cleanliness of the air.
KIND APPROACH
As Robert stepped into his new position in Prince William's award program, he looked back on the impact that his father had on how he approaches not only animals but also people. 
The Duke of Cambridge has expressed that he wants his children to have a better planet to live their lives on.
The 17-year-old conservationist shared that his father instilled in him a philosophy of always treating others the same way you would like to be treated, and the same goes for all animals, whether they are cuddly or fierce. 
SAVE THE WORLD
The Irwins aren't the only big names standing behind the Duke of Cambridge's ambitious award as he rallied royals and pop stars alike to join him in his mission to save the world. Kensington Palace revealed that the prize money would go towards: 
"Support agreed environmental and conservation projects as well as large-scale public recognition and significant support to scale their solution."
Sir David Attenborough, Shakira, and Queen Rania of Jordan are celebrities coming alongside Prince William for the Earthshot Prize. They will be awarding $65 million over the next ten years to whoever comes up with the best ideas. 
SIR DAVID ATTENBOROUGH
Sir David Attenborough wasn't only selected to be part of Prince William's conservationist initiative for his profound knowledge about the Earth and nature but also because he is a favorite in the royal's household. 
The Duke of Cambridge's son, Prince George, is a huge fan of Attenborough. The young royal had the chance to meet the broadcaster when the family attended an outdoor screening of "A Life On Our Planet."
Prince William previously opened up about how parenthood has changed his view of the planet and has encouraged him to take real steps towards improving the situation that the Earth is currently facing. 
The Duke of Cambridge has expressed that he wants his children to have a better planet to live their lives on. Hence, it is understandable that Prince William and his family are such big fans of Attenborough.