LL Cool J's Wife Simone Shows Off Her Swag in a Black Shirt with Blonde Braids & Gold Jewelry
LL Cool J's wife Simone I. Smith has a whole jewelry brand dedicated to helping those with cancer, and she takes every opportunity to advertise her purpose-driven collection. 
LL Cool J's partner in crime Simone I. Smith showed off some swag in a recent Instagram post. She rocked a black shirt, complete with blonde braids and gold jewelry.
In the first photo of the post, she rocked a glorious blend of purple, black, and gold. With her hands out, one can tell she is covered in shimmering regalia from head to toe.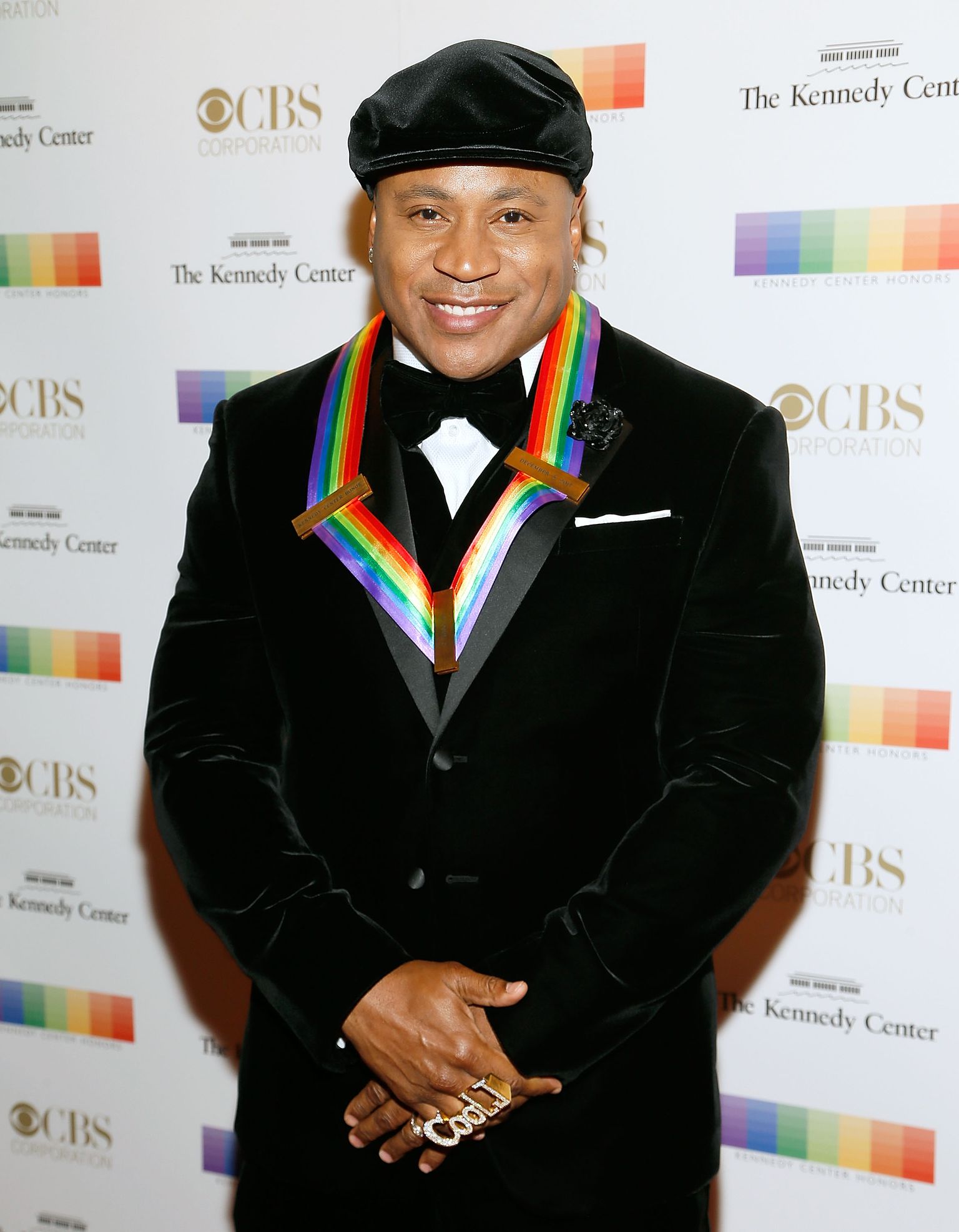 GOLDEN HOOPS 
The golden aspect of the shot stuck out, with Smith's plethora of bling matching her striking pink, white, and gold braided bun. If anything, this woman loves her golden jewelry, especially the hoops, once expressing:
"I'm definitely a 'hoop' girl."
One thing is made clear by this post, this is Smith's dedication to her faith. The caption was full of praise for God, with the devout woman wearing many cross necklaces around her neck. 
TRINKET-CRAZY
Based on the post, Smith could be trinket-crazed. However, a more clear-headed assumption would be that she is advertising her jewelry brand, made obvious by the fact that she tagged its page in the caption. 
Her husband remained right by her side throughout her battle with cancer.
This is made even more crystal clear because the rest of the shots were simply of gorgeous jewelry. All of them are glamorous gleaming crosses, one with shimmering diamond-looking edges. 
A BRAND WITH A PURPOSE
Although this lady loves her hoop earrings, her purpose for her brand goes beyond aesthetics. After her battle with cancer, she decided to create a brand dedicated to helping those currently suffering.
Her products go towards assisting groups such as "The American Cancer Society" and relevant campaigns. So far, she has been in remission for over two whole decades. 
THE PERFECT CUSTOMER
Speaking about her target market, Smith said that confident women of all races and ages are her perfect customers. Expanding on this, she expressed: 
"She's fashionable, career-minded and comfortable with who she is."
Continuing, she painted a picture of women who don't conform to societal expectations. Not only does she want them to be on her brand's side, but she also wants to inspire them to take risks with their style. 
With her faith permeating through her jewelry lines, it's no surprise that she also values it when it comes to her marriage to LL Cool J. In her opinion, a successful marriage is when both partners put God first.
Of course, her husband remained right by her side throughout her battle with cancer. Speaking about this, he said that one should never desert another during their dark periods in life.