Cardi B Set to Launch Her Own Beauty Line 'Bardi Beauty' & Has Locked Down Rights to the Name
TMZ reports that female rapper Cardi B is about to take her brand a notch higher with the launch of her own beauty line called Bardi Beauty.
Cardi B has conquered the female rap music world, and though she continues to do great exploits in the industry, she is expanding her brand to other frontiers.
According to TMZ, Cardi B wants to break into the beauty industry with her B-brand at the forefront of her new venture. The news outlet revealed the rapper's company, Washpoppin Inc., recently filed legal documents to get the rights to the phrase "Bardi Beauty."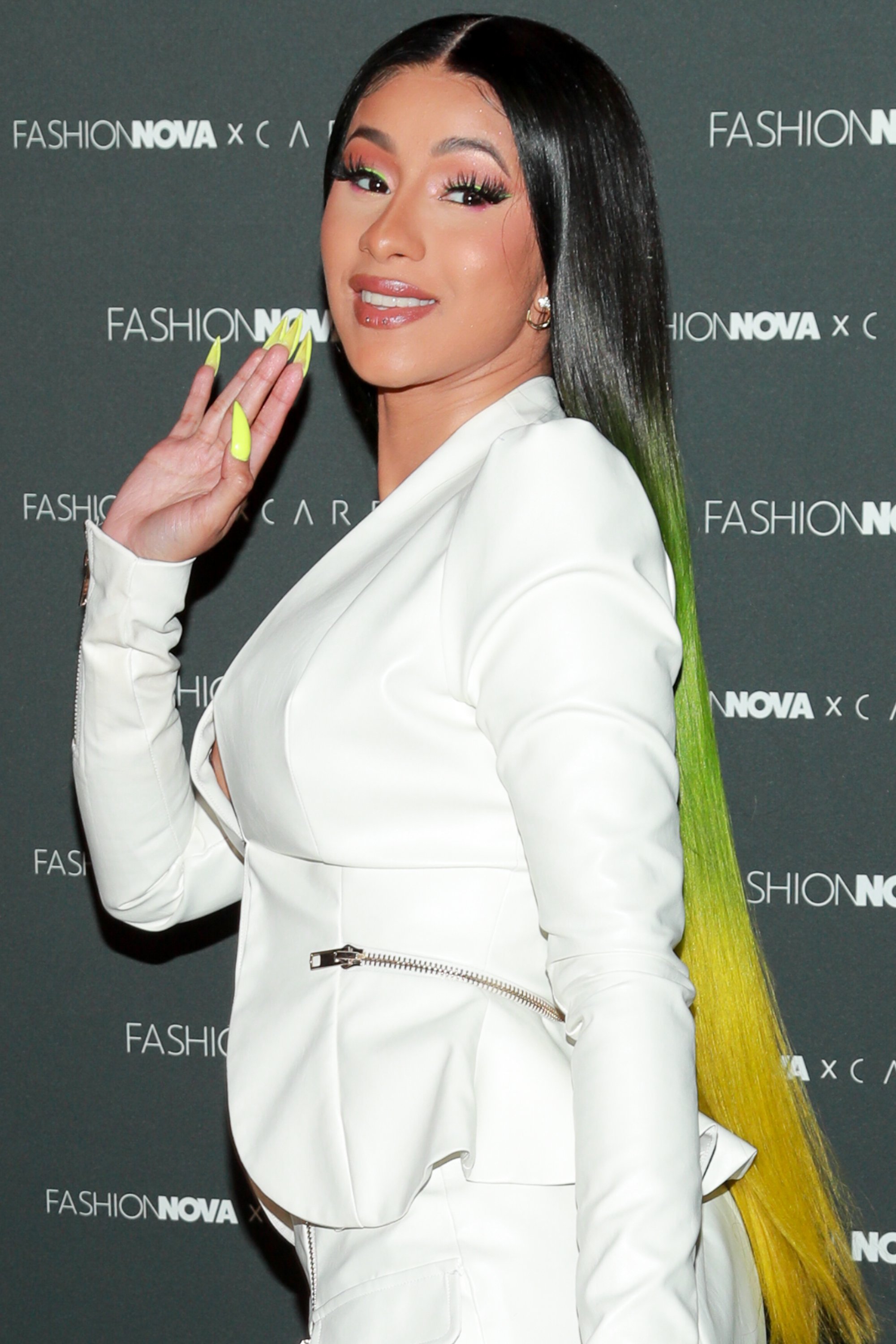 The trademark documents revealed the "Up" crooner wants to make glam products like cosmetics, haircare, fragrances, skincare, nail enamel, nail polish, and other beauty line products.
The documents also include Cardi B's signature with her real name, Belcalis Almanzar, as Washpoppin's CEO. If things go according to plan, her fans should be set for beauty products that match her style. 
If Cardi B's beauty line venture dream comes to pass, she will join a long list of celebrities to have broken into the beauty and cosmetics industry.
Stars like Rihanna, Kim Kardashian, Kylie Jenner, Selena Gomez, and many others already have thriving beauty brands, proving that the industry is successful.
Cardi B is also confident in herself and her body and has never shied away from discussing her plastic surgery experiences.
Cardi B already has a mark in the fashion space. She has partnerships with clothing brands like Reebok, Fashion Nova, and Steve Madden. However, she is yet to stamp her authority in the beauty world.
Though the 28-year-old does not have any presence in the beauty space, it has always been on her mind to do so. In March, she revealed on Instagram that she would be releasing a haircare line later in the year after sharing her natural hair journey. 
In 2019, Cardi B was asked if she was launching a makeup line and responded by saying it is something she wants to do, adding that she had plans to release her beauty line soon.
The new development shows once more how Cardi B continues to be at the forefront of female dominance. She proudly identifies as a female in any title she occupies and feels powerful being a woman. 
Besides embracing her gender, Cardi B is also confident in herself and her body and has never shied away from discussing her plastic surgery experiences.
Though people may have varied opinions about her cosmetic procedures, she feels vindicated by them as they make her super confident. With the world awaiting the launch of her beauty line, one certainty is that the products will embody beauty, power, and confidence.