See Patton Oswalt's Moving Tribute to His Wife Michelle McNamara on the Anniversary of Her Death
Patton Oswalt took to his Instagram to pay a touching tribute to his wife, true crime writer Michelle McNamara, who passed on in 2016.
Patton Oswalt lost his wife in 2016, but five years after her death, he still has fond memories of her. The actor took to social media to pay a touching tribute to his late wife.
Oswalt, on his Instagram, shared two pictures of his late wife Michelle McNamara alongside a lengthy caption where he opened up on what her loss meant to him and their daughter Alice.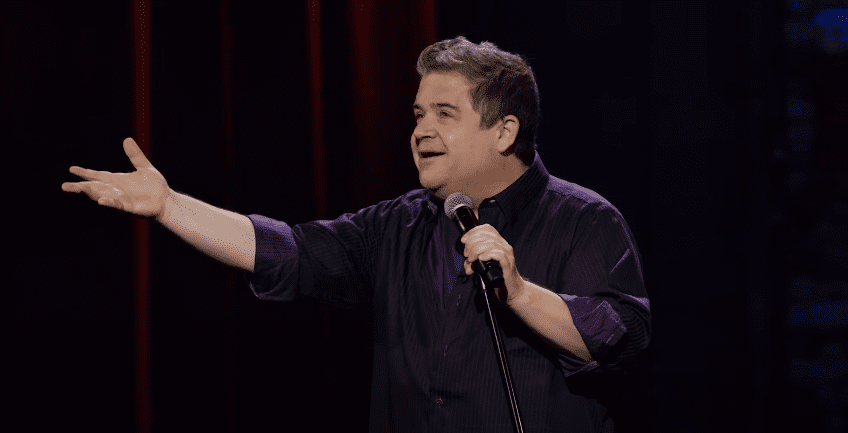 The United States of Tara star, who tied the knot with actress Meredith Salenger in 2017, began his emotional tribute by noting that he remembered his late wife and their 12-year-old daughter Alice.
Oswalt remarked that the anniversary made him recall the impact Michelle's death has on him and their daughter and how it shaped their lives.
He also mentioned how his wife Meredith came to their lonely lives and made it better and stronger than before. He noted that Michelle's anniversary gets less dark when he recalls how safe their daughter is with Meredith.
The 52-year-old comedian ended his tribute, noting that what is left are beautiful memories. Oswalt struggled to get over the loss of his wife, and his fans always support him.
The 52-year-old has found happiness after a dark cloud.
Shortly after the post was shared, his fans and followers cheered him up via their comments, remarking that he had made much progress since her death and was an amazing dad.
Some fans also paid tribute to the former writer, noting how beautiful and kind she was. The post gathered more than fifty thousand likes and over a thousand comments.
Oswalt's late wife, Michelle, died in her sleep in 2016 and wrote the posthumously published 2018 book "I'll Be Gone in the Dark," which was about the hunt for the Golden State Killer.
Michelle was an accomplished writer but lost her life after the combination of drugs she took for an undiagnosed heart condition proved lethal and cost her life.
Shortly after her death, the Golden State Killer, whose real name is Joseph James DeAngelo, was arrested. Oswalt remarked that his late wife desired that DeAngelo is arrested and held accountable for his actions.
The comedian's life was shattered, but he found hope and strength in his daughter, who he said helped him get over many of his problems. The 52-year-old has found happiness after a dark cloud.