Former President George W Bush Opens Up about His Unlikely Friendship with Michelle Obama
George W. Bush and Michelle Obama have been friends for years, and now the former president decided to give people a glimpse inside their special bond. 
While on an episode of "Jimmy Kimmel Live," George W. Bush spoke about his unlikely friendship with Michelle Obama. They first made headlines back in 2018 after the former president gave Barack Obama's first lady a piece of candy during John McCain's funeral. 
This gesture was again extended by Bush at his father, George H.W. Bush's funeral, later that year. It turns out that it was their common attendance in funerals that started the friendship between them.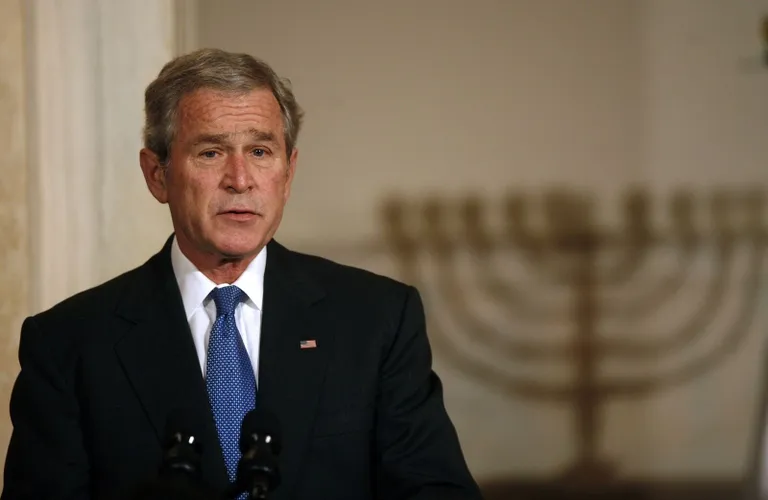 Due to protocols for former government officials, Bush always ends up beside Obama. Although they do not have each other's phone numbers, their casual friendship whenever they meet is something amusing to Americans. Speaking of their unique friendship, he said:
"Here's the thing. I go to a lot of funerals, and so does she. Because of protocol, I'm always stuck next to her, or she's always stuck next to me."
As for why he always tries to provide Obama with a piece of candy, Bush reveals he actually gets antsy during eulogies. Since she is next to him, he would try to crack a couple of jokes that she seemed to find funny. 
Obama admitted that while they had differences in their political stands, they share the same values.
How do you handle the friendships that have different views or political leanings than you? https://t.co/dLo58VALST

— The Social (@TheSocialCTV) April 22, 2021
The 43rd American president was shocked when he first found out that people were amused with the bond he had with Obama. After McCain's funeral in 2018, one of his family members let him know that he was trending on social media after being photographed with the former first lady. 
In her 2018 book tour for "Becoming," Obama spoke about what Bush did during his father's funeral. She described his presence of mind and sense of humor in handing her a mint as the "beauty of George Bush."
A year later, she admitted that while they had differences in their political stands, they share the same values. Speaking to his son Jenna Bush Hager on "Today," Obama shared that she and Bush agree on humanity, love, and compassion. 
Former President George W. Bush has made unlikely friendships with numerous people through the years, regardless of political difference. He is also known to be a good friend of renowned talk show host Ellen DeGeneres, who once spoke out about their friendship. 
Just like Obama, DeGeneres revealed that while she did not share the same beliefs as the former president, it did not mean they couldn't be friends. She went on to ask people to be kind to one another and thanked the president for their special moments together.