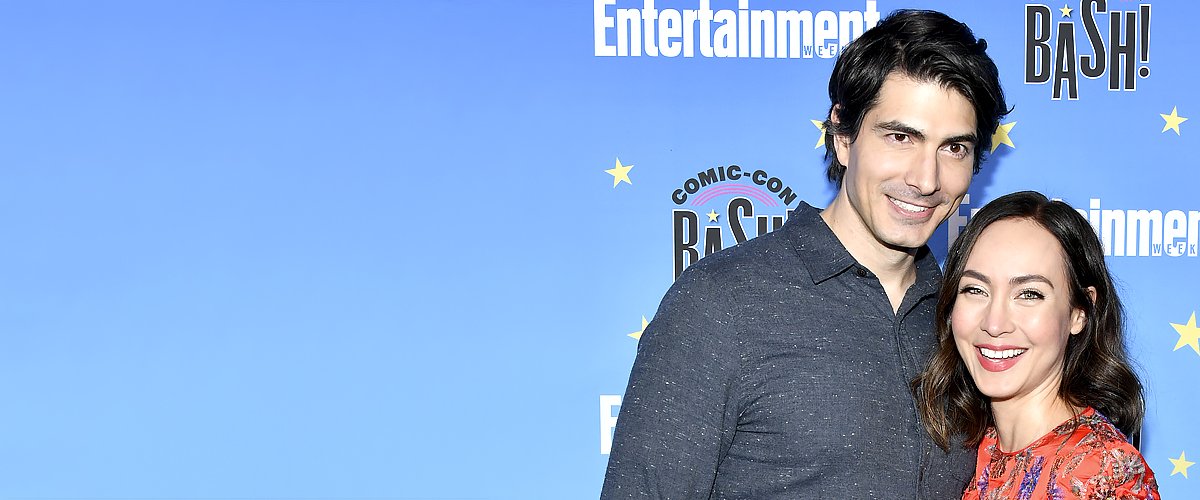 Getty Images
Meet Courtney Ford, Brandon Routh's Stunning Wife Who Co-starred with Him on 'Legends of Tomorrow'
Meet Courtney Ford, an impeccable actress who married actor, Brandon Routh. The pair starred side by side on "Legends of Tomorrow," and here is all you need to know about them.
Courtney Ford has earned her place as one of the best actresses in the industry. She has the ability to bring life to any role that she takes on. This incredible thespian got hooked to one of the industry's finest, Brandon Routh, a few years ago.
Their love life has been a fairy tale that produced a child. Here is a breakdown of how they have managed their life in the limelight, their romance, and more personal details about Ford!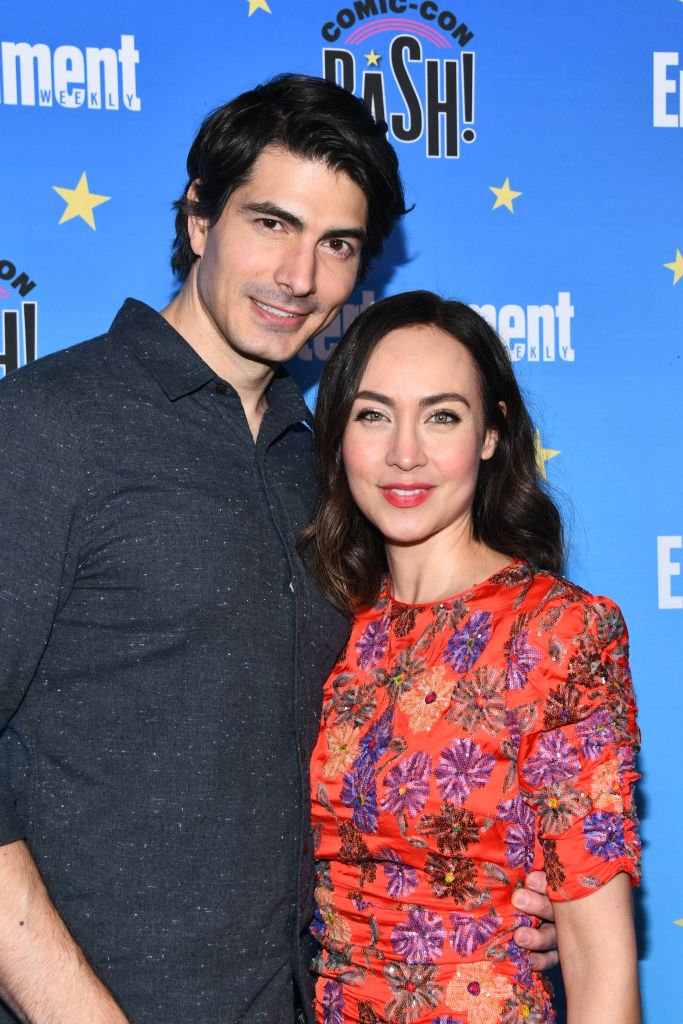 Brandon Routh and Courtney Ford at the Entertainment Weekly Comic-Con Celebration on July 20, 2019 | Photo: Getty Images
Courtney Ford is from Huntington Beach, California. She is an actress who learned under the tutelage of Andrew Magarian and Lesly Kahn. It was not an arduous task trying to discover the blueprint of her life: the actress was surrounded by entertainment growing up.
Her mother made music videos back in the '80s. Her uncle was a Soundman. By the time she was ready to make a choice, it was easy to perch on the entertainment industry, as she and her little sister grew up on soundstages.
With the natural talent and passion, she became a versatile actress who featured in dramatic and comedic roles. For over a decade, the onscreen star continued to showcase her skills in numerous hit shows.
Her other works include the HBO series "True Blood," "The Big Bang Theory," Showtime's hit "Dexter," among others. During her time on "True Blood," she was open about the project, especially after a cast member's departure.
He told the interviewers that they met at a bar and connected instantaneously.
She explained that before landing her role as Portia Bellefleur on the show, she auditioned two times for other parts. Eventually, during Season 4, when Ford tried a third time, she got the role.
The "True Blood" star had no trouble getting acquainted with the role, and in no time, there was a massive fan base that loved her stunning acts.
Ford had no trouble amassing an army of loyal fans after moving to "The Big Bang Theory" series either. The actress appeared as a guest star and played Alice, "a downtown, cute and artsy" lady.
Courtney Ford and Brandon Routh featured on the superhero series "Legends of Tomorrow." Routh was a part of the project since it began. He played the famous Superman character, Ray Palmer.
Brandon Routh's wife joined the cast in Season three as Darhk. During those times, the real-life couple brought a scintillating, intriguing, and exciting experience to their audience.
Routh confessed that working with his wife was amazing; they had a "great time" and enjoyed working on TV. Before the show, they had worked on other independent films.
In Season 5, when fans thought that the dynamic duo was in for some more action, they announced their departure. For the pair, it was an emotional exit because they had grown used to their characters.
The production crew released a statement about the change. It explained that the couple would be missed and that the door is open to them in the future.
COURTNEY FORD & BRANDON ROUTH
Despite the glitz and glamour associated with fame, these Hollywood celebrities have managed to have an impressive love life, free of controversies and away from the prying eyes of the media.
During an interview with KTLA5, Routh talked about meeting his wife. He told the interviewers that they met at a bar and connected instantaneously. In his words:
"I was bartending in 2003. She was there for her brother's wedding rehearsal dinner after-party. I was a private bartender for the party..."
Later that same day, the actor asked her out, and their first date was a dinner at a venue where his sister was performing onstage, and the rest was history! They dated for a while and later got engaged. Routh was 28, and his lover was 29 when he proposed.
In 2007, the duo exchanged their vows at El Capitan Ranch in Santa Barbara. They became first-time parents after welcoming their only son, Leo James Routh, in 2012.
The new father celebrated the birth of his son on social media with a post after announcing his 22.5 inches-long baby!
For several years, these two have made it a duty to work on their relationship while keeping their matters under wraps. When they are apart, they rely on night phone calls to keep them close.
Please fill in your e-mail so we can share with you our top stories!