Jurnee Smollett Flaunts Her Slender Legs & Flat Tummy in Red Shorts & Floral Shirt by Valentino
From motherhood to activism and, of course, acting, Jurnee Smollett is taking the world by storm. If that's not enough, her gorgeous body and fashion also make a vixen-red statement. 
Recently, actress Jurnee Smollett took to Instagram, sharing a string of bold snapshots. She flaunted her slender legs and flat stomach in red shorts and a floral shirt. 
Smollett shared two posts of her ensemble. One contained a string of full-body pictures, while the other post gave a glimpse into close-up shots, giving followers a clearer view of her outfit.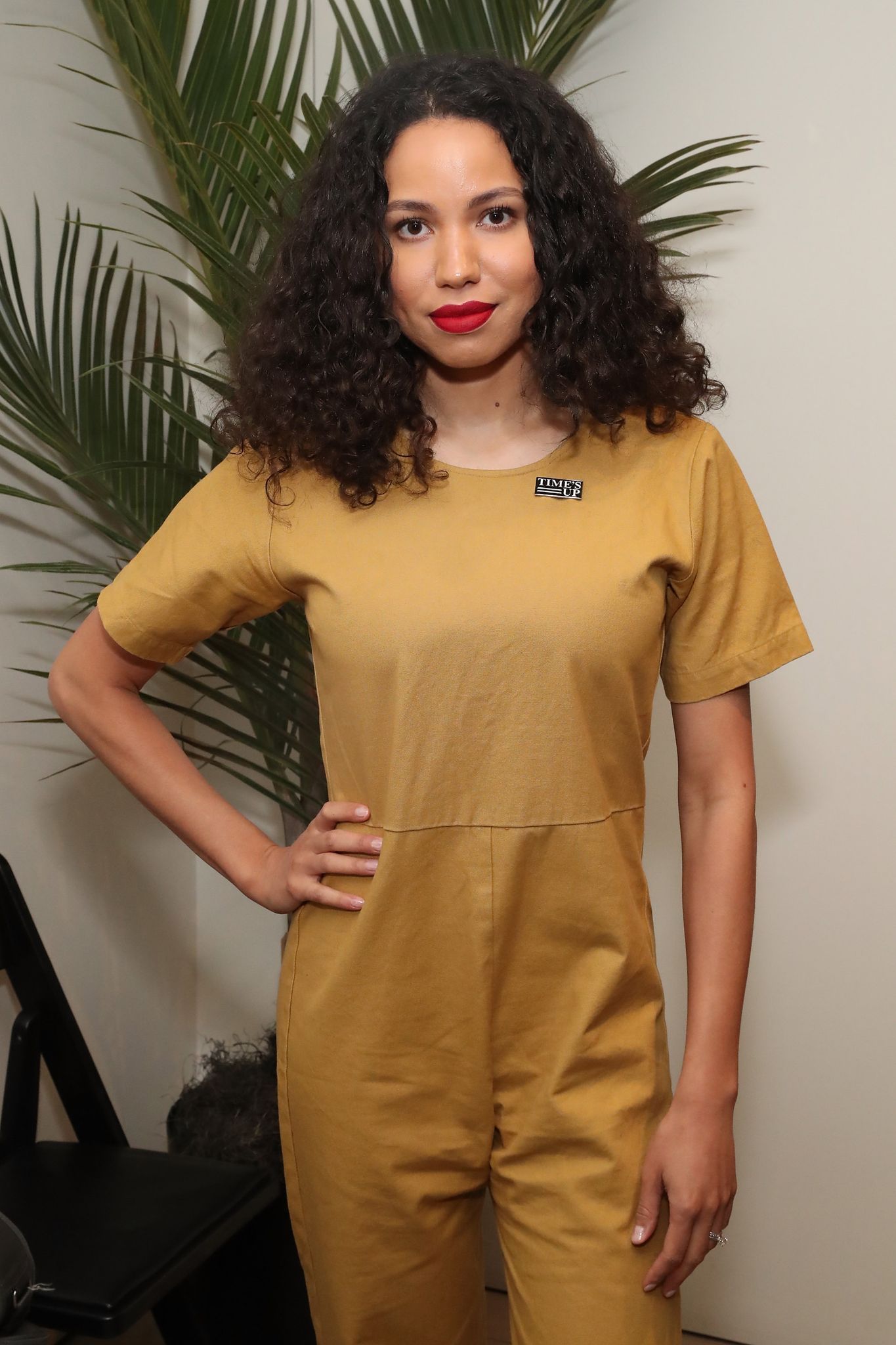 PERFECT LEGS
Smollett's shorts clung at her toned waist in the full-body shots, lying high up her legs to give fans a glimpse at her stunning legs. The actress was aware of her gorgeous legs, with part of the caption reading: 
"Monday is leg day 🤪❤️."
Her floral top was flowing and glamorously baggy, falling to her thighs. Only the top button was fastened, leaving her flat stomach on show, with her dark red heels also emphasizing her shapely legs. 
A CLOSER LOOK
The close-up photos provided admirers with a deeper look at her pin-up-like hairstyle and make-up. She wore her striking ensemble with matching red lipstick, playing up her plump heart-shaped lips. 
Last year, she defended her brother after he was accused of filing a false report of a hate crime.
Her hair was combed over to the one side and had a planned yet stylish messy feel. Her golden belly chain was also more visible, accentuating her flat stomach even more so. 
BLACK CANARY
Speaking about her acting career, Smollet emphasized that she would most definitely take on her role as Black Canary once again if there were to be a sequel to "Birds of Prey." In her own words, she expressed: 
 "[I was] so honored to take on that mantle. I would absolutely do it again if given a chance."
Continuing, she emphasized how she deeply enjoyed playing a role in the movie. She said her character had to be quite patient due to its origin-driven nature.
Beyond acting, Smollett is also a dedicated family member and sister. Last year, she defended her brother, Jussie Smollett, after he was accused of filing a false report of a hate crime allegedly aimed at him. 
This actress's concern for social issues goes beyond her family. She has actively participated in the Black Lives Matter (BLM) movement and said she would involve her children more if it weren't for the pandemic. 
In the past, she has allowed her kids to come with her to join ongoing riots against the police. They would go into the streets holding signs in protest. 
Smollett expanded more on the current situation of the world and the impact it will have on children. Speaking about her own kids, she implied that it is difficult to explain the pandemic to children.