Diddy's Ex Cassie Looks So Happy Taking Her Newborn Daughter Sunny on a Stroll outside (Video)
Diddy's ex-girlfriend Cassie Ventura was all smiles while strolling with her newborn daughter Sunny, who slept adorably in her baby carrier bag. Check out the mother-daughter duo's cute video. 
Acclaimed R&B singer and actress Cassie Ventura is clearly enjoying her time as a mother. She earlier shared a video on Instagram featuring her recently-born daughter, Sunny Cinco. 
The video shows Cassie walking on the street while carrying her adorable daughter in a baby carrier bag. The 34-year-old entertainment looked alluring even in a relaxed ensemble.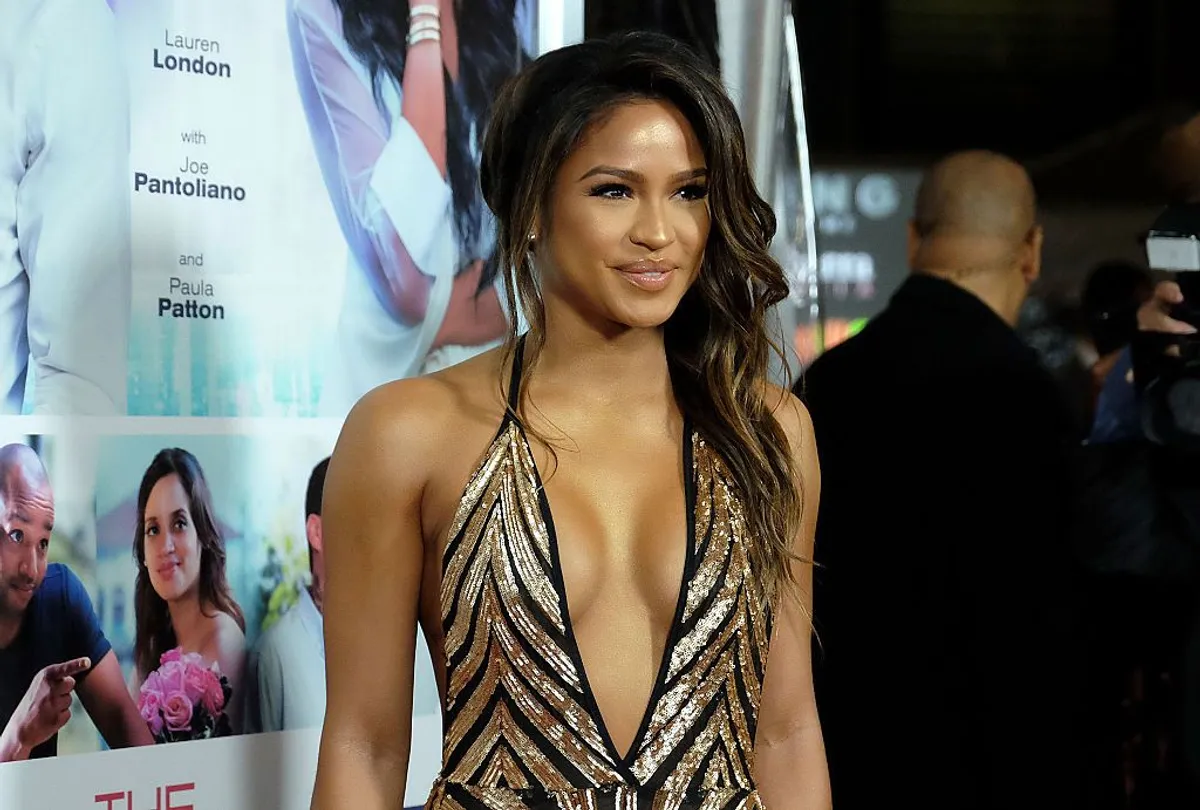 Cassie wore a pink printed shirt, black mini shorts, and pink sneakers. The "Me & U" hitmaker also sported stylish brown sunglasses and ear piercings. 
During the first few seconds of the video, the Connecticut-native directed the camera to herself and gave a sweet smile. She then panned the camera to Sunny, who was peacefully sleeping close to her chest. 
Sunny's innocent, sweet face took many fans' breaths away. Other admirers noted that Cassie's second daughter shares striking similarities with her daughter Frankie.
Prior to welcoming Sunny in March 2021, the "Spenser Confidential" star announced her second pregnancy in December by sharing a video of herself and her family gathered around an ultrasound machine.
Cassie shares Sunny with her husband, celebrity fitness trainer Alex Fine, who recently opened up about how Sunny's birth has made him re-evaluate his role as a father.
He said that he first thought his purpose was to motivate people to become healthier, but he later realized his two daughters were the true purpose of his life.
Ironically, while her husband continues to motivate people to stay fit, Cassie spoke last February about how she struggled with staying active while pregnant with Sunny.
Cassie was later diagnosed with postpartum thyroiditis, which led her to change her diet and continue her workouts.
The singer said her second pregnancy was "really uncomfortable," so much so that she would just watch Disney movies at home. She also struggled with unproductiveness after she welcomed Frankie in December 2019.
Originally weighing 60 pounds, she lost 30 pounds within a couple of weeks after giving birth. She struggled to lose more weight because she had unexplained bouts with anxiety at the time, resulting in another weight gain.
Cassie was later diagnosed with postpartum thyroiditis, which led her to change her diet and continue her workouts. It was Alex who designed a workout routine for her.
Exercising more regularly improved her condition. Although it was difficult at first, she finally regained her momentum. Cassie has now dedicated herself to maintaining a happy and healthy lifestyle.