Us Weekly: Pregnant Meghan Markle & Archie Are Thrilled about Prince Harry Returning Home to LA
Meghan Markle and her one-year-old son Archie are said to be thrilled to have the Duke of Sussex back home in Los Angeles after his trip to London for his grandfather's funeral.
Meghan Markle and her husband, Prince Harry the Duke of Sussex, have been hailed by many to share a genuine bond, despite the many public troubles they have seen themselves in recently.
The extent of their sweet bond became visible during Harry's recent visit to the UK, where he attended his grandfather, Prince Philip's funeral after he died earlier this month, aged 99.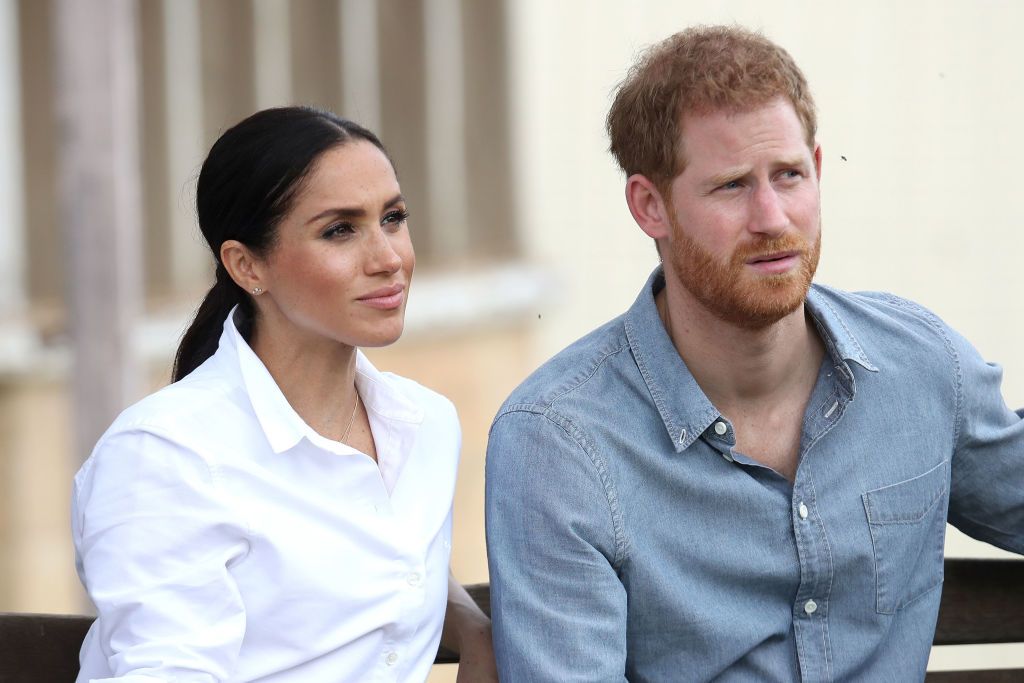 Despite being in constant contact with his pregnant wife and little son, sources close to the couple revealed that Markle's joy knew no bounds when her famous husband returned from his brief trip to London.
Their soon-to-be two-year-old son Archie was reported to have been super excited when he saw his dad returning and wore a lovely smile that melted his father's heart.
Harry, according to sources, was concerned about leaving his wife alone at home and was said to have spoken to her several times a day just to ensure that she does not feel his absence.
Since her last miscarriage, the couple takes all necessary precautions to ensure that the former "Suits" star is well-rested and does not put herself in a situation that can endanger her.
He paid a private visit to his grandmother, the Queen, and also visited Princess Eugenie and her newborn son.
Prince Harry to attend Prince Phillip's funeral, but Meghan will not: https://t.co/TITmbxvxXJ pic.twitter.com/sSSr3E9MD9

— Forbes (@Forbes) April 11, 2021
The Duke and Duchess of Sussex briefly spent time apart after it was revealed that the 39-year-old retired actress could not attend Prince Philips's funeral based on medical advice.
Despite the stir her absence caused, the Queen was said to understand her decision to stay back in the United States while they all grieved their beloved patriarch.
36-year-old Harry was almost looking lonely during the funeral service as he sat by himself mourning his friendly grandpa and missing his pregnant wife and son Archie.
Although she was unable to attend the funeral, Markle made sure she made her love known and paid her respect to the late Duke of Edinburgh. She sent a personalized note and a wreath of flowers to be laid at the service.
While he was in England, Prince Harry stayed at his Frogmore Cottage home in Windsor and found the time to see some family members. He paid a private visit to his grandmother, the Queen, and also visited Princess Eugenie and her newborn son, August Philip Hawke Brooksbank.
After returning from England, where he went to support his grandmother, the 36-year-old now has his eyes set on staying by his wife as she counts the weeks before their little daughter joins them.
For his next return to the U.K, Prince Harry is expected to be on the ground alongside his brother Prince William during the unveiling of a statue in honor of their mother later this year. The meeting has been described as one of the most anticipated meetings between the brothers in recent weeks.