Anna and Josh Duggar Are Expecting Their 7th Child and Share a Gender Reveal Video
Anna and Josh Duggar announced that they are expecting their seventh child this fall with a sweet video of their family on Instagram. 
Anna and Josh Duggar are expecting their seventh child and their fourth daughter this year. The couple announced their baby news with a sweet gender real video on Instagram on April 23, 2021.
In the video, Anna and Josh are standing in a grassy area, as they are showered by pink confetti. Simultaneously, their six children run toward them, and then the camera in slow motion.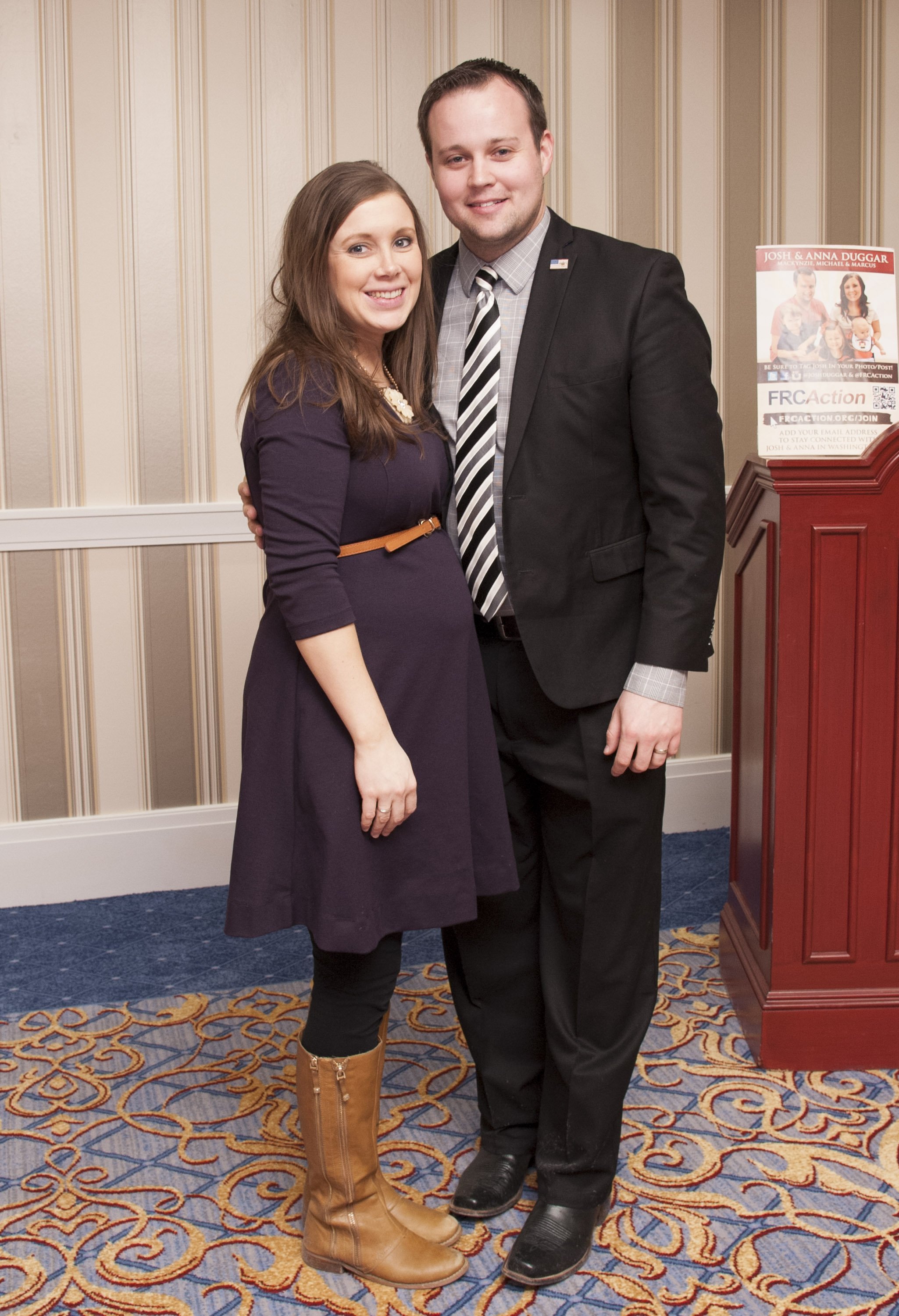 Anna also shared an adorable family photo from the day. All their children, Mackenzie, Micheal, Maryella, Meredith, Marcus, and Mason, looked smart in matching blue, white, and light pink colors. All the boys matched in khaki shorts.
Their oldest child, Mackenzie, and her mom matched in the same shade of light dusty pink. The children all looked excited to participate in the baby announcement. Anna captioned the video and photo:
"t's a GIRL!!!!! 🎀 We are overjoyed to announce baby seven is on the way and we can't wait to hold her in our arms this fall!"
Fans of the family took to the comment section to send their congratulations to the family. Many were excited that they would be welcoming another girl to their expanding family.
The couple welcomed their youngest child, 17-month-old Maryella, in November 2019. The couple announced that she was born before Thanksgiving, alongside a few photos of their new baby.
The whole Duggar family was affected by the scandal. His sister, Jinger Duggar, said that it brought their whole family closer.
Although the family is happy and excited to welcome their new addition, they have been through some hard times in the last few years. In 2015 a police report from 2006 was unearthed, and the details were shared with the public. 
The report revealed that as a teenager, Josh had been accused of molesting a few underage girls, including two of his sisters. In the same year, Josh admitted to cheating on his wife as he said:
"The last few years, while publicly stating I was fighting against immorality in our country, I was hiding my own personal failings."
He admitted his infidelity after a reported claim he was active on the website Ashley Maddison, which is a dating website for cheaters. He later checked into a long-term treatment center. 
The whole Duggar family was affected by the scandal. His sister, Jinger Duggar, said that it brought their whole family closer and allowed her to see who her real friends were. 
Jinger and her husband, Jeremy Vuolo, discuss the good and hard times of the last few years in their upcoming book, "The Hope We Hold: Finding Peace in the Promises of God," which will be released May 4. 
Anna has remained by her husband's side through the headlines. In September 2020, she marked their 12th anniversary with a heartfelt post on Instagram.