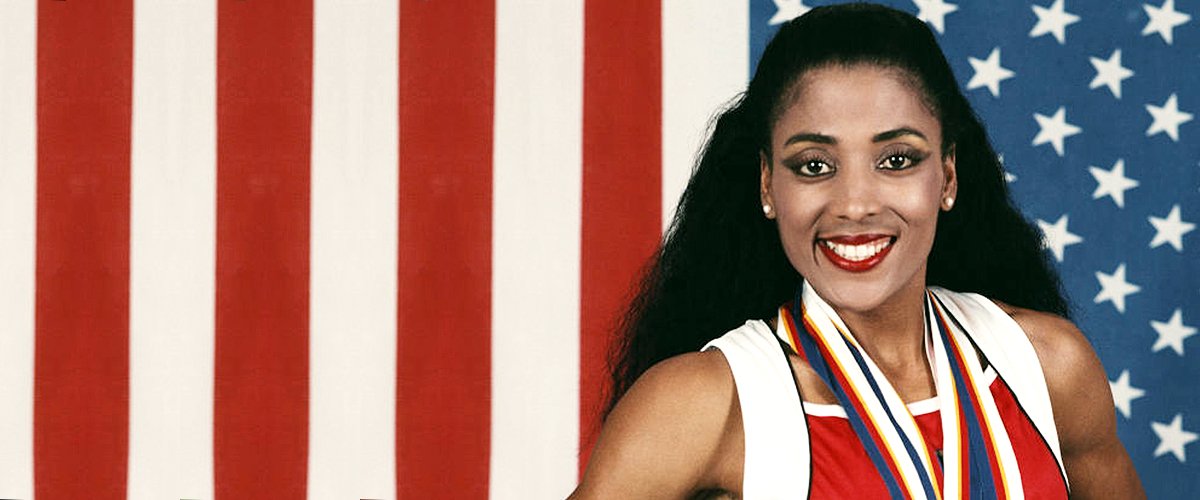 GettyImages
Mary Ruth Joyner Is Florence Griffith-Joyner's Only Child — Get to Know Her
Florence Griffith-Joyner, the "world's fastest woman," died at age 38 and left behind a daughter that, now grown-up, has decided to pursue her dreams without forgetting to uphold her mother's memory.
Florence Griffith-Joyner was an Olympic gold and silver medalist. She won the hearts of sports fans worldwide with her unabashed confidence and speed on the track field back in the late '80s, and she remains an icon 22 years after her death.
Flo-Jo still holds the world record in the 100 and 200-meters events, and although some have come close to snatching the titles, Florence made sure to let everyone know while she was alive that only one person could break her record: her daughter Mary Ruth Joyner.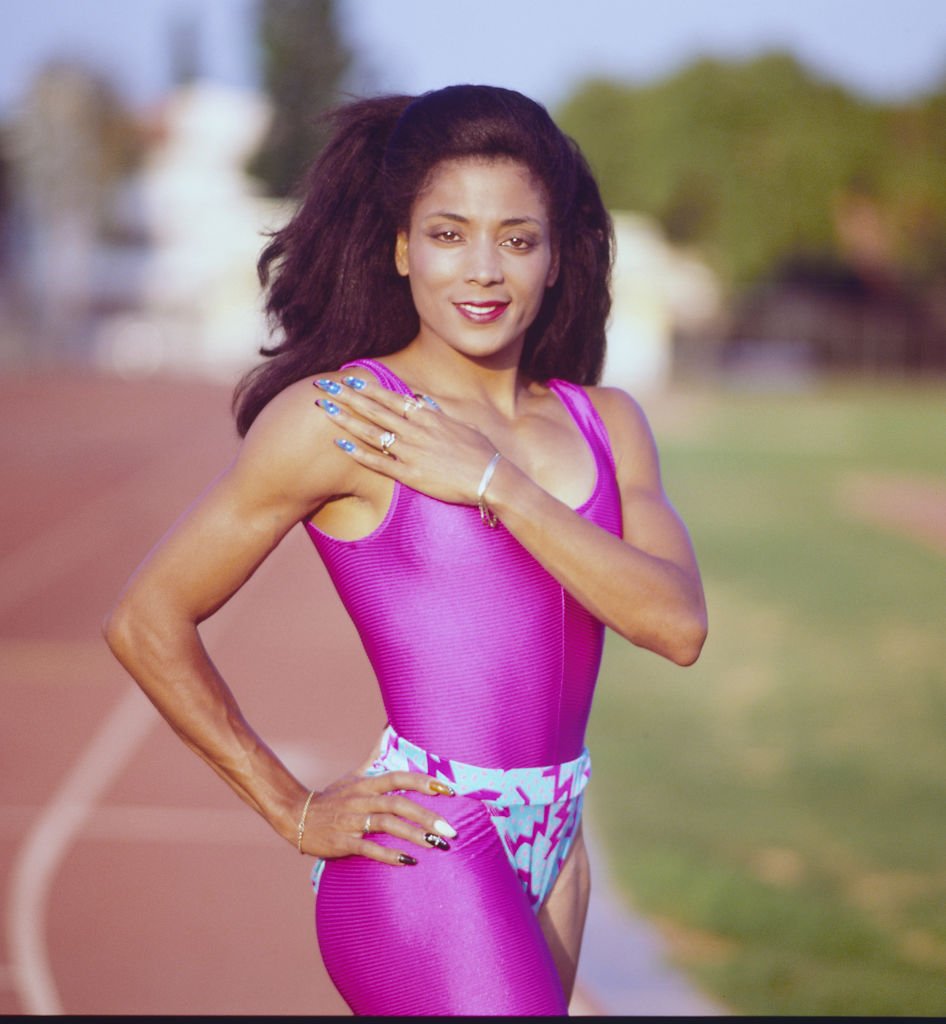 Florence Griffith-Joyner's outdoor portrait shot in Los Angeles, California in 1982. | Photo: Getty Images
TRACK & FIELD PRODIGY
Florence Delorez Griffith started to show her love for running at age 7, and though she was aware of her potential by age 14, her trainers often looked down on her, and her schoolmates underestimated her.
As the heir of a track and field royal family, people always expected Mary to follow the same path as her progenitors.
She made it to the relay teams during high school and her time at the California State University, but after transferring to UCLA, the track star came out into the light.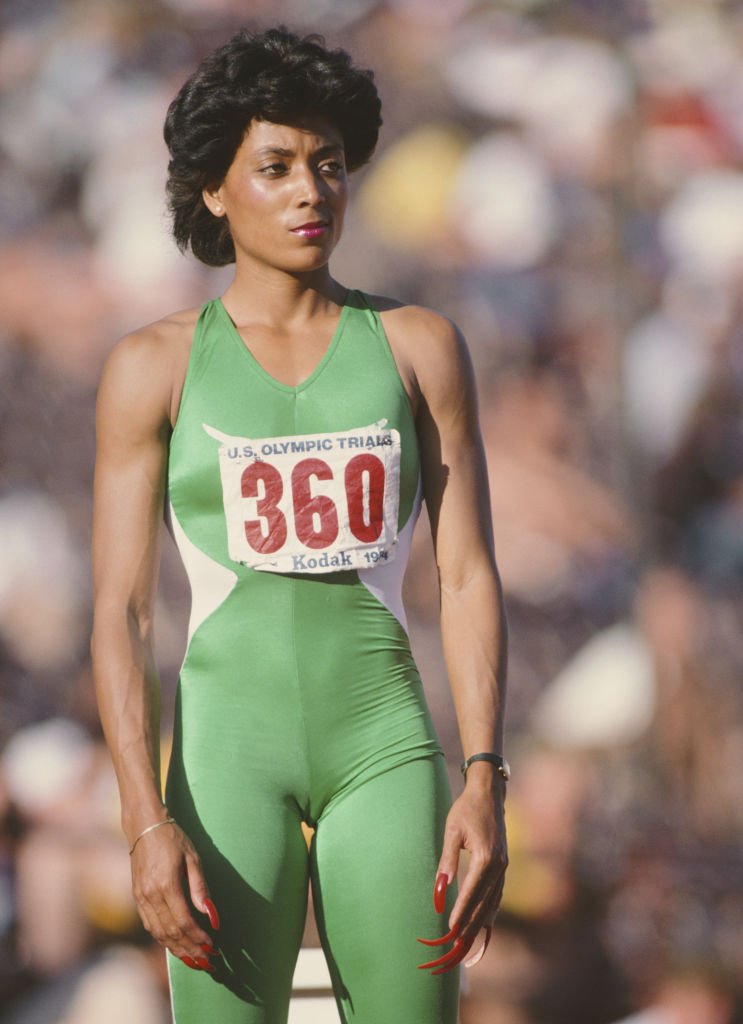 Florence Griffith-Joyner during the Women's 200-meter event at the United States Olympic Trials on June 20, 1984 at the Los Angeles Memorial Coliseum in California. | Photo: Getty Images
By 1982, Florence had become a champion in the 200-meter event at the National Collegiate Athletic Association, and two years later, she made her debut at the Summer Olympic Games.
The world came to know Florence as the girl with the flashy bodysuits and the long nails, but above all, it was her athletic gift that put her on the map.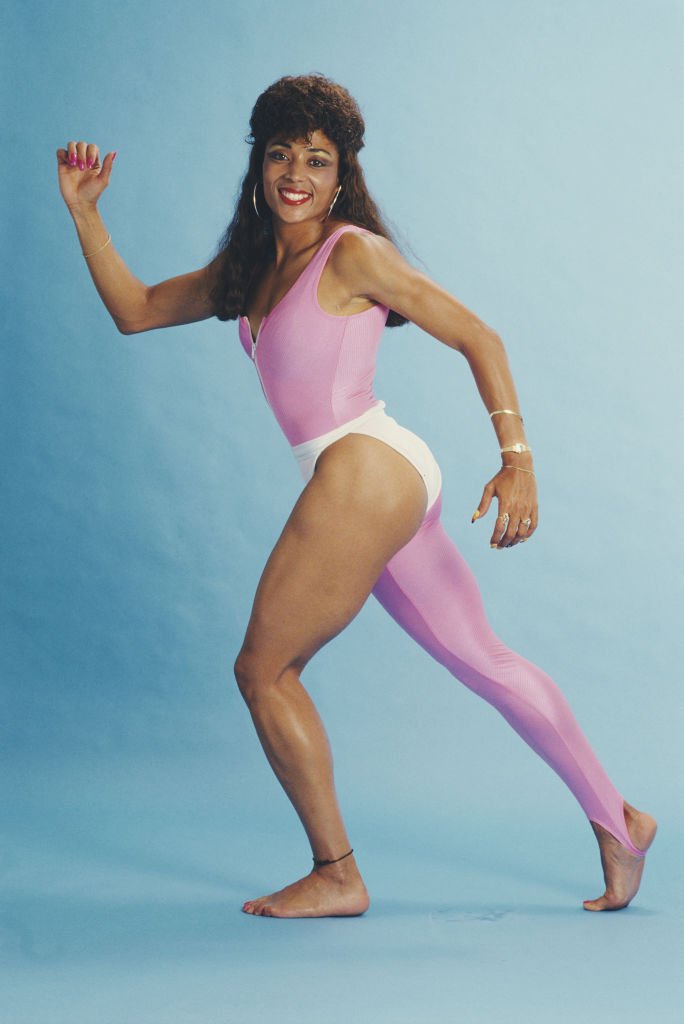 Florence Griffith-Joyner posed for a portrait on April 5, 1988 in Los Angeles, California. | Photo: Getty Images
WORLD RECORD CONTROVERSY & SEOUL
In the 1988 U.S Olympic trials, Florence set a new world record in the 100 meters event with a hopping 10.49 in the clock. Her win was met with incredulity at first, but after carefully reviewing all the factors that could have affected the time, her victory stood.
Later in the year, at the Summer Olympics in Seoul, South Korea, Florence would show her detractors that she was worth the hype.
She took home three gold medals and one silver and set another world record in the 200-meter event by lowering the time to 21.34 seconds.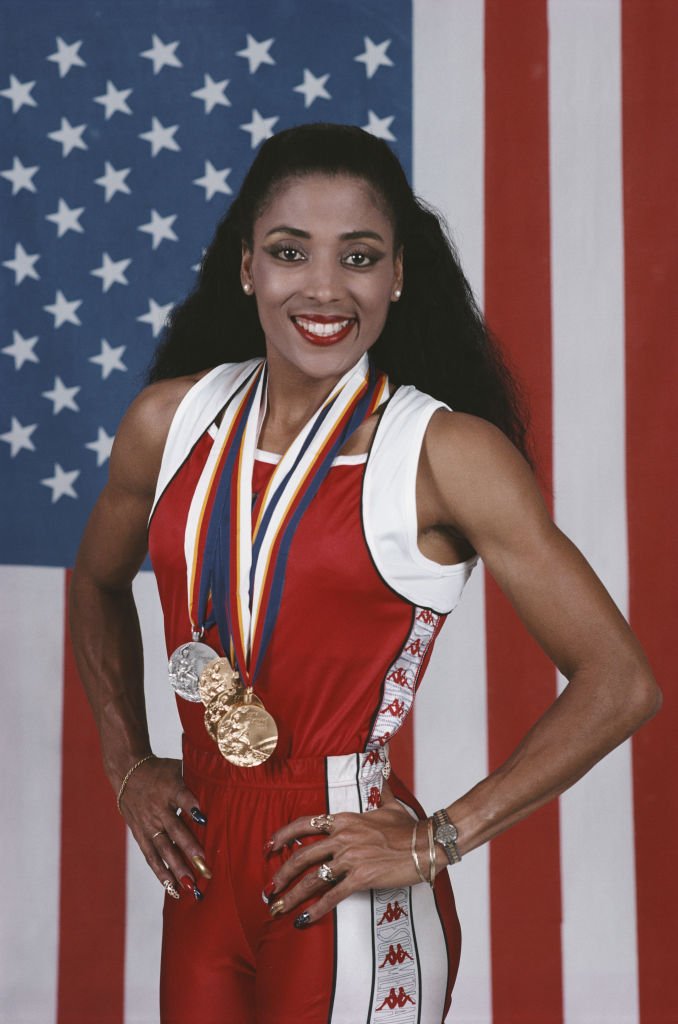 Florence Griffith-Joyner at the XXIV Summer Olympic Games on September 25, 1988 at the Seoul Olympic Stadium in Seoul, South Korea | Photo: Getty Images
Florence's victory was, once again, met with disbelief. The media came up with the theory that her victories were only possible thanks to performance-enhancing drugs, and they also accused her of using steroids.
Although Florence's drug tests came clean—all 11 of them— by the start of 1989, she was ready to move on with life. She retired at age 29, and while people insinuated she was dodging a new set of drug tests, Florence had other reasons.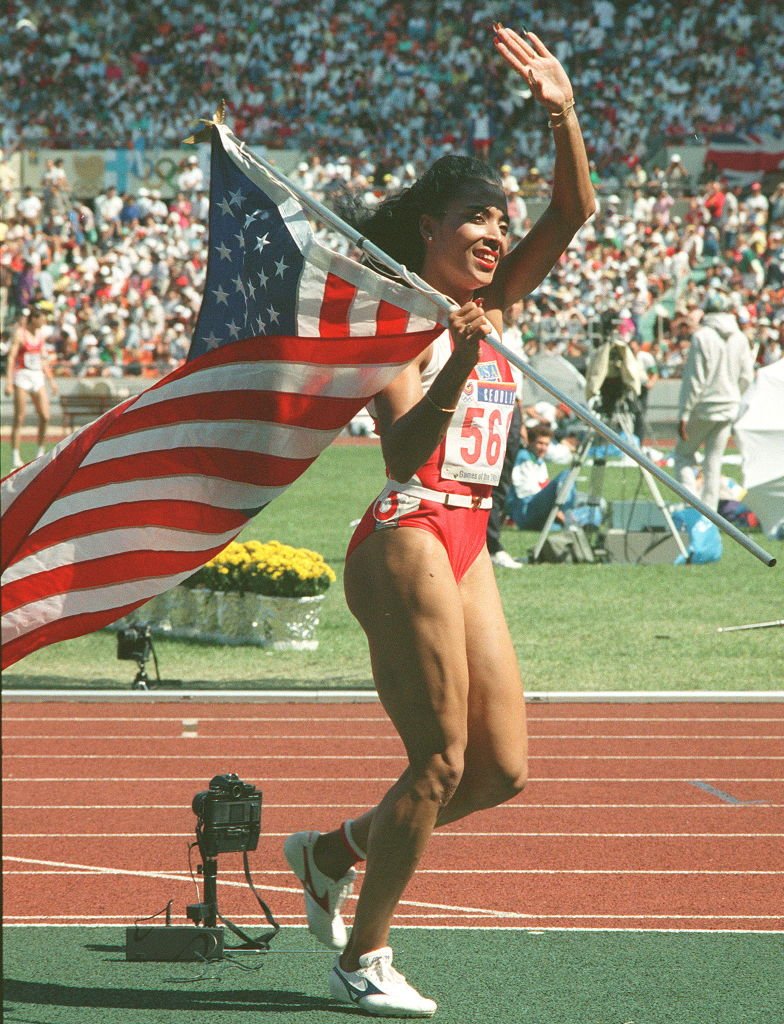 Florence Griffith-Joyner walks with the U.S flag at the Summer Olympic Games in Seoul, South Korea, on September 25, 1988 | Photo: Getty Images
FLORENCE AND AL JOYNER
Florence had met fellow athlete Al Joyner in 1980. They kept seeing each other at practices and events in the following years, but in 1986, they finally started dating. They fell utterly in love almost immediately.
A year later, Al proposed during a limousine ride with "Stand by Me" playing on the radio. They had set a wedding date for the end of 1988, after the Seoul Olympics, but the earthquake that shook California on October 1, 1987, made Florence change her mind.
Last year Mary shared the beginning of a new project that will shed light on her mother's personal life and career.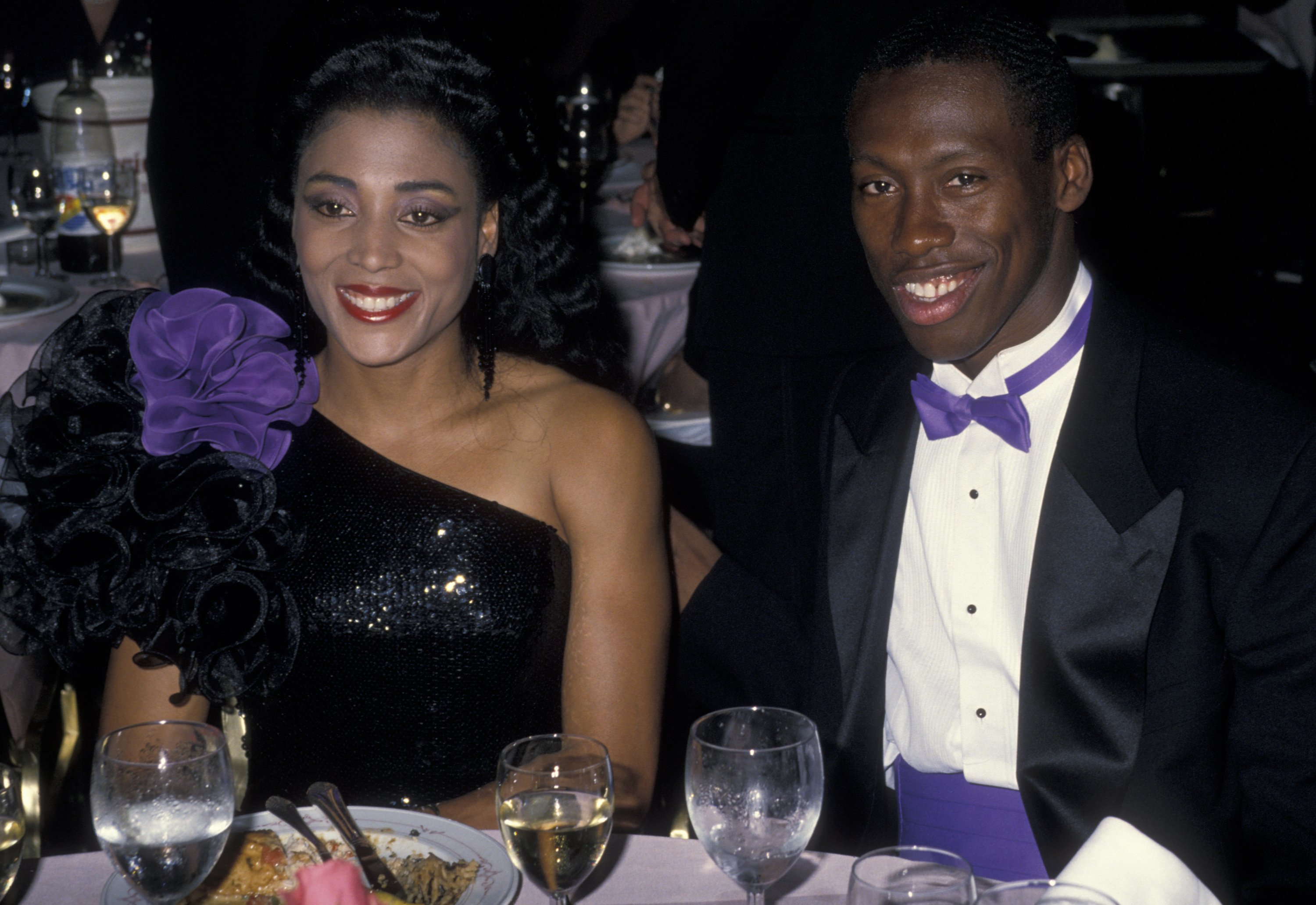 Florence Griffith-Joyner and Al Joyner at the 9th Annual Woman's Sports Foundation Awards on October 17, 1988 in New York City | Photo: Getty Images
She didn't want to die without getting married, so they ended up traveling to Las Vegas for an impromptu wedding nine days after the earthquake.
Al was by Florence's side to celebrate her Olympic wins, and he was ready to defend her from naysayers afterward. But most importantly, he stood by her decision to retire and supported her motivation: she wanted a child.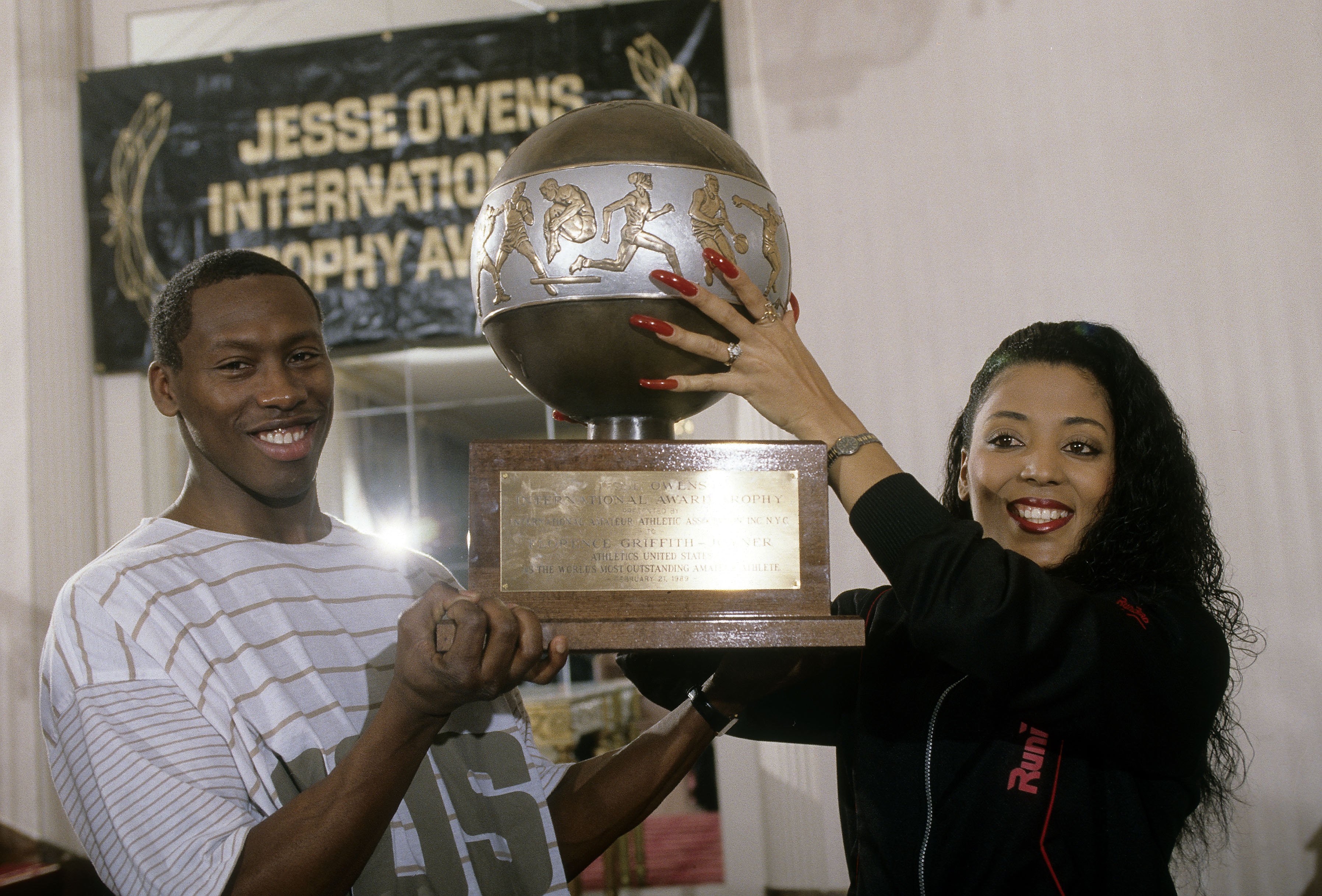 Florence Griffith Joyner and her husband AL Joyner hold the "Jesse Owens International Awards Trophy" presented to her on February 21, 1989 | Photo: Getty Images
MEET MARY RUTH JOYNER
Born on November 13, 1990, Mary Ruth Joyner was her mother's dream come true. Even before getting pregnant, Florence started buying baby's clothes, dolls, and pink strollers. She assured her husband that they would have a little girl soon, and eventually, her prediction came true.
Another prediction of Florence was that her daughter would have the only talent she lacked: singing. It's safe to say no one was surprised when 2-year-old Mary started killing her performances of "The Star-Spangled Banner."
Florence also made sure to give her daughter a proper education. Mary was reading by the age of 2 and learning four different languages at 4. She was also playing piano, learning gymnastics, and of course, track and field.
Mary was seven years old when her mother passed away during her sleep due to an epileptic seizure in September 1998. Florence was 38, and Mary was devastated.
CARVING HER OWN PATH
As the heir of a track and field royal family, people always expected Mary to follow the same path as her progenitors and, maybe, make history like her mom. However, life had different plans for her.
After her mother's passing, young Mary switched between gymnastics and track and field for a while. She enjoyed both activities, but the pressure of filling her mom's shoes was too much for her to deal with at such a young age, as she said:
"You feel like you've got to do something with track. You'd better be good, or else you're kind of letting the name down. And that's what I had trouble with."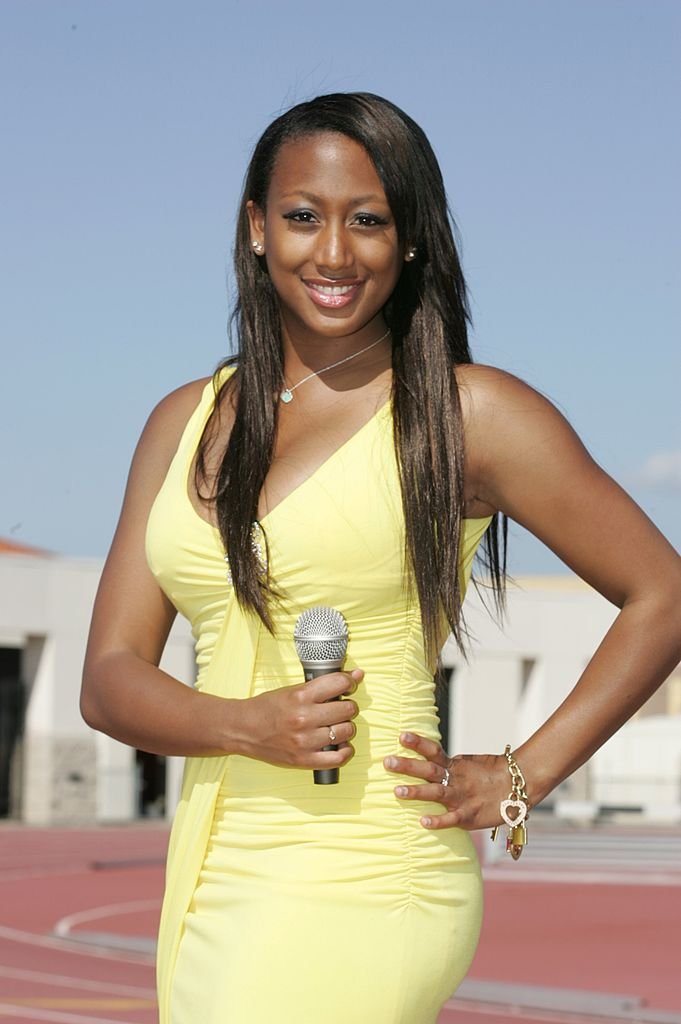 Mary Joyne at San Diego State track on May 15, 2011 in San Diego, California | Photo: Getty Images
By the time Mary was 16, she had become a rebellious teenager. Her father's wedding to another woman, Alisha Biehn, played a massive role in her changed attitude.
That's when Al decided to bring out the big guns: he had been saving some letters Florence wrote before her death to Mary, letters that she was supposed to read at 16. Whatever the letters contained, it did the work.
Mary started embracing her identity with confidence, and she found in music an outlet to all the different emotions that were haunting her at the time. In her words:
"When I was going through a tough time in my life, basically I would always go to my keyboard or piano and just start playing my heart out."
"AMERICA'S GOT TALENT"
After graduating from high school, Mary enrolled at UCLA, where she spent a year in the Statistics program before moving on to Santa Monica College. She studied music and focused on her vocal prowess.
In 2012, Mary made her debut on television when she auditioned for "America's Got Talent." Her rendition of "Gravity," by Sarah Bareilles, earned her three "yes" from the judges and a pass to the next round. Sadly, she didn't make it far into the competition.
Still, Mary hasn't stopped singing. She has released some original songs like "An Angel's Wing," "Let Me Be Free," and "Surely." She also performed the national anthem at the U.S Track and Field trials in 2012 and a Pacers vs. Mavs basketball game in 2015.
KEEPING FLORENCE ALIVE
Mary Ruth Joyner is more than a singer. According to her LinkedIn, she has also worked as a Gymnastic instructor and is the CEO of Flo-Jo Forever, a brand that sells merch with her mother's image.
Last year, Mary shared the beginning of a new project that will shed light on her mother's personal life and career, a documentary titled "Flo-Jo: A Daughter's Love." There, she and other family members and friends will remember Florence.
And Mary is not the only one paying tribute to the great Flo-Jo. On Halloween 2018, the one and only Beyoncé honored the late athlete by donning a replica of the purple one-legged bodysuit Florence wore when she broke her 100-meters record.
"Thank you for giving my mom the recognition, paying the homage, and keeping my mother's memory alive," Mary wrote in a now-deleted social media post at the time, according to Vibe.
Besides being a thriving businesswoman and filial daughter, today Mary is also a mother to a 4-year-old boy named Trystan. Although there's not much information about the adorable boy or his father, it's clear that Mary Ruth Joyner is living her dream, just like her mother wanted.
Please fill in your e-mail so we can share with you our top stories!