Story of the Day: Woman Barely Escapes from Her Husband Amid His Struggle with Mental Health
A woman who has been living with domestic violence for years finally finds help when she meets a friend who encourages her to leave her abusive husband.
Helen's dreams of wedded bliss shattered on her honeymoon, along with her pretty nose. All through their brief, dazzlingly romantic courtship Daniel Carver had swept her off her feet with his charm, then she met his fists.
At first, Helen was breathless with disbelief. How could this happen to her? She was intelligent, educated, a music major at a prestigious university with a brilliant future ahead of her.
How could this happen to her, Helen? The first night it happened she lay awake, as far from Daniel as she could get on the hotel bed, a stream of tears constantly soaking into her pillow. But in the morning, she stayed.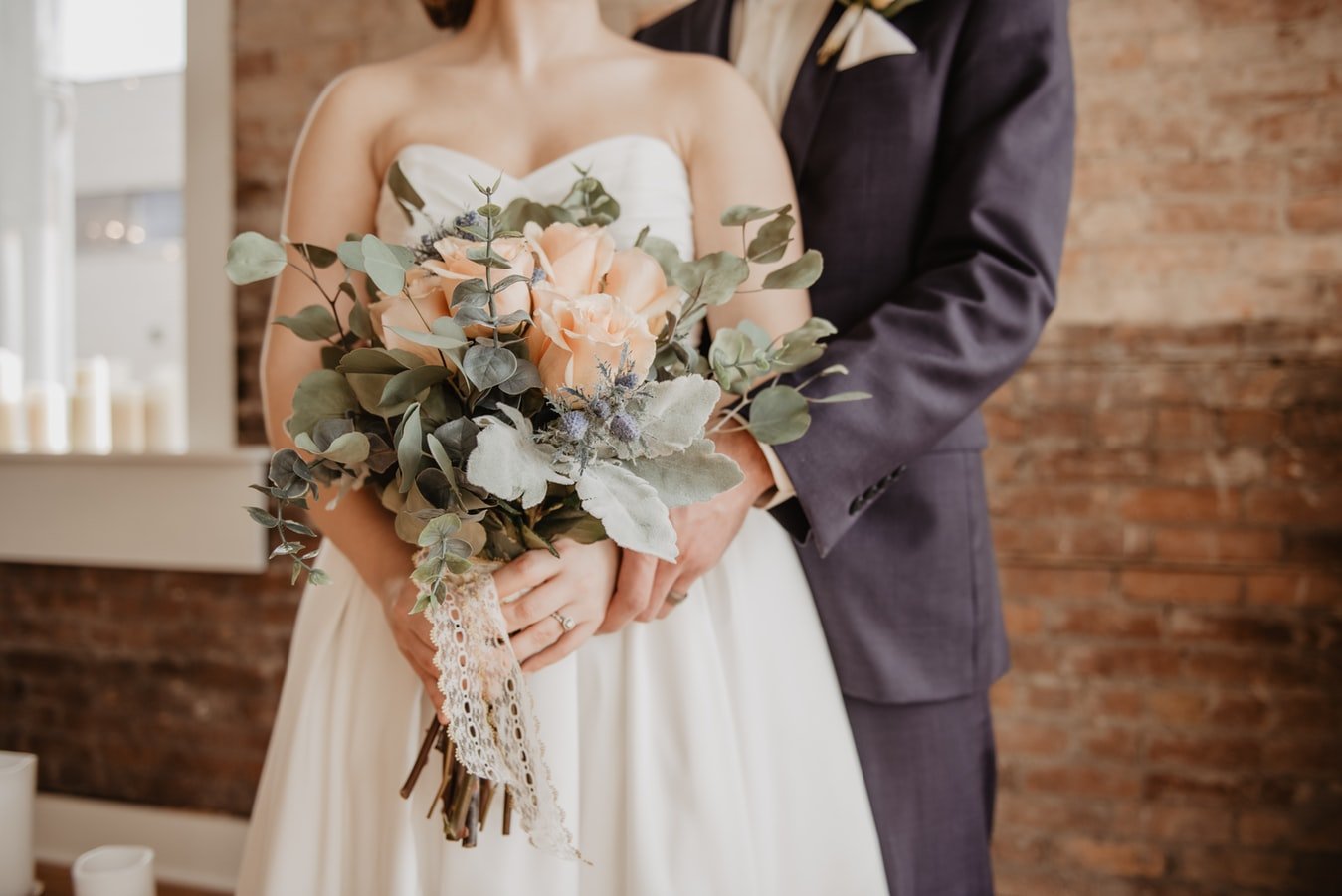 Daniel was sorry of course. The next morning he brought her breakfast in bed and a delicate silver bracelet from the hotel shop, and his tears. Daniel wept, he sobbed and apologized and told her he loved her.
He was sorry, he said, but he'd thought she had been looking at another man... She was so pretty, and he was insecure. Did Helen really love him? She was so gifted, so lovely and he was an ordinary Joe...
Helen had comforted him, reassured him that she loved him, and forgave him. He swore it would never happen again. Not ever. Then he made love to her. When she consulted the resort doctor who set her nose, she told him she ran into a door.
They returned home to Boston and to real life after two weeks, and as it turned out, Daniel did do it again. Helen quickly learned that anything could trigger her husband's temper, anything.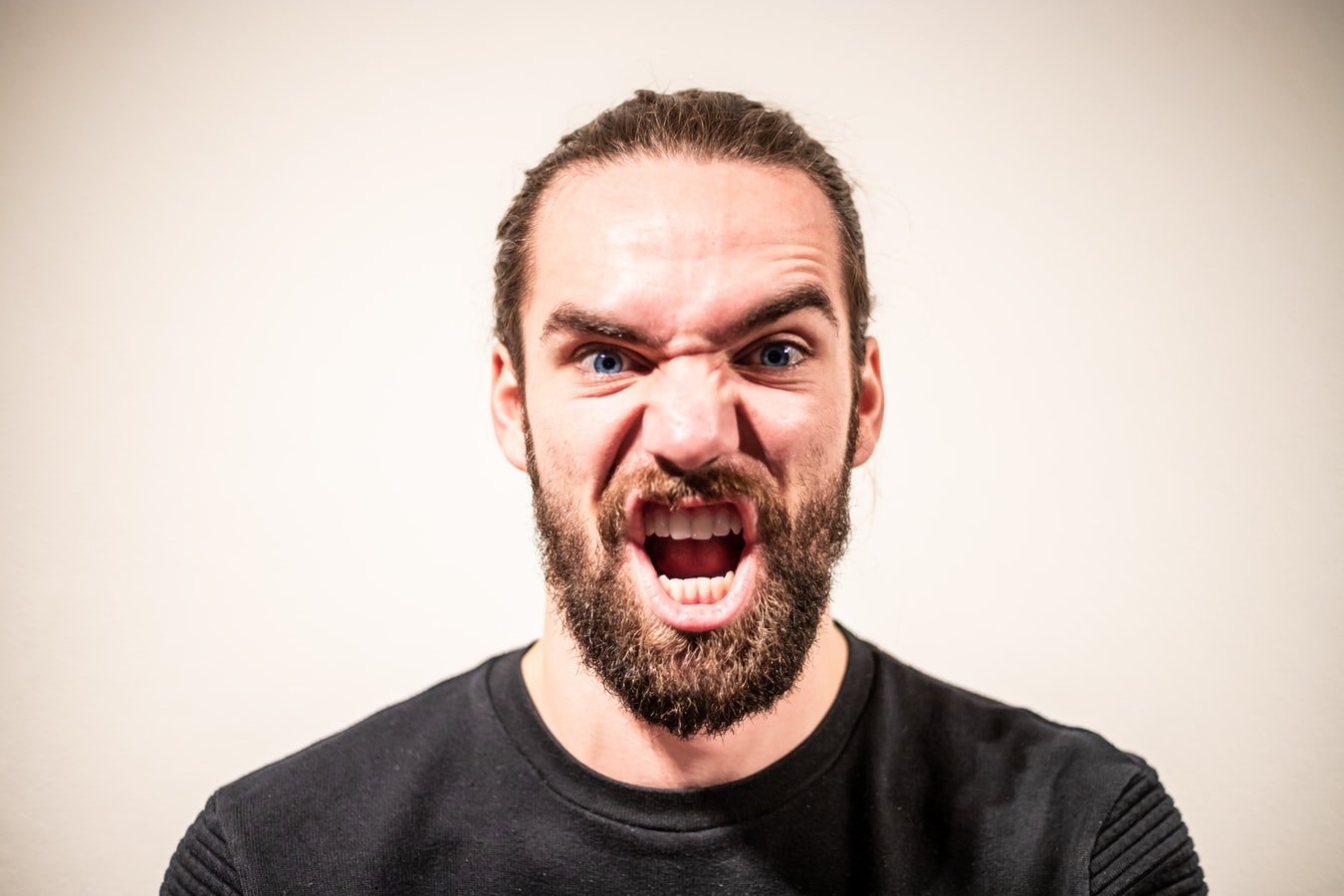 A badly folded bath towel in the linen closet, or a sandwich with an edge of a slice of ham hanging out. It showed slovenliness, he told her. He hated slovenliness and disorder.
Daniel's call was to help Helen achieve her potential, and for that, she had to be disciplined, orderly, and when she didn't achieve what he considered perfection, his response was swift, brutal, and painful.
Of course, to the outside world, Helen was living the dream. Her choral compositions were entered in an international competition, she was married to a handsome successful man who doted on her...
Yes, because whatever Daniel's private dissatisfaction with Helen's flaws, to their friends and family he was lavish in his praise, effusive in expressing his love and devotion, and frequently showered her with expensive gifts.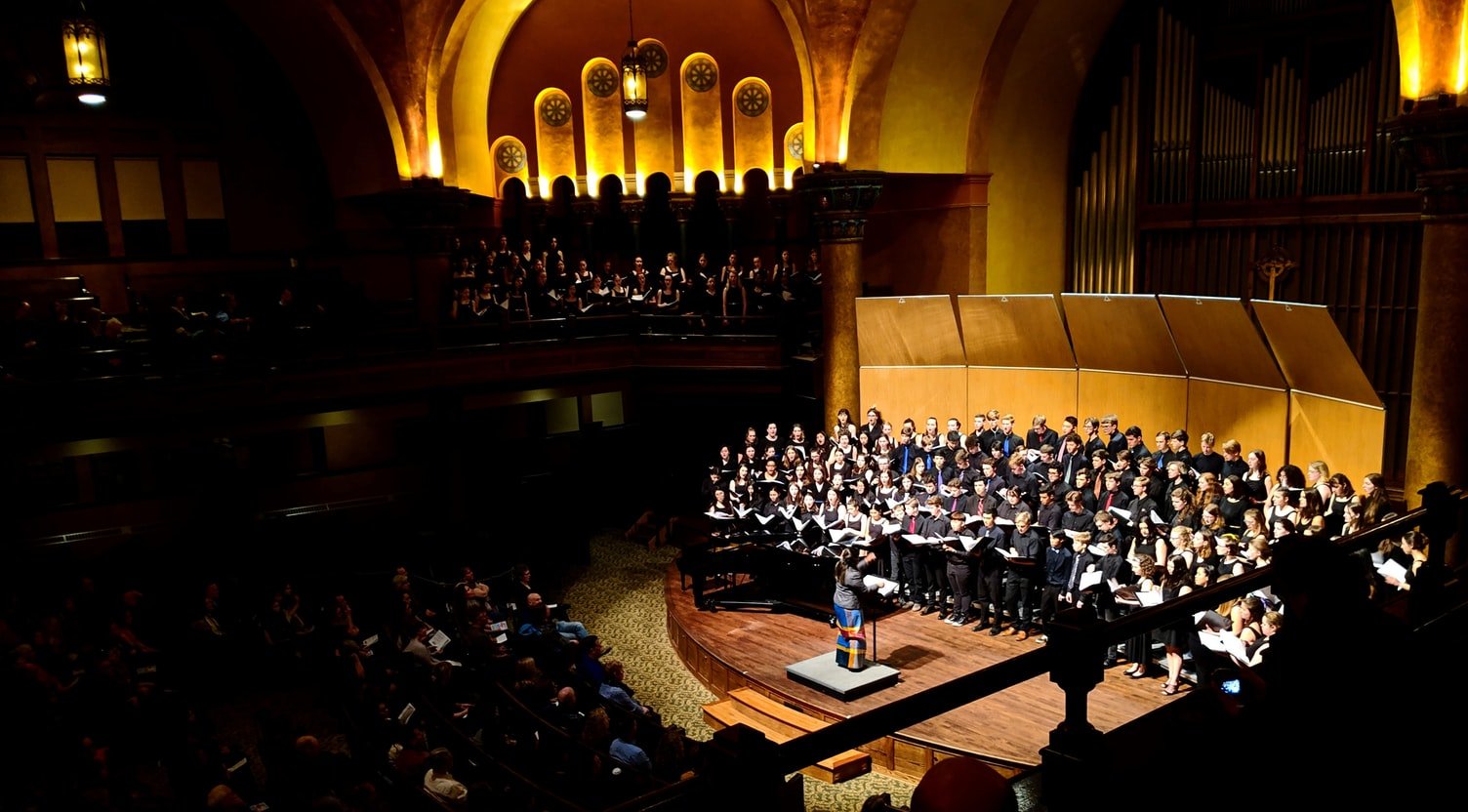 But Helen, who had worked part-time on campus before her marriage had given up her job at Daniel's insistence, and even though she had a drawerful of costly jewelry, she had hardly a cent in her pocket.
Daniel eeked out every dollar he gave her, counting out the exact change she needed for the bus each day. A car? Why did she need a car? Helen's cherished old Mini had been sold.
Every second she was in the house she expected Daniel to come bursting in, screaming abuse.
Things had been on this footing for three years and showed no signs of changing when something awakened Helen from her torpor. She was walking to the bus stop, on her way home from morning choir practice when she realized she was starving.
Helen scooped out her change from her pocket. She could either catch the bus or buy a granola bar at the corner store. She was hungry, but the campus was a five-mile walk from her home.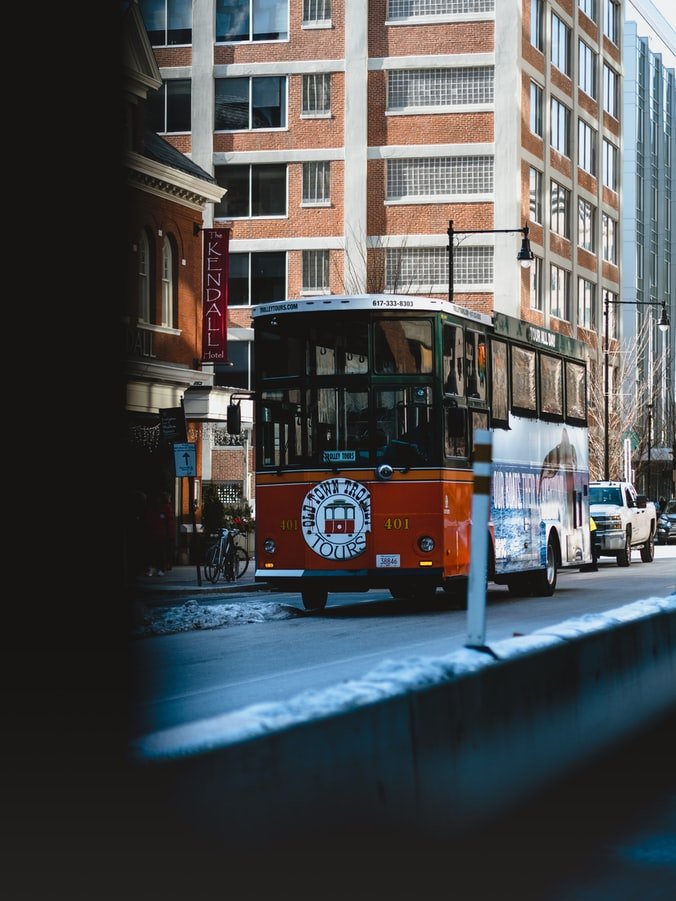 Helen had had a bad night, another bad night, and she was tired, so she decided she'd take the bus. She stood by the bus stop, in her elegant coat -- Daniel insisted on buying her stylish expensive clothes -- with a silk scarf knotted at her neck to hide the bruises and $1.70 in her pocket.
Helen walked onto the bus and met up with destiny. Sitting halfway down the aisle was a face she knew, a friendly face, her sister's best friend from high school, Janet Lewis.
"Helen!" Janet cried joyfully, "Sit with me! Long time no see!"
Janet hugged Helen enthusiastically and noticed her wince. "Are you ok?" she asked, concerned.
Helen smiled and answered quickly: "Yes! My ribs are a bit tender, I fell down the steps at the cathedral!"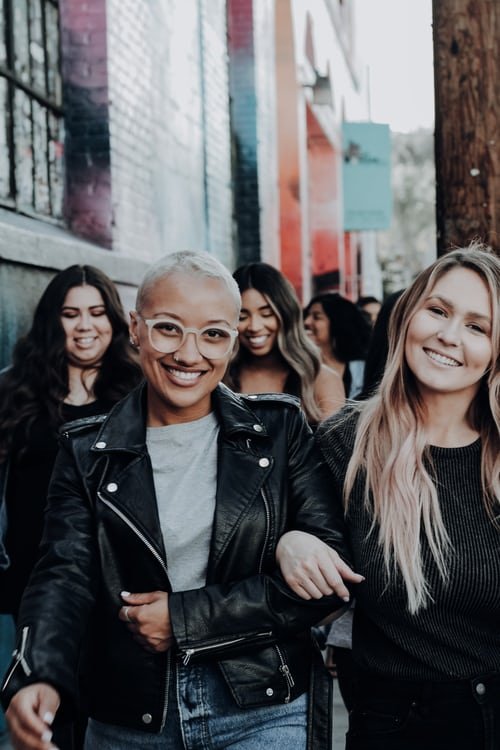 "You poor thing!" Cried Janet, "I'm sorry I hurt you!"
Helen smiled. She's always liked loud, extravagant Janet, and now she felt a deep longing for her sister's comfort. But Hannah was far away, in Florida...And besides, Helen was too ashamed to admit the situation she was in.
Janet was chattering and smiling at her, telling her about her job, and commenting on how pretty Helen looked. "I must say, I LOVE your scarf! Carolina Herrera, right?"
As she spoke she fingered the silky folds at Helen's throat, and the scarf slipped down an inch. Suddenly Janet's face froze. "Helen, what's going on?" she asked quietly.
Helen flushed and pulled up the scarf to cover her bruises. "You didn't get those falling down the stairs, Helen." To her horror, Helen found herself weeping silently, tears running down her face.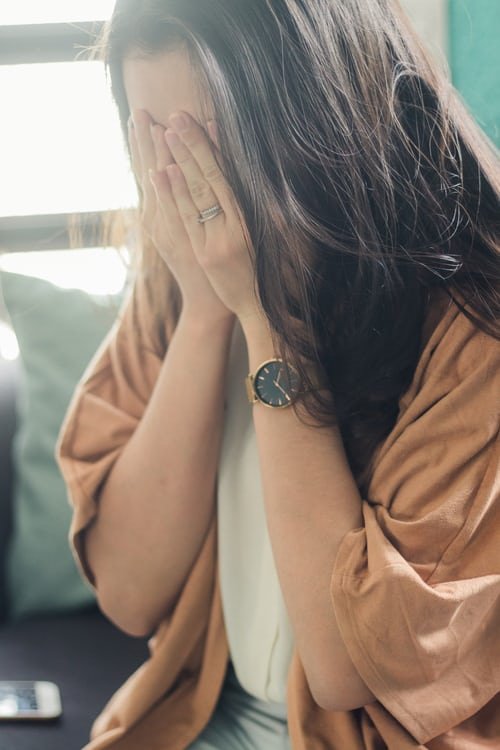 Her voice was barely a whisper. "He doesn't mean it...Really...He just...."
Janets' generous lips compressed to a thin line. "He hits you, doesn't he, Helen? The first times he said he was sorry and would never do it again -- now he just hits you."
Helen stared at Janet in astonishment. "How do you know? How do you know that?" 
Janet smiled sadly. "I had a boyfriend like that in college, Helen, and it took me five years to leave him."
Helen started to cry. "I can't leave Daniel, Janet, he'll kill me!"
"No, he won't, Helen, because I'm taking you to Florida, to Hannah, today, right now."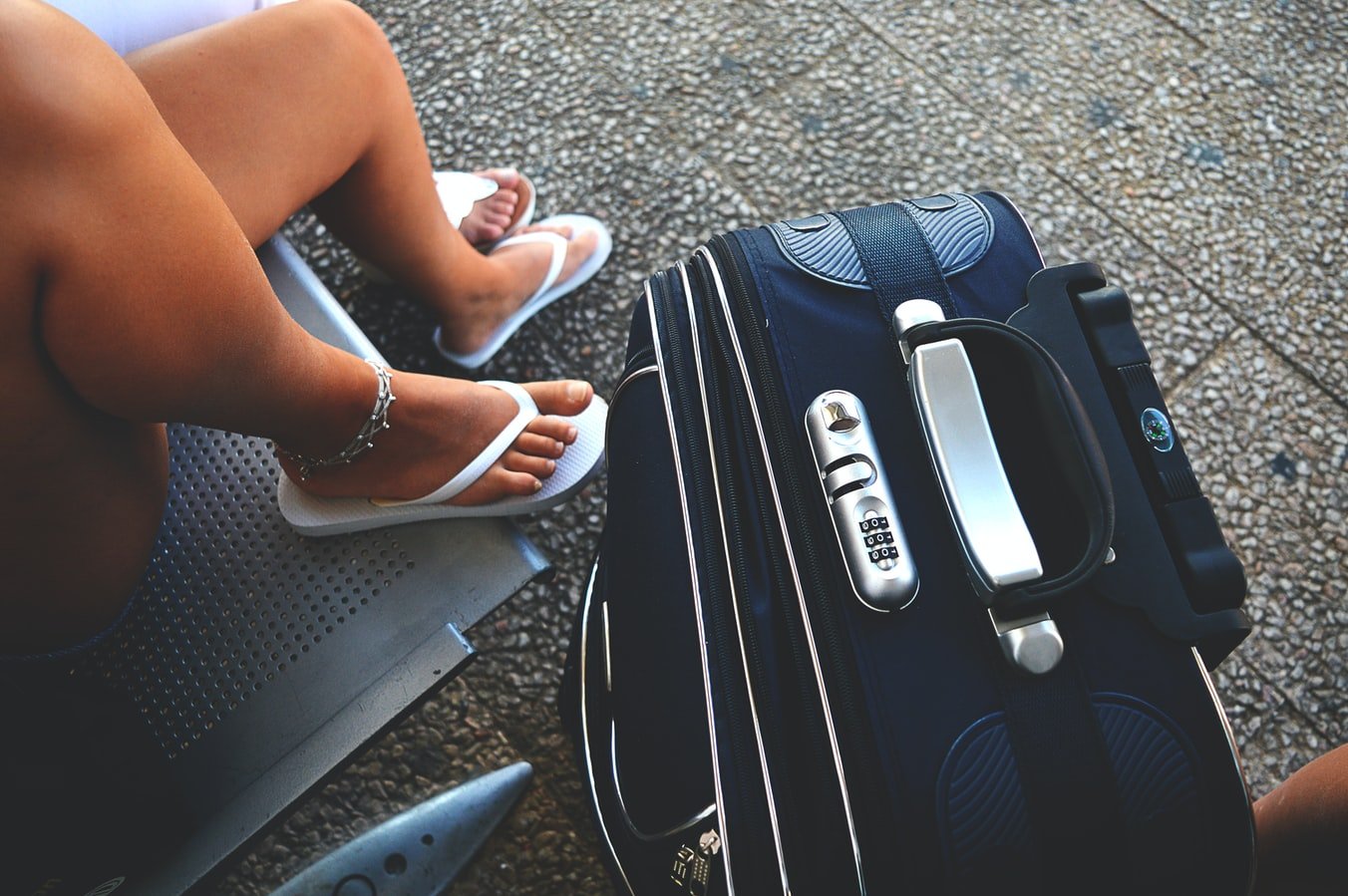 Helen gasped. "But...but...I have nothing, no clothes..."
"Is he home right now?"
"No...He only comes home at five o'clock."
Janet pulled out her phone and quickly asked her boss if she could take three days off for a family emergency. She and Helen got off at her stop and Janet quickly helped her pack a bag with her clothes and her musical instruments.
Helen couldn't believe what she was doing. Every second she was in the house she expected Daniel to come bursting in, screaming abuse, fists raised... But he didn't. Janet called an Uber, and the two women headed for the airport.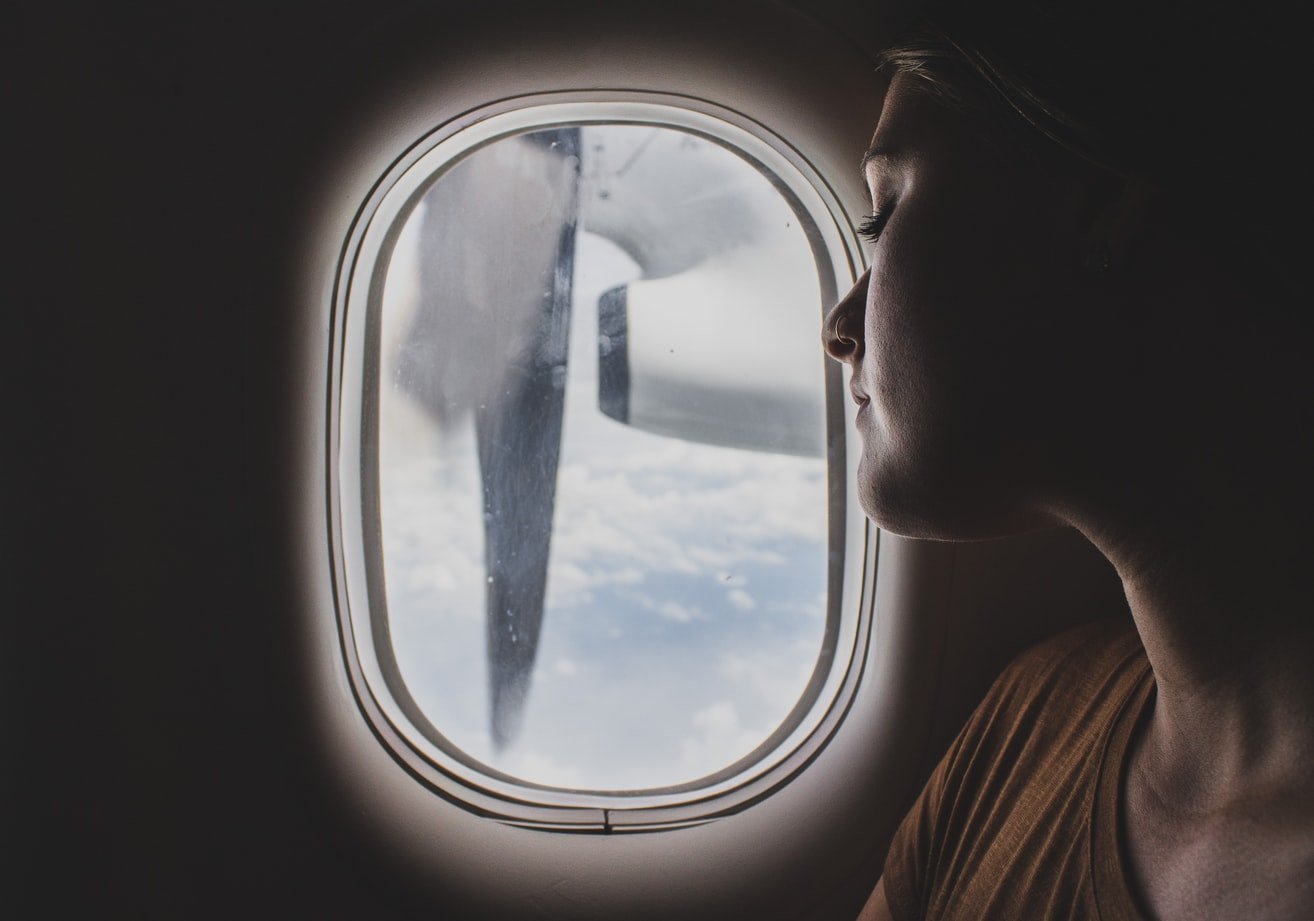 "Don't worry about me, Helen," Janet told her, "I'll borrow a T-shirt and some undies from Hannah. The main thing is to get you out of here right now."
On the long flight to Miami, Helen was overcome by fear. What was she doing? Where would she go? How could she survive without Daniel? But when they landed and she saw her sister's beloved face waiting for her, her fear melted away.
But her troubles were far from over. Two days later, Helen and Hannah came back from dinner at a friend's to find a despondent-looking Daniel sitting on the curb in front of Hannah's house, a bouquet of roses in his hands.
"Helen..." He was weeping, "Helen, I love you so much...Please, Helen, come home to me."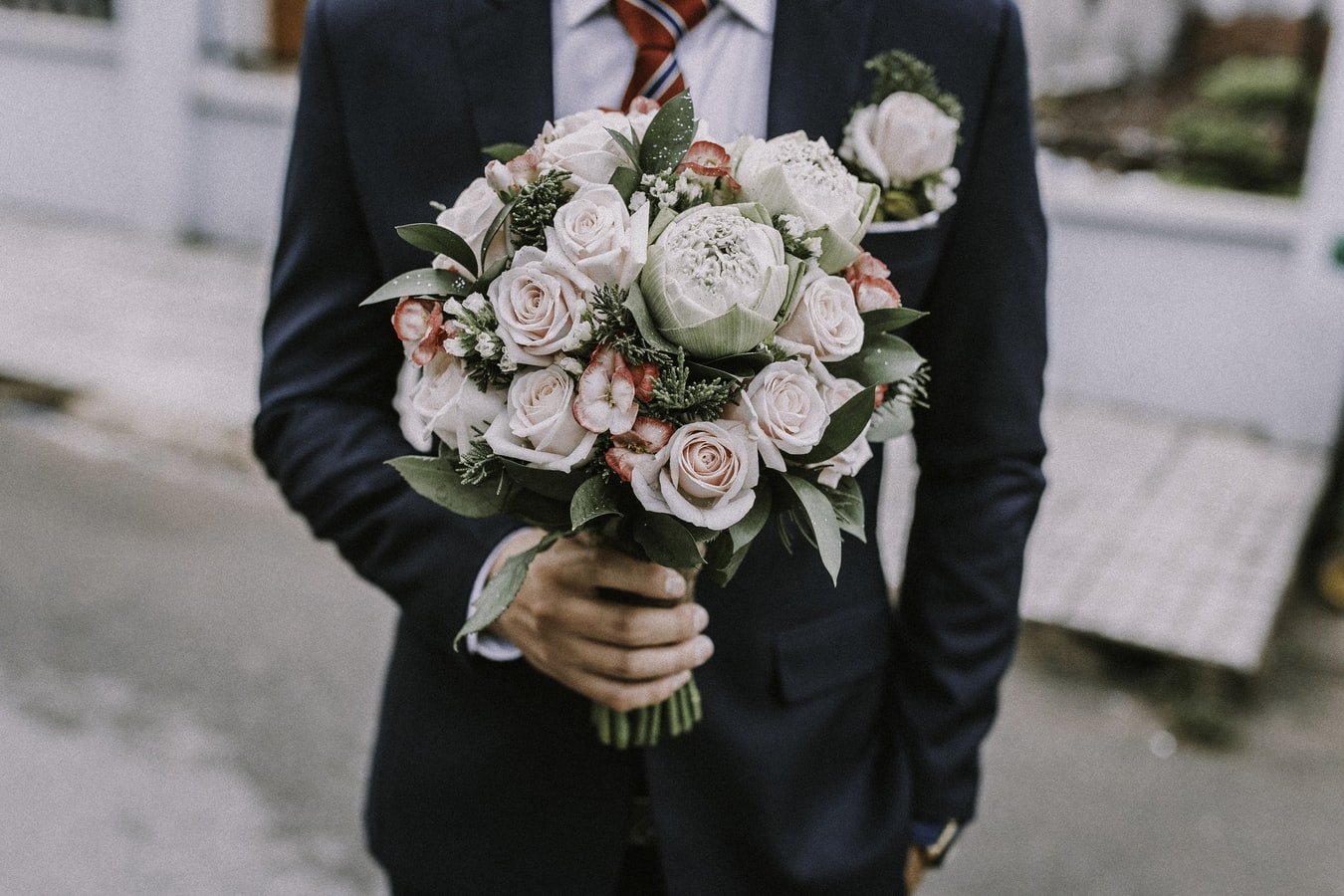 Helen was frozen in terror, but Hannah quickly reached for her phone and dialed 9-1-1. Daniel saw her and reached for the phone. "What are you doing, you slut! Give me that!"
And those huge hurtful hands were reaching for her baby sister... Helen stepped in between them. "Stop it, Daniel! Stop!"
Daniel slapped her aside, determined to grab Hannah's cell phone, but Helen stood fast. "Stop! You can't hurt her like you hurt me. I won't let you!"
"LET ME? Let me, you pathetic slob! What would you be without me? Nothing! I do what I want, Helen, and you will obey me and come back!"
Helen was backing away from him, drawing him away from Hannah. "No, Daniel, it's over. No more. You don't own me, and I won't let you hurt me anymore."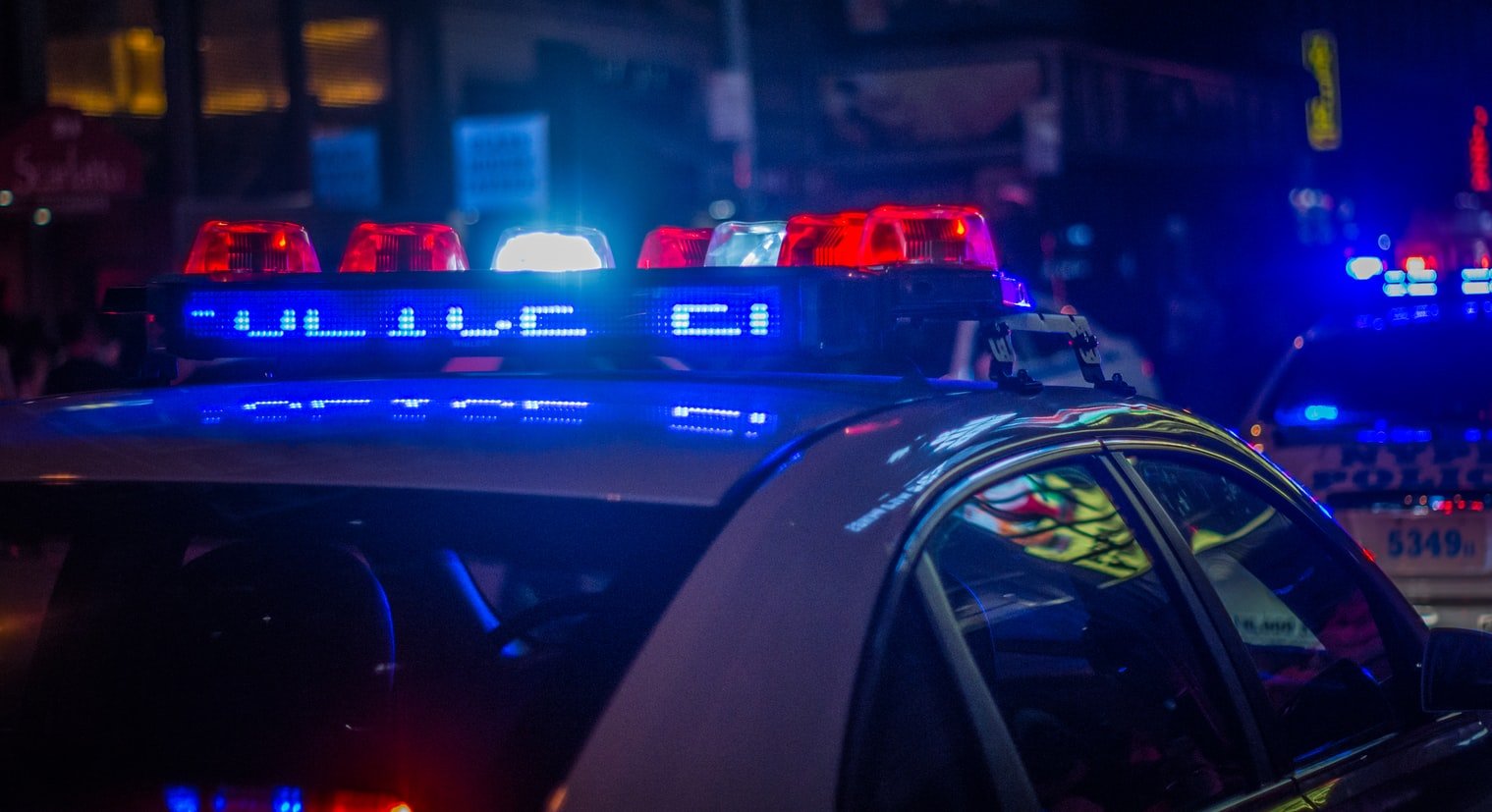 Daniel quickly changed tack. "Come on, babe, hurt you? I never hurt you...A little discipline never hurts anyone. And you know I love you..."
Suddenly he grabbed Helen, and it was all happening all over again. She was sobbing and trying to stay on her feet, dizzy from the pain and the fear, while Daniel screamed abuse at her.
Then suddenly there were strong arms around her and Daniel was shouting in a different tone. Helen opened swollen eyes to see two policemen, one was holding her up, while another handcuffed the raving, screaming Daniel.
Three days later, Helen was standing in front of a judge while Daniel pleaded guilty to aggravated assault and agreed to treatment in a psychiatric hospital. There was still a long road ahead for Helen.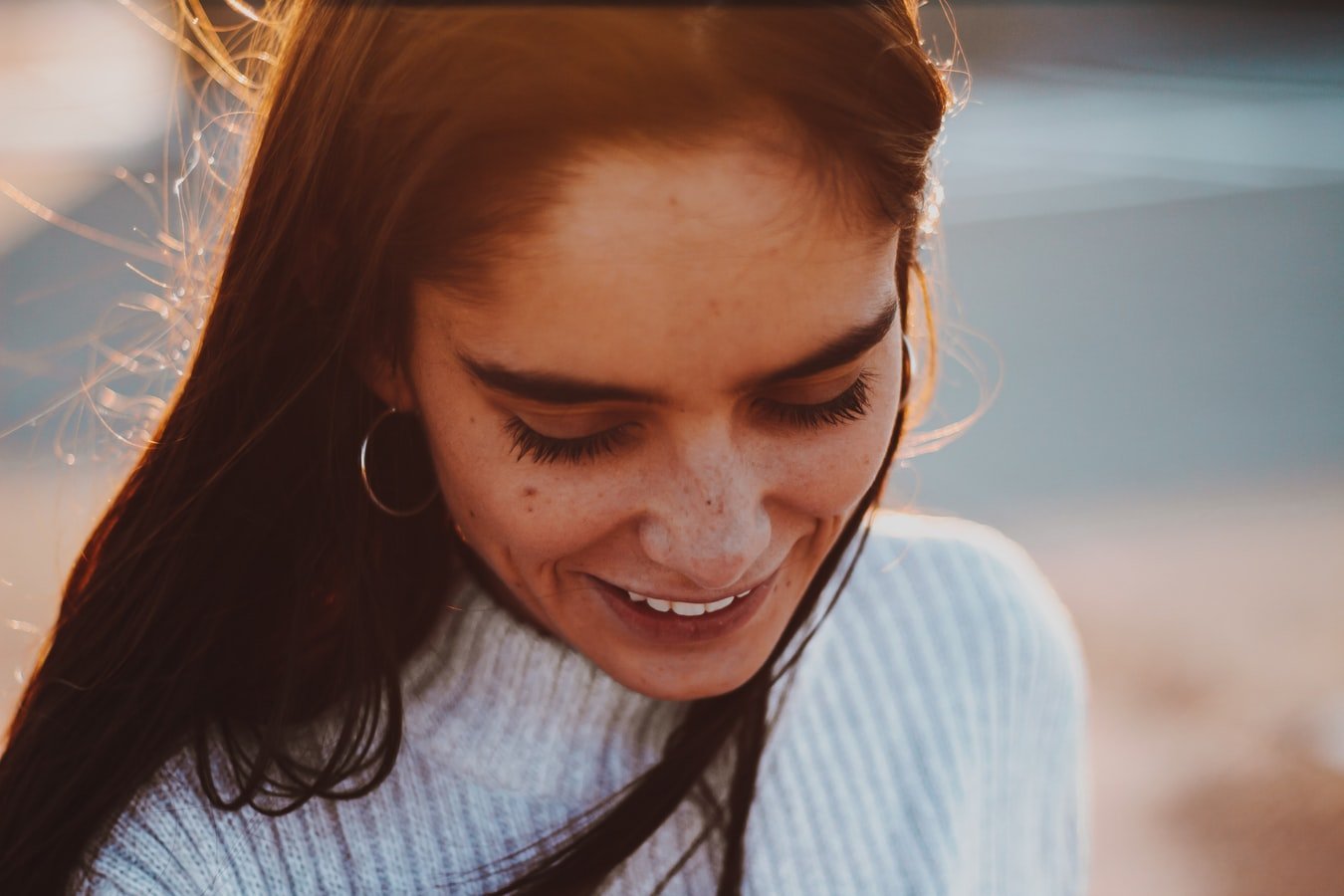 She had to reclaim her self-esteem and her life, but she knew she could do it. Two months later, she accepted an offer to spend a year in Strasbourg, working with their choir. 
Flying high above the Atlantic Ocean, Helen reflected on how different her life would have been if she'd chosen to eat that granola bar instead of catching the bus.
If you enjoyed this story, you might like this one about a widower who refused to allow his wife's abusive family to have contact with their daughter.