Kourtney Kardashian Turns Up the Heat Wearing a Tiny Bikini While Passionately Kissing Travis Barker
Kourtney Kardashian and Travis Barker packed on the PDA in a new post the former made on her Instagram page, sharing a picture of them kissing passionately. 
On Monday, Kourtney Kardashian took to her Instagram page to share a picture of herself and Travis Barker kissing passionately during their romantic trip to Amangari resort in Utah. 
Barker carried Kourtney in his arms in the steamy snapshot while they kissed in the middle of the desert. He was topless, revealing the multiple tattoos on his upper body. He also wore dark shades and black pants.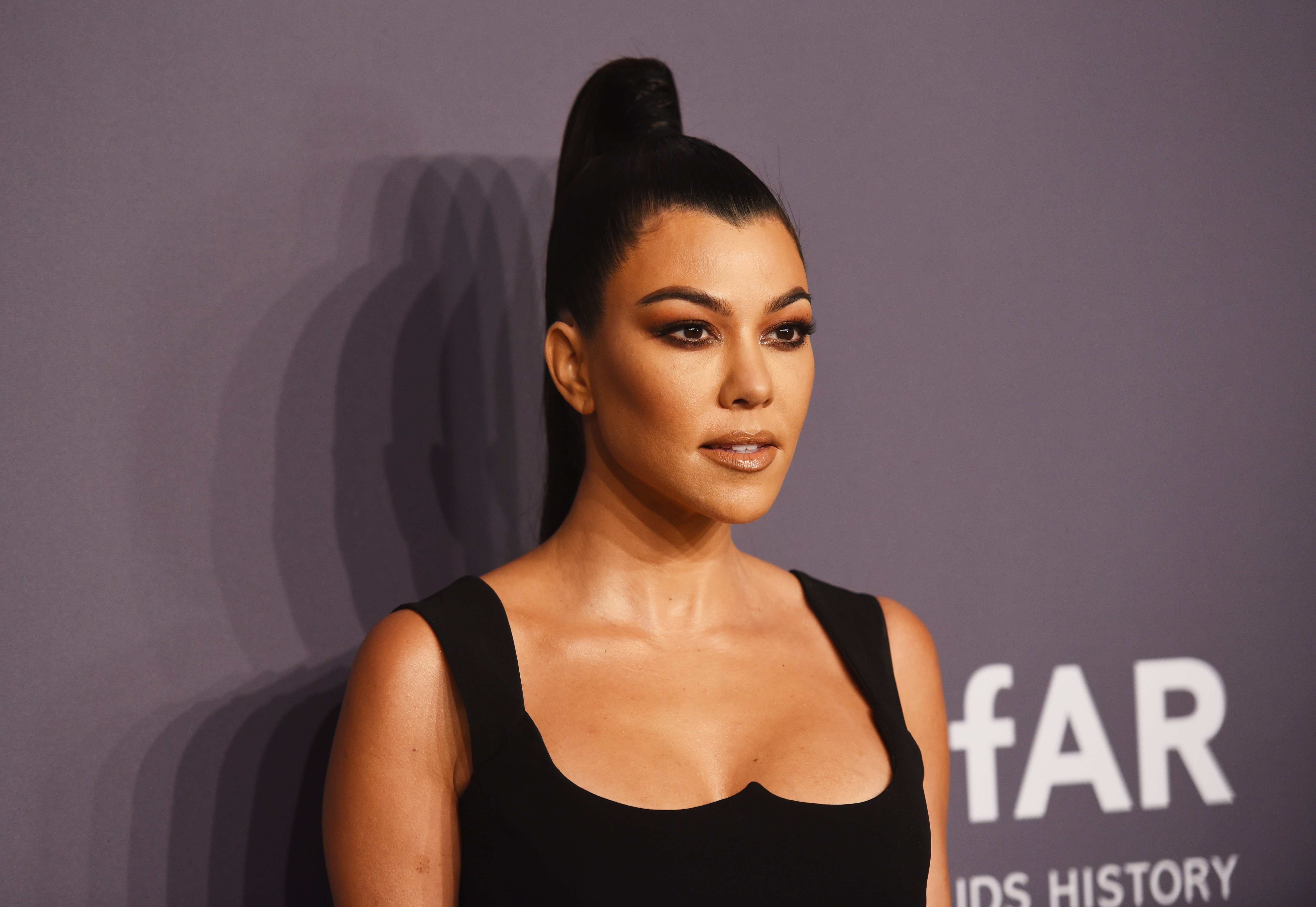 Meanwhile, Kourtney wore a tiny swimsuit, revealing her cleavage and backside, which Barker held. She also tied a white-and-black scarf over her head. In the post's caption, Kourtney wrote:
 "Just Like Heaven."
The PDA-filled snapshot generated many comments from Kourtney's famous friends, who expressed love for her and Barker's display of affection. 
While many of her friends were thrilled with the snap, there are chances Kourtney's ex and baby daddy, Scott Disick, might be displeased with it. 
Disick may be in for more heartbreak.
A source told People that Disick has not had it easy seeing Kourtney move on with Barker, revealing he has struggled with the reality of their flourishing bond. 
The source further explained that though Disick has been jealous of Kourtney's past romances, he sees a difference in her relationship with Barker compared to her previous relationships. The source said: 
"With Travis, he is struggling even more. Before Travis, Kourtney's relationships were never serious. It was more like flings. With Travis, it's different."
According to the insider, Disick was shocked when he found out Kourtney and Barker were dating and knows they moved very quickly with their relationship. 
Disick also struggles with his kids' love for Barker. Kourtney and her new boyfriend are like a family with the kids, and her baby daddy is having a hard with the situation. 
If the insider's revelations are accurate, then Disick may be in for more heartbreak as Kourtney and Barker's friends think they absolutely will be getting engaged sooner rather than later. 
Whatever happens from now on, the fact remains that Kourtney and Barker are completely in love with each other. As for where they go from here, time will tell.