Miranda Lambert Can't Hold Back Her Tears during First Live Concert since the COVID-19 Pandemic
Miranda Lambert got emotional and fought back the tears as she performed at her first live concert since the COVID-19 pandemic happened. The country singer expressed joy at returning to the stage.
Things got super emotional for country star Miranda Lambert as she was reminded of what normal used to feel like. Over the weekend, Lambert performed on stage for the first time since the COVID-19 pandemic began.
The singer's last concert was in March 2020 at Billy Bob's Texas in Fort Worth, Texas. Now, more than a year later, Lambert returned to her first love and couldn't help but get teary-eyed about the comeback.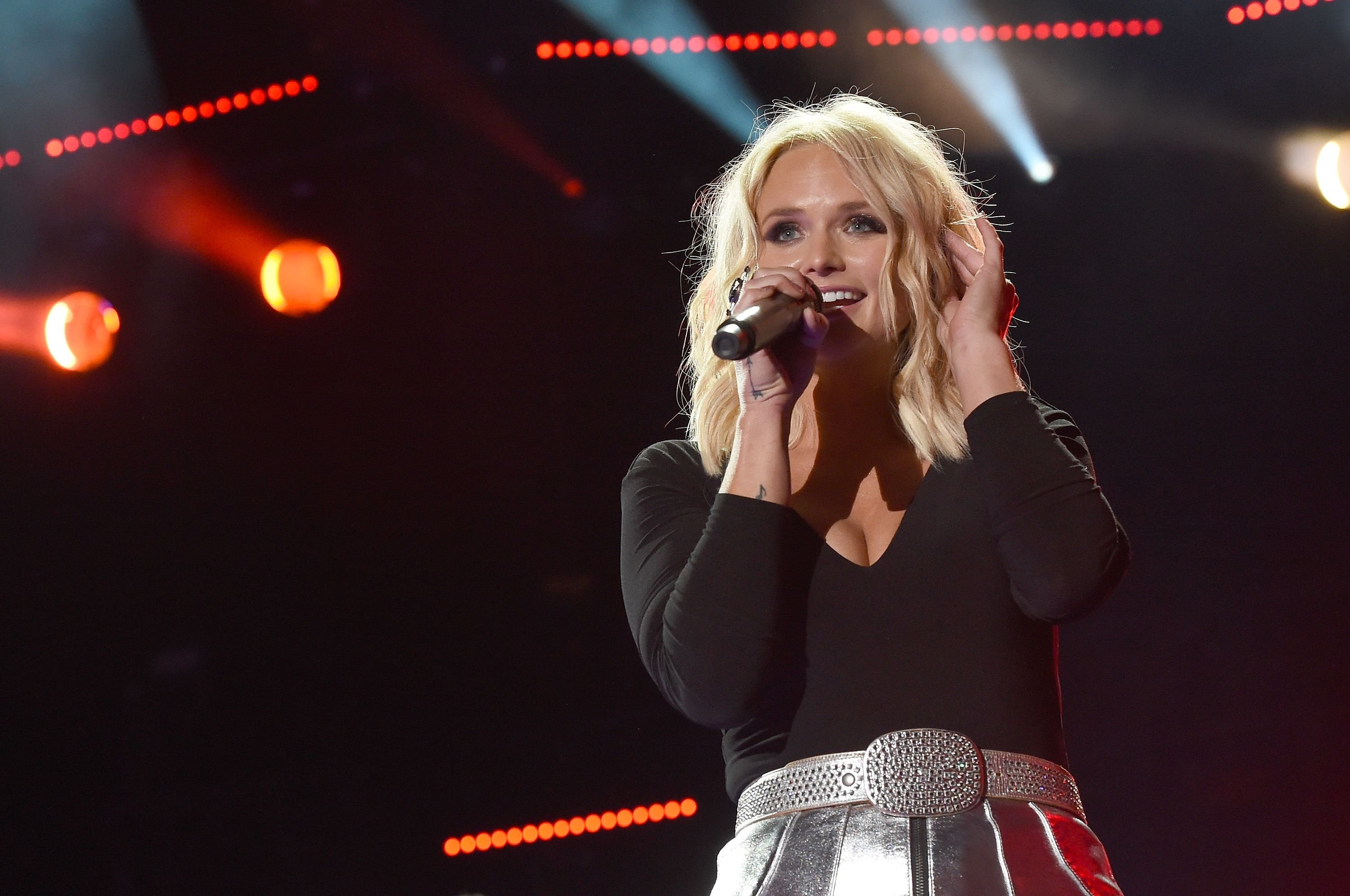 Lambert shared a Tik Tok video of her fighting back the tears on stage as she performed her song, "The House That Built Me." The crowd cheered loudly and helped the singer to complete parts of the song when she was too overwhelmed to sing.
Amid the difficult pandemic, Lambert was able to experience a new dynamic in her marriage to McLoughlin.
The "Bluebird" crooner then took to Instagram, sharing candid photos from the performance. She wore different outfits, including a sequined top with fringes and a black gown with colored frills. She wrote in the caption: 
"The warm welcome back to the stage with the band after over 400 days sure felt good! Loved getting back to my old stopping grounds."
Lambert noted that the comeback concert was hosted at Billy Bob's Texas and urged her followers to look forward to next weekend for two more shows. Per reports, the venue was sold out for the concert.
The 37-year-old vocalist spent the lockdown with her husband Brendan McLoughlin and was often vocal about her struggles with anxiety as she stayed holed up at home with the rest of the world.
In an emotional Instagram post last March, Lambert shared that with shows canceled and her missing her best friend's delivery, she felt more anxious than ever before about the state of the world.
The singer confessed that she missed being on the road. However, the Grammy award winner noted that she kept busy with chores on the farm, bonding with her animals, working out more, and writing new songs. 
Amid the difficult pandemic, Lambert was able to experience a new dynamic in her marriage to McLoughlin. In an interview with People, the artist shared that she learned a new thing about their union.
Lambert, who went on road trips with the former NYPD officer during the quarantine, joked about her husband being able to put up with her. She noted that they got to know each other better.