Indonesian Submarine Crew Sing Farewell Song in a Heart Wrenching Video Weeks before Their Deaths
Few weeks before their death, the crew members on the doomed Indonesian Submarine were seen singing a popular farewell song in a viral clip on social media.
An Indonesian submarine sank recently off the coast of Bali, leading the world to mourn their tragic death, but weeks before they died, the crew created a special moment.
A viral video captured the moment the submarine crew members heartily sang a farewell song a few weeks before their death. The song was initially recorded for an outgoing commander but has become symbolic following their untimely deaths.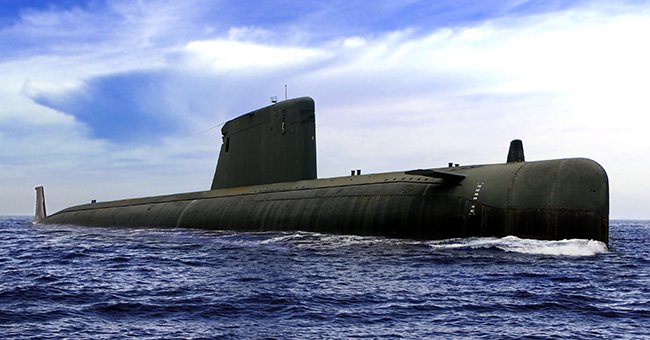 Submarine commander Heri Oktavian was part of the crew members who gave out a heartfelt rendition of an Indonesian pop song, "Sampai Jumpa," meaning "See you later."
The emotional moment was shared on Instagram by the song's composer, Erik Soekamti, and it attracted sympathy from thousands of viewers.
Poignant video shows crew of sunken Indonesia submarine singing farewell song https://t.co/xe3gOxUu6l

— The Guardian (@guardian) April 27, 2021
After a few days of searching for it, the Indonesian navy has finally declared all 53 members of the KRI Nanggala 402 crew dead. The remains of the submarine have been spotted underneath the sea, broken into three pieces.
The submarine and its crew members had been conducting a torpedo drill north of Bali when it suddenly disappeared. After the disappearance, a search team was assembled in hopes of rescue, but it all proved futile.
Leaders of the nation have tagged them as true patriots of the country.
Indonesia's Defence Minister Prabowo Subianto sent his condolences to the families of the deceased. The cause of the tragedy is yet to be known, but officials believe an electrical blackout might be a possible factor.
Several items were found in the ill-fated KRI Nanggala 402, including emergency survival suits which were found drifting underwater, showing that crewmembers took them out of their boxes during the emergency.
Other recovered items include a piece of the torpedo system and a bottle of grease used to lubricate periscopes. A prayer mat was also found in the doomed submarine.
Few days after its disappearance, hopes of survival were strongly held by many, but after authorities announced that the submarine had oxygen to last only three days, such hopes were shattered.
Photos of 53 fallen Indonesian submarine sailors emerge as tributes & condolences pour in https://t.co/WqRaakB9vJ pic.twitter.com/ihdj9tQcLe

— Mothership.sg (@MothershipSG) April 26, 2021
Navy authorities also revealed that there are no possibilities of any survival, and it believes the submarine sank to a depth of 2,000-2,300ft, deeper than its collapse depth of 655ft.
The diesel-powered KRI Nanggala 402 was actively in service in Indonesia since 1981 following the tragic death of its crew members, leaders of the nation have tagged them as true patriots of the country.