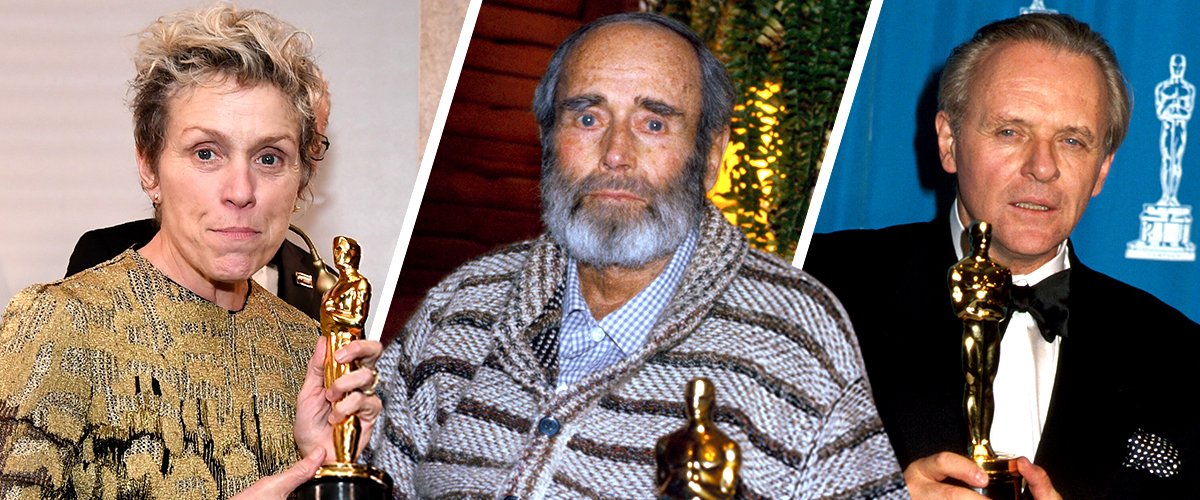 Getty Images
Meet the Oldest Oscar Winners, Including 83-Year-Old Anthony Hopkins Who Broke the Record in 2021
Anthony Hopkins was one of this year's Academy Award winners who attracted more attention as he became the oldest person to receive an acting Oscar.
Hopkins' portrayal of a man with dementia in "The Father" was so outstanding that it got him the Oscar for Best Actor even though most thought "Ma Rainey's Black Bottom" star Chadwick Boseman should have won posthumously.
With this new accolade, Hopkins, 83, made history as the oldest winner of a competitive Oscar in an acting category. Read on to see the legendary actors who held the record before him. The artists in this list received their awards for leading roles.
Although John Wayne had over 170 acting credits to his name and had been nominated for "Sands of Iwo Jima" and "The Alamo," he only took home his first and only Oscar in 1970 for his performance in "True Grit."
According to History, Wayne's accolade was seen as a sentimental win, especially because he had not been nominated for his most notable roles in films like "Stagecoach," "The Quiet Man," and "The Searchers."
Nine years after his Oscar win, Wayne passed away from cancer at the UCLA Medical Center. He left behind three sons, four daughters, and many grandchildren.
When Marie Dressler (born in November 1868) began acting, the Academy Awards ceremony didn't even exist. Fortunately, she kept herself active in the industry long enough to receive an Oscar.
She got the award in 1931 for playing hotel owner Min in "Min and Bill." Dressler was so talented that she was once named a more significant box-office attraction than Janet Gaynor, Jean Harlow, and even Mickey Mouse.
Although Dressler mainly worked on stage, she had successful parts in "Emma," "Tugboat Annie," and "The Late Christopher Bean." The actress died in July 1934 of kidney failure and cancer.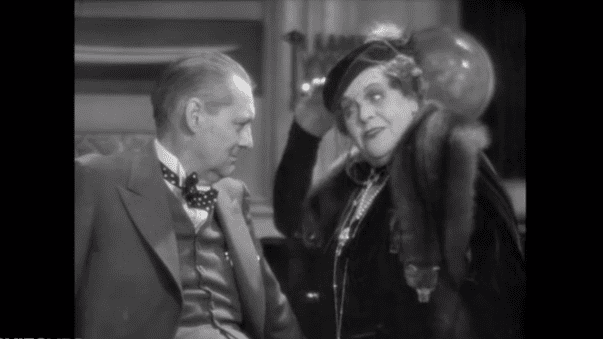 Lionel Barrymore and Marie Dressler in "Dinner at Eight" (1933) | Photo: YouTube/Movieclips Classic Trailers
For Frances McDormand, the Oscars 2021 was very significant. Apart from taking home the Academy Award for Best Actress for "Nomadland," she got to thank the film's sound mixer, Michael Wolf Snyder, in a very peculiar way.
Wolf Snyder, who suffered depression for years, died of suicide in March 2021. To honor him, McDormand looked up during the event and howled loudly. The late sound mixer was included in the ceremony's In Memoriam segment.
McDormand has won three Oscars so far: the first came in 1996 for "Fargo" and the second in 2018 for "Three Billboards Outside Ebbing, Missouri."
[Henry Fonda] sadly passed away in August 1982, only months after receiving the Oscar.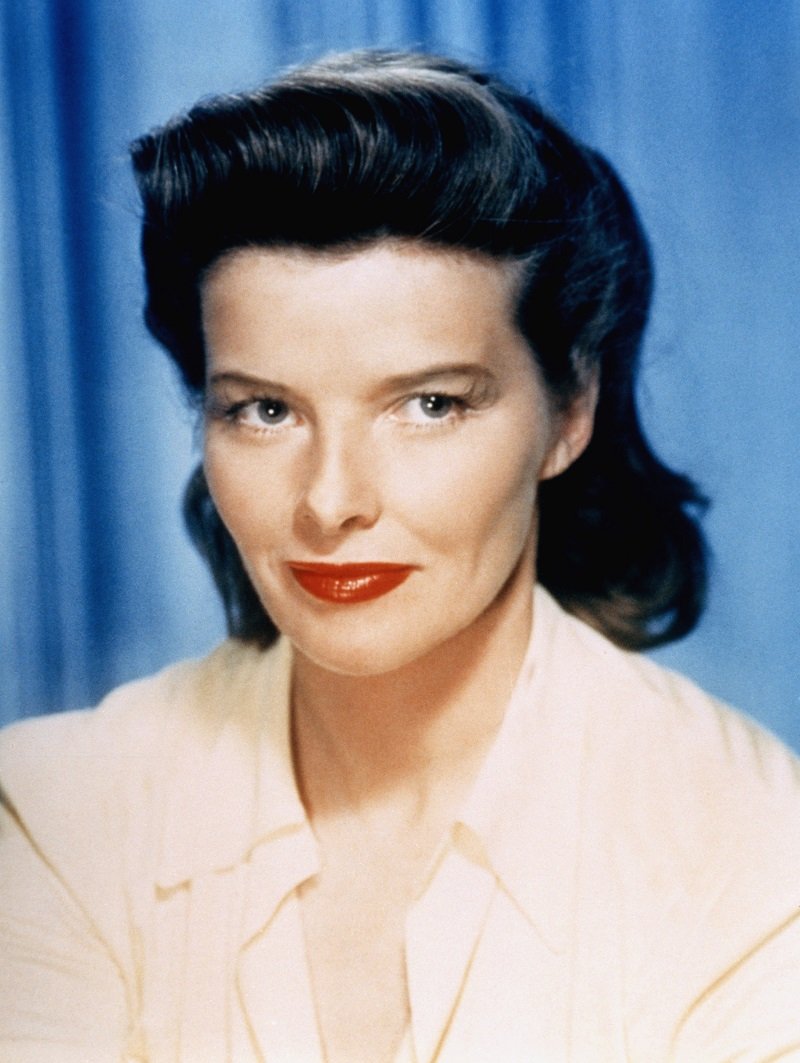 Portrait of Katharine Hepburn | Photo: Getty Images
Katharine Hepburn's career in the entertainment industry is nothing short of remarkable. She won her first Oscar for "Morning Glory" at 26 years old in 1934, and her last for "On Golden Pond" at 74 in 1982.
One of the most interesting aspects of Hepburn's life was that, while she was nominated for 12 Academy Awards and took home four, she never attended a ceremony to receive them.
For Hepburn, who worked in classic films like "Woman of the Year" and "Bringing Up Baby," prizes were "nothing" as her work was her prize. She passed away in June 2003.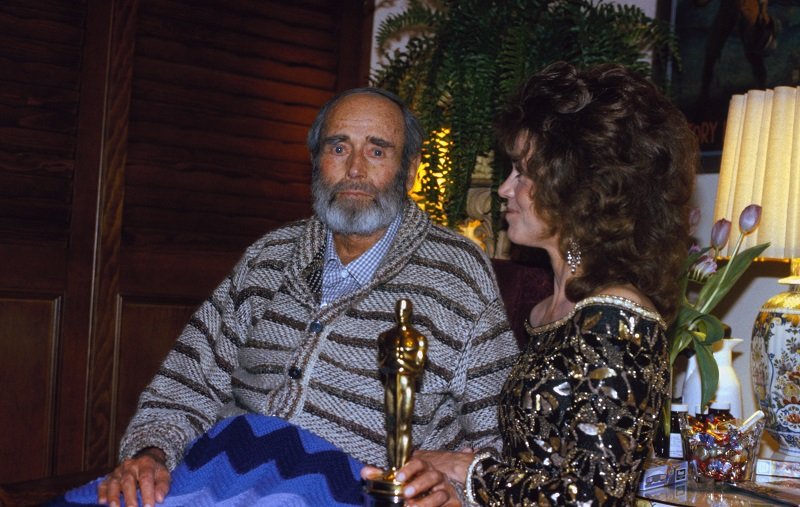 Henry Fonda and his daughter, Jane Fonda, holding the Oscar at his home in March 1982 | Photo: Getty Images
Speaking of "On Golden Pond," that movie also gave Henry Fonda his first Oscar for Best Actor even though he had already appeared in several classic films, including "You Only Live Once" and "12 Angry Men."
Four years before being awarded the Oscar, he received the sixth Life Achievement Award of the American Film Institute, where he was described as the "definitive American actor."
Fonda, who battled heart disease since 1974, sadly passed away in August 1982, only months after receiving the Oscar. He is still considered one of the most influential actors in Hollywood's history.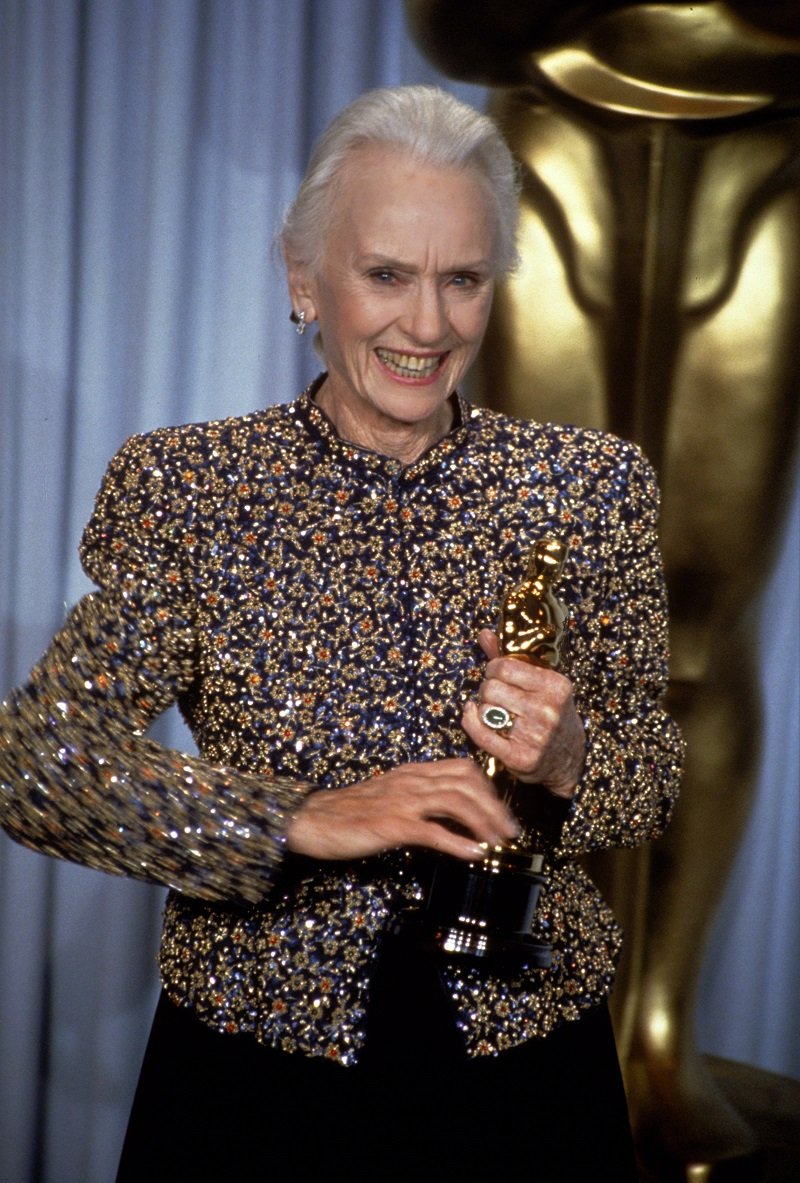 Jessica Tandy circa 1990 in Los Angeles, California | Photo: Getty Images
Another actress who received an Academy Award later in life was Jessica Tandy. Her portrayal of Daisy Werthan in "Driving Miss Daisy" was exceptional enough to get her the Oscar for Best Actress in 1989.
Tandy, who died in September 1994, is still the oldest female actor to receive such an award. Anthony Hopkins undoubtedly joined a group of legendary actors.
If you or someone you know is considering suicide, please contact the National Suicide Prevention Lifeline at 1-800-273-TALK (8255), text "help" to the Crisis Text Line at 741-741, or go to suicidepreventionlifeline.org.
Please fill in your e-mail so we can share with you our top stories!