Serena Williams Shows Her Figure While Spinning around in a White Knitted Dress on a Tennis Court
Serena Williams quickened pulses recently when she took to social media with a short video clip that saw her dressed in a long white number— her fans loved it, but she thought it hilarious. 
In the past couple of weeks, Serena Williams stunned her fans with gorgeous shots of herself more times than anyone cares to remember— not that anyone is complaining, the reaction is quite the opposite, and fans have been lapping it all up. 
Her latest post was a video she shared via her Instagram page; it featured her dressed in a long white knitted gown that clung slightly to her attractive frame.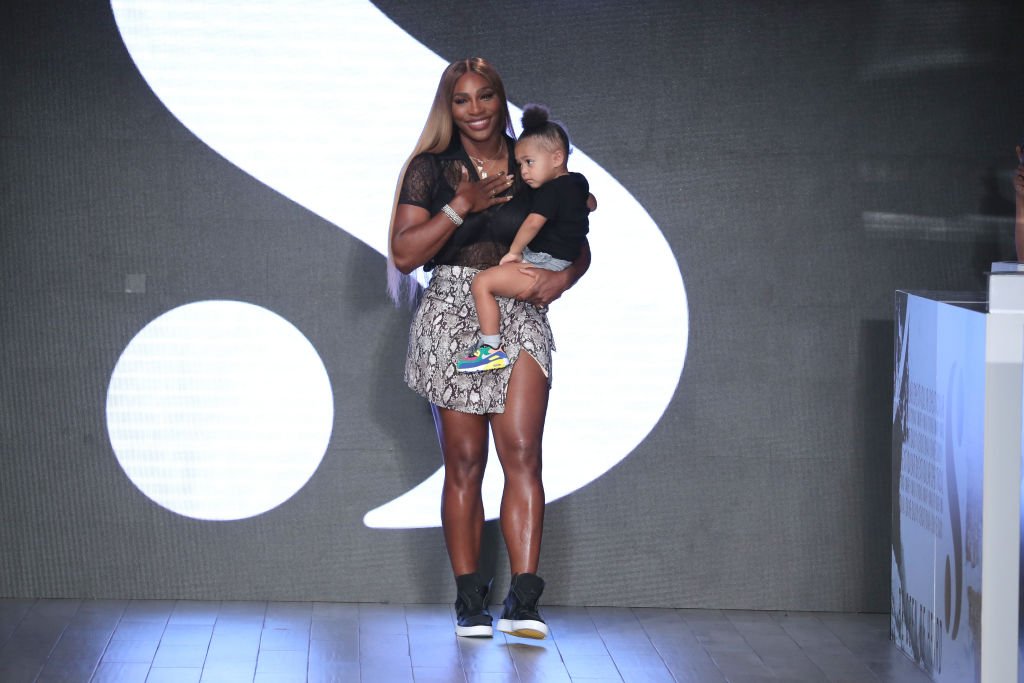 The video saw her holding a part of the dress in her hand as she spun around on a tennis court. Her daughter Olympia was also featured in the footage; the little tot was caught in motion running towards something out of the camera's range. 
She wore a cute red dress, but not much else could be seen of her— she was a streak of red against the otherwise dull green that dominated the area. 
Williams mentioned the run in her caption. She wrote, "Fun in the sun... look at Olympia run," and added that she thought it "hilarious." 
In the comment section, many fans gushed over the image of the talented sportswoman in white, but some seemed to be more amused by the running Olympia. 
Some even tried to guess where she was headed— and just like that, the little tot stole the show. Her mom doesn't mind sharing the stage with her young offspring though, in fact, they have been doing it for quite some time. 
Her marriage to the techpreneur is one for the books.
Olympia is Williams' only child, and she shares her with her husband, Reddit co-founder Alexis Ohanian. She first hinted about her pregnancy in a post via Snapchat in April 2017. 
She and Ohanian welcomed their daughter on September 1, 2017, a couple of weeks after they tied the knot. The delivery was not an easy one, and there were enough complications to make anyone swear off giving birth. 
However, Williams is not like that. She once told Vogue she is willing to have more children but only at her pace. After the birth, she started working on getting her body back to its normal proportion; however, breastfeeding kept interfering. 
It pushed the fashion icon to abandon breastfeeding — an agonizing decision that made her break down in tears before her daughter. Her husband, God bless his soul, supports her as much as he can. 
Her marriage to the techpreneur is one for the books and is ranked pretty high on favorite celebrity couples. Still, Williams revealed that their marriage is only blissful because they actively "work at it."
Hopefully, the two lovebirds will soon expand their family. However, fans will have to settle for the entertaining Olympia until that happens.