Serena Williams' Daughter Olympia Enjoys Pool Day Wearing a Pink Swimsuit with Her Doll Qai Qai
Serena Williams' daughter recently melted many hearts after a shot of her having fun in the pool with her famous doll Qai Qai surfaced on social media. 
Serena Williams' adorable daughter Olympia enjoys spending time cooling off with her dad in the pool at their home, but she loves it even more when she gets to bring her doll Qai Qai along with her. 
That was exactly what was happening when Olympia's father, Reddit co-founder Alexis Ohanian took to his Instagram story with a shot of the adorable toddler standing knee-deep in their large swimming pool with her doll in hand.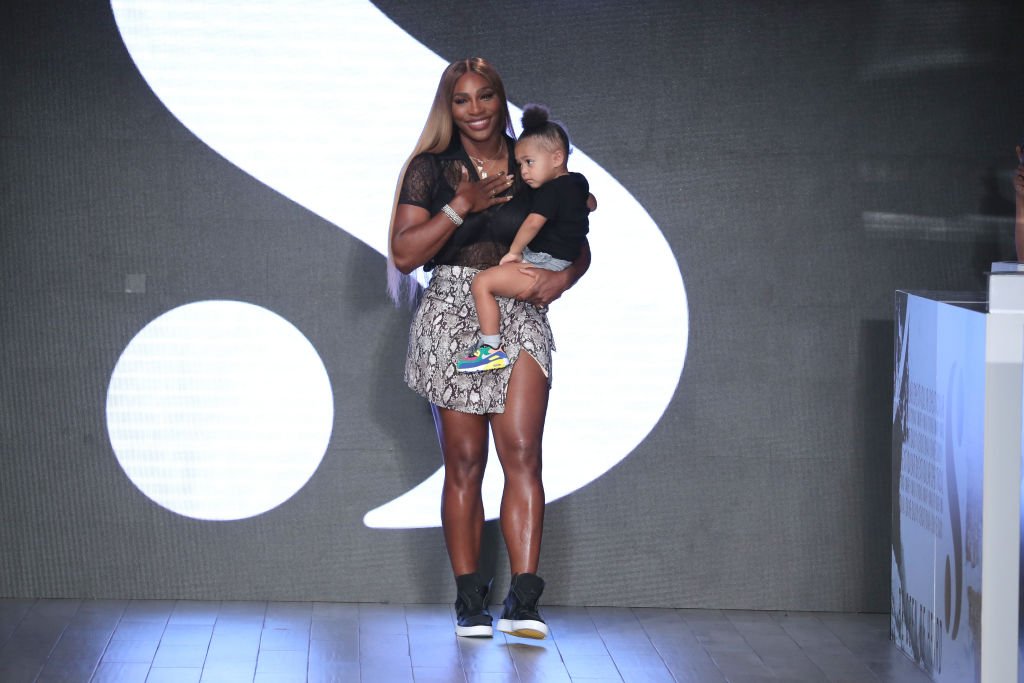 Olympia raised her beloved Qai Qai as high as her hands could stretch, as though showing her off to the world. The expression on her face was a joyful one.
She had an open-mouthed smile plastered across her cute facial features, her eyes focused on Qai Qai. Strangely enough, the doll also seemed to have its eyes upturned and had a smile on its lips.
Olympia was dressed in a pink one-piece swimsuit with a zipper down the middle while Qai Qai sported a pink swimsuit with the Nike logo on it.  The proud father did not feature in the shot but was most likely the one holding the camera. He captioned the post,
"Current situation." 
The same picture also found its way to Olympia's personal Instagram account. The page, which is verified, is reportedly handled by her parents, and it already boasts more than 600 thousand followers, most of whom are in love with the gorgeous child. 
The little girl gave people glimpses of her talent earlier this summer. 
Olympia was born in 2017, and she is the only child between Williams and Ohanian. Three years after her arrival and the girl already has everyone, especially her parents, wrapped around her little pinkies.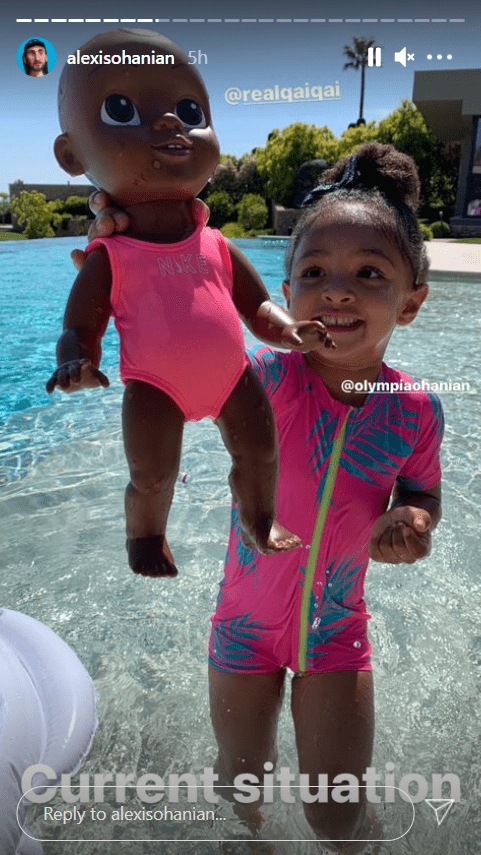 The couple dotes on the girl and spends a lot of time with her, so it is no wonder that she may be picking up some of their favorite things. Olympia's father is ever ready to show her the ropes of the tech world, but it is her mom's lifestyle the toddler seems to be leaning towards. 
Earlier this month, Olympia starred in a poolside photoshoot alongside her superstar mother, and last month, the duo was in another, this time, for Stuart Weitzman.
Olympia seems like a natural fashionista — not that fans are surprised; her mother is herself a fashion icon with a clothing line to prove it. Still, many know her better as the talented sportswoman with a successful tennis record.
However, her daughter seems to have that part of her within as well. The little girl gave people glimpses of her talent earlier this summer when she joined her mom at the tennis court.
She is already taking lessons to become proficient in the game. Her mother and father agonized over the decision to introduce her to the game but ultimately decided to use it as a way to keep her busy during the pandemic. 
In October, Williams revealed she had signed up Olympia for tennis lessons anonymously, and she thinks the toddler likes it. Fans can't wait to see what her best moves will be or if she will make it into a career like her mother.