Story of the Day: Woman Has an Affair with Her Husband's Stepfather
Today's #storyoftheday is about a woman, Carrie, who unexpectedly fell in love with her husband's stepfather and later formed a romantic relationship with him.
Love knows no bounds, be it race, gender, or age -- the heart wants what the heart wants. But what if the heart chooses a married man? Here's the story of Carrie, a woman who fell in love with her stepfather-in-law.
Carrie and John met at a local pub through mutual friends. They instantly hit it off and exchanged numbers during their first meeting, resulting in many dates, and eventually, a grand wedding.
CARRIE AND JOHN'S WEDDING
Carrie's parents have always supported her decisions and were happy to see their daughter in the hands of a good man. Similarly, John had a supportive mom and stepdad, who stood as his father figure since high school.
It only took the pair a year of courtship to realize they wanted to spend forever together. As they were of age, Carrie and John knew that tying the knot was a step towards the right direction in their lives.
The newlywed decided to live in San Diego, near John's parents' home. They had their lives planned out and wanted to have a child during their third year as husband and wife, but they began to experience marital problems after a few months.
TROUBLE IN PARADISE
Several disagreements would turn into arguments for the couple. According to Carrie, her husband was becoming a slob as time went on and showed several signs of immaturity during discussions.
She only finds comfort in knowing that John has likewise moved on and is engaged to a woman.
John would barely help with household chores and would have friends over to watch football games without first asking his wife if it would be okay to have guests over. It had only been a year since their wedding, but their marriage was already on the rocks.
The couple sought help through couples therapy in hopes that they could salvage their relationship before it gets the best of them. However, their decision to see a professional later resulted in an argument over the bills.
CONSOLED BY HER FATHER-IN-LAW
As her parents lived in a different state, Carrie would seek advice and guidance from John's stepfather, Robert. Every time they talked or had coffee in his home, Carrie would be left in awe at the man's wisdom.
The more they spoke, the more she realized why her husband looked up to his stepdad. Although at times he would disagree with his daughter-in-law's ways, Robert concurred that John had child-like tendencies as he was spoiled by his mother growing up.
Carrie and Robert, then 25 and 55, grew close to each other and spent time together while John was at work. But what was a friendly bond between the two eventually turned into a romantic involvement.
FALLING IN LOVE
Carrie found solace and Robert and undeniably developed feelings for him. Meanwhile, Robert's relationship with John's mother grew platonic over the years until it simply became a relationship without love.
While they admitted their feelings for each other, the pair knew it was wrong. During one of her visits, Carrie and Robert could not hold back and shared a passionate kiss while no one was around.
In hopes of not hurting anyone, especially John, Carrie and Robert tried to hide their emotions and keep their distance. However, doing so was difficult as Carrie and John would visit them every other Sunday.
On days where the married couple would visit John's parents, Carrie would feel very awkward around Robert while he tried to maintain a calm aura. No one noticed that they barely spoke on Sundays, but deep down, Carrie's feelings only grew stronger.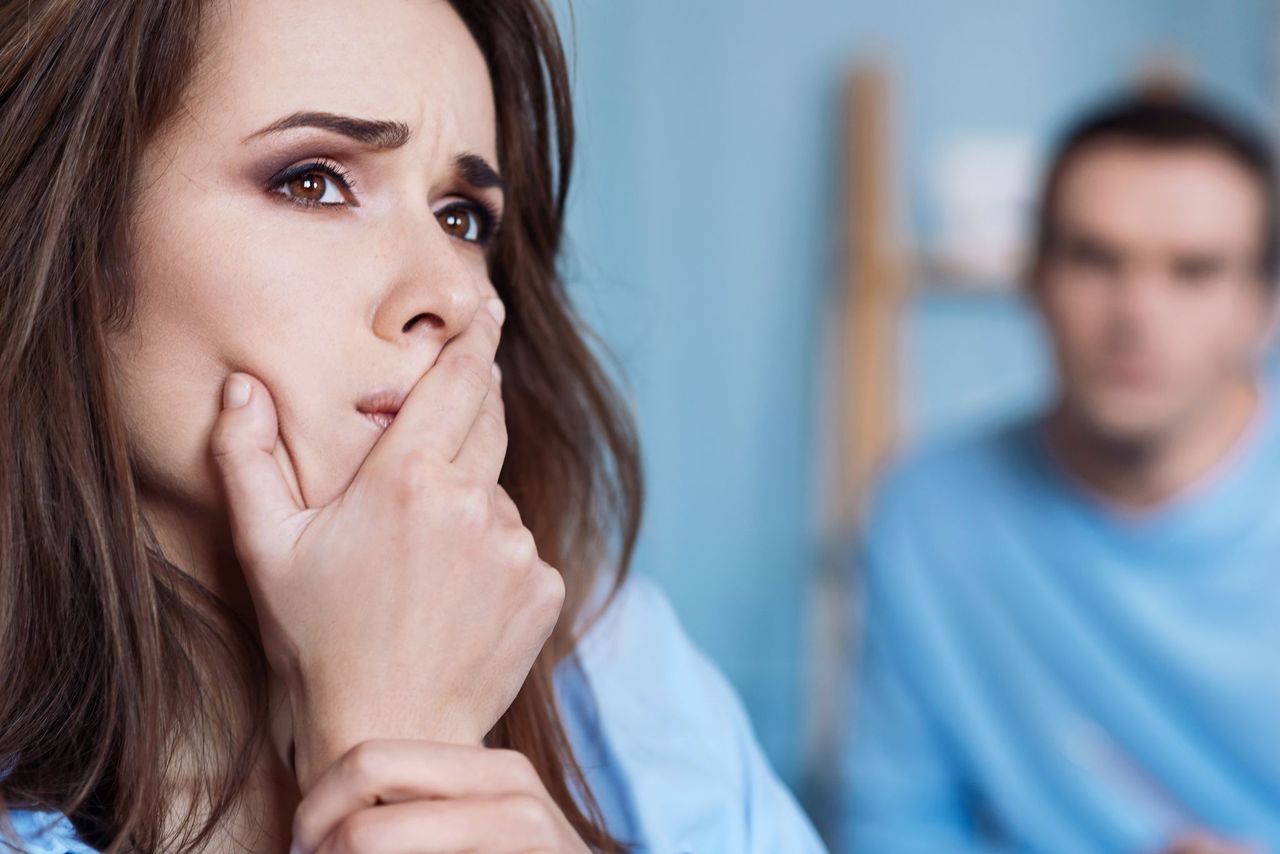 MAKING THINGS RIGHT
After six months, Carrie and John's relationship took a final blow. Their differences brought out the worst in them, and it was clear that no one was going to change or give way for the other. Moreover, John only reminded Carrie of his stepfather -- the only man who clouded her thoughts.
Carrie and John decided it was time to end their marriage and divorced amicably. It only took a week for them to settle everything before Carrie left their home to live in a different city and restart her life.
As soon as Robert learned of their divorce, he reached out to Carrie and asked if she was alright, making sure she had a place to stay. Carrie responded, and their one-time exchange turned into full-blown conversations.
RECONNECTING
Carrie's heart was happy despite the divorce because she did not have to think about hurting John while talking to his stepfather. Later, Robert and his wife decided it was also time to call it quits, having been distant for a while.
The inevitable happened as Carrie and Robert began dating. When showing affection in public, people would look at them in a strange manner because of their evident age gap, but they never seemed to mind.
It has been years since the divorce. Currently, Carrie and her ex-stepfather-in-law are married and about to welcome their first child. They also reached out to John before tying the knot but were turned down and disgusted by their union.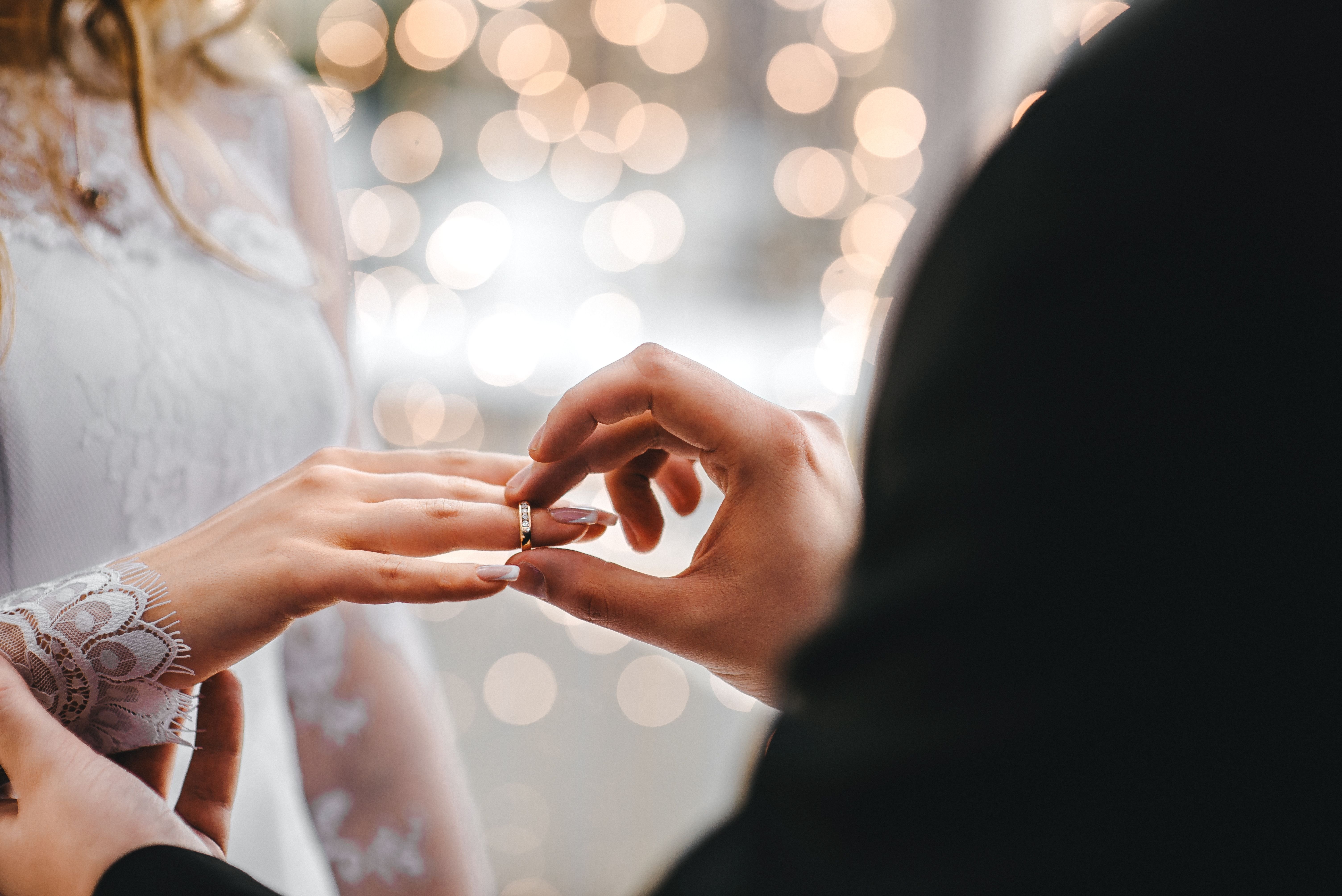 THE 30-YEAR AGE GAP
Although they have a 30-year age gap, they seem to get along very well and are excited to raise a child together. At times, they talk about how they must have hurt John but also realized that their happiness was more important at the moment.
According to Carrie, John had his moment to prove that he was worth having as a husband but failed miserably. She only finds comfort in knowing that John has likewise moved on and is engaged to a woman.
Love certainly knows no bounds but sometimes may hurt others. Do you think Carrie was wrong for pursuing a relationship with her ex-husband's stepfather? Or was she right for following her heart? For another relationship story, read about a man who embarrassed his wife on her birthday.