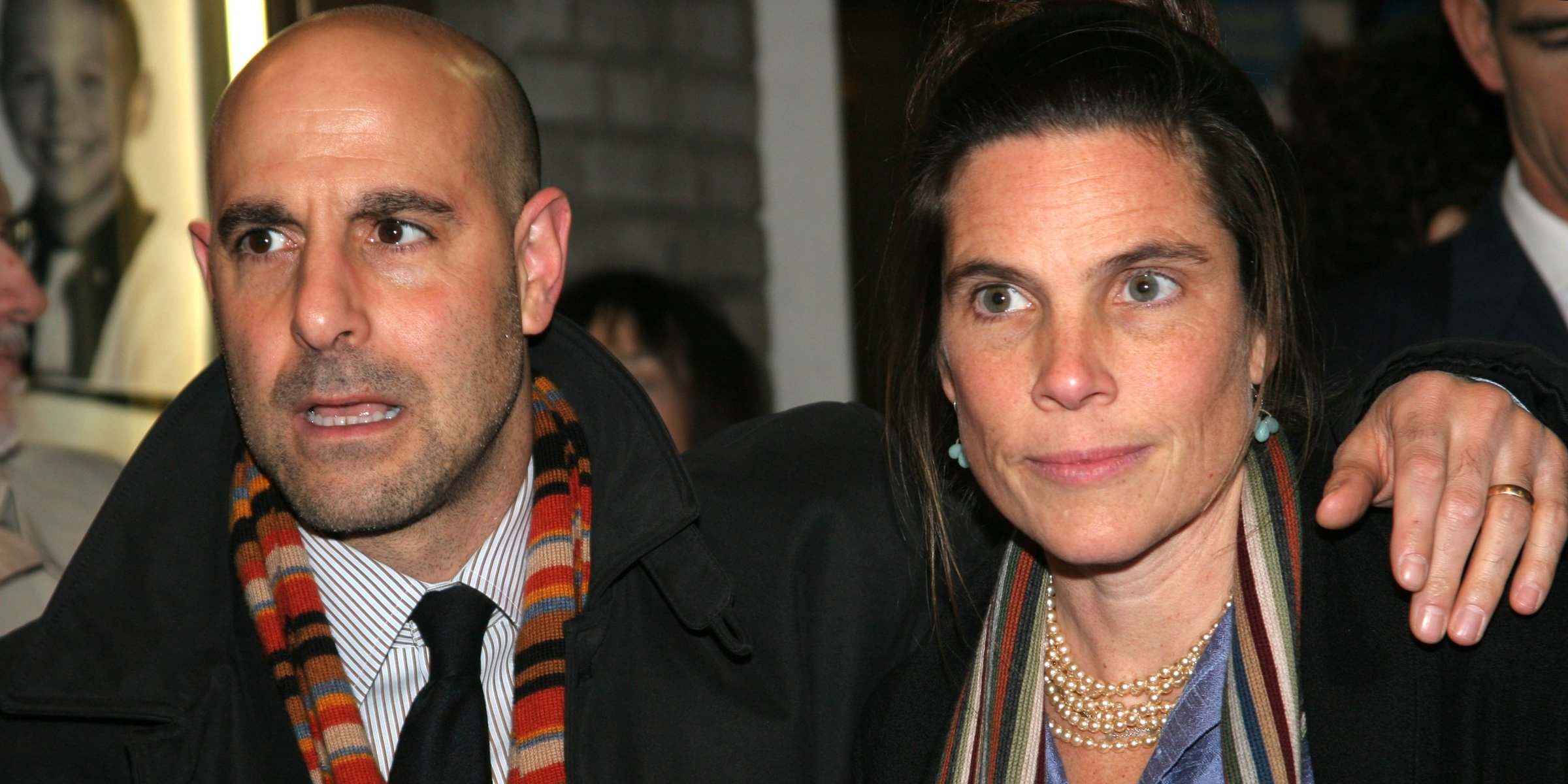 Stanley and Kate Tucci | Source: Getty Images
Stanley Tucci's Late Wife Kate Tucci Once Met His Current Wife: Stanley's Life with Kate and after Her Death
"Shall We Dance?" actor Stanley Tucci suffered a brutal loss when his wife and mother of his three children, Kate Tucci, passed away in 2009.
In 2009, Stanley Tucci's wife of 14 years and the mother of five children, three of which she shared with the actor, passed away. Kate Tucci had cancer, and her passing left Stanley devastated.
Even though the couple's marriage had gone through some rocky patches and even overcome infidelity, Kate and Stanley were devoted to each other. His wife's death transformed Stanley's life.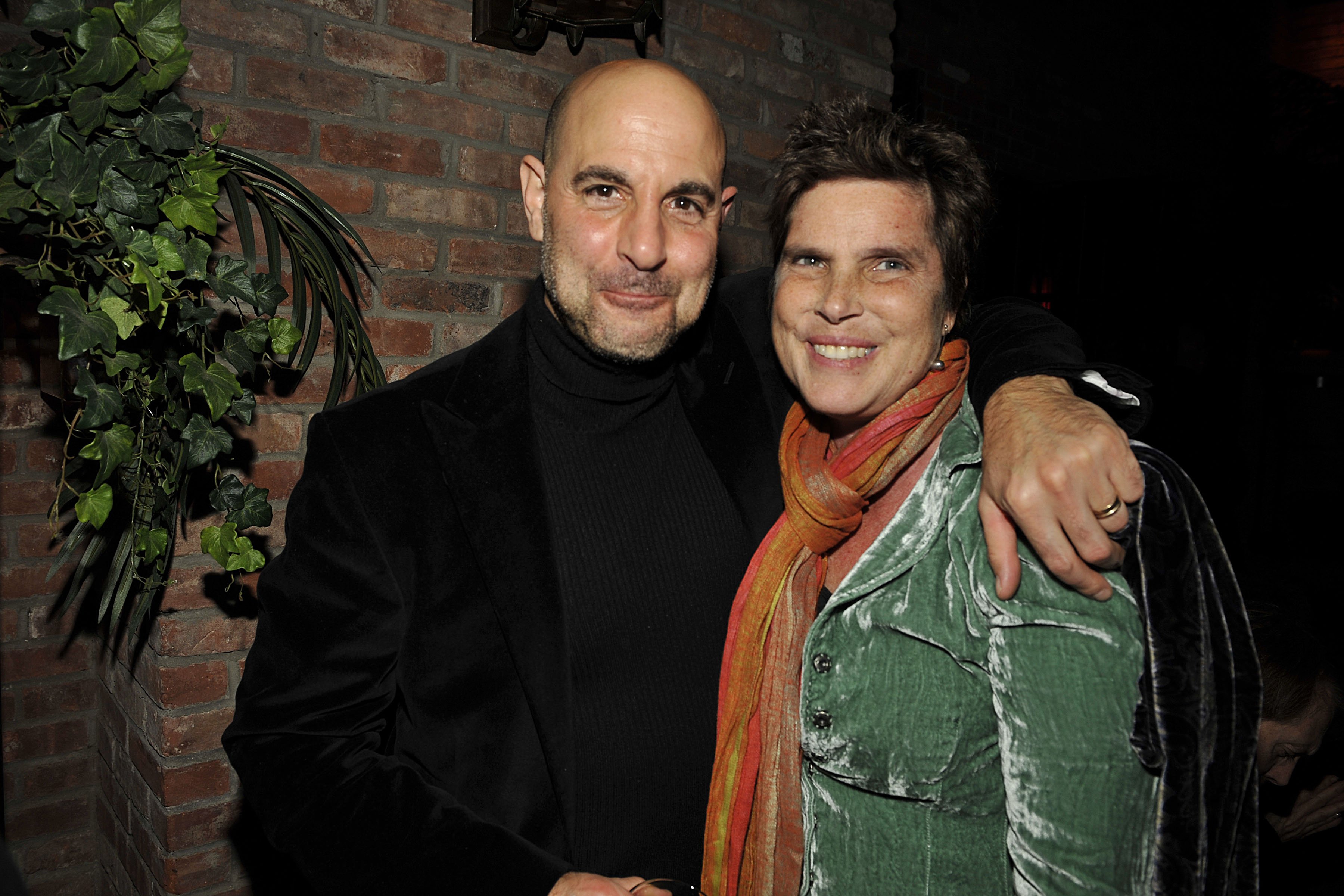 Stanley Tucci and Kate Spath at a screening of "Milk" in November 2008 | Source: Getty Images
Kathryn Spath Tucci was a devoted wife, mother, and dedicated social worker. Her father was a respected businessman and vice president of Enerpac Applied Power Inc., and her mother was a family therapist.
Kate was born in San Francisco, California, on April 26, 1962. She attended Lawrence University, a liberal arts college, and later enrolled in New York University, where she majored in social work.
She was also involved in showbusiness and worked as a producer for TV, in shows like "American Idol" and the film "Blind Date" starring Stanley Tucci and Patricia Clarkson.
Her involvement in the entertainment world brought her into the orbit of Stanley Tucci, whom she met at an awards ceremony in 1995, and the woman who would one day become his second wife.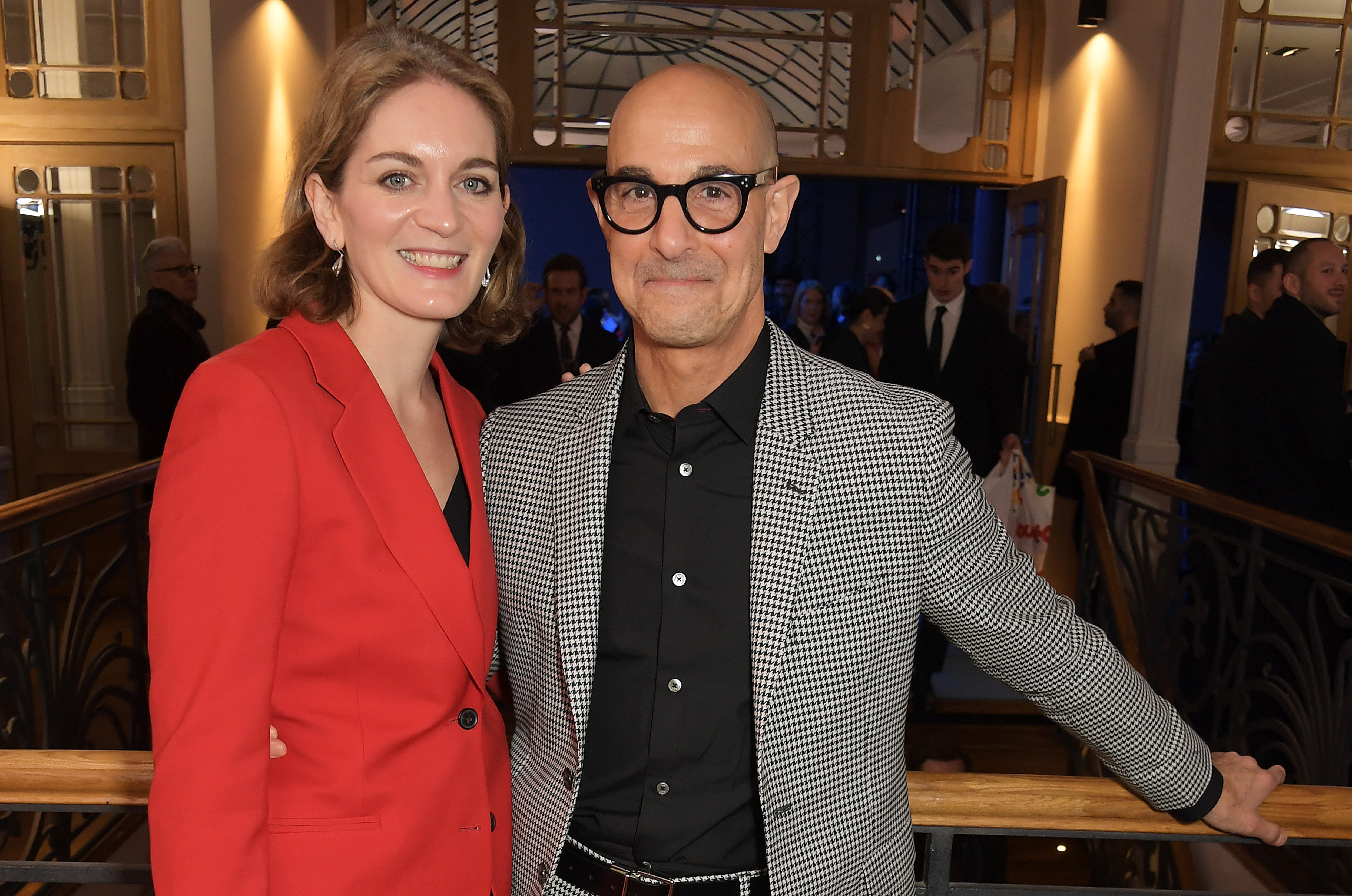 Felicity Blunt Tucci and Stanley Tucci during Paris Fashion Week in January 2020. | Source: Getty Images
Stanley's Late Wife Once Met His Current Wife
Stanley and Kate attended the premiere of his movie "The Devil Wears Parda" in 2006, in which he co-starred with Meryl Streep, Anne Hathaway, and Emily Blunt. Emily introduced the Tuccis to her sister Felicity Blunt, and she took a photo with Kate. Stanley said:
"Felicity — Emily's sister, my wife — she and Kate talked at the premiere that night and I have a photo of them together, which is so odd. And then many years later, I ended up marrying Felicity."
Before Stanley started making the movie, Kate had been diagnosed with breast cancer. She fought on for four years before succumbing to the disease. Three years after Kate's death, Stanley and Felicity were married and share two children: Matteo, born in 2015, and Emilia, born in 2018.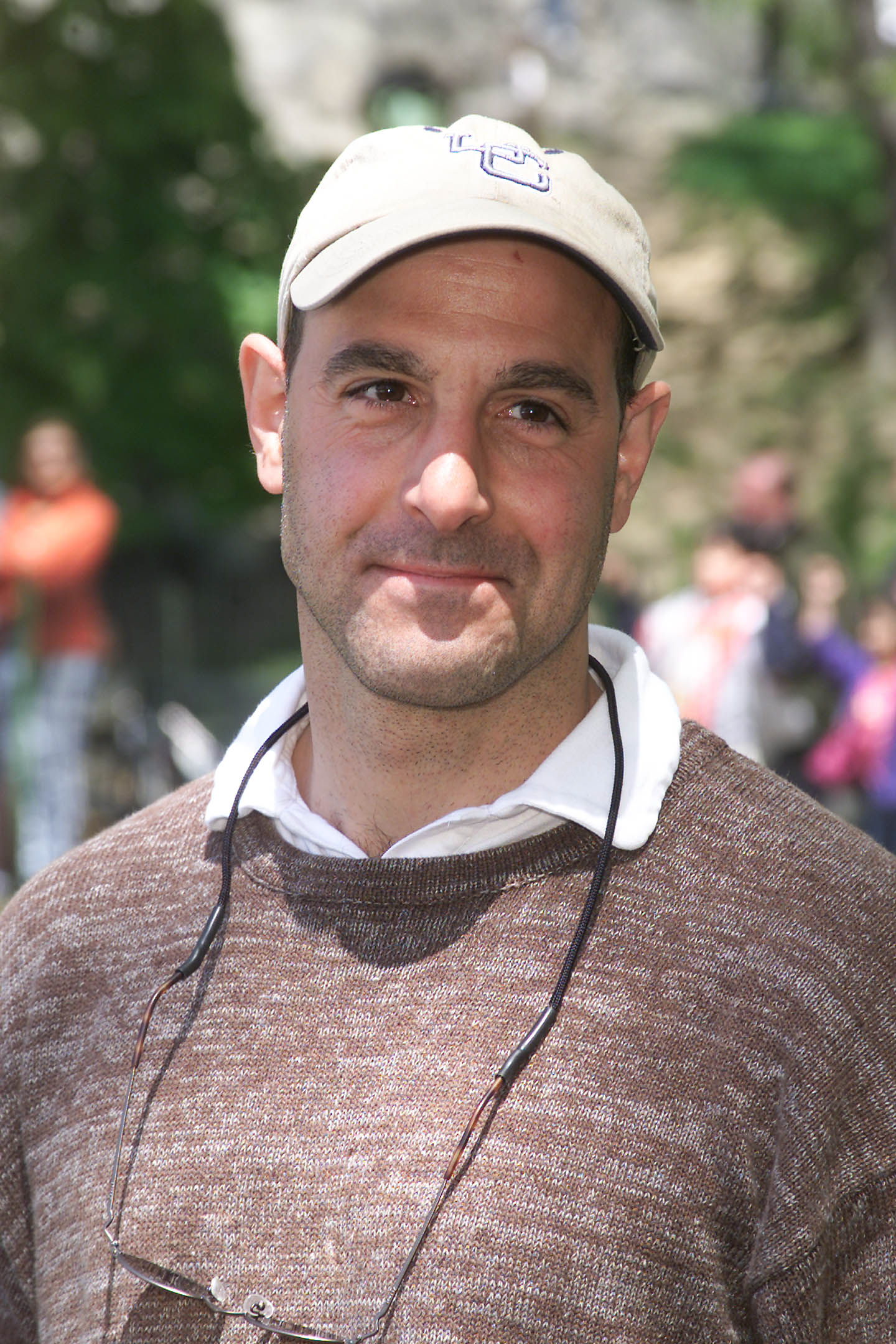 Stanley Tucci in Central Park on April 29, 2001 | Source: Getty Images
Kate Was Married Before Stanley
Before she met Stanley, Kate was married to actor and stage manager Alexander Robert Scott, the son of iconic actor George C.Scott, known for his roles in movies like "The Hustler," "Patton," "Taps," and "12 Angry Men."
Stanley was diagnosed with cancer, a tumor at the base of his tongue.
Kate and Alexander were married in 1983 and had a daughter, Christine. The marriage ended in 1994, and a year later, Kate met another actor who swept her off her feet: Stanley Tucci.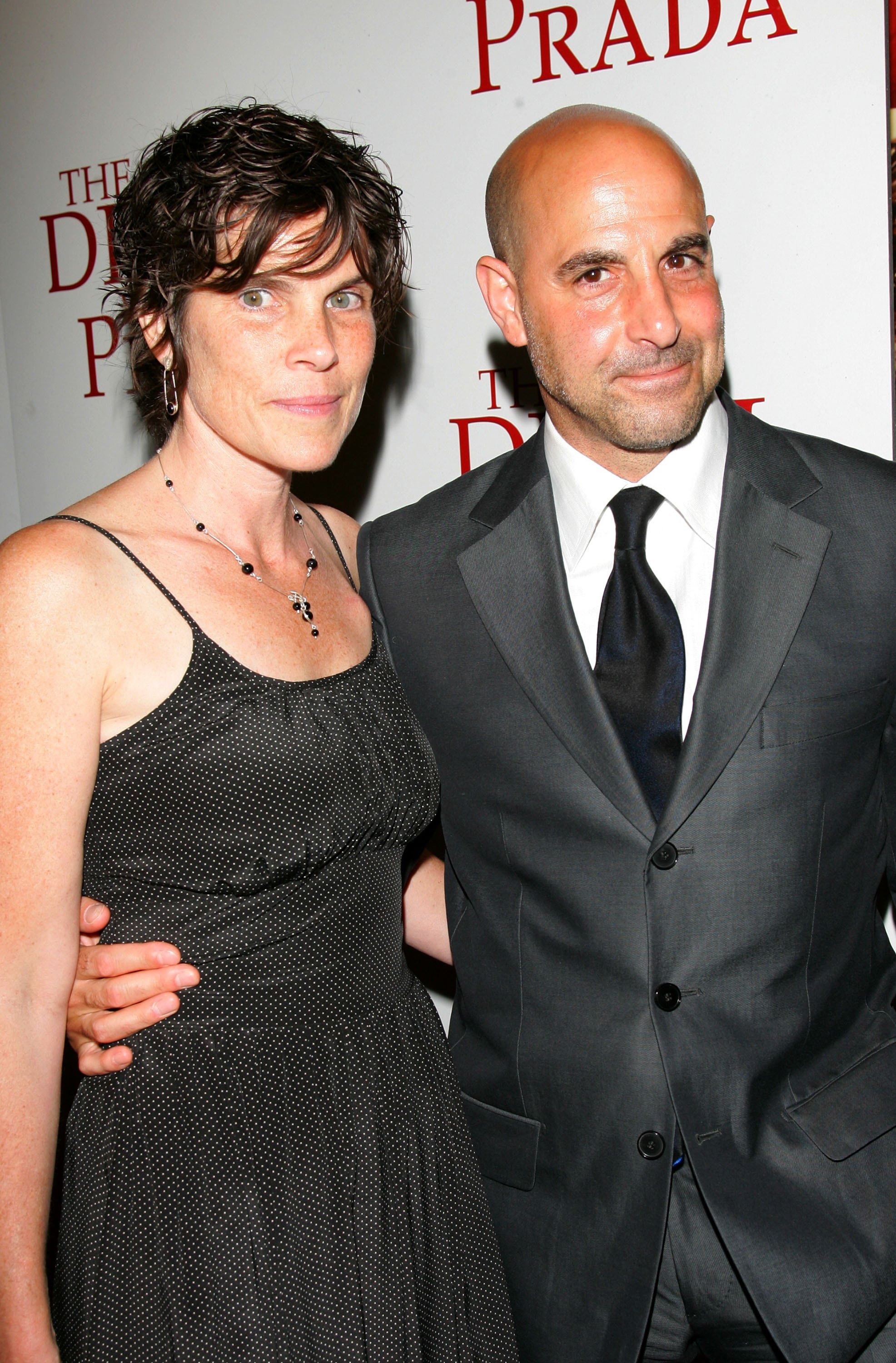 Stanley Tucci and his wife Kate at the premiere of "The Devil Wears Prada" at the Loews Lincoln Center Theatre in 2006 | Source: Getty Images
The Couple Tied the Knot the Same Year They Met
Kate and Stanley married in April 1995 after a whirlwind romance. The two waited five years to start a family and welcomed their first children, twins Nicolo and Isabel Tucci, in 2000.
Two years later, the Tucci family grew again when Camilla Tucci was born in 2002. The couple seemed to be living their best lives, with a new baby and Stanley's career booming on screen and stage, but trouble was just around the corner.
Cheating in the Seventh Year of Marriage
In the seventh year of their marriage, Stanley met fellow star Eddie Falco with whom he starred in 2002's Broadway revival of "Frankie and Johnny." TV lovers will remember Falco and Stanley in a memorable nude scene.
At the time, Falco stated that she and Stanley's relationship was strictly professional. The pair were soon seen together at different functions, hanging out like a couple. After a while, it was clear that Stanley had left Kate for the actress.
Stanley Still Feels the Impact of Kate's Death
Kate and her husband mended the rift in subsequent years, but their family was once again tried when Kate was diagnosed with breast cancer in 2006. She battled the ailment for four years before her heart gave out in 2009.
Kate's death shook her family, and Stanley struggled to overcome the overwhelming grief at the loss of his wife. In an interview, he declared that Kate was the one they thought would not die from cancer. In 2020 Stanley revealed:
"It's still hard after 11 years. It's still hard. And it will always be hard."
Stanley Was Diagnosed with Cancer Too
Then in 2017, cancer threatened the Tucci family again. Stanley was diagnosed with cancer, a tumor at the base of his tongue. To combat the tumor, he was subjected to 35 days of radiation therapy and seven chemo sessions. Stanley revealed:
"I had a scan, but the scan missed it. And of course, when you think that there might be something wrong, you're also afraid that there is something wrong."
Stanley is fortunate that the cancer didn't spread to the rest of his body. The treatments were successful, and in 2018 the actor was on the road to recovery. He attributes his salvation and new chance at life to the care and love of his wife, Felicity Blunt.
Please fill in your e-mail so we can share with you our top stories!
The information in this article is not intended or implied to be a substitute for professional medical advice, diagnosis or treatment. All content, including text, and images contained on news.AmoMama.com, or available through news.AmoMama.com is for general information purposes only. news.AmoMama.com does not take responsibility for any action taken as a result of reading this article. Before undertaking any course of treatment please consult with your healthcare provider.