Kate Tucci Died In 2009 — Who Is Stanley Tucci's 1st Wife He Once Left for a Co-star?
Kate Tucci and Hollywood actor Stanley Tucci were married for over ten years with three kids between them. The couple weathered a rocky patch before Kate's tragic passing in 2009. Here is a look into her life. 
Kate Tucci's life revolved around her job as a social worker and her marriage to A-list actor Stanley Tucci with whom she welcomed three kids. 
She and her spouse had some rocky moments that were public knowledge, but they were able to fix things. However, her life was cut short after battling cancer.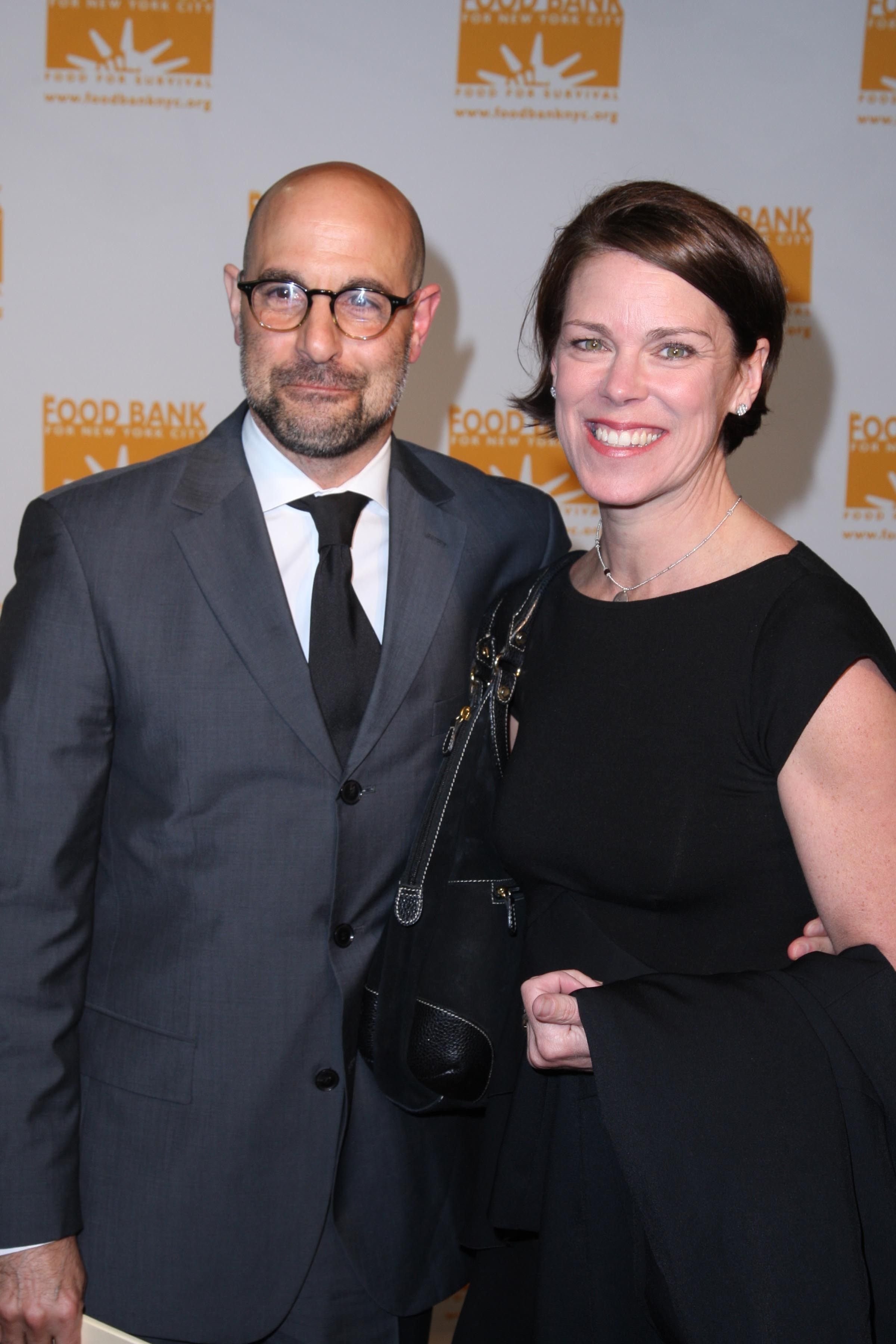 WHO IS KATE TUCCI?
Kathryn "Kate" Tucci, born Kathryn Spath, was the daughter of Robert B. Spath, the vice president of Enerpac Applied Power Inc. Her mother, Dorothy Spath, was a family counselor and therapist. 
Kate graduated from Lawrence University and also attended New York University before becoming a social worker. She also worked as a philanthropist and a producer on shows like "Full Circle" and "American Idol."
She was married to the stage manager and actor Alexander Robert Scott in the 1980s. The pair had two children, but their marriage came to an end in 1994.
LOVE LIFE WITH STANLEY TUCCI
Kate met Stanley Tucci in 1995 at an award ceremony, and the pair struck it off right from the start. The lovebirds tied the knot in the same year and started a family five years into their marriage.
Stanley made it known that Felicity and Kate met in 2006 during the premiere of "The Devil Wears Prada."
Their kids are Nicolo, Isabel, and Camilla, while Stanley also raised Kate's kids from her previous marriage with her. She and her husband lived in marital bliss for years, watching each other thrive in their chosen careers.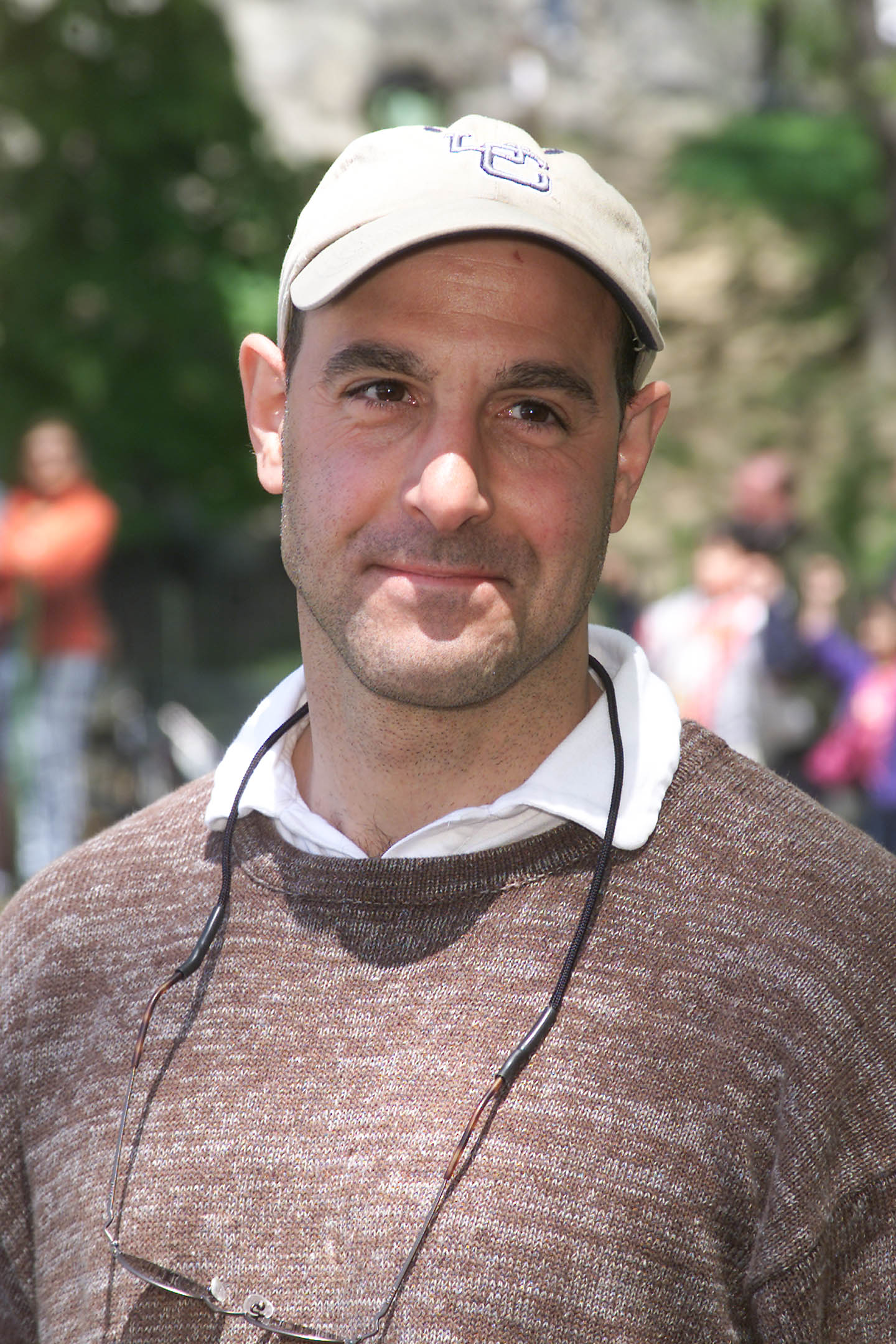 THE TUMULTUOUS CHEATING YEARS
In the seventh year of their marriage, Stanley met fellow star Eddie Falco with whom he starred in 2002's Broadway revival of "Frankie and Johnny."
TV lovers remember when Falco and Stanley were down to their bare backs while acting in a memorable nude scene. At the time, Falco mentioned that she and Stanley worked strictly professionally. 
The pair were soon seen together at different functions, hanging out like a couple, and after a while, it seemed apparent that Stanley left Kate for the actress. 
The celebrity duo continued to attend star-studded events in each other's arms. By 2004, their relationship was over. Although they initially desisted from sharing details, Falco later opened up in a brief interview.
She made it known that they were together but had to cut things off because she did not think it was a "good thing." The Golden Globe winner added that Stanley was a lovely man, and he returned to his family.
KATE PASSES AWAY
Kate and her husband mended the rift in subsequent years, but their family was once again tried when Kate was diagnosed with breast cancer in 2006. She battled the ailment for a few years before her heart gave out in 2009. 
Kate's death shook her family, and Stanley could not hold back the stinging pain that coursed through him when his wife died. Once in an interview, he mentioned that Kate was the one they thought would not die from cancer.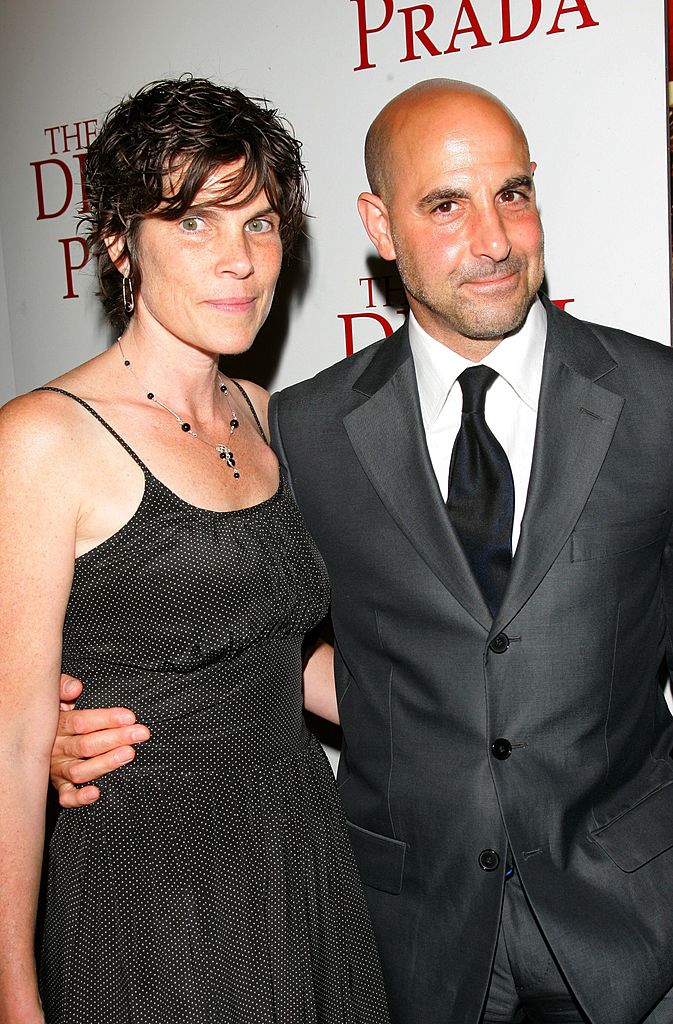 Years later, Stanley still felt the impact of Kate's death. He once shared on "CBS Sunday Morning" that it was hard to stop grieving, and after 11 years, the pain still felt fresh. 
Once in a 2016 chat with The Guardian, the "Hunger Games" actor made it known that his one big regret was not being with her when she passed away. The star noted that he owed Kate an apology. 
STANLEY IS MARRIED AGAIN
Stanley and Felicity Blunt became man and wife in 2012, and they currently have two children together. However, one fun fact is that Felicity and Kate once met, and Stanley has pictorial evidence of the ladies posing together. 
Earlier this year, Stanley made it known that Felicity and Kate met in 2006 during the premiere of "The Devil Wears Prada." He recalled how he and Kate met Felicity through her star sister, Emily Blunt, who also starred in the movie.
Stanley relayed that his late wife posed for a photo with Felicity at the star-studded occasion. He referred to having their picture together as odd because he ended up marrying Felicity years later.