Queen Elizabeth Seen Smiling On Her First Official Appearance since Prince Philip's Funeral
Queen Elizabeth has returned to royal duties after the period of mourning for her late husband, Prince Philip, ended and flashed a smile on her first public appearance since his funeral. 
On Tuesday, Queen Elizabeth made her first public appearance since her late husband and Duke of Edinburgh, Prince Philip's funeral on April 17. 
The Queen held two virtual conferences with incoming ambassadors from Windsor Castle, where she has stayed since the onset of the COVID-19 pandemic.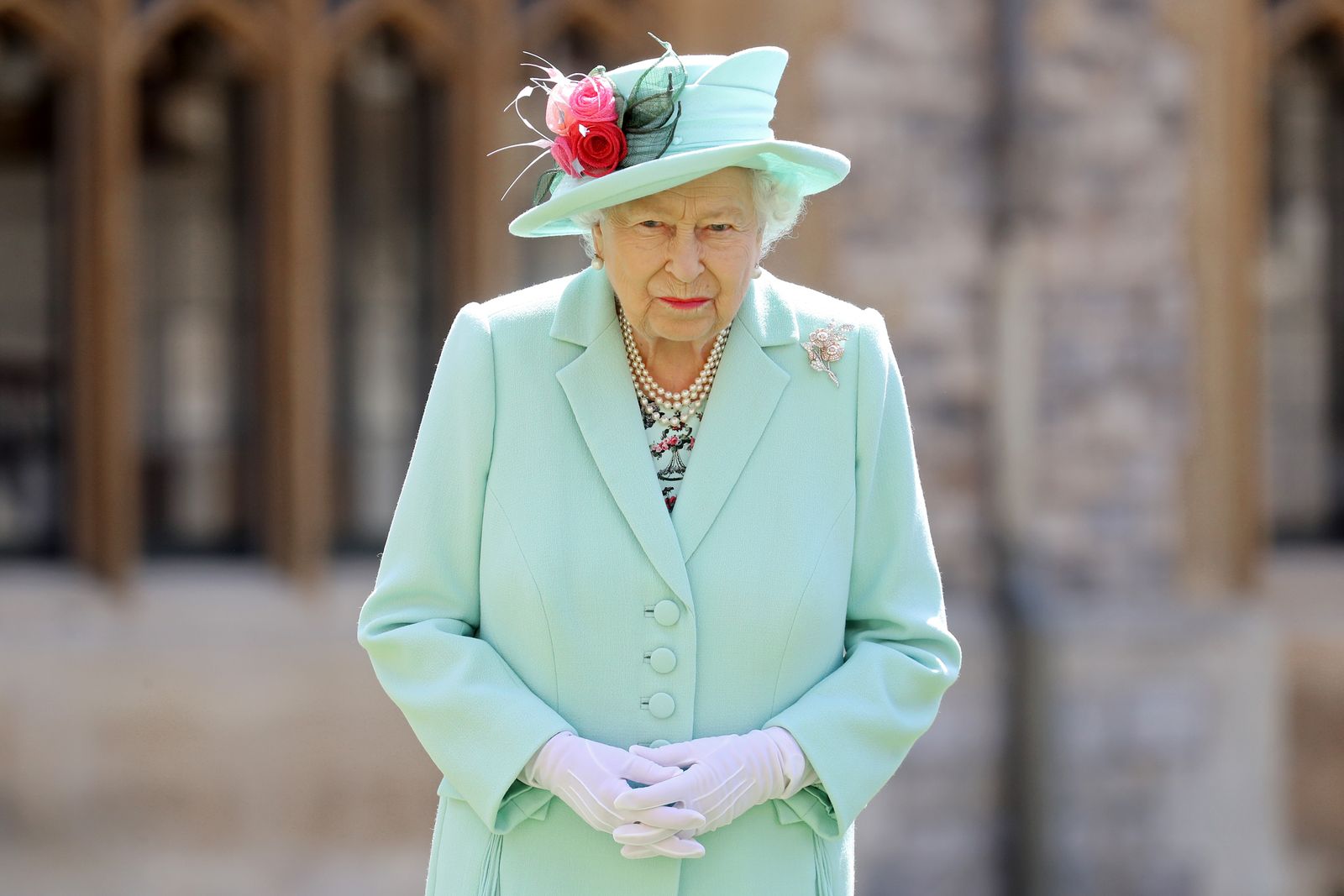 The Royal Family's official Instagram page shared pictures from the virtual sessions showing the queen meeting virtually with some of the new ambassadors who were in Buckingham Palace. 
One of the pictures showed the 95-year-old monarch smiling, which was all too good to see, given the events of the past few weeks.  
A second picture showed Her Excellency Mrs. Ivita Burmistre, the ambassador from the Republic of Latvia, while a third snap showed Her Excellency Mrs. Sara Affoue Amani from the Ivory Coast. 
In the post's caption, the royal family revealed more than 170 ambassadors and High Commissions are based in London, and each had an audience with the queen after taking up their roles. 
It was an emotional experience to see her sitting alone in her black outfit during his funeral.
Queen Elizabeth wore a colorful floral dress that had purple, blue, yellow, and white hues during her appearance. She accessorized her look with a white beaded necklace and rocked red lipstick. 
The virtual session is coming a week after the queen turned 95. To mark her birthday, she spoke out for the first time since her husband's funeral via a message Buckingham Palace released.
In the message, the queen said she and her family were deeply touched by the tributary messages in the late Prince Philip's honor. She also expressed appreciation for the many messages of good wishes she received on her birthday. 
Queen Elizabeth and her family thanked everyone for the support and kindness shown to them, adding that they continue to be reminded of Prince Philip's extraordinary impact on numerous people in his lifetime. 
Prince Philip and Queen Elizabeth were married for 73 years. It was an emotional experience to see her sitting alone in her black outfit during his funeral as she was separated from her immediate family due to COVID-19 social distancing requirements. 
The monarch bowed her head as she reflected on her late husband's life. She later watched as his coffin was lowered into the royal tomb situated below the Quire at St. George's Chapel.