Harry & Meghan Are the Only Royals Who Saw a Decline in Public Opinion after Prince Philip's Death – See the Results
Following Prince Philip's funeral, Prince Edward saw the largest increase in the public's positive opinion. Britons' feelings toward Prince Harry and Meghan Markle remain the same. 
YouGov conducts regular surveys to measure the public's opinion of the royal family. Prince Philip's funeral has caused some changes in how the British people view various members of the Windsor family. 
While Queen Elizabeth's children have increased in favorability since laying their father to rest, Prince Harry and Meghan Markle's numbers didn't see much of a change.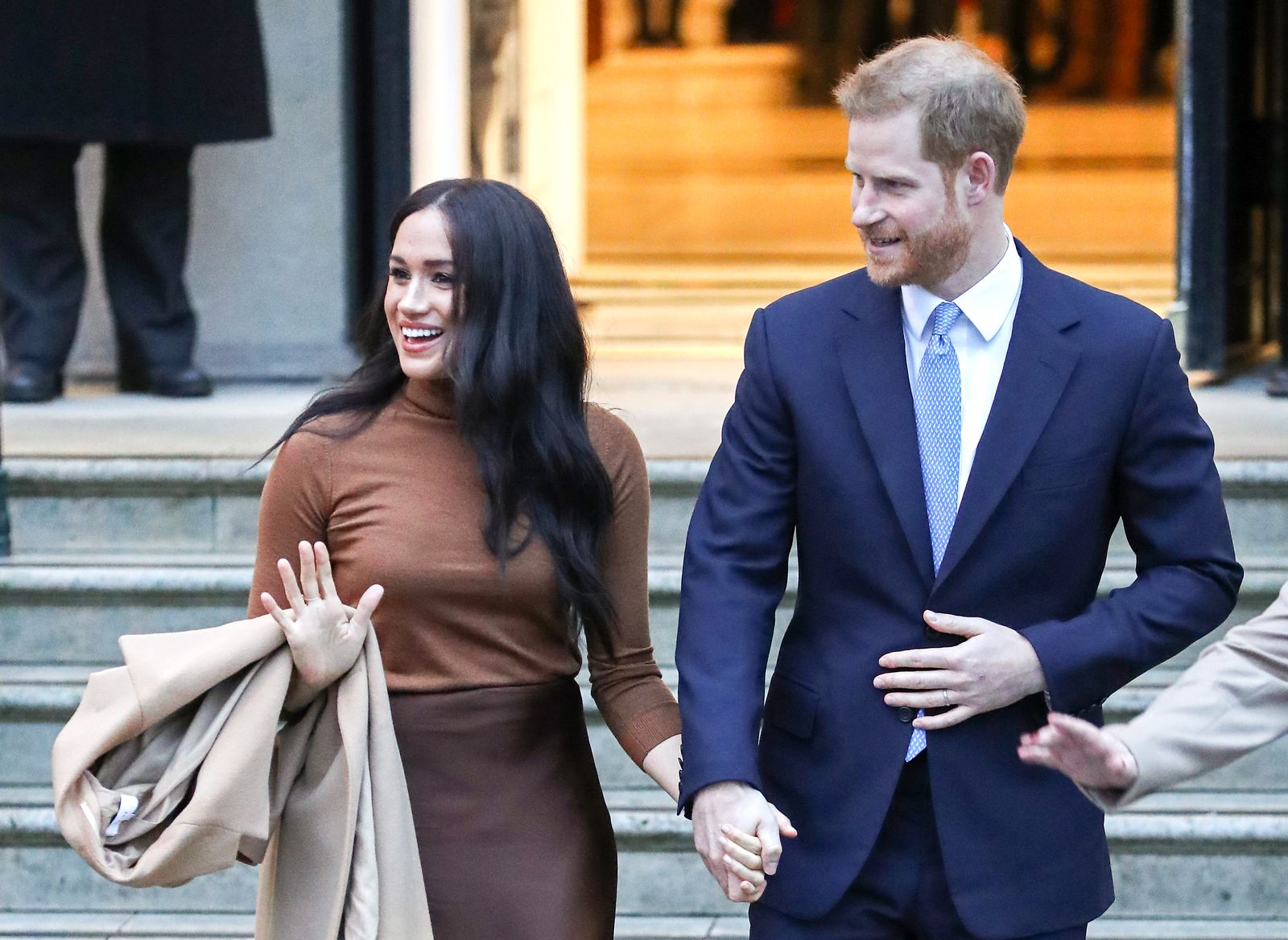 STILL THE SAME
The monarch's youngest son, Prince Edward, is climbing to the U.K.'s new favorite. The public opinion of the royal showed the greatest change after Prince Philip's funeral, with the positive opinion increasing from 41% to 56%. 
Prince Harry and Markle have not been oblivious to their failing public image and have been working on making positive contributions.
Prince Edward's negative rating also showed a decrease from 26% to 19%. Prince Charles's ratings also rose to 58%, but his son's positive public remained steady at 40%, and his dislike rating only showed a one percent increase to 49%. 
Support for Prince Charles becoming the next King has dropped by 5 per cent in 6 months, says @yougov, which thinks it might be a result of the way The Crown has portrayed Charles and Diana's split. https://t.co/92lF5CBG4D

— Richard Palmer (@RoyalReporter) December 15, 2020
MARKLE'S SCORES
The Duchess of Sussex, who didn't attend Prince Philip's funeral service due to not receiving medical clearance to travel, joins her husband in seeing her figures remain the same. YouGov reported: 
"Three in ten people (29%) like Meghan while three in five (61%) dislike her – also similar to her previous scores (31% vs 58%)."
The Duke and Duchess of Sussex's low popularity scores saw their first decline after their revealing tell-all with Oprah Winfrey in March and have seemingly continued to fall since then. 
Britons are split on who should succeed the Queen:

Prince Charles - 37%
Prince William - 34%
Neither - 17%https://t.co/oQ8TSzINeJ pic.twitter.com/YUSO0dMXvk

— YouGov (@YouGov) April 27, 2021
LONG LIVE THE QUEEN
95-year-old Queen Elizabeth still reigns as the most popular royal. She holds an astonishing 85% positive public opinion and a very low negative view of only 9%, which decreased from 14% following her husband's death. 
The British public's opinion about the Queen remaining on the throne until she dies is also considerably positive as two-thirds want her to remain the reigning royal. Former BBC reporter  Peter Hunt shared his opinion saying: 
"Fundamentally, the Queen will fade away gracefully. Covid has helped in the sense that it has accelerated what any sensible 95-year-old woman would want to do."
Harry and Meghan's interview with Oprah has not been well received by the public. % who think it was...

Appropriate - 21%
Inappropriate - 47%
Don't know - 31%https://t.co/WCeFqNwJSG pic.twitter.com/zI7ydQhV8X

— YouGov (@YouGov) March 8, 2021
WORKING ON THEIR IMAGE
Prince Harry and Markle have not been oblivious to their failing public image and have been working on making positive contributions in order to give their PR a boost. 
In the week following their explosive interview with Oprah, the couple announced some good news, sharing that their Archewell Foundation will stand behind four charities, including Color of Change, a non-profit fighting for racial justice. 
How are Prince Harry and Meghan Markle treated by the media?
Too favourably: 9%
Fairly: 23%
Too harshly: 44% https://t.co/RpsmxcfNCo pic.twitter.com/nWBO4HXCKX

— YouGov (@YouGov) August 20, 2019
The Duchess and Duke of Sussex may be battling their dire numbers, but they are not the most disliked royal with that title going to Prince Andrew. After his connections to convicted sex-offender, Jeff Epstein Prince Andrew's ratings plummeted. 
Known as the Queen's favorite son, Prince Andrew had to step back from his duties as a senior member of the royal family after the ordeal and has since not recovered his positive public image.