Kate Middleton Wears Boots She's Had For 17 Years While Visiting a Farm with Prince William – See Her Trusty Pair
Kate Middleton stepped out in boots she has had for 17 years during a recent visit to a farm with her husband, Prince William.
This week Kate Middleton and Prince William visited Manor Farm near Darlington in County Durham. It is the couple's first public engagement outside of London since December.
The Duke and Duchess of Cambridge wore casual and comfortable clothing as they rode a tractor and visited the farm's different facilities as the owners, Clare Wise and Stewart Chapman, showed the royals their sustainable farming practices.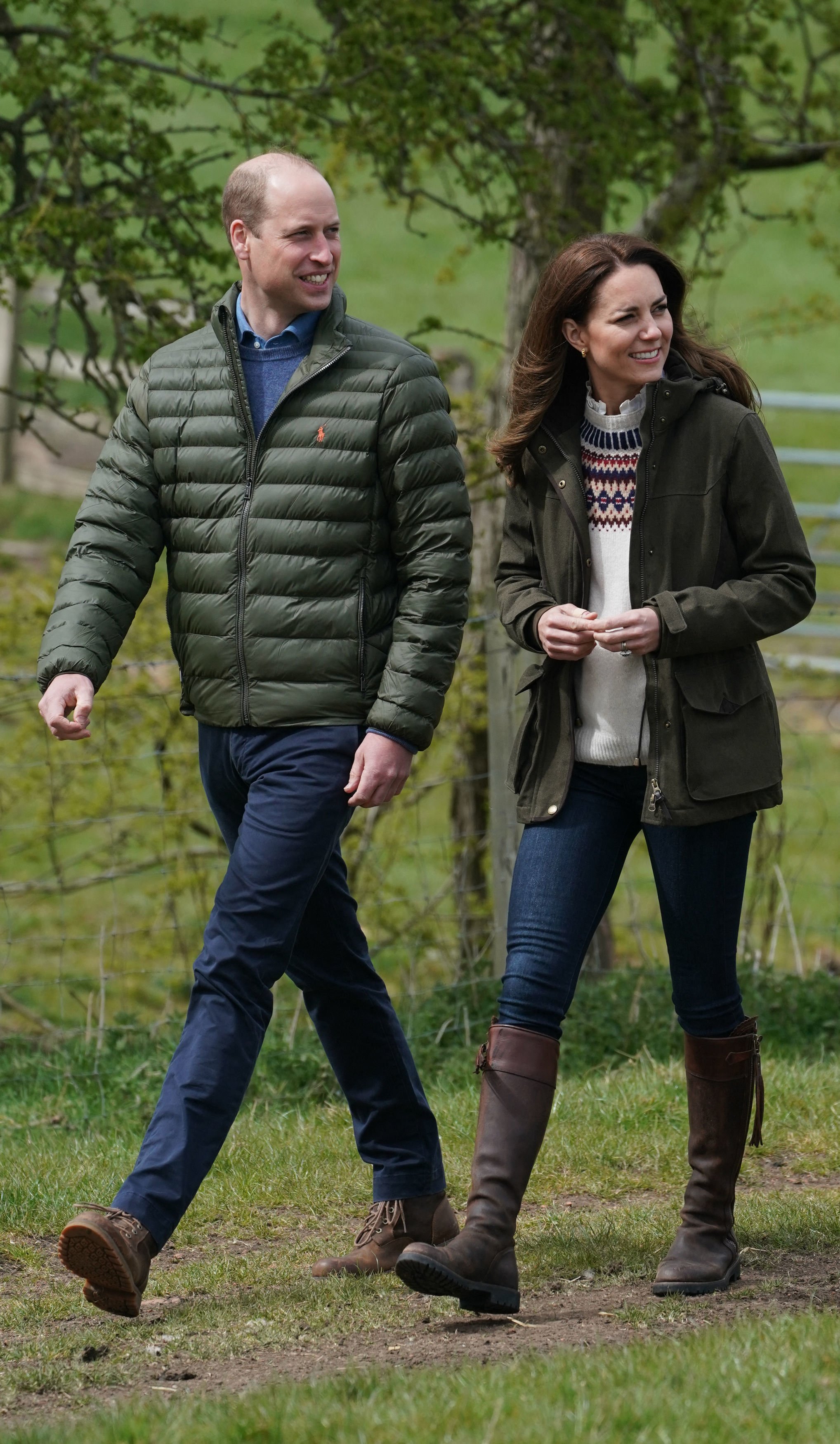 Middleton looked chic but cozy in her Seeland shooting jacket, a patterned jersey from the sustainable brand Troy London and her 17-year-old £475 leather knee-high Penelope Chilvers boots. 
The couple's Instagram page shared a look into the day, with a video of small clips from the Cambridges' day on the farm, and explained the visit in the caption. The Cambridges explained the farm uses:
"Techniques such as grass monitoring, land rotation and feed sampling to help improve productivity and ensure they are able to give back to the environment."
One commenter wrote that the Duchess was in her trusty boots. They definitely are her trusty boots as she had them before joining the royal family, and they have served her well on many public and private outings.
Last year on March 4, Middleton wore her boots while on a visit to another farm in Ireland. She was pictured in her Penelope Chilver boots while walking the grounds of Teagasc Research Farms.
Rewearing clothing is a normal occurrence for the royals, especially for Middleton.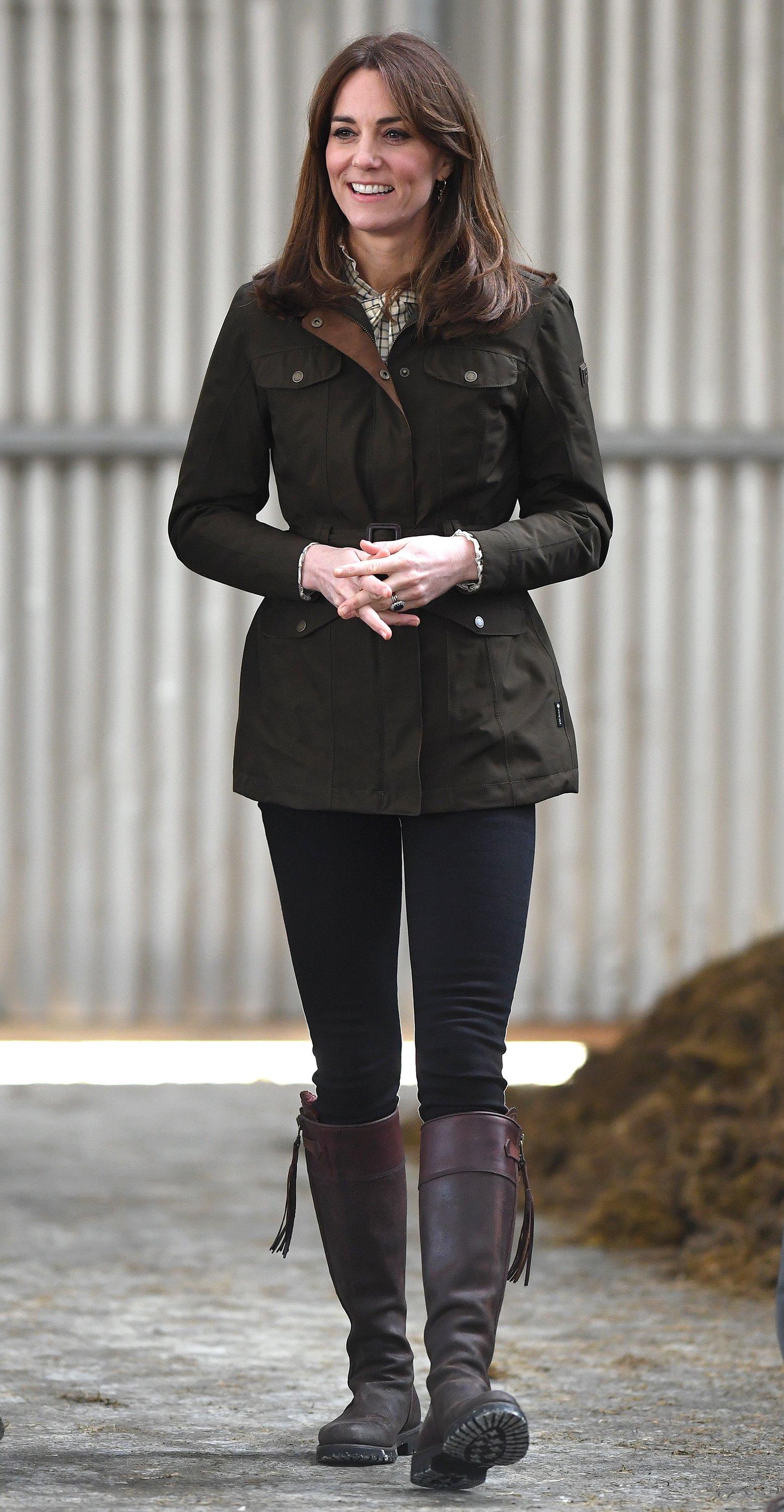 At the time, the Duke and Duchess were on an official visit to Ireland. They were visiting at the request of the Foreign and Commonwealth Office and were in the country for three days.  
She wore her beloved boots for a three-hour hike in Bhutan to see the famous Tiger's Nest monastery in 2016. She wore the boots with denim skinny jeans, a white and khaki vest.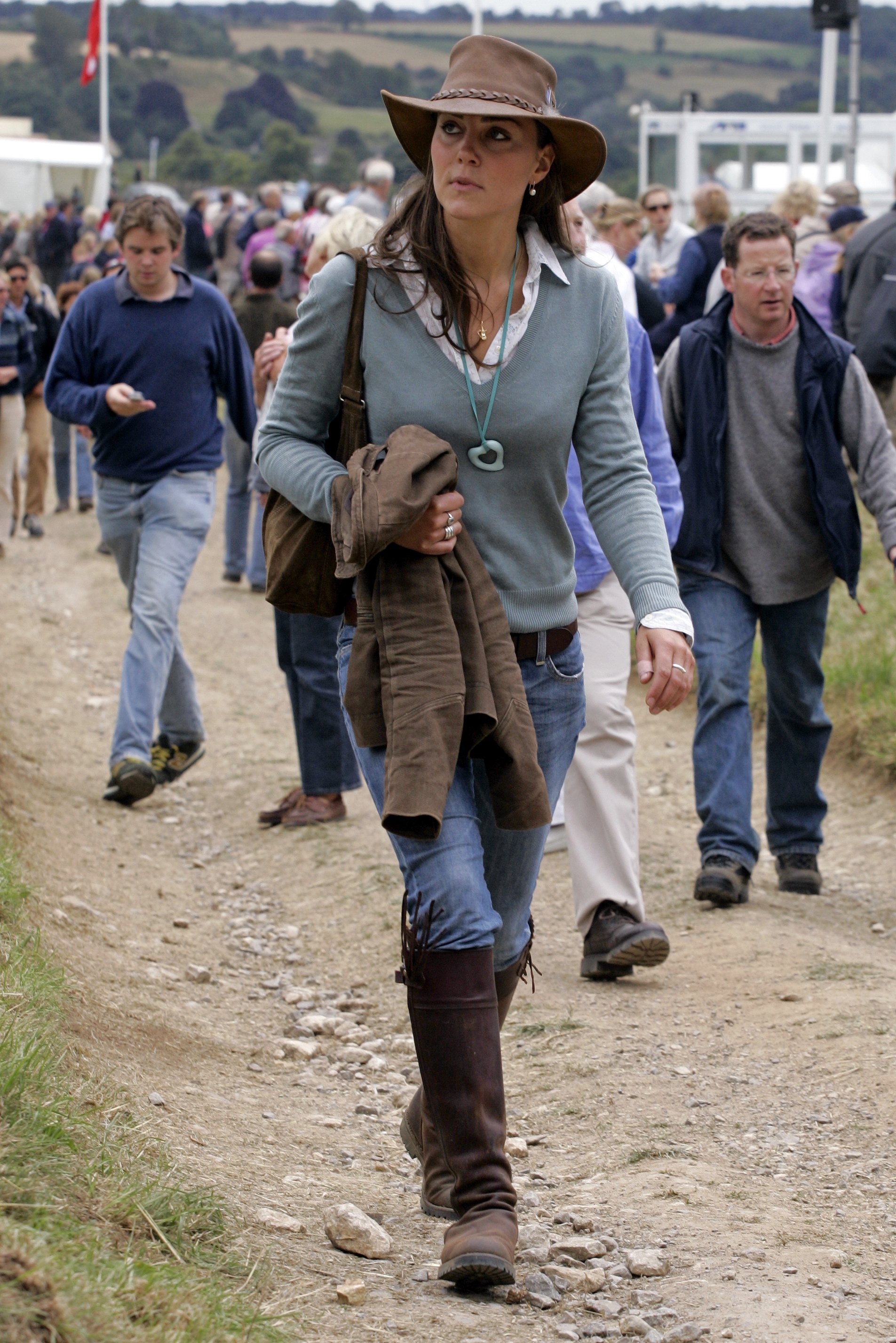 Much earlier than that, in 2005, she wore her trusty brown leather knee-high boots to the Festival of British Eventing at Gatcombe Park, along with a cowboy hat, blue jeans, and a mint green v-neck jersey. 
Rewearing clothing is a normal occurrence for the royals, especially for Middleton. She regularly re-wears her favorite staple items and other designer pieces, a few of which she had made. 
Recently the royal wore a Rebecca Taylor blue tweed look for a video call with teachers. Middleton previously wore the garment for a visit to the Ronald McDonald House at Evelina London in 2017. 
Perhaps a few of her looks will be re-worn this year as she continues to make public appearances. Prince William and Middleton's trip to Manor farms marked their second engagement since Prince Philip's death.