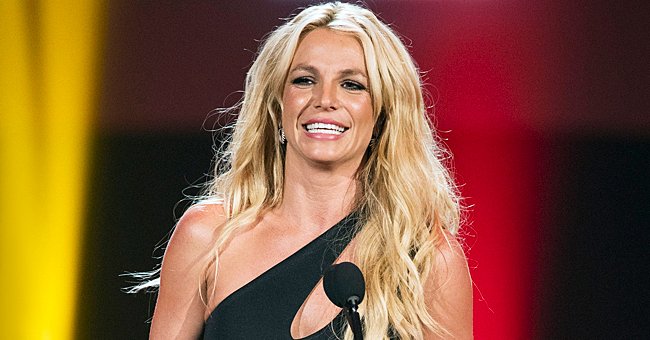 Getty Images
Britney Spears Flaunts Her Fit Figure and Shares about Being 'Mindful' about Food and Sports
Popstar Britney Spears has a two-prong approach to getting her body in shape, including running and watching what she eats. She showed off her fit figure on Instagram.
Britney Spears is officially joining her boyfriend, Sam Asghari, and getting back in shape. She took to Instagram to share how she is approaching her new healthier lifestyle while modeling two bikinis.
Britney, 39, flaunted her slim physique in the orange and hot pink two-piece swimsuits as she was videoed prancing around the balcony of her mansion.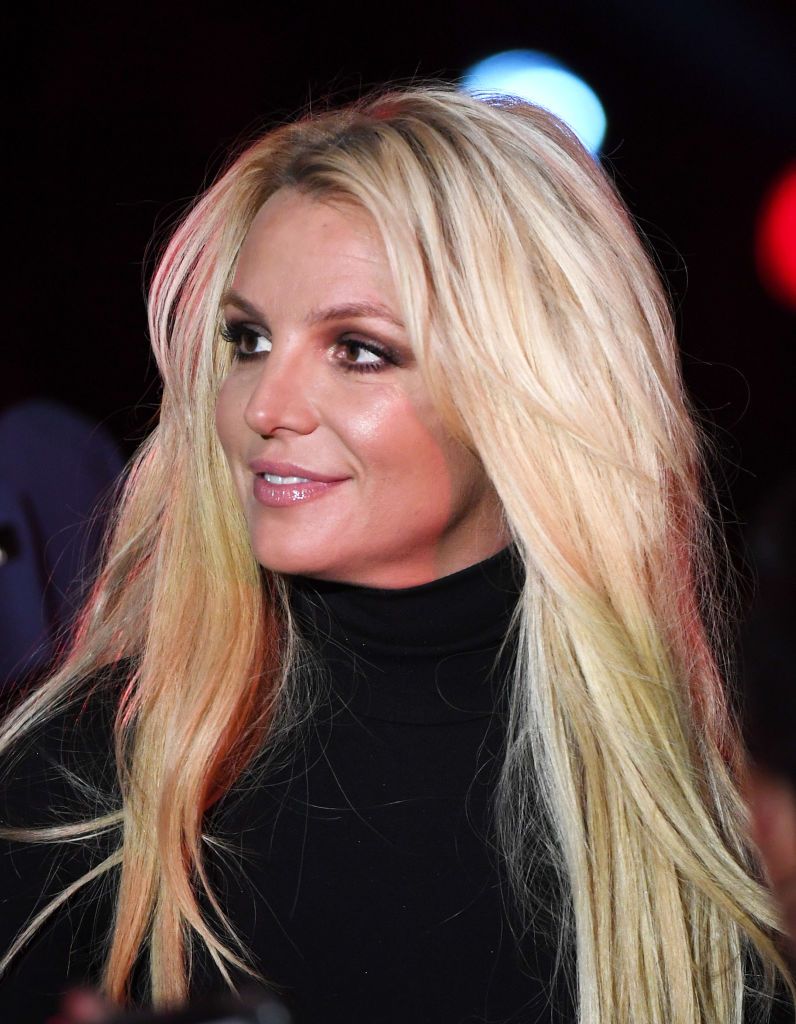 Singer Britney Spears at the announcement of her residency, "Britney: Domination" at Park MGM on October 18, 2018 in Las Vegas, Nevada.| Getty Images
It seems that the "Gimme More" singer is keeping things simple as she tries to get her health back on track as she revealed that she is focusing on her nutrition and exercise to get back in shape. She wrote:
"I run a lot and try to eat clean and be mindful with my food."
Losing weight isn't Brtiney's only goal as she elaborated that she isn't only getting in the miles with running but has also started boxing to build up her strength to take on any challenge that comes her way.
The popstar was also sure to emphasize the importance of feeling confident and comfortable in your own skin, despite what taking care of it looks like for each individual.
She was spotted dancing the night away with her beau at his best friend's wedding over the weekend.
Britney showcased her own confidence as she rocked her bikinis, walking and dancing in her Instagram video. The swimsuits flaunted her cleavage and fit figure.
The "Toxic" singer's upbeat video comes as she deals with her ongoing legal battle to change her conservatorship. Things seem to be going in Britney's favor as she celebrated a small win on Tuesday.
The judge agreed to Britney's request to address the court directly, although what she plans to speak about is unsure. The court battle is concerned with the singer's father, Jamie Spears, position as conservator over her.
Britney's mother, Lynn, is the party taking Jamie to court as she is arguing that Jamie has been charging his daughter unnecessary fees he has used to work on his own public image.
Jamie's lawyers retaliated with the point that Britney's mother has not been involved in the conservatorship and has no foot to stand on. They argued:
"She has not been involved in her daughter's conservatorship until very recently, and she is now raising objections to fees related to matters that she has no knowledge of."
With everything going on between her parents, the pop singer has still managed to channel some joy into her life. She was spotted dancing the night away with her beau at his best friend's wedding over the weekend.
Wearing a one-shoulder navy mini dress, the "Oops... I did it again" singer stepped out next to Agashari and seemed to have the best of times at the ceremony and celebrations that followed.
Please fill in your e-mail so we can share with you our top stories!