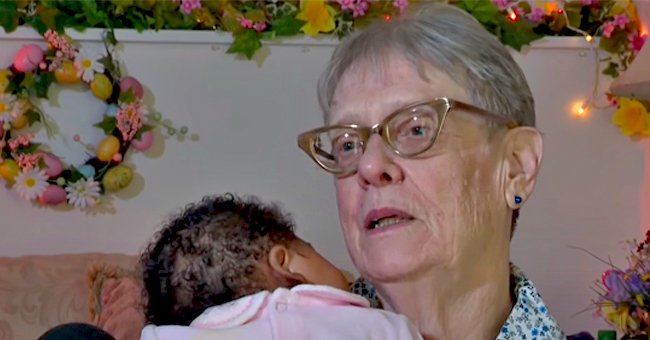 youtube.com/KPIX CBS SF Bay Area
California Woman Who Started Fostering Kids 34 Years Ago Takes In Her 81st Baby
Linda Owens, a senior citizen in California, has been duly recognized for her commendable efforts for over three decades on foster care. Owens recently took in her 81st baby.
Linda Owens, a 78-year-old citizen of Hayward, California, has gone viral after KPIX rewarded her with a Jefferson Award for her humanitarian service to foster care. She was described as one of the longest-serving resource parents.
Owens came into the limelight just as she took in her 81st baby. The senior citizen attained this milestone after 34-years of working hard and caring for kids. The long-time foster mom was said to have always loved caring for babies.
A newborn baby girl after birth in a hospital environment on February 27, 2014 | Photo: Getty Images
She made it known she primarily funded the children's needs by herself. Owens revealed that her good works were the result of the gifts handed to her by God. The awardee shared that it was a challenging job but nonetheless rewarding.
Owens has been doing her labor of love as a single parent. She kept baby care products handy at all times. The foster mom often faces challenges with the babies ranging from delayed development to sleepless nights.
Mia Buckner Preston who works in the department of children and family services, made it known that Owens' experience could not be paralleled, adding that her love was immeasurable.
From October 2018 to September 2019, 672594 kids were in the US foster care system.
Dr. Mika Hiramatsu, the pediatrician Owens worked with through the years, described her as optimistic and determined to give the babies the best possible start in their formative years.
Owens noted that despite the fact that it has been many years since she started her foster care, she remembers all the kids. The caregiver recalled taking three sets of twins.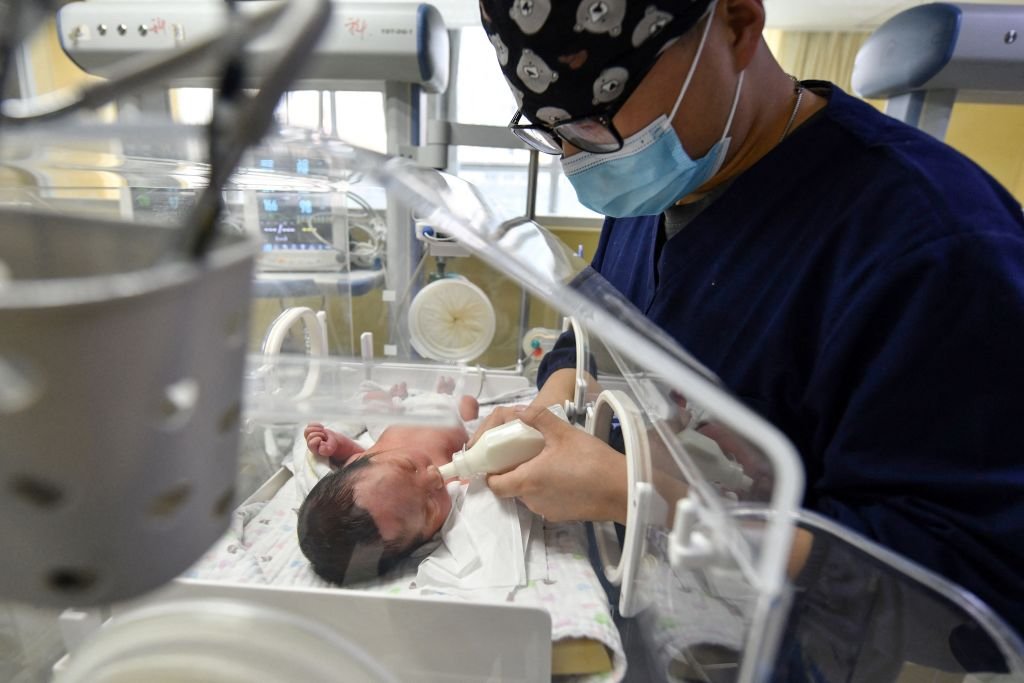 A medical staff member feeds a newborn baby in the paediatric ward on April 25, 2021 | Photo: Getty Images
According to some data collated by the US Department of Health and Human Service, from October 2018 to September 2019, 672594 kids were in the US foster care system.
Recent news on foster care and adoption showed that there has been a drop in the number of foster families and parents because of fear of the noble Coronavirus.
Lyndsey C Wilson, the CEO of a non-profit dedicated to foster care, made it known that there have been cases of kids being shuffled between foster homes because of the caregivers' fears of COVID-19.
Another touching story was reported last year when a family in the UK took in a foster child. The couple, Tony And Elsie Atkinson describe the little boy as an intelligent child who was not used to basic amenities.
The young boy named George was not accustomed to meals like spaghetti bolognese and baked beans; he was pretty clueless. However, they learned that George loved to express himself through paintings.
Please fill in your e-mail so we can share with you our top stories!