Andy Cohen Shares a Sweet Photo with Anderson Cooper's Son Wyatt to Celebrate His First Birthday
Television and radio talk show host Andy Cohen celebrated Anderson Cooper's son's birthday and shared an adorable photo of him and Wyatt as he turns one.
Andy Cohen celebrated Anderson Cooper's son Wyatt on his first birthday and penned a sweet message for him on his Instagram account.
Cohen captioned his post, "Happy 1st Birthday Wyatt Cooper! I love twinning with you. XO Uncle Andy & Mr Ben," along with a photo wearing matching flannel shirts.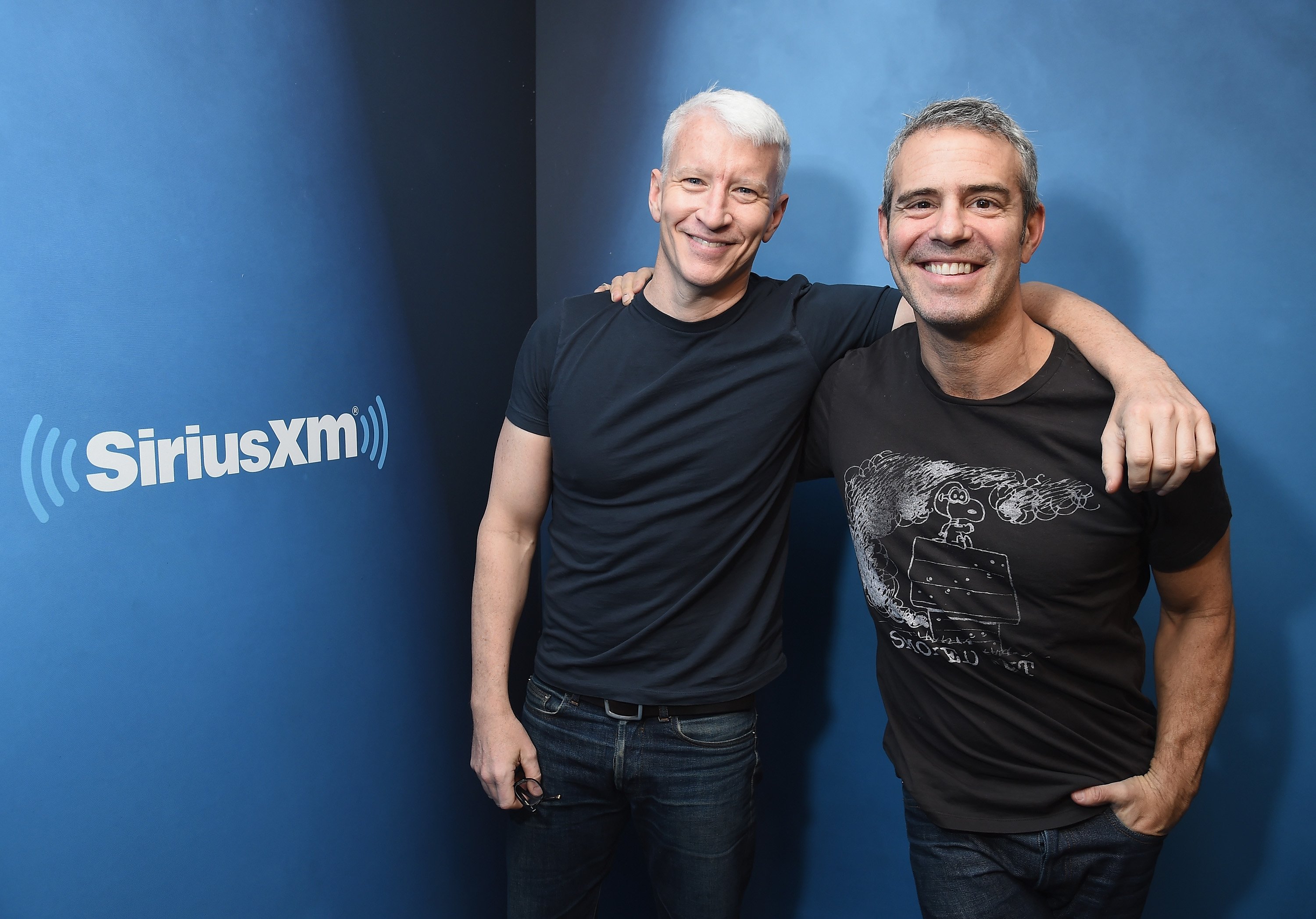 BIRTHDAY TRIBUTES
The image displayed little Wyatt sitting on his uncle's lap as he served a serious facial expression with his eyes focused away from the camera. Cohen, on the other hand, flashed as he posed with his arm wrapped around the toddler.
His followers flooded the comments section and swooned over the snap, sharing how adorable it is and that it made their day wholesome.
"THIS right here…just altered my mood for the better. Thank you, guys," said one user while adding a heart emoji in the process. Others pointed out how Wyatt looks like his late grandmother and his dad Cooper.
Another user posed the question of who wore the shirt better between the two and wished Wyatt a happy birthday, while another was lost for words by the sweet picture.
Wyatt received birthday wishes from many celebrities, including Kelly Ripa, who also took to social media to pay tribute to the little one and shared a delightful image of her playing with him.
The photo shared by the 50-year-old talk show host showed her smiling, and she sat down on the floor and laughed with baby Wyatt.
Wyatt's father also went on Instagram and wrote a heartfelt message for him and posted two of his adorable baby pictures on Tuesday, writing:
"Today is Wyatt's first birthday. I can't believe it has already been a year. He is sweet and funny, happy and kind, and I love him more than I ever thought possible.
WELCOMING BABY WYATT
Cooper, 53, welcomed his first and only son in 2020. The CNN anchor announced the birth of his son on air and revealed he made his arrival into the world via surrogate.
In a remote interview with Stephen Colbert, Cooper shared he would co-parent Wyatt with his former lover Benjamin Maisani. Wyatt's birth followed after his grandmother Gloria Vanderbilt's death the previous year in June.
FACTS ABOUT COOPER
Apart from being a doting dad and a son of the late American artist, Cooper is a journalist who was a news correspondent for ABC in 1995 before bagging a gig as a host for CNN on the show "Anderson Cooper 360," which has been running since 2003.
The New Yorker attended Yale University and graduated with a bachelor's degree in political science in 1989. Cooper also, interestingly enough, interned with the CIA during that time.