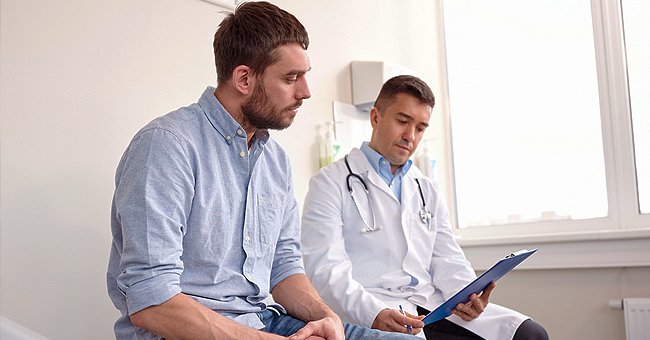 Shutterstock
Daily Joke: Doctor Gives a Lengthy Prescription
After visiting a doctor who saddled him up with a couple of pills, a man makes a horrific discovery and a hilarious one at that.
A sick man scheduled a meeting with a doctor. When they met, he told the doctor that he had not been feeling well. The doctor immediately examined him and, after making some notes, got up and exited the room.
He returned after some minutes with three small bottles filled with drugs. The bottles all had different colors, and the doctor gave him directions on how and when to use them.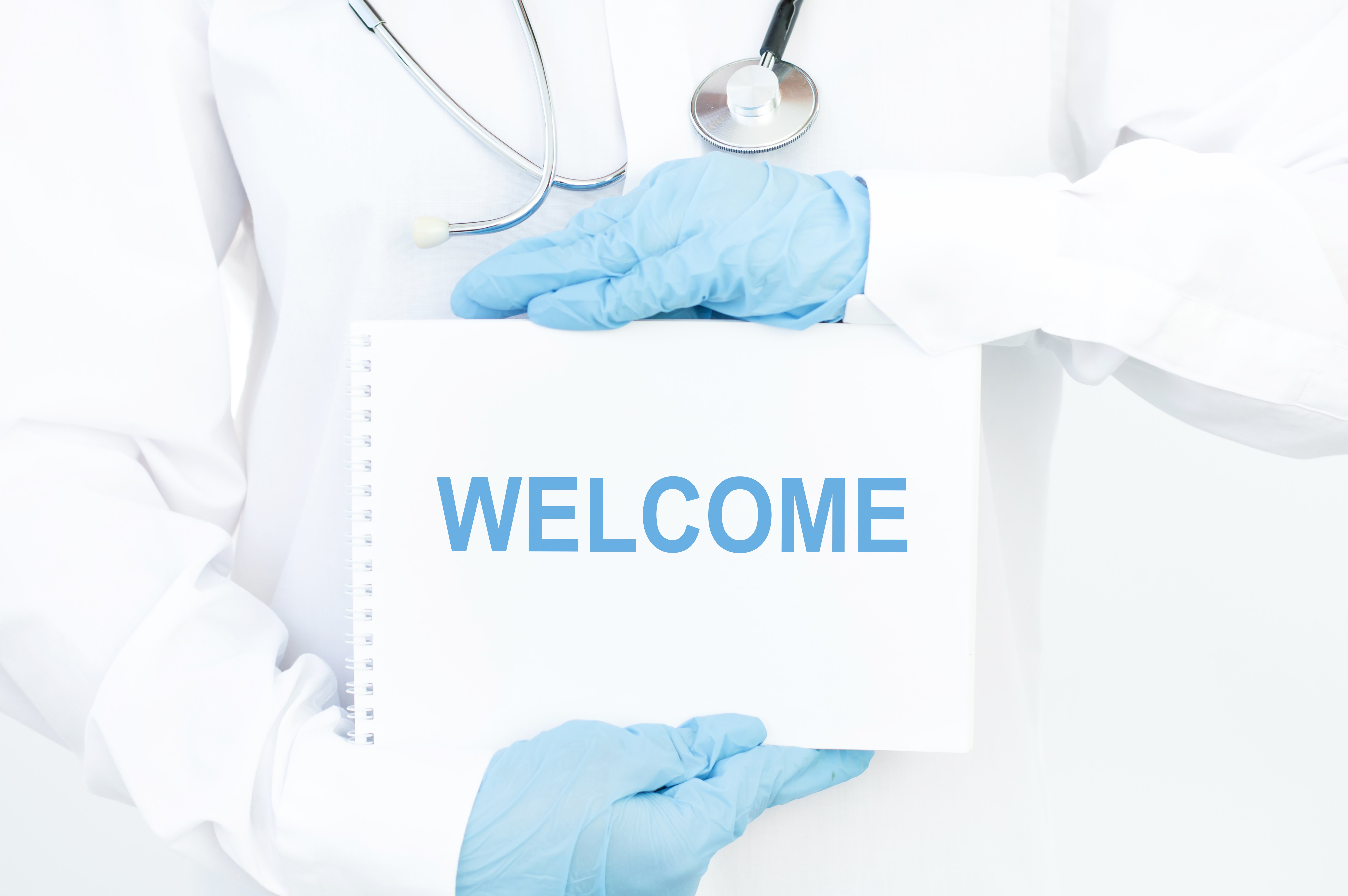 Doctor wearing white coat and blue gloves holding a "welcome" sign. | Photo: Shutterstock
The man was to use the green pill first with the aid of a large glass of water. The blue pill would follow after lunch, also with a large glass of water.
The doctor also asked that the red pill be scheduled for the night, just before the man got into bed— accompanied with another large glass of water.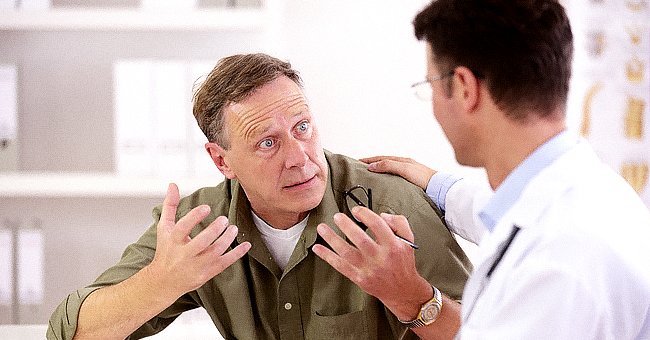 A photo of a doctor talking to a male patient. | Photo: Shutterstock
The man balked at the number of drugs he had to take, and he stuttered as he asked the doctor what his affliction was. The doctor's answer was unexpected:
Another doctor joke: A doctor had just finished a blatant examination of a beautiful red-haired lady. When he regained some of his professional dignity, he suggested that she quit "running around."
After getting her attention, he mentioned some of the things he thought she was doing wrong, including excessive drinking and bad eating habits, and terrible sleeping schedules. As an afterthought, the doctor added:
"Why not have dinner with me tonight? I'll see to it that you have the proper food and that you'll be in bed by 9:00!"
Another joke: A married couple took their six-year-old son to the doctor— he was in good health, they only took him to express concern over his "rather small manhood."
After conducting an examination on the boy, the doctor confidently announced that feeding him pancakes would solve the problem. The following morning, the boy woke up to a breakfast of large warm pancakes.
He asked his mom if it was all his, but she warned him to take only two because the rest belonged to his father. Loved the jokes? Read another joke about a doctor who opened a clinic and put a sign outside.
Please fill in your e-mail so we can share with you our top stories!